Ready to Go: Interview with Shoichi Tanaka

---
By Mark Glendenning, Australia
Autosport-Atlas Writer
Honda Racing president Shoichi Tanaka does not usually seek the spotlight. Yet Tanaka-san's role has been vital in Honda's involvement in F1, and he is highly respected in the paddock. Just months away from his forced retirement, Mark Glendenning talked exclusively with the charismatic Japanese

"Racing," Honda likes to say, "is in our DNA." If that's true, then you could probably argue that Honda is part of the DNA of Shoichi Tanaka.
The 62-year-old head of Honda Racing Development has been working for the company since he was 23, and is now responsible for supplying power and noise to the BARs of Jenson Button and Takuma Sato.
Intelligent and outspoken, he is to HRD what Mario Illien is to Ilmor, Mario Theissen is to BMW Motorsport, or Paolo Martinelli is to Ferrari - which is why it is so surprising that the average Formula One fan would walk past him without a second glance. Tanaka-San may not go out of his way to avoid publicity - people who want to do that do not go on the record as saying that "The championship is fixed in favour of Ferrari and therefore is not a sport," as he did to Autosport earlier this year.
But he does not make a point of seeking the spotlight either, and as a result it often seems to slip past him. It's bewildering, yet oddly typical of the man, that an otherwise reliable Formula One encyclopedia on a high-profile website finishes his entry by saying that he disappeared from Formula One after Honda's stand-alone F1 attempt was canned in 1999.
Then again, considering the (possibly apocryphal) story that Tanaka has managed to hide his smoking habit from his wife for 20 years - he reportedly explains the cigarette smell away by telling her that he 'works with people who smoke' - maybe we shouldn't be so surprised. Tanaka speaks softly (with excellent English), laughs loudly, and yet still manages to move in shadows.
And the next few races will be his last. After dedicating almost 40 years to Honda, Tanaka will retire later this season.
For someone who apparently disappeared from F1 six years ago, the guy sitting next to me in a Melbourne restaurant has had a busy five-and-a-half years. After Honda's plans to go racing with its own car were scuttled following the sudden death of Harvey Postlethwaite, it returned to the sport as an engine supplier to Jordan before jumping ship to BAR, recently increasing its involvement with the team by becoming a stakeholder.
"This shareholding and commitment of Honda is a long-term framework," Tanaka explains.
"It doesn't necessarily bear fruit immediately. The immediate effect is the feeling of security, because even if you said, 'BAT is committed', everybody knows that the company will exit sooner or later.
"In a sense, it is to keep the momentum of the team. I'm not saying that we are going to buy their share. It is for stability. The momentum of the team is kept because good engineers stay. This team might win a Championship, then other good engineers come knocking on the door. If there is no future firm shareholder, then - and this is only my opinion - that creates uncertainty, and you cannot keep the momentum. That's why we decided to do it.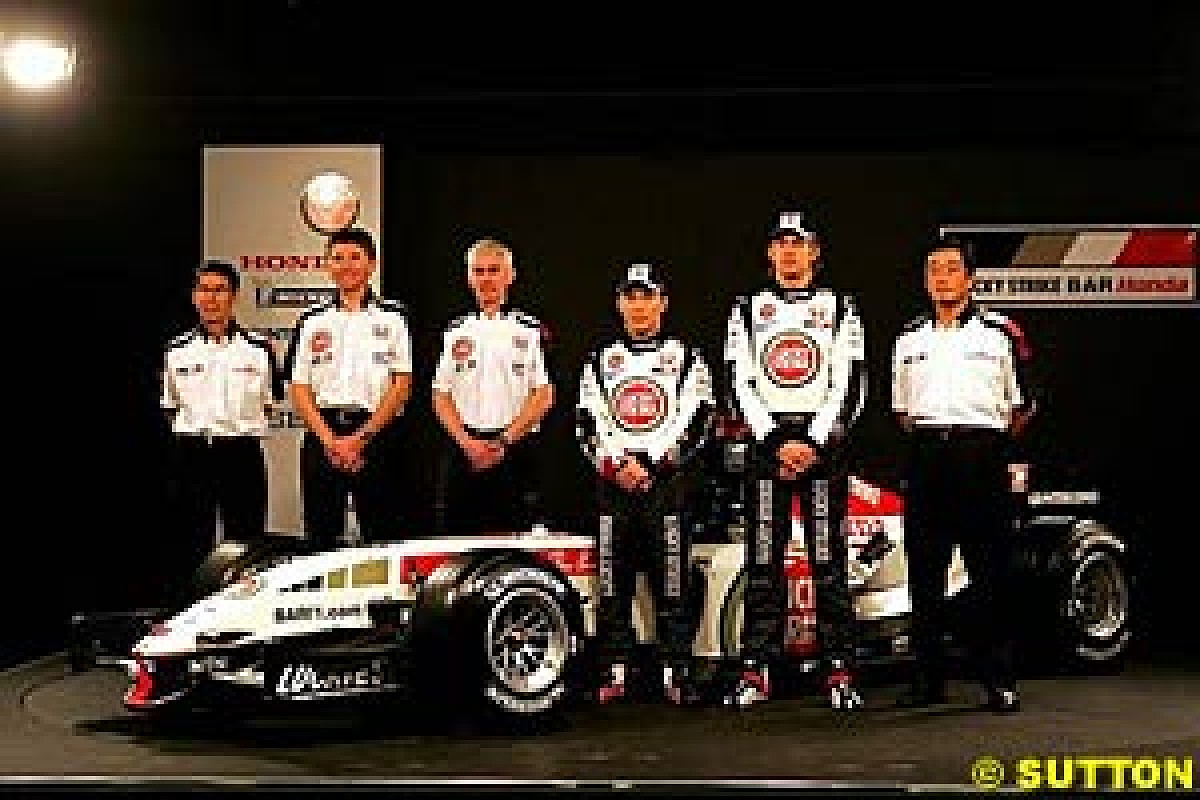 "Our commitment with BAR is now stronger than BMW's commitment with Williams. They are not part of the shareholders."
Part of the new arrangement has seen Tanaka move from HRD's Bracknell facility into an office right next door to new BAR team principal Nick Fry at the team factory.
"Now, Nick can come into my office and shout at me!" Tanaka chortles. "It's very, very effective."
Fry, for his part, said that moving Tanaka into the BAR factory had made a huge difference.
"We have meetings with the entire staff every two weeks," Fry explained, "and I said to him that maybe he should come and speak to everybody about Honda, just spend five minutes telling the staff something about Honda's history.
"At first he wasn't sure about it, but he agreed to do it. Now, I get up and say my piece, and everybody just stands there, Geoff (Willis, BAR's head aerodynamicist) gets up and speaks, and everyone just stands there. Then Tanaka-San gets up, talks for five minutes, shows a couple of slides, and he gets a standing ovation!"
Honda - and Tanaka by extension - may be 'officially' part of the BAR family now, but Tanaka himself goes to great lengths to point out that it is not the first step of a takeover.
"It is not the intention of Honda to own the team. It's not. It is only a means to win the Championship. So now, they are confident. Let's win the Championship. But I am realising that to be part of the team involves us so much in politics (laughs)."
While Tanaka may well be immersed deeper in the glory that is Formula One politics now that his company is literally an integral part of BAR, the Autosport interview served as a timely reminder that he is not afraid to rattle some cages - but he is refreshingly rational in the way he goes about it.
On paper, for example, you could argue that BAR and Honda would have reason to be particularly aggrieved by the 'one engine for two races rule', as they would no doubt have liked stability in the regulations in order to carry some of last year's stunning momentum into 2005. For Tanaka, however, this is neither here nor there. The V8 rule, on the other hand ... "We always say that when the regulations are a fair and level playing field, we have to work with it and win," he said.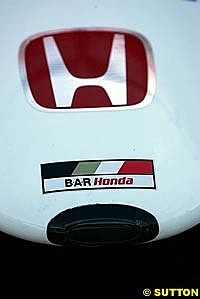 "We started our V8 last year. But you know, we are very good at V8s. But we were very against changing Formula One from V10 to V8. We almost, together with BMW, went to arbitration, because simply, V8 is not the status of Formula One.
"I mean, this is the pinnacle of motorsport. The final point that we objected to with the FIA was the restrictions on design freedom. That was the last point. OK, you all want to go from V10 to V8, a 20 percent horsepower reduction. That's fine. That is good enough for slowing down a Formula One car. But why you have to fix the bore size, cylinder spacing, weight of the engine, centre of gravity ... why do you restrict the design freedom? And that is against the Concorde Agreement."
These rules, Tanaka says, are anathema to a company that views F1 as an opportunity to train engineers - and particularly so for one that built its entire racing reputation on engines.
"You cannot ask the engineers to make the engine lighter," he rued. "You cannot challenge your engineers to make the centre of gravity lower. And actually, V8 regulations say that this V8 must be heavier than the current V10!"
So, we ask, does that mean that if the manufacturers go ahead with their own championship after the Concorde Agreement expires, that we will see a return to V10s? Well, like everything in F1, it's not that simple.
"The problem with the GPWC was - and we are not part of the GPWC - the GPWC object to Bernie's Formula One," Tanaka states.
"The arguments about Bernie's Formula One are about its transparency and the distribution of income. But Honda's main point is, what kind of Formula One does the GPWC want? Is it different, design-restricted, always 'cost, cost, cost' Formula One?
"Max [Mosley] wants ... even one engine manufacturer would be enough. His Formula One is about celebrities, the drivers - the show. He is against the car manufacturers coming in and making things too technical.
"So what we are trying to say, is 'what kind of Formula One do you want, GPWC?' And there is all kinds of confusion about what kind of Formula One you want. And what the fans want.
"Every time a major manufacturer enters Formula One, the audience becomes statistically bigger. So if you regulate all that ... look at Indy Cars - everything is restricted.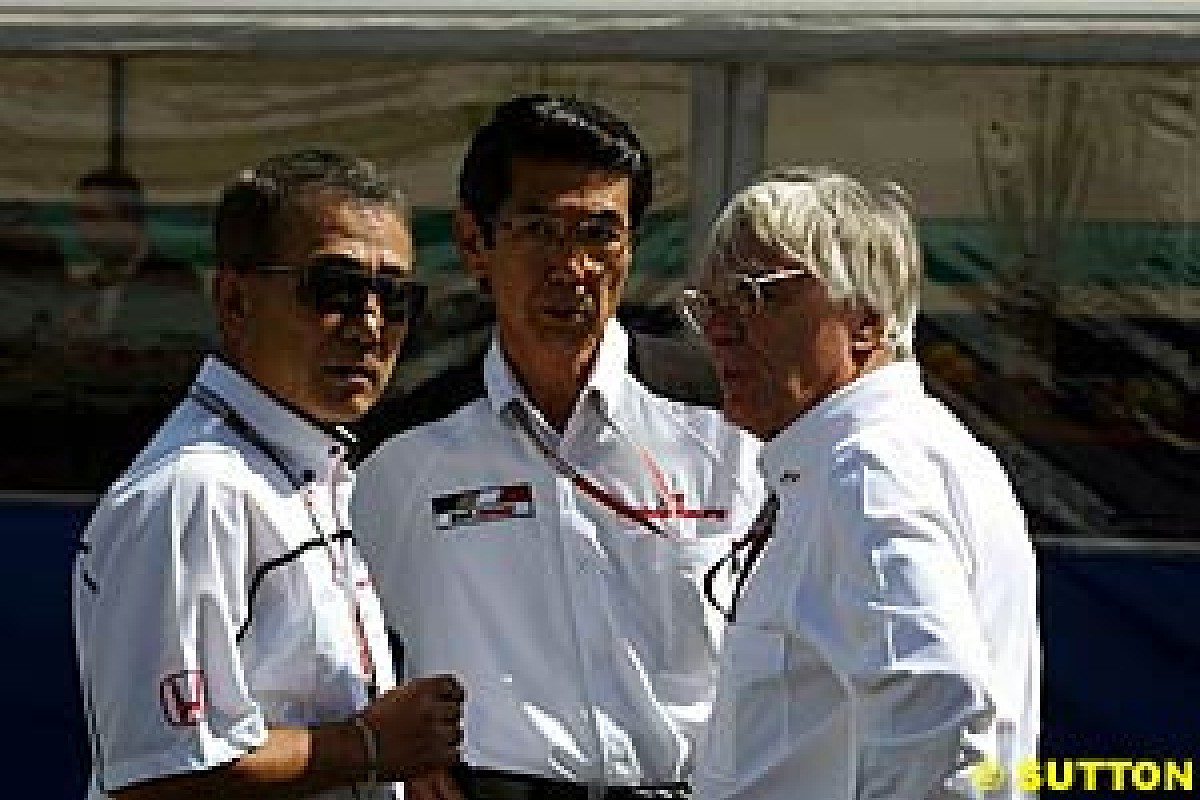 "Honda's involvement in Formula One is a corporate project between our engineers and the pinnacle of technology in racing. So it's not against the GPWC. It's about transparency, fairness ... In today's Formula One, Max has an idea, Bernie has an idea, the manufacturers, and then the independent teams. These four groups have different ideas about what they want in Formula One. And then there are the fans."
Tanaka-San, then, is presiding over interesting times. But not for much longer. Japanese companies have a mandatory retirement age of 60. Tanaka, being Tanaka, has managed to push it out by another two years. His successor is expected to be named within the next few weeks, with Tanaka due to step aside around August. You would expect that someone who has been at the coalface for as long as Tanaka will have trouble knowing what to do with himself when he suddenly has a lot of time on his hands.
"I will be involved in Formula One - as a spectator!" he exclaims, launching into that laugh again. "Betting on who is going to win!
"I'm a musician. I play violin. Classical violin. I am extremely happy. I have nothing to leave behind. No concerns. When you leave, you always want things to continue to be strong."
After years of living abroad - in addition to his current home in England, Tanaka has been posted to Brazil, France, the USA and Indonesia, amongst others - he is planning to move back to Japan. And while it might seem unfair that Honda's F1 success may finally be just around the doorstep just as it's architect prepares to step aside, Tanaka said that he is comfortable with it.
"It's OK," he reflected. "I have always considered myself as a producer and not an actor. You have to have good set-up for the actor to get big applause."