The Formula One Fan

---
By Jonathan Noble, England
Autosport-Atlas GP Editor
Four years after he retired from Formula One, Jean Alesi is still very much in love with the sport, following the Grand Prix season closely and badgering over the telephone his old friends in the Paddock for details, updates and news. But that doesn't mean he is happy with everything he sees. Jonathan Noble talked to the passionate French-Sicilian about his racing in DTM and his views on the current state of F1
To say that Jean Alesi's telephone bill takes a hit on a Grand Prix weekend is a bit of an understatement.
Even by late Thursday afternoon prior to this weekend's Italian Grand Prix, when some members of the Formula One fraternity will still not even have turned up at the track, Alesi will already have been dialling numbers furiously to find out just what is going on. And that will just be the start of a weekend when his headset is never far from his ear.
Even after four years outside of Grand Prix racing, the French-Sicilian still loves the sport as much as he did when he watched it as a young boy. And having been on the inside of the paddock for so long, he readily confesses that he now cannot let it go. It's a drug that just will not leave his system.
"To be honest I am following F1 really closely," says Alesi, whose current racing duties in the DTM luckily never clash with Formula One races. "I have been involved as a driver and I will never be any more involved as a driver, but I still love it.
"I still have friends there - Norbert Haug, Jean Todt and his son Nicolas, Michael Schumacher, other drivers and team managers who I telephone. I call them on a Thursday to understand what has happened in the press conferences and on the Fridays after each session.
"I spend all my weekend on the telephone when there is a Grand Prix. I love F1 and I don't want to look at it and not understand what is happening."
Alesi's love of Formula One is as undiminished today as his outspoken attitude. Just as he wound up his teams in F1 by refusing to mince his words, toe the political line or stop his emotions coming to the fore, so Alesi remains completely outspoken in his life as a touring car driver.
Within seconds of the Dictaphone being switched on for this interview, sat just metres away from a Mercedes-Benz PR man, Alesi let it be known that he did not believe the DTM was anything but a German series. They are exactly the kind of words that wind up the series bosses who have strived to portray the touring car Championship as a truly international series.
"Am I an established DTM driver? It's not exactly the way I see it," declares Alesi. "Obviously it is the thing I love to do, which is driving this kind of car, but the world of DTM is more German than anything else. So it is difficult to get in when you are not 100 percent German. The organisation, the press conference, the debriefs, all these kind of things are not international. I am part of the family here but it is not like F1, which is more together."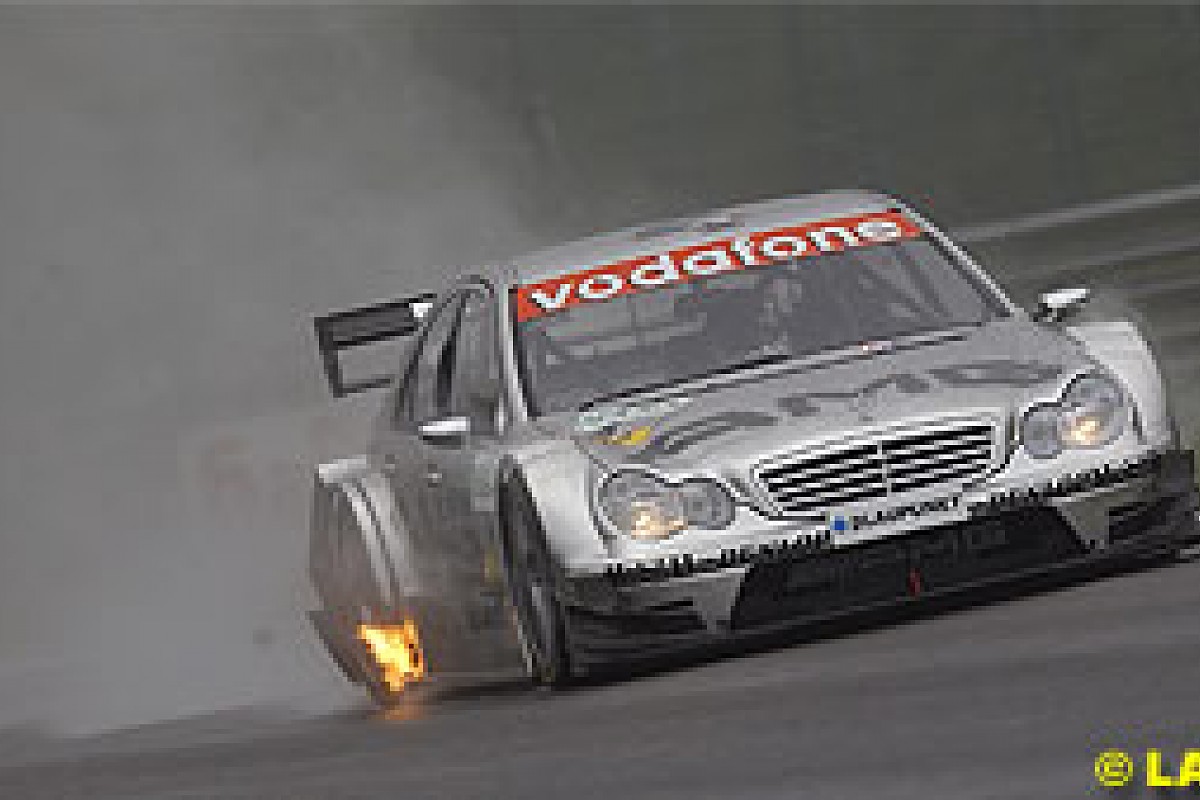 Despite his feeling about the 'nationality' of the series, Alesi has few complaints about life in the DTM - aside from the inevitable frustrations that come from not winning. Just like there were in F1, there have been the tantrums and the complaints about a lack of support he is receiving, but through it all it is not hard to see that Alesi loves his racing still - especially because DTM cars still allow room for driving talent.
"The modern DTM cars, without electronics, are really well matched in grip and power, but they give space for the driver to drive. And that at the end of the day is maybe what makes a good feeling."
The other good feeling that Alesi has experienced this year has been from the arrival of Mika Hakkinen. There was a time when Alesi was the big-name attraction for the series and, although his star value may have waned by the arrival of the former double World Champion, Alesi is far from unhappy.
"I think it was for me really good, in fact much more than for anybody else," he explains. "When I have to speak to fans in Italy or France, and they don't know what I am doing now, I say, 'okay I am in the DTM and my teammate is Mika Hakkinen.' Immediately it is 'oh really, what kind of cars are they?' At the beginning I had to say, 'my teammate is Bernd Schneider' and that didn't mean anything. It means more for the series and it is good for the series to have someone like him.
"The fans really like the big names being here. The first season with Heinz-Harald Frentzen came here; I saw something strange for me because I saw the fans just liked the names. They were not looking for the results, and when he started the results were not really good but nobody really cared about it. It was him they wanted. They wanted an autograph or a picture with him."
With its current 11-weekend calendar and no in-season testing, life as a DTM driver certainly lacks the intensity that is characterised by modern F1. There is enough time during the season to see family, spend time with friends and relax at home - even if the race weekends themselves require as much focus and effort as Grands Prix.
"They are quite similar," says Alesi, comparing the workloads at the track. "The briefings are really different, but also similar because you have to be focused. You have to remember what is really a problem for you, what changes you have made to the car, and that is a job you need to complete through a weekend.
"In qualifying you can have pole by one tenth of a second, so you can make a difference with a small change. But that is just in terms of concentration. In terms of the whole job it is 10 percent compared to F1.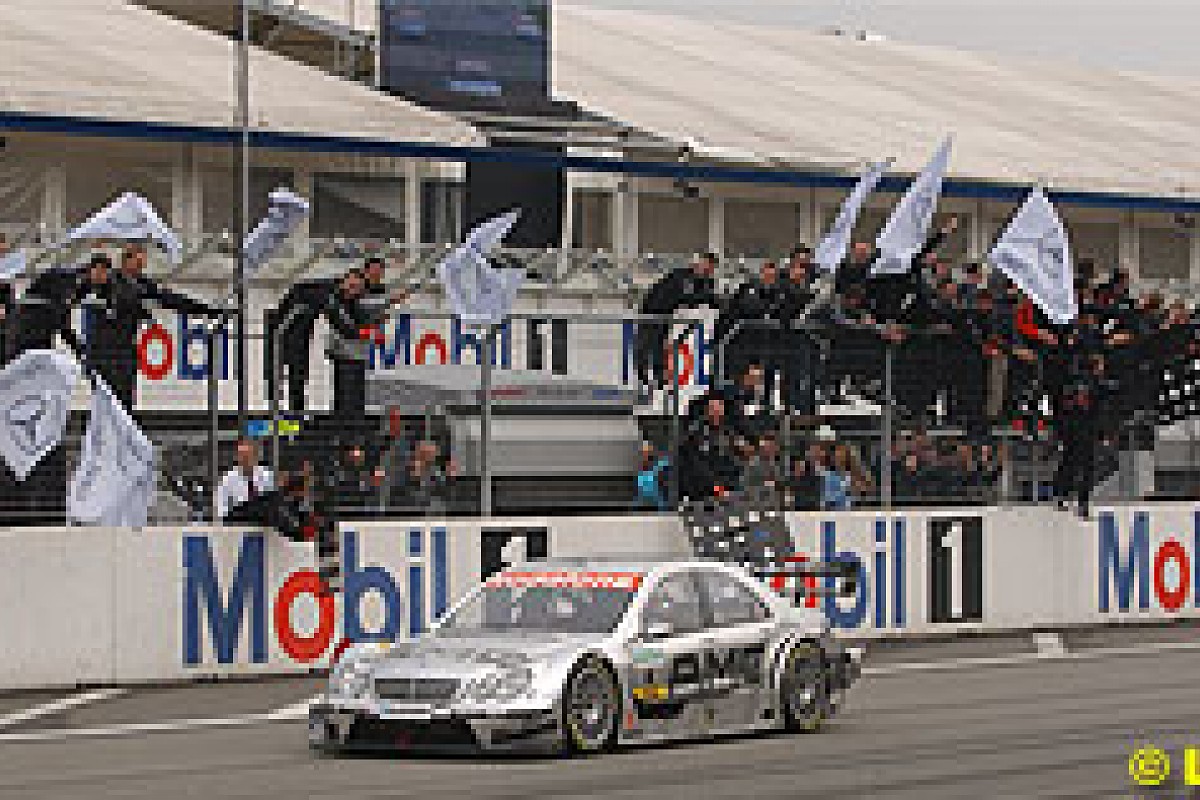 "One of the very strange things is that away from races there is nothing. On Sunday nights it is 'bye-bye' and there is nothing else to do."
Any conversation with Alesi inevitably soon returns to Formula One - not only because that is where the French-Sicilian carved out his reputation, but because of his passion for it.
Perhaps his star quality remains so intact because, according to his own viewpoint, the status of a driver within a team nowadays is less than it was in his era - and much less than it was for the likes of men like Nigel Mansell.
"In Nigel's time and a little bit in my time, we had really a full team behind one or two drivers," says Alesi. "Now I think F1 is all so different because a team is a group of important people and in the middle there is the drivers, but it is much more spread.
"In Nigel's time, and a little bit in my beginning in F1, the driver was a kind of hero and when you feel like that then you aspire to be the best. You remember Nigel was the king, in England, or whatever he was doing. He was someone special."
It's not just the star-status of the driver that Alesi believes has declined so much since his time - he is adamant that the growing influence of driver management contracts has not been good. How many times has it been suggested that team bosses have favoured drivers because of some kind of management deal?
"To be honest we never, in my early time in F1, heard about helping more a driver (in a team) because he has a contract, like a management contract," claims Alesi.
"When I first joined F1, when you had an appointment with Frank Williams or Ron Dennis you went alone, nobody else would be with you. If you did they would say, 'this guy is a problem because he has come with someone', and that was really different.
"You made a contract and then you had to give it to your lawyer. You had to think what you wanted, how long you wanted to stay and how much you wanted to earn. And that was it. I signed like that with Tyrrell, with Ferrari, Benetton...and then Prost. It was easy."
On track too Alesi believes things have got harder - caused in part by the way the sport's technical regulations have been tightened up over the years - preventing much variation between car and teams and creating fresh situations like grid penalties for engine changes.
"I had a shit regulation in my time in F1 with the T-car. We had the T-car but were not allowed to use it.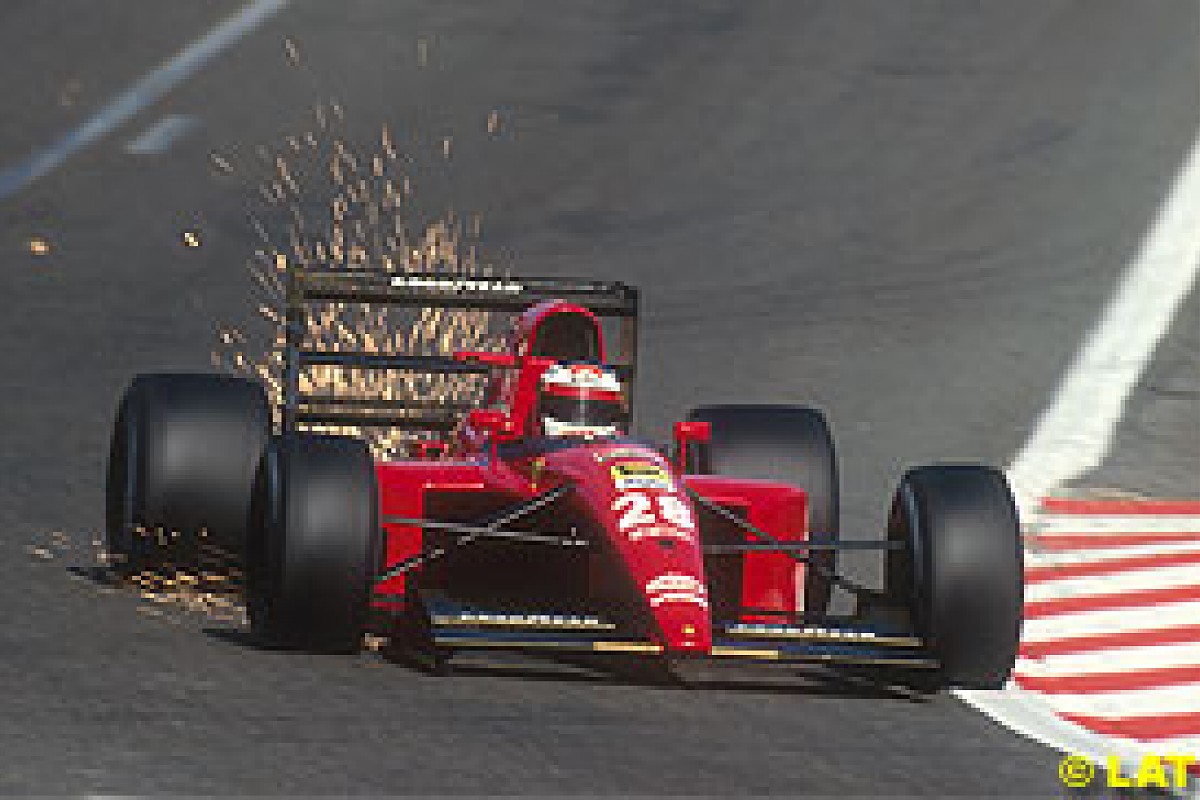 "I once missed pole position in Monaco with Ferrari because when I started my flying lap with my race car I had an hydraulic problem and I ran back to the pits to use the T-car but there was no way. In the morning practice I was the fastest and I had to wait for Gerhard Berger to finish his qualifying so I could do one lap. So there have been stupid regulations in F1 since forever.
"I believe in my time things were a bit more variable, though. You had V8, V10 and V12 engines - the V8s had less fuel consumption and were lighter at the beginning of the races, while V10s and V12s were heavier on tyres so you had a chance.
"So that is why I don't see any good things with the new rules for F1 because they want to make things even more down one line - which is wrong..."
Alesi. Quick in his car and quick with his mouth. He loves his life at the moment but knows that life could be better still.
It is why fans have always loved him and why his friends in the Formula One paddock are only too happy to answer those calls from him every weekend.