---
By Dieter Rencken, Belgium
Autosport-Atlas Columnist
Williams-Cosworth
Williams-Cosworth. The name has a terribly early eighties ring to it, doesn't it? And, whilst Sir Frank and Cosworth CEO Tim Routsis downplayed the role the engine company played in Williams' formative years, there exist no doubts that the team owe a large portion of their existence to Cosworth and then-funding partner Ford, for Cosworth's Blue Oval-badged DFV enabled a rather skint Frank Williams to field a converted Brabham for Piers Courage way back in 1969.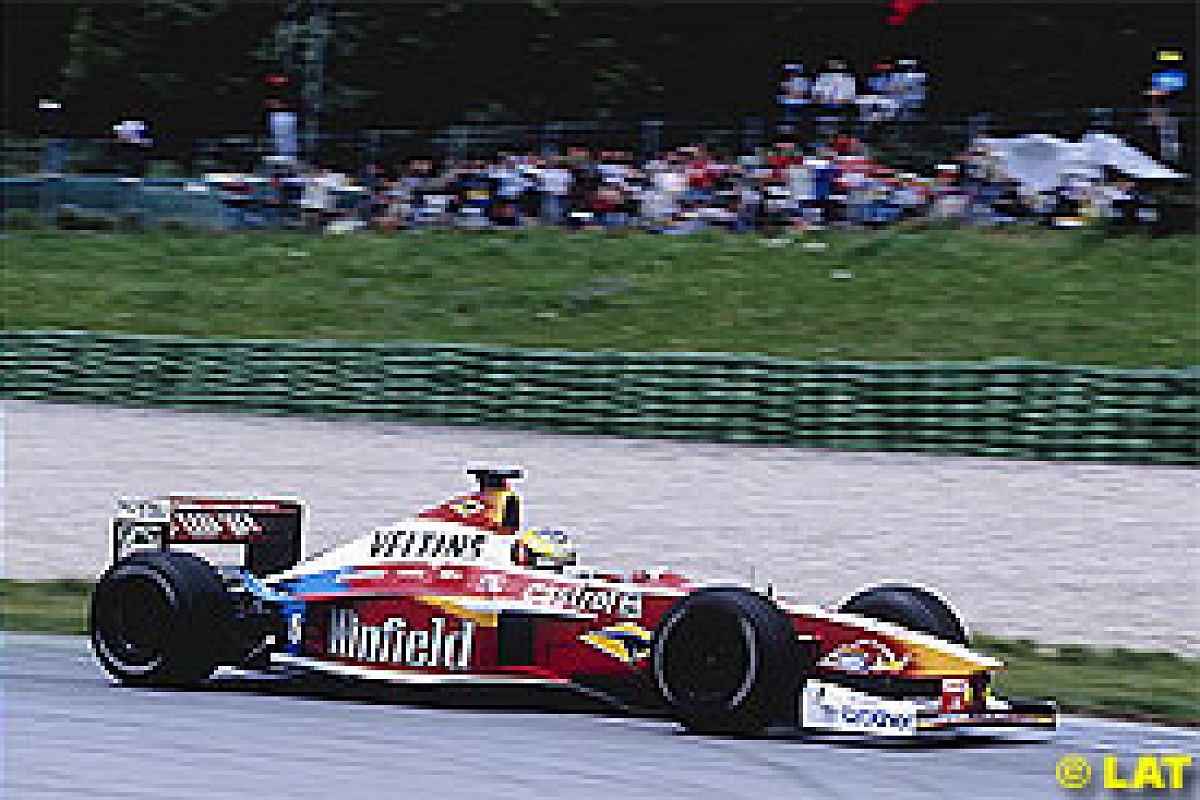 Without the availability of a (reasonably) affordable, off-the-shelf, easy to maintain competitive 3.0 litre Formula One-compliant engine it is extremely doubtful whether Williams (the man) could have marshalled the resources to enter F1. By extension, therefore, the existence of Williams (the team) without Cosworth is equally shrouded in doubt. By the same token the survival of McLaren into the modern era can be traced directly to the DFV, but that is another story.
The entrant/driver relationship tragically ended in 1970 when brewery scion Courage crashed at Zandvoort in a Williams-entered de Tomaso-Ford (Cosworth). Williams, a real fighter, slogged on, and, in 1979 a car bearing his name, designed by Patrick Head, won the British Grand Prix in the hands of Clay Regazzoni. The engine? Cosworth, of course.
The following year Alan Jones took the title in a FW7, with Carlos Alberto Reutemann, similarly mounted, just missing out on his life's ambition the following year. In 1982 Keke Rosberg made no such mistakes, and claimed the Championship despite winning but one race that season. Again Williams, providing a combination of FW07C and FW08 chassis designs, and Cosworth, via Ford, provided the hardware.
Thereafter Williams forged a relationship with Honda, the partnership delivering two Constructors' and a single Drivers' titles. The Japanese company moved on to McLaren and Lotus for 1988, having to previously split its supply efforts between the team founded by Colin Chapman and Williams. Williams were caught on the hop, and went for customer Judd engines whilst awaiting engines from Renault upon its return to F1 in 1989. Therein lies an omen: for the first time in 10 years the Oxfordshire-based team went winless.
Come 1989 and it was back to Williams' winning ways: competing as Williams-Renault, won two Grands Prix, with the form continuing through to end-1997, when Jacques Villeneuve scored the Anglo-French partnership's fourth Drivers' title, and, with Heinz-Harald Frentzen, Williams-Renault's fifth Constructors'. Then it was hop time again: Renault gave notice of withdrawal from F1, and the team were forced down the customer route again. This time, though, it was for two years.
The French company sold rights to their engine to Mecachrome, a former contractor, who, in turn, leased season-old hardware to, amongst others, Williams. The following year these engines went under the 'Supertec' badging after Flavio Briatore acquired their commercial rights, forcing yet another brand change upon Williams although the power units remained fundamentally unchanged even if their price allegedly did not.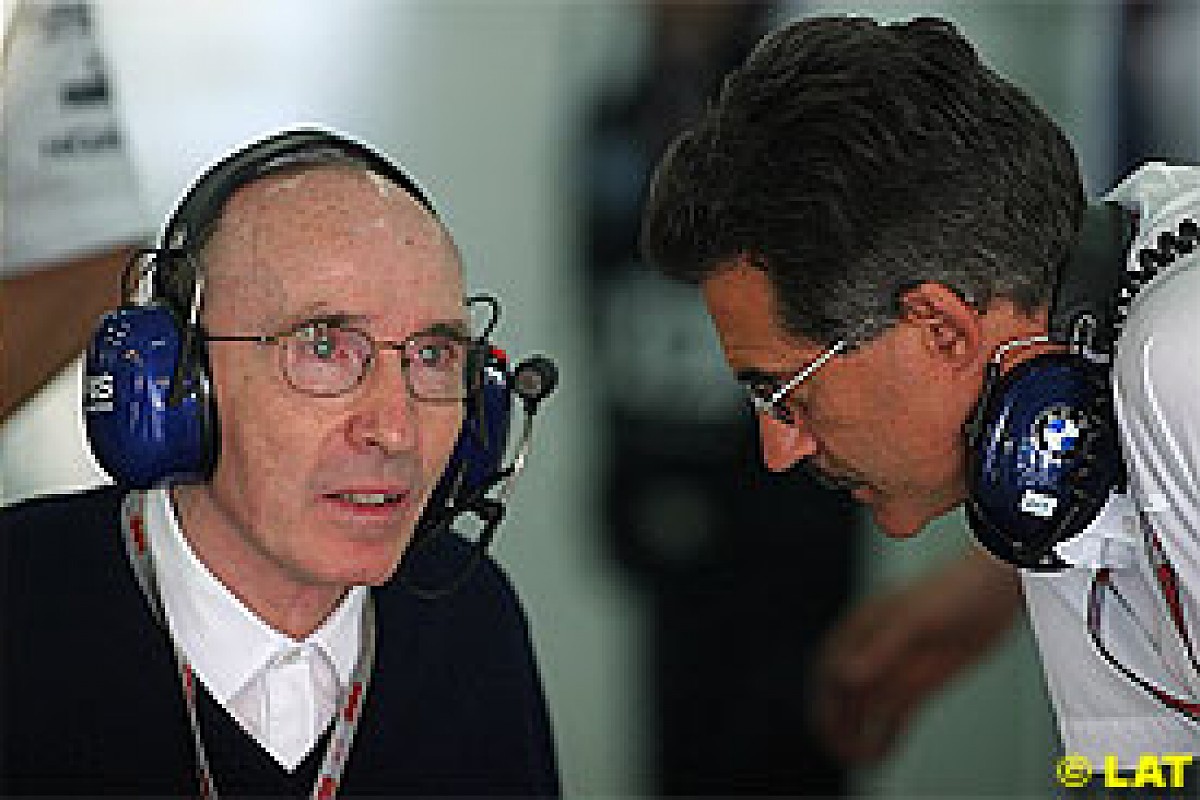 With Mecachrome/Supertec came Omen Two: no victories during those 'customer' seasons. Williams went through 2000 without wins, but as new engine partner BMW was returning to the sport for the first time as supplier of purpose-built, naturally aspirated motors - their turbocharged 1983 title-winning M12/13, as fitted to Bernie Ecclestone's Brabham BT 52, evolved from an F2 design, which in turn, was based upon a production engine - they were very publicly learning the ropes of a category changed beyond all recognition since last having graced a grid in 1987.
Come 2001 things went better despite Ferrari's upsurge, and Williams - with new tyre partner Michelin, said to have returned to F1 at the specific request of BMW and Toyota - won four races. Pole position after pole position, though, was wasted as the team failed to capitalise upon their outright speed advantage, and rumours of frequently raised voices circulated.
In 2002 BMW.Williams, as the team were known after the German company's marketing men paid heavily to brand the outfit thus, again squandered qualifying pace, with Juan Pablo Montoya taking five poles on the trot without conversion to victory. Ralf Schumacher, though, won once for Williams, this win marking one more chequer than scored by all other drivers combined, bar, of course, Ferrari's and David Coulthard's singleton victory for McLaren in Monaco. The blue-white Anglo-German team were certainly best of the rest after Maranello, and ended way ahead of the other Anglo-German outfit, namely Mercedes-powered McLaren - crucial, in marketing terms, to BMW.
But, being second-best, particularly to such intensely competitive individuals as Frank Williams and Patrick Head, simply feels no better than kissing one's sister, and much was expected of the team in 2003. In the end it was McLaren and Kimi Raikkonen who stretched Michael Schumacher and Ferrari, and the further rumours of raised voices did the rounds, particularly after McLaren-Mercedes edged within two points of BMW.Williams in the Constructors' stakes.
Despite an extension of the William/BMW contract to 2009 - with performance-related break clauses believed to kick in as early as end-2005 - last season went little better. The walrus-nosed FW26 was a structural and aerodynamic flop, and only mid-season upgrades to conventional nose saved the team's record: JPM took the season finale, the Brazilian Grand Prix; simultaneously, though, a pair of fancy buildings was constructed in close proximity to BMW's FIZ (Engineering Research Centre) in Munich.
By then, though, Peter Sauber was known to be looking to pastures new for engines to replace his ever-pricier Ferrari units, and, with Sauber Technical Director Willi Rampf having been a loyal BMW employee for many years - he and the Swiss team owner were introduced in 1993 by a mutual friend during Sauber's debut Grand Prix in South African when Bavarian Rampf, then a senior engineer with BMW SA - speculation was rife that Sauber would be provided with BMW power. And maybe more, went the rumours as F1 headed to Melbourne for this season's opener.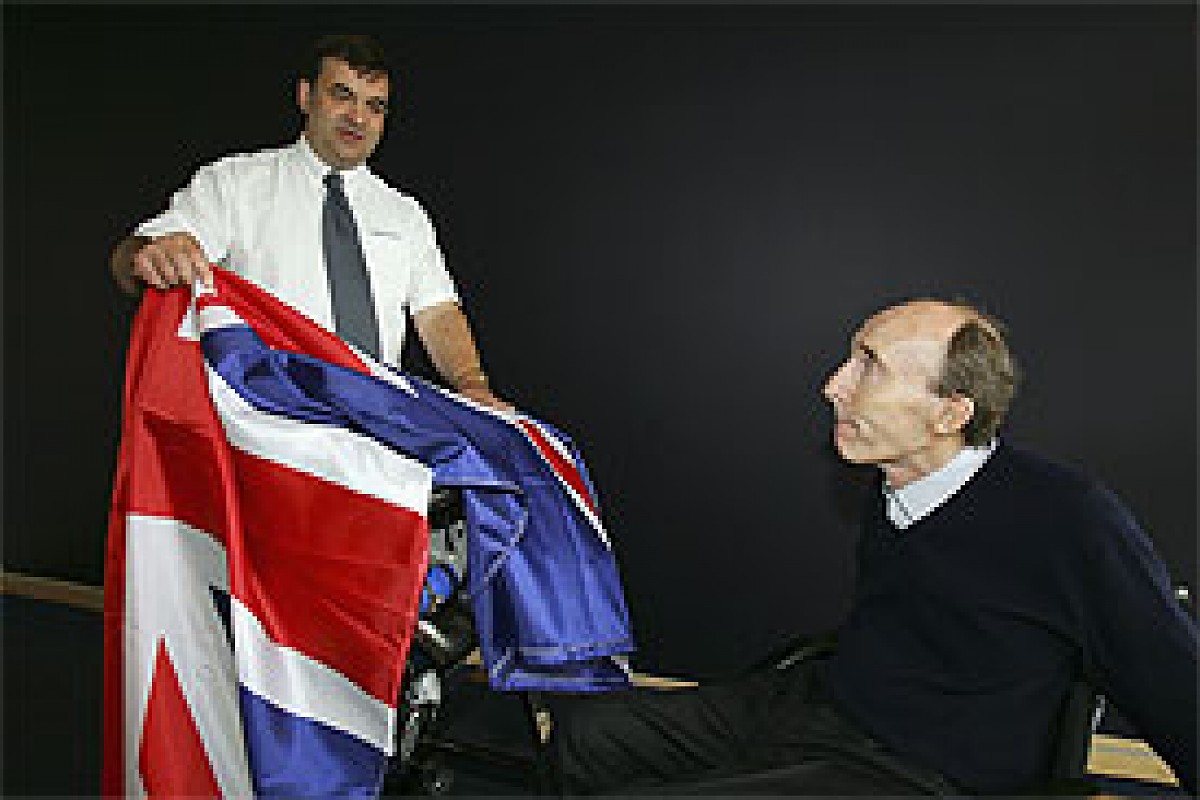 Thereafter it was all downhill for Williams and BMW. By early June a takeover proposal of Sauber was ready for BMW's main board. Immediately following that six-car Indianapolis race came the announcement that BMW had agreed terms with Sauber. Williams, BMW hoped, would continue with the Blue Propeller, but the open secret was confirmed last week: Frank Williams and Patrick Head would rather push their cars around circuits rather than continue with Dr Mario Theissen and his men - certainly as secondary recipients of their products. Fortunately for Williams, Cosworth, deserted for 2006 by Red Bull Racing in favour of Ferrari power, has a suitable unit under development.
So, for the third time in two decades Williams join the equivalent of Formula One's working class - those who cough for engines. Williams and Cosworth suggested during the announcement that the deal is far from a traditional lease arrangement, stating "the partnership will not be based on engine supply agreement only, but rather include a joint research & development programme that extends to the entire drivetrain package (engine, transmission, electronics, software, and more)".
But, say the cynics, the partnership would embellish what is categorically not a works deal, whilst simultaneously questioning how willing Williams would be to share technological expertise - of which there exists plenty in Grove, Oxon - with a supplier known to be seeking further customers (ie, direct competitors)?
Just how Williams again got themselves caught on the contractual hop is utterly inexplicable, although an indicator could be found in the complicated contracts the team have extricated themselves from over the years. Recall the Nigel Mansell saga? Or Damon Hill's release note, issued as he won the title, to take up Frentzen's services - which had been agreed to over a year earlier? How Alex Zanardi was dropped to make way for Jenson Button, whose five-year option was in turn dropped to make way for Montoya, with Williams then (unsuccessfully) resorting to the Contract Recognition Board to reclaim the Brit for this year. Now, having persuaded the CRB of their hold over Button for 2006, the driver steadfastly refuses to head for the team next year. Further examples can be provided without too much ado.
Against this backdrop of utterly convoluted driver dealings, are suggestions of shambolic engine partnerships terminations little more than mildly surprising?
Still, did Williams' latest lawyers - the company allegedly fired, and instituted civil action against, the last lot for failing to spot Concorde Agreement loopholes which permitted Ecclestone to sell shares in F1 without sharing income - not spot the possibility that, despite a five-year contract with BMW, Williams could end up power-less with but six months' notice before the start of a year bringing with it totally rewritten engine regulations?
Williams' immediate challenge is to buck the trend they themselves established: failing to win during 'interim' seasons. They can, of course, point to the fact that they won races (and Championships) whilst running Cosworths in the seventies and eighties, but so, too, had Tyrrell before that, and Uncle Ken's outfit operated out of a Surrey timber yard.
The rules of the game changed when Renault entered the sport in 1977, bringing with them massive resources and mega budgets. Sure, Williams and Rosberg won Cosworth's last customer Championship - Michael Schumacher and Benetton in 1994 won Cosworth-Ford's last - but what are the chances of Williams winning the engine company's next title?
Cosworth, too, has changed. Gone are the days of Ford subsidy, which endured through years of Vickers ownership before the Blue Oval finally purchased Cosworth Racing outright, in the process leaving Cosworth Engineering to VW. Today Cosworth Racing, together with the Pi Research company floated by former Jaguar Racing boss Tony Purnell, falls under Kevin Kalkhoven's financial gaze, and, whilst he is undoubtedly a racing man through and through, F1 engine programmes require massive manufacturer support. Will pooling technical resources compensate sufficiently?
Not without reason have the last five paragraphs ended with question marks. A burning question, though, is whether Williams, having lost the marketing kudos and support of BMW, will regain independent financial clout whilst being perceived as 'privateers'. The team expect to lose Castrol; Allianz could well be gone by next year, as could HP and financial support from Michelin - the latter defrays competition costs against OE contracts, with BMW's subsidy in future being channelled to Sauber. Sir Frank, though, always was a fighter, and, no doubt, is relishing next season's scraps. Whether, though, they will be fought at the sharp end, as they were in the eighties, is the biggest question.