The Tilkedrom

---
By Adam Cooper, England
Autosport-Atlas Contributing Writer
After Sepang, Bahrain and the Shanghai circuit, the new Istanbul Otodrom is the fourth track Hermann Tilke has designed and constructed from scratch. But Istanbul promises to be unlike any other Tilke track seen before: it promises the drivers one hell of a bumpy ride. Adam Cooper talked to the proud, and nervous designer - as well as BAR's third driver Anthony Davidson, who talks him through a virtual lap of the unknown
The man on the spot in Turkey this weekend will be track designer Hermann Tilke, just as he was at the birth of his other venues in Malaysia, Bahrain and China. Each one of those successively topped the others with its extravagance, but Turkey will be a little bit different.
A modest budget meant that there was no way that the infrastructure was going to outdo the likes of Shanghai, while the fact that it is treated like any European race - the teams bring their own motorhomes and trucks - means that there's less requirement for a mighty pit and paddock facility.
However, the consensus is that in terms of the actual circuit, Istanbul will be a more interesting venue for drivers, spectators and TV viewers, because Tilke has had more interesting topography with which to work, and those who accuse him of making copycat venues will be given something to think about. Hopefully the landscape will contribute to a more interesting race.
Q: Are you happy with the way things have gone in Turkey?
Hermann Tilke: "I'm very happy! We're just doing some small things, and we'll be ready on time. We have to be!"
Q: When did you actually start on this project?
Tilke: "Three years ago. At the beginning nothing was agreed, but then everything was OK."
Tilke: "Q: Were you given a choice of sites?
Tilke: "At the beginning they had several options, and we decided to choose this site, because it's a very nice countryside. It's big enough, and very interesting, much more than the other [venues]. The others were flat, this was hilly, and so it was a challenge. There was nothing there, just a few small trees on it."
Q: So has this been a very different challenge from other tracks you've done on flat sites?
Tilke: "Yes, because of the land. It's a track with a lot of ups and downs, because it's a very hilly site. We tried to do the track after the land, and not the land after the track."
Q: Was it a special pleasure to be able to work with a starting point like that?
Tilke: "Yes of course, it's the first time we've done it in this way. First we had to understand the land, and it was difficult, because it was so hilly. We made a very big model. I don't remember the scale, but it was 3m by 3m minimum. Then we were looking at the model with strips of wool. So the first design was not on paper, it was on the model!"
Q: Did it change much?
Tilke: "At the beginning of course it changed, but after some days, it was fixed."
Q: When you start with an empty site, what is your philosophy in terms of what you are trying to achieve?
Tilke: "We just try to make a challenging track, one that's interesting for spectators, where overtaking is possible, and the field of cars doesn't get too spread out. Overtaking is a question of a long straight, it's a question of making corners difficult, where mistakes are possible."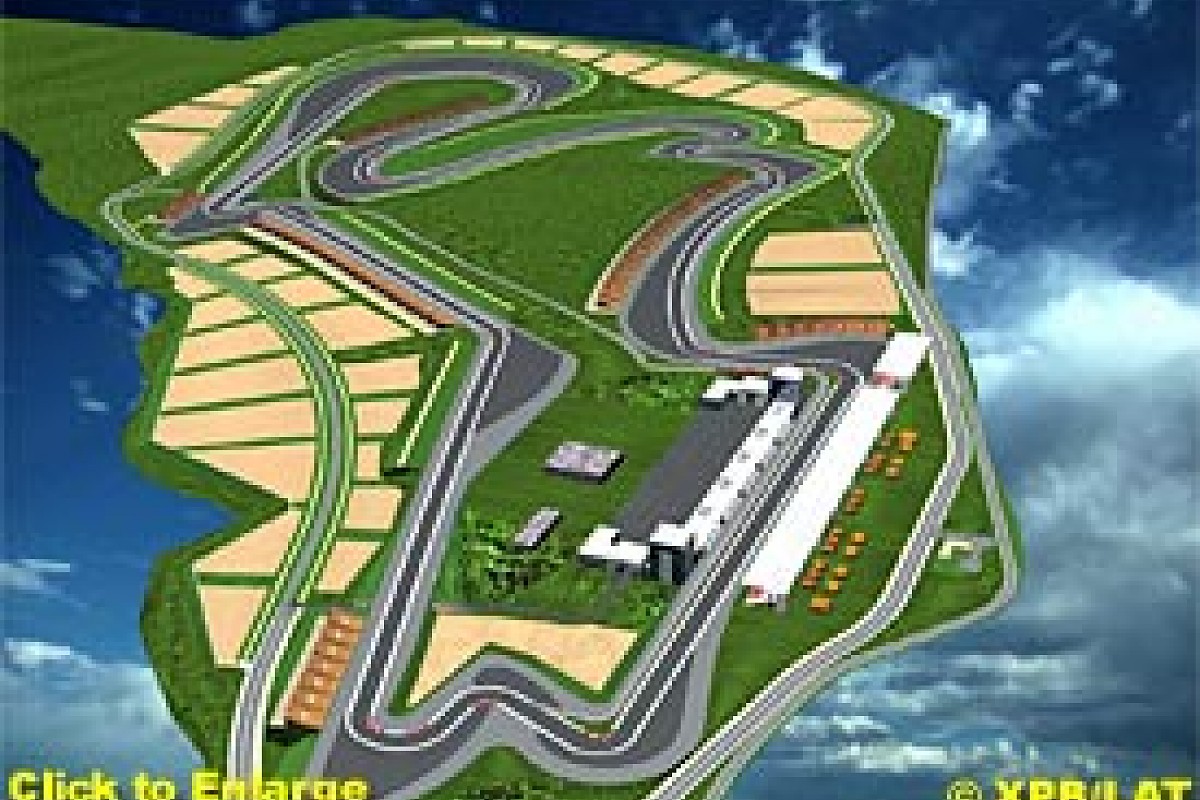 Q: You race cars yourself, but obviously F1 is very different. How much do you talk to the F1 drivers?
Tilke: "I talked to them a lot. They usually talk about details. I've learned a lot, and I'm still learning. It's not one thing; it's a lot of things. A driver also wants a track where he can overtake, this is the main issue. But they also like some challenging corners, some very fast corners of course."
Q: China was built on marshy land and you had big problems with foundations. Did you have any concerns in Turkey?
Tilke: "No, there were no problems like that. Everything was good."
Q: Did you have less money to spend than some other places?
Tilke: "Yes. We had $120m. It was not too much, but it was enough."
Q: With more money, could you have made something better?
Tilke: "Not regarding the circuit. Maybe we could have done bigger buildings, but they are OK. They're made in a Turkish style, but they're not as spectacular as some other places. But there's nothing missing."
Q: You've worked with people from many different cultures. What were the Turks like?
Tilke: "They were really fine. We had a good construction company, and the Turkish ASN was really good."
Q: Did the weather cause you some problems?
Tilke: "Yes, we had a little delay in the winter because it was raining and snowing a lot, but it was not really critical. There was nothing special that was a problem. Always at the end it's the small details coming up. This always has to take time."
Q: I was told that the Turks wanted everything to look very green, and not 'dusty' like some of the other new circuits. Have you succeeded?
Tilke: "It won't all be green, but a lot of it will! Some green will be missing, and it will be there for next year."
Q: We hear that there are problems with access from the city. What is the real story?
Tilke: "There's a lot of traffic over the bridge in Istanbul, but this is normal, and there is nothing we can do about it The track is 5kms or less from the highway. The piece coming from the highway is new. It's not ready now, but we have nothing to do with it, so I can't say."
Q: What are the most interesting features of this track?
Tilke: "For example, the start/finish line is very short, and there's very hard downhill braking. We will see some smoking tyres there! Turn 8 is a very fast corner, maybe 260km/h. The corner in the long straight is not a corner in terms of driving dynamics, so it means that it's a straight of nearly 1300m, with an overtaking opportunity at the end."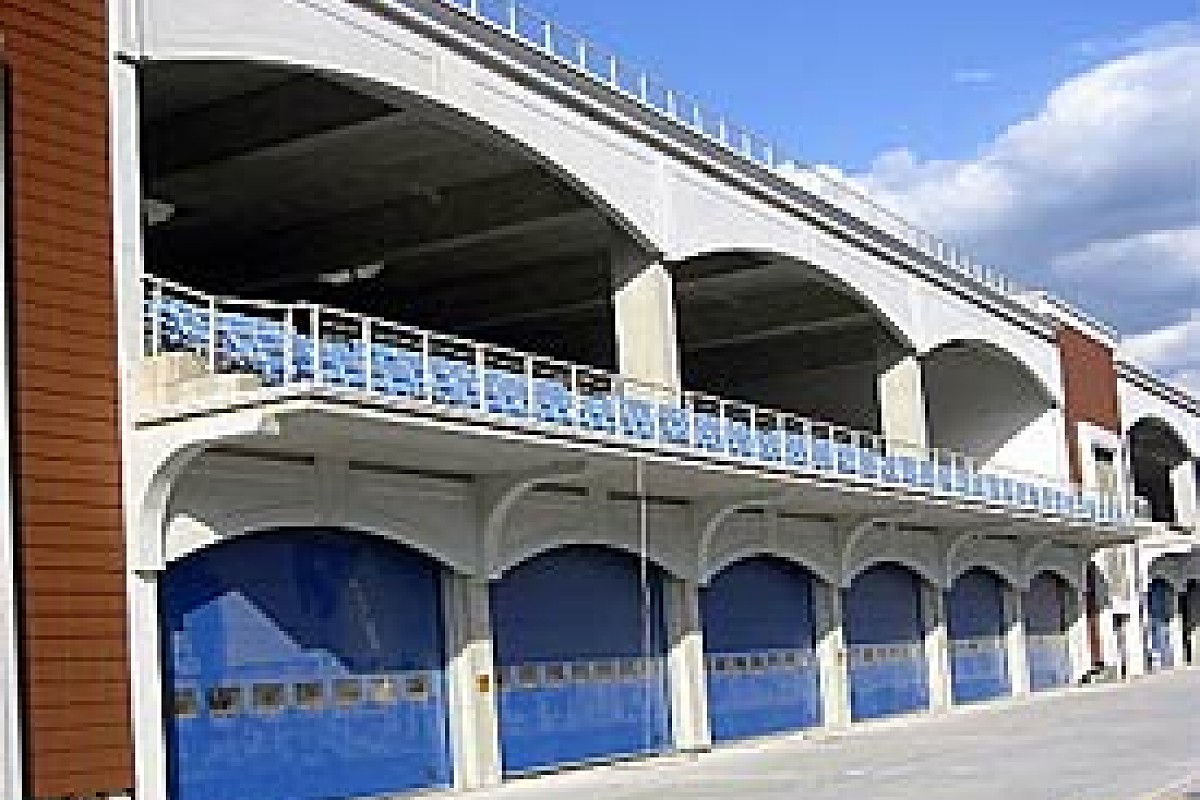 Q: Do you think people will be surprised at how interesting the country is?
Tilke: "I think so. I think a lot of people don't know what Istanbul is. And me too, when I came the first time it was a big surprise to me."
Q: How many people do you employ now?
Tilke: "We have 120 engineers and architects. It depends on the date, whether it's the planning stage or whatever, but up to maybe 50 were involved in Turkey at one time."
Q: Is this your favourite circuit so far?
Tilke: "No, there's no favourite circuit. I like Bahrain very much, and I like China. And Malaysia is still not a bad circuit. But this is a very good one."
Q: This is the fourth circuit you have designed from scratch. What's next for you?
Tilke: "I don't know now! At this moment nothing is fixed, really nothing. Of course we're talking to some people, but nothing is fixed."
Q: How will you feel on Friday in Turkey?
Tilke: "Very nervous! I'm nervous about all the small things that can happen, like the air conditioning, or suddenly you have no water or no power. So many things can happen. Also the drivers can say this is nice, this is bad, this is whatever. For me I'll be close to a heart attack maybe!"
---
A Lap of Istanbul with Anthony Davidson
Although he visited Istanbul a few weeks ago, BAR test driver Anthony Davidson didn't actually get out to the circuit. He has, however, driven many laps of it on his PlayStation. So who has the better idea of how the track will be - Jenson Button, after lapping it in a road car, or Anthony Davidson, after 'racing' on his TV screen?
It's a good question. Davidson's virtual practice laps should not be overlooked, because he's used the game in the past to learn his way around circuits and says that in general it is very accurate. And don't forget that the teams rely very heavily on their own simulation programmes to predict what a new track will be like.
"I learned all the circuits last year using it, and it's quite realistic nowadays with the GPS system they use to check the layout," Davidson says. "Normally it's not very good at indicating hills and inclines, but judging by what it shows for Turkey, it's going to be a massively hilly circuit. For example on PlayStation Hungary always seems to be quite flat, but in reality it's really steep. The hills are obvious!
"It will be really tricky for the drivers to get right and learn, and like on any modern circuit they're going to have to get to know the run-off areas. I'm really looking forward to seeing the circuit, although obviously I'd love to drive round it!
"As I said, there are quite a lot of inclines and undulations on the circuit, so that's going to be interesting. I'm a big fan of that kind of circuit, like Spa. If you have interesting braking zones and you can't see apexes because of blind summits and things like that, it makes a circuit really interesting and technical. There seems to be a few corners with a big dip-down before braking into a tight corner.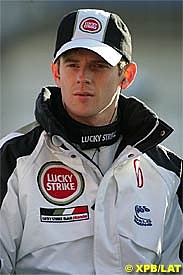 "It seems to be quite a fast entry into Turn 1. It's a bit of a 90-degree corner with a blind apex, because it's going down hill a bit. It joins on to a really fast right-hander, which will be flat out up the hill. It's really, really steep that hill. You can't see midway round the corner.
"Then it drops down the hill into Turn 3, which is quite fast, but then you've got to bring the car back in for Turn 4, which is really tight and downhill massively. It keeps going downhill into Turn 5, which is a sharp left-hander. Then it's probably flat out round the next corner, Turn 6. You let the car run out wide. It seems to be a slight uphill straight into Turn 7, which has a really tight entry. It goes uphill massively again midway round the corner. It's tight all the way round the corner, but it opens up slightly on the exit.
"Then you're into this mega long, fast left-hander. It seems to be quite flat, but it's got about three apexes in one corner. It's going to be a killer on the neck - there are a lot of left-handers on this track. This is going to be a really hard section to get right. I think the entry could be flat out, and then you have to have a bit of a lift mid-corner, and maybe a change down, but I think the last part of the corner could be flat, going onto a slightly downhill straight.
"You pick up good speed into Turn 9, which is a really tight left-hander with downhill braking. That's going to be pretty tricky to slow the car down for. Then it climbs up very steeply into Turn 10. It's a bit like the Abbey chicane at Silverstone on the exit, I reckon. I think you'll be able to keep it flat round Turn 10. It goes over a little bit of crest, then down it's quite steeply downhill. Turn 11 will be flat out easily - this section reminds me of Nurburgring, and the little kink in the back straight.
"Then it's uphill braking into Turn 12. It's a really, really tight corner, probably second gear. I reckon it's an overtaking place. You'll be able to brake pretty late, as it's uphill, and have a good lunge down the inside after a good tow down the straight. Then it keeps going uphill massively. It reminds me of that really tight hairpin at Estoril, the way it climbs up.
"Turn 13 keeps rising up, and it's a blind corner. It's really hard to get your apex. The last corner, Turn 14, is pretty much like how the last corner at Magny-Cours used to be - a little flick onto the straight at really low speed. It's going to be really important that last bit. It's so technical to get right.
"Overall it's a very technical circuit, and also the left-handers will make it demanding physically for the drivers. Apart from Turn 8, I don't think there are that many fast corners on the circuit, but you don't always need fast corners for great racing. I think you will be able to overtake on the circuit."