Last Tango in Paris

---
By Tony Dodgins, England
Autosport-Atlas Contributing Writer
As the team principals exited the hall where the FIA's World Motor Sport Coucil had convened in Paris, all men looking serious and grim, there was genuine fear among the Formula One media for the immediate existence of the sport. A few hours later, as the verdict and reactions transpired, we were assured of still having a World Championship. Well, for now anyway... Tony Dodgins analyses the implications of Wednesday's Paris hearing and the ongoing Indianapolis saga
For the moment, then, we still have a Formula One World Championship. And amid the current political climate we should perhaps be thankful.
One scenario around lunchtime at Wednesday's World Motor Sport Council hearing in Paris was that BAR, because they were already racing on probation after the Imola fuel tank issue, would be banned again, and that the other Michelin teams would have Constructors' Championship points deducted.
Grim faced team principals emerged from the hearing and said nothing. There would be, it was said, a press conference made on behalf of the teams after the FIA made public its decision. Things didn't look good.
You strongly suspected that if the FIA imposed any kind of serious sanction on 'the magnificent seven', then their response would be to tell the governing body precisely what it could do with this weekend's French Grand Prix. And, from there, it's not such a big jump to imagine the manufacturers' threatened breakaway series becoming reality some two and a half years in advance. Impractical this year, perhaps, but what would have remained of what is actually a highly absorbing 2005 World Championship?
Happily, common sense prevailed and no penalties were handed down, not yet at any rate (penalties will be discussed at an extraordinary meeting of the World Motor Sport Council on September 14th). It was good to see FIA president Max Mosley admitting that the teams had extenuating circumstances and that he considered bans and points' deduction penalties inappropriate unless people had been looking to gain an unfair competitive advantage.
What was to be gained by the FIA forcing the issue? The answer is nothing. We could have had all sorts of drama at Magny Cours and finished up without a motor race. Again. Team protests, boycotts, etc., would have meant the governing body losing control. And you can be sure the FIA will have been more than aware of that.
Instead, it has found the teams guilty on two of the five charges levelled at them. These were failing to be in possession of suitable tyres for the event and wrongfully refusing to allow their cars to start the race bearing in mind that they could have used the pitlane on each lap.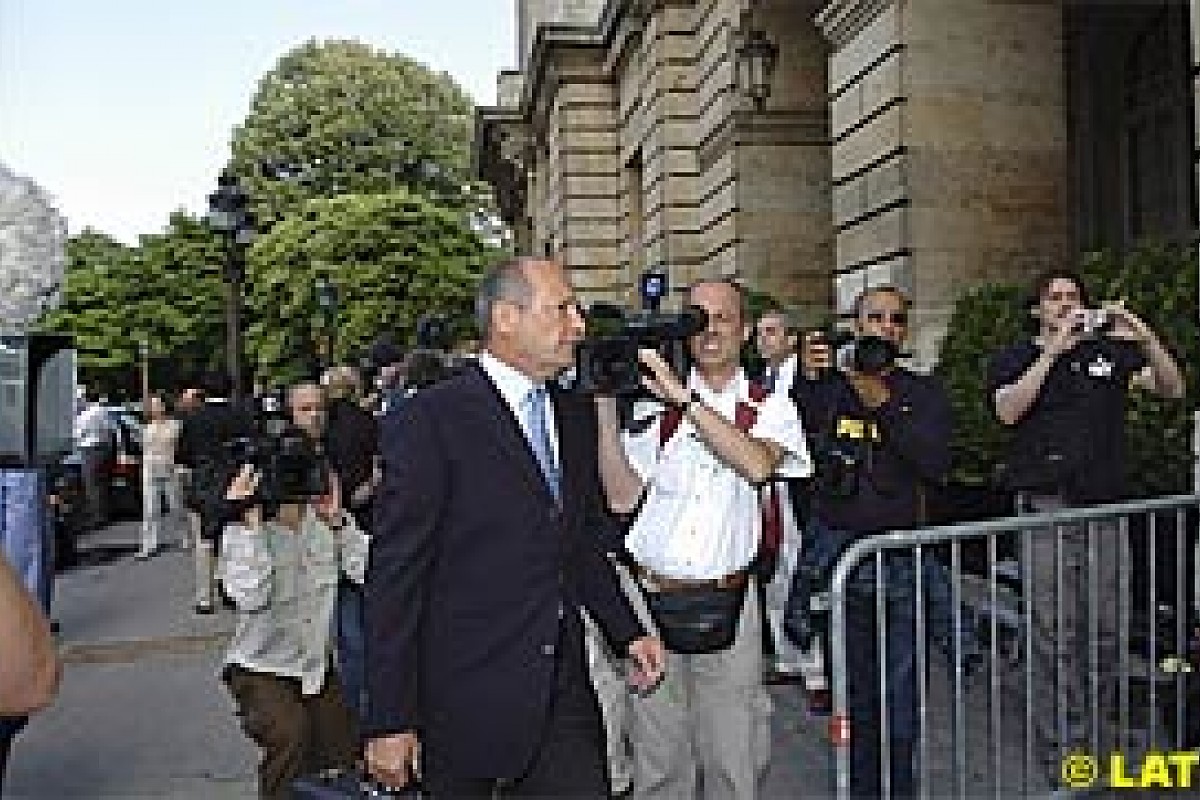 The first charge is fair enough, even if it wasn't strictly speaking the teams' fault. The second is risible. What kind of image of the world's most sophisticated motor sport would using the pit lane have projected?
Two key issues have arisen from today's proceedings. The first is that Mosley, through sensible governance, has avoided meltdown, and scored Brownie points in the USA where, God knows, they were needed. He has done this by stating that his main priority is to see that the fans who paid good money to go to the IMS on June 19th will be compensated.
The second, and arguably much more significant development for the future shaping of F1, is that Michelin's situation appears parlous indeed. From this week's exchanges of stroppy faxes between the FIA and Edouard Michelin himself, it is obvious that Max won't be getting a cuddly Bibendum in his Xmas stocking.
Today, far from applauding Michelin's gesture to refund the American fans, Mosley actually castigated them for taking so long about it. The only reason the FIA did not reprimand Michelin is that as the tyre company is a supplier and not an entrant, the governing body has no authority over them. In a slightly mocking tone again, Mosley asks how Michelin, having stated that it didn't know the root cause of its Indy problems, could be so sure that a chicane would have solved them? Funny but slightly disingenuous.
Much more ominously, Mosley has asked questions about previous Michelin sidewall failures and what exactly the company is doing to ensure there is no repeat.
He has pointed out that under Article 127 of the international sporting code "the stewards may exclude a vehicle whose construction is deemed to be dangerous."
Mosley has made public a letter which contains the words: "We have also received information which suggests that Michelin F1 tyres have been prone to sidewall failure for the past two years and that some of the failures last year which were blamed on debris on the circuit may, in fact, have been due to tyre defects unconnected with debris."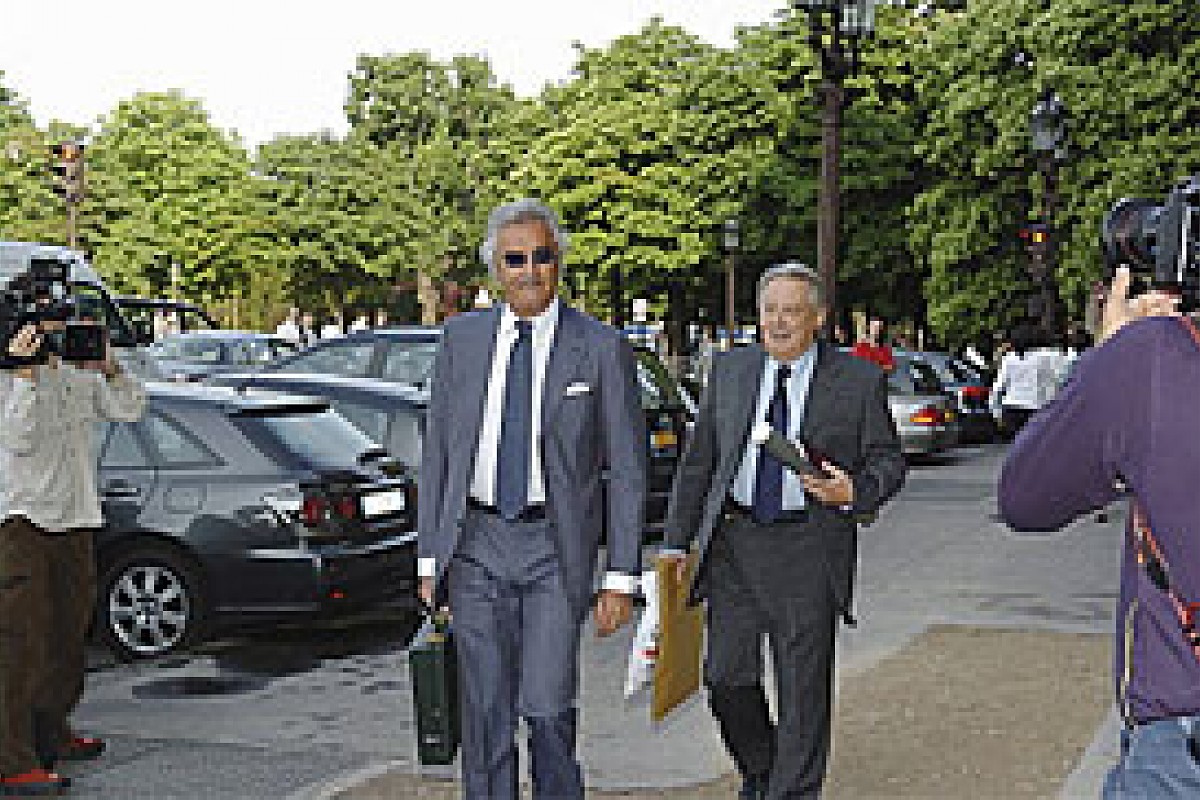 Here, Mosley is likely to be referring to Ralf Schumacher's Turn 13 Indy shunt in the BMW Williams last year, when he was said to have run over debris caused by a tyre deflation to Fernando Alonso's Renault on the previous lap.
There have also been a couple of sizeable testing shunts this year, with Alex Wurz's at Paul Ricard probably the biggest. A tyre was suspected in that instance.
In a June 21st letter to Michelin's motorsport director Pierre Dupasquier, Mosley spelled it out: provide us with information on your failures, we will submit it to independent technical experts and, based on their report, our technical department will decide whether or not to invite the stewards to invoke Article 127...
We need to look at the big picture here. At first, a little over a year ago, Mosley was all for a single tyre. Tyres, he said, were responsible for a disproportionate part of the performance package and hence should be regulated. Then he seemed to change his mind. Or at least to accept that such things could not happen before the expiration of existing tyre contracts. Next came the 'whole race on one set of tyres' proposal.
In Brazil last year everyone except Ferrari's Jean Todt wanted a single tyre supplier. Todt, some claim, would even have gone along with it so long as that single supplier was Bridgestone. But, by this time, the 2005 two-race engine/aero cut/full race tyre rules were in full flow. Ask Todt today whether he'd favour a single tyre and you'd probably get a different answer.
So, would Mosley really have Michelin chucked out by the French stewards and then immediately introduce Bridgestone control tyres on the grounds of safety? Potentially he could do, but I don't think he will.
More likely, he is putting the fear of God into Michelin so that they do not transgress again this year. But, beyond the end of the season, who knows?
In fact, there is not likely to be any kind of problem at Magny Cours. Indy's banked Turn 13 exerts extreme vertical load on the outside edge of a tyre and that is almost certainly what caused Michelin's problems. The story, as I've been told it, is that with a harder compound tyre to last a whole race, the sidewalls are softer than before to generate heat more quickly.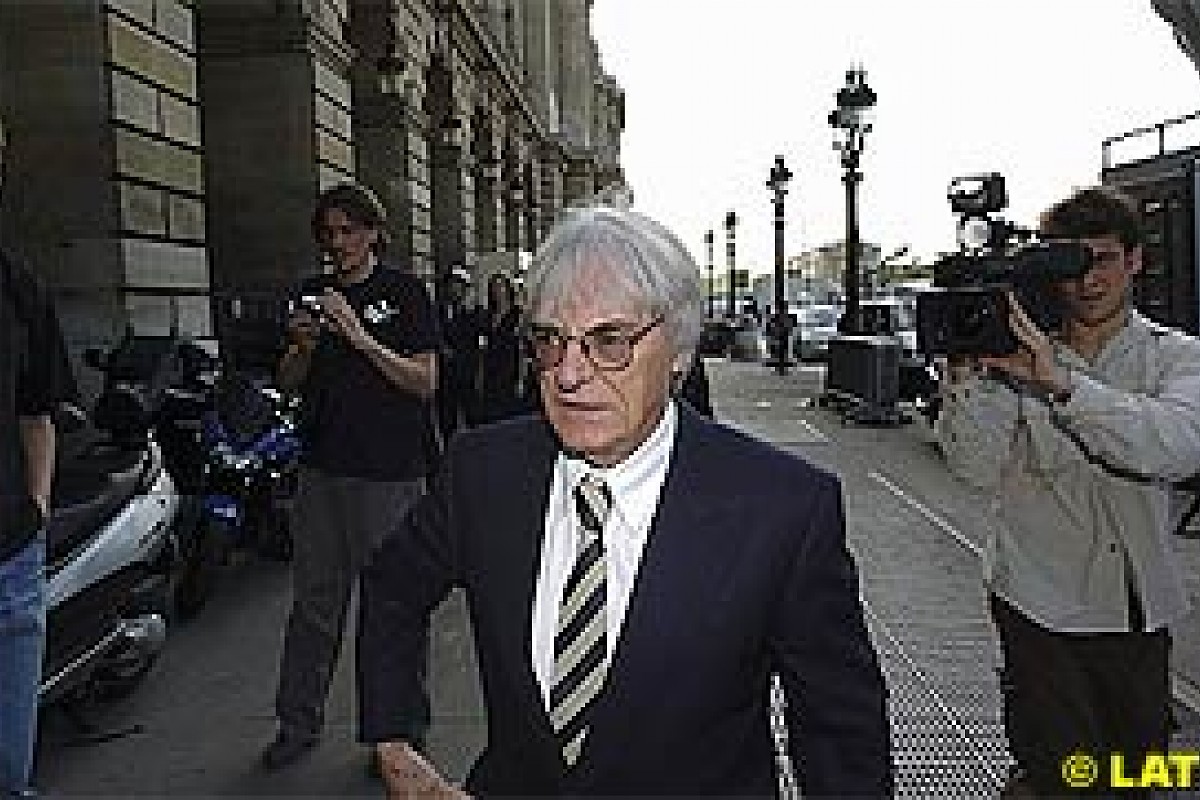 Simulation of the vertical load at racing speed is apparently no easy matter and may call for a degree of estimation or improvisation. And this is where Michelin has dropped the ball. Disastrously. Apparently some 3% of its share price was wiped off on the morning after Indy!
The next cause of twitchy sphincter syndrome for the men in blue is likely to be Monza, where cars run at maximum speed for extended periods and are repeatedly bounced across kerbs, which have been known to cut sidewalls. The teams will not need to be reminded that the Italian Grand Prix falls a few days before the extraordinary meeting of the WMSC, the one when any penalties will be discussed.
And back to the teams. They were understandably upset at being found guilty of anything and, having cancelled their planned press conference, put out a joint statement saying as much and revealing their intention to appeal. To the teams, 'strong mitigating circumstances' were actually a complete answer to the first charge. As for failing to use the pitlane, they point out that this was not part of the charges brought against them, was never suggested by the FIA at Indianapolis, and would not have given the fans a decent race.
Without any stiff penalties, though, the need for any cataclysmic press announcement was averted. For the moment. September 14th is 11 weeks away and a lot can happen in that time.
You can't help thinking ,though, that it's quite handy for Max to have a couple of charges hanging over the heads of the major manufacturer teams in the run-up to the October FIA presidential elections. Mind your Ps and Qs, boys. Just a happy coincidence, I'm sure...