A couple of weeks have passed since the Maranello meeting of Formula One team bosses, and yet so far we have learned relatively little of what they plan to do with the organisation founded on that day.
We still don't know exactly what their new body plans to call itself. As announced on July 29, it was Formula One Teams' Association, a name that inevitably evokes that of the gone-but-not-forgotten Formula One Constructors' Association.
Those with long memories will recall that for several years it was known as F1CA, until someone pointed out that 'fica' meant something rather colourful in Italian. That's when it became FOCA, as in Formula One.
So is the new organisation F1TA, or FOTA? The problem with FOTA is of course that, as far as our sport is concerned, it was long ago claimed by the Formula Three Association. However, a quick look at an acronym website (yes, they do exist) reveals that there are not too many alternative uses of those particular letters. Firmware Over the Air is pretty harmless, as is Florida Occupational Therapy Association. Alas, FOTA is also apparently used as shorthand for Flat On Their Ass, which is a little unfortunate.
There are many more possibilities with F1TA, or to be more accurate, FITA (anyone else spot the anagram of FIAT?). Among the 44 options listed by the same website is the governing body for the sport of archery, as well as more mundane uses such as Future Income Tax Asset and the Fish Industry Trade Association. Perhaps most interesting of all in the present context is From Isolation to Action, which is actually related to the Catholic church's investigation of past sex abuse by priests. But as a handy phrase in its own right, it somehow sums up Ferrari's role in all of this.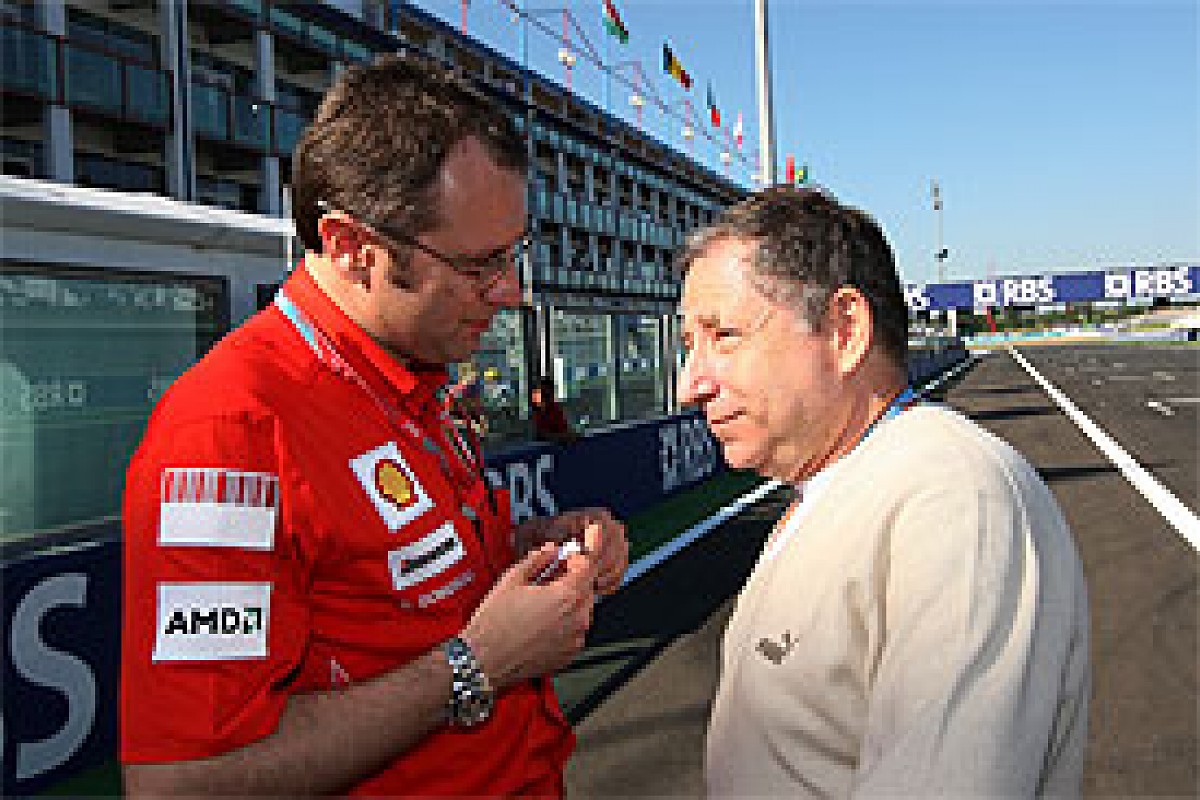 Stefano Domenicali and Jean Todt © XPB
For years Ferrari have sung their own song, often supported only by those teams committed to using their customer engines. But Luca di Montezemolo has been instrumental in setting up FOTA (let's just stick to that for the time being), and he will be its chairman for its first year, a role that will seemingly be rotated.
It would easy to be cynical and suggest that if Ferrari are so keen to make this happen, then there must be an ulterior motive. But it could be that in this post-Jean Todt era there is a genuine feeling at Maranello that now is as good a time as any to work with, rather than against, the other teams for the overall health of the business of F1. Di Montezemolo, who these days has more time to devote to F1 matters, may simply have a clearer view of the big picture than micro-manager Todt ever had.
It's interesting, too, that Bernie Ecclestone has been so closely involved in FOTA's birth. Indeed, there's a mischievous suggestion that when he met di Montezemolo in a social context a few weeks ago, he did such a good job of planting the seed in Luca's head that the Ferrari president came away convinced that it was all his own idea.
Clearly, Bernie has taken a keen interest in shaping FOTA. He was at the Maranello meeting, but was apparently asked by di Montezemolo to step outside at one stage so that the team bosses called talk amongst themselves. There was a story doing the rounds in Hungary that he was not too impressed by that, and immediately took his private jet back to the UK, leaving Red Bull's Christian Horner and Williams CEO Adam Parr - who flew out with him - to find their own way home. The less colourful version is that everyone knew Bernie had to leave early, and the other guys had already arranged to go back with Ron Dennis.
It seems clear that Bernie wants FOTA to work, albeit on his terms.
"The problem is that all the teams think differently," he told me in Hungary. "They're all out to win. Some have got unlimited budgets if you like, some have got limited budgets. They've got different ambitions. It's not easy. What I want them to do is to write the technical regulations to drastically reduce the cost, or the necessity to spend money to be competitive."
FOTA is a direct response to the challenge set down by Max Mosley in the letter he issued to the teams on the eve of the British GP. In essence he demanded that the teams come up with concrete proposals for new rules for 2011 and beyond, with a 50% reduction in costs and ultimately a 50% reduction in fuel consumption as his key aims. Unless the teams presented proposals by October 3, the FIA would make up its own mind.
It's always been difficult to judge exactly what is going on when Mosley tosses out a little hand grenade like that, especially as it came at a time when Max and Bernie were clearly not seeing eye-to-eye. It may be that a clear and unified response from the teams was the last thing he really expected. Conspiracy theorists might suggest that he was fully aware of which way the wind was blowing, and it somehow suits his purposes to have the teams working together with Ferrari in charge. The letter certainly got things moving.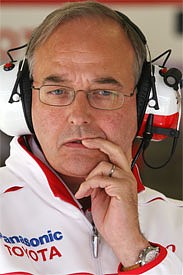 John Howett © XPB
Toyota F1 president John Howett explains: "Fundamentally following the letter that was issued by the FIA on the future regulation changes, a lot of people got together to say we need to decide how to respond. From that, it was said that we should really try to act together.
"One of the problems we face sometimes, is that in the past there has been a necessity for a unanimous position on certain issues, particularly short-term issues, so I think it was decided that we should come together and agree a process, a methodology for handling the response on regulation changes. Then it went one level higher, which is that we should actually establish an organisation that is formally recognised and has a strong and influential voice within the sport in which it's investing. Everybody unanimously agreed that.
"I think this will be a formalised constitution and an agreed structure, and I think the intention is to establish it as a recognised and accepted body, not just a meeting of team principals. It represents the voice of the competitors and the teams and it has a recognised position versus the commercial rights holder and the FIA."
Ron Dennis agrees that it's only natural that the teams should want to formalise their opinions and ensure that their voice is heard.
"Whenever entities get put together - in this instance the teams association - there is an inevitable belief that this has its roots in some hostile action," says the McLaren boss. "And it's not. The teams have a vested interest in F1. They are the true stakeholders, they are the people who have the biggest investment in F1, and therefore it's understandable that the teams feel they are at last participating in the processes, and they are obviously going to be given a better hearing if they have unified voice.
"In the past, virtually every decision taken by the teams had to be unanimously agreed, which really made decision-making very difficult. Now that isn't the case. There's always the possibility that one team who are carrying one bit of dominant technology can be voted out.
"We've tried to handle that with the procedures that were broadly discussed in Maranello, but which will ultimately be part of a more detailed series of documents. But I stress that this is something that is designed to have a positive effect on everybody that is involved in F1, it is not meant to be a controversial organisation, far from it."
Honda's Nick Fry was not at the Maranello meeting, which was attended instead by team principal Ross Brawn, who brings both an insider's understanding of how Ferrari works (and di Montezemolo thinks), as well as a valuable technical insight. But Fry will be at future meetings, and he too sees it as a major step forward.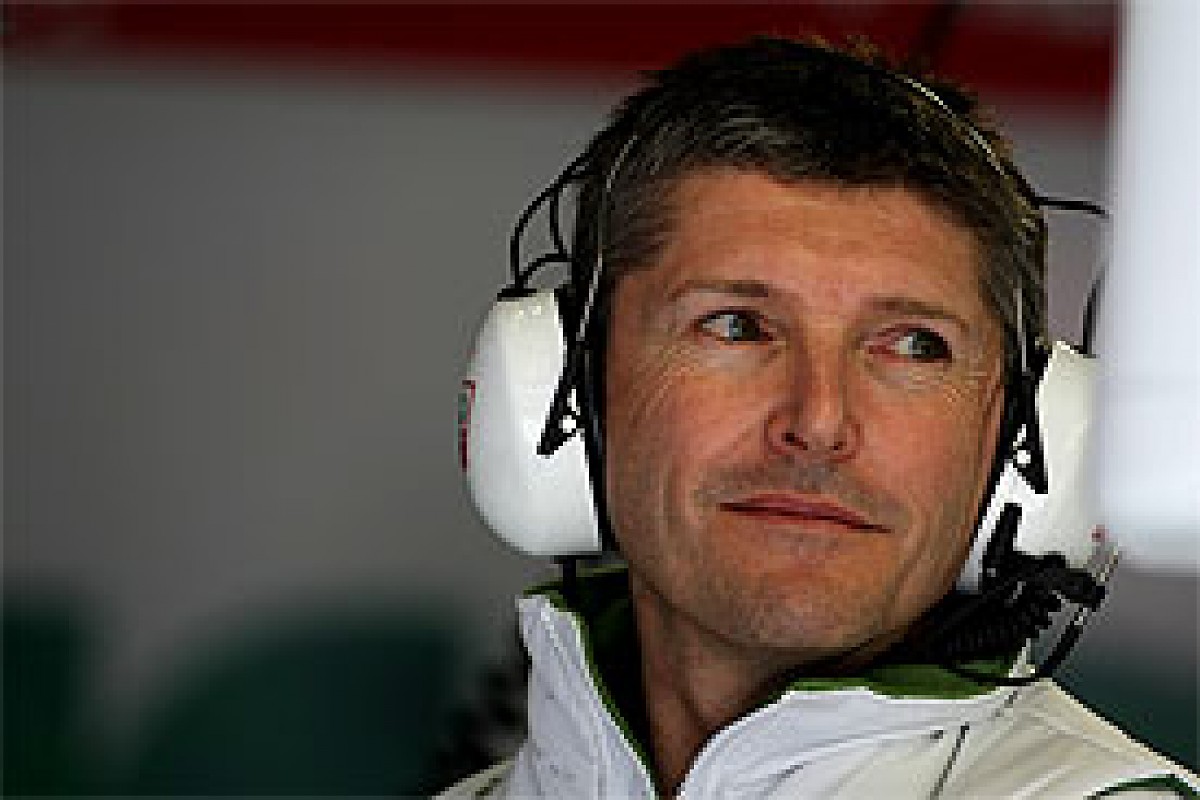 Nick Fry © XPB
"I think it has the potential to be very positive indeed," he agrees. "There are elements which are the business of the teams, just as there are elements which are the business of the FIA and FOM. Frequently, the teams have not established a clear position between all of them, which has probably meant that we are quite difficult to deal with. I think if the teams can get a consolidated position and a process to arrive at that which people will abide by.
"There's a tendency in F1 that people like processes when they get their own way. I think some people need to realise that life's not always like that, and you need to come to some level of compromise. I think if we can do that, and if people can stick to it and act in a businesslike way, then it's got huge potential to improve the sport and encourage the three parties - the teams, the commercial rights holder, and the regulator - to operate much more effectively than they have in the past."
Fry sees a wide-ranging future that goes beyond issues such as cost reduction: "I think the headline meeting if you like, the one that the team principals participate in, should discuss issues of that level. That is the decision-making body. But I have no doubt that there will be subgroups in technical areas, in sporting areas, and in commercial areas. I think it goes a lot beyond simple cost reduction, which can't be looked at in isolation. You've got to look at your cost base in relation to the revenue stream, and in relation to any other factors."
As regards the short term goal of having the 2011 proposals ready by October 3, Fry says that FOTA may need more time than the three months that the Mosley letter specified: "One would hope that if we're making decent progress and the FIA can see that that's happening, then maybe that is a matter for discussion. What we need to do is a proper job, and it's right that the FIA want to see good progress, but I don't think anything definitely needs to be done in three months."
The fact that everyone was willing to travel to Maranello at di Montezemolo's invitation says a lot about how the others regard the role of Ferrari - a rendezvous in the UK would have involved a lot less travelling. But everyone else knows that Ferrari needs to be onside. To borrow a phrase from Lyndon B Johnson, it's better to have them inside the tent pissing out, than outside pissing in.
It's obvious that without Ferrari, FOTA would have very little relevance.
"Ferrari are absolutely key," says Fry. "They are one of the traditional F1 teams, with a massive brand image inside and outside of F1. In the past, Mr Ferrari himself was instrumental in pulling the teams together and acting as catalyst, and we were very pleased that the first meeting was at Maranello, and that Luca agreed to chair and have that position for the next year. It is much more than just a symbolic statement. I think it actually will help us reach suitable solutions."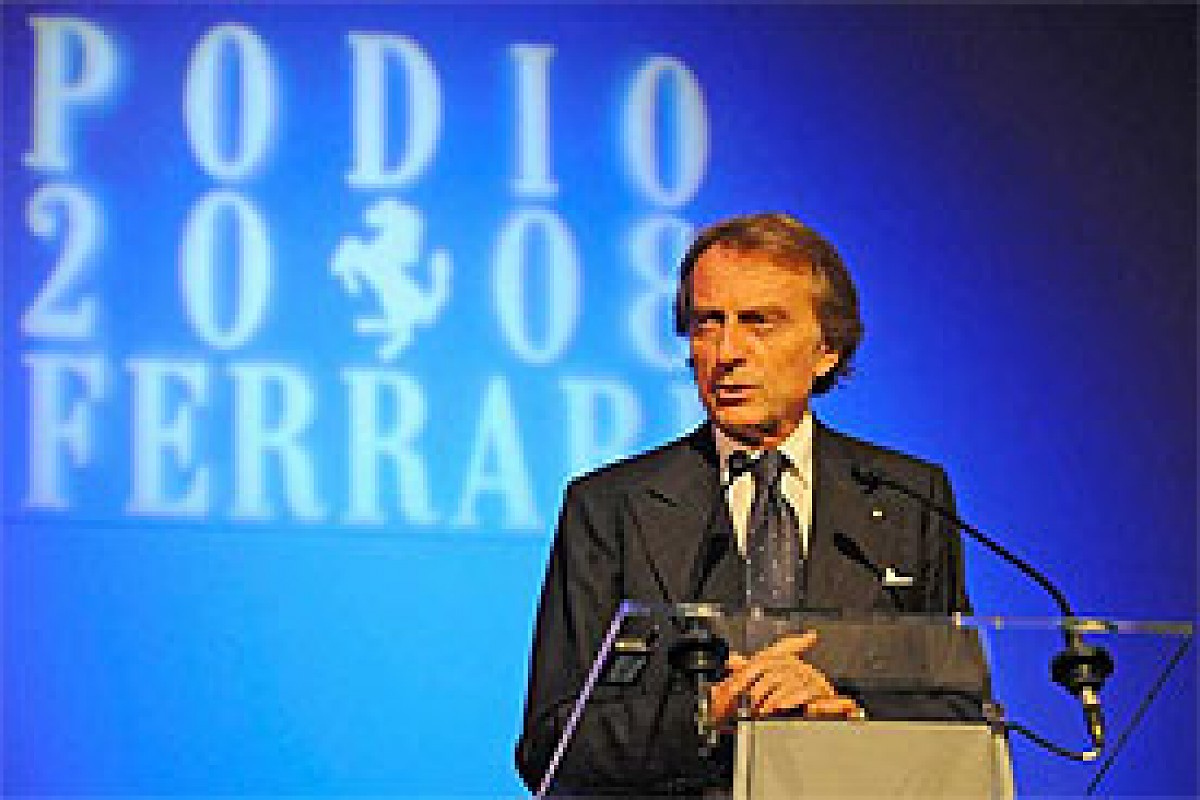 Teams president Luca di Montezemolo © Ferrari
"I think firstly you have to say that everybody had reached that conclusion," says John Howett. "Ferrari are extremely important to F1. Part of the reason (for the meeting) was to understand whether Ferrari could accept that sort of direction. Because if they didn't, clearly, it wouldn't fly. Yes, they certainly then assumed a position of leadership. And because of their importance to the sport, that I think everybody recognises, they also, I feel, have a duty from their perspective to come in at the highest level.
"The point is that it needs to be an organisation which has credibility and influence. Clearly when you look at Luca, he is the chairman of the confederation of Italian industry, he is somebody who has expertise in representing an organisation of a country to other countries. So he's an ideal first choice, for probably a very difficult first year."
As noted earlier, Ecclestone insists that the main role of FOTA will be to formulate regulations that address the cost issue, although he does concede that, "when everybody's together they can talk about anything."
It will be interesting to see to what extent the wider commercial issues really do come under the remit of FOTA, but the feeling is that it will be more of a long-term concern.
"It's also intended to find a future direction for F1," says Howett. "Because there is an intent that the sport should still be growing. We feel more could be done for everybody's benefit on the commercial aspects, but I think it is more a question of looking beyond the current period, which is 2012. Because we have existing contracts, I'm not sure how much focus will be placed on the short-term issue of the existing Concorde."
So let's wait and see how it all pans out. If, as Dennis says, the new arrangement is positive for everyone involved in the sport - one assumes he's including fans in that assessment - then perhaps we will have some welcome stability and a sensible approach to the future rules.
There is one little question that the FOTA announcement begs, however, and that is whatever happened to FOCA? One team insider who was around back then recalls that from one day to the next the letter headings changed to FOA/FOM, with the teams noticeable by their sudden absence from the new organisation's name. So what did happen? Only one man can answer that, and his response doesn't bode well for a happy future for FOTA.
"In the end it didn't work," says Bernie Ecclestone. "In the old days it was, 'Be reasonable - do it my way.' But the problem was it became democratic. Everybody wanted to say what they wanted to say and do what they wanted to do."