Following the heady environment of Monaco, the circus has packed up its gear and moved over the Montreal for the Canadian Grand Prix - which appears to be the diametric opposite type of circuit, with its long straights pushing teams to their lowest drag and downforce settings of the year.
Big stops from high speed push brakes to the limit, usually resulting in problems for a number of drivers by the end of the race. Overtaking is not only possible but likely.
On the other hand, there are some similarities to Monaco too: the circuit is effectively a semi-permanent street circuit, so walls are close to the track - the safety car is expected to make several appearances. Plus, the surface is little used and usually remains quite green through the weekend.
This time out, the FIA has introduced a rule change for bridge wings that cross the nose - effective immediately, if they are not attached to the nose cone, they must be fitted with a supporting stay that ensures it does not flex.
The low-drag Canadian circuit is arguably the place where this has the most impact, so this is a logical step. Teams affected are McLaren, Toyota, Williams, Red Bull and Toro Rosso; Renault's bridge wing already features a stay.
Flashback
In 2007 McLaren secured the front row, Lewis Hamilton leading Fernando Alonso by four tenths, whilst Nick Heidfeld put in a strong lap to take third for BMW Sauber, ahead of the Ferrari duo.
Mark Webber pulled his Red Bull up to sixth, leading Nico Rosberg's Williams and the other BMW Sauber of Robert Kubica. Giancarlo Fisichella and Jarno Trulli rounded out the top ten for Renault and Toyota, whilst Heikki Kovalainen was demoted to the back with an engine change penalty.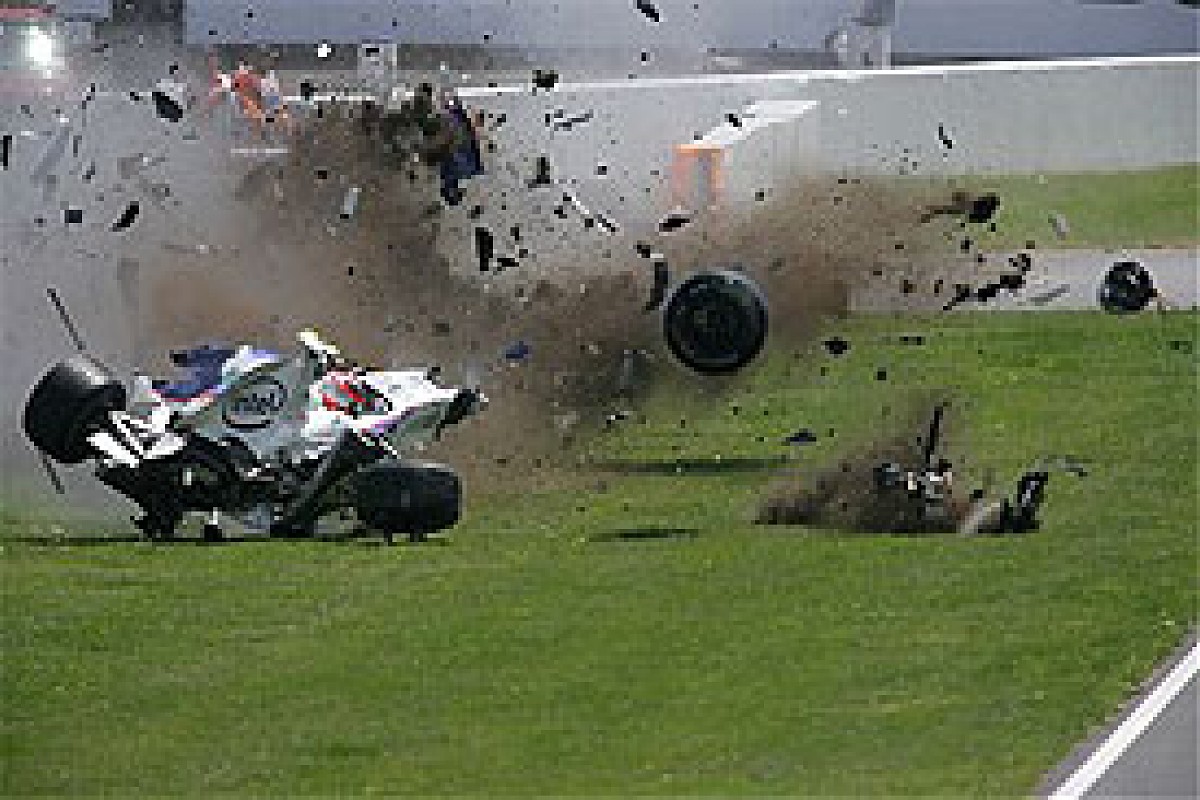 Robert Kubica crashes spectacularly in the hairpin © LAT
At the start of the race, Hamilton made a less than perfect getaway, opening the door to challenges from Heidfeld down the inside and Alonso on the outside: the Spaniard out-braked himself and ended up slotting in to third ahead of Felipe Massa. Rosberg took advantage of Raikkonen braking too late to claim fifth. Jenson Button's Honda remained on the grid with a gear selection problem.
As the early race unfolded and Hamilton worked up a lead, Webber attacked Kubica into turn one, executing the pass but travelling too fast, he arrived at turn two backwards.
Scott Speed attempted a move on the inside of Alex Wurz at turn eight a few laps later but came from too far back, with the resulting contact breaking his suspension. Alonso struggled to match the pace of his team-mate, conceding a place to Massa after an error on lap 19 put him on the grass again.
Heidfeld pitted first from the front runners on lap 20, with Hamilton coming in two laps later. Then Adrian Sutil hit the wall at turn four, prompting a safety car period. Alonso and Rosberg were both in need of fuel, which not only ceded the lead back to Hamilton, but gave them each drive 10 second stop-go penalties.
Worse was to come for Massa and Fisichella, however; they left the pits whilst the exit light was red, earning black flags for the privilege.
Shortly after the race resumed on lap 27, Kubica clipped Trulli's Toyota and spun out, going airborne over the grass and hitting the inside wall before rolling end finishing in the turn ten runoff area - he emerged unscathed as the safety car returned to the track.
The chaos meant that when Alonso and Rosberg stopped for their penalties, Anthony Davidson was running third for Super Aguri, only for him to hit a beaver on the following lap and slide in to the pitlane - appropriate as his front wing was now damaged!
Not only did he lose a minute there to his surprised crew, but he had to stop again a couple of laps later to complete the work...
Takuma Sato in the other Super Aguri was also working hard, rising to sixth in due course after passing the struggling Ferrari of Raikkonen.
Hamilton and Heidfeld continued their comfortable lead of the race, stopping again on laps 47 and 48, again timed to perfection as another safety car period was required to clean up after Christijan Albers made a mess at turn eight, leaving bits of bodywork across the track.
Sato, having just stopped to take on the unfavoured super-soft tyres took advantage of the chance to change back to soft!
Once more the race got under way, only for Tonio Liuzzi to hit the wall of champions at the final chicane during the restart, bringing the safety car back on track. During this period, Trulli made a stop, then crashed out at turn two.
The collection of strategies wrecked by the safety car periods allowed Wurz to climb from 20th on the grid up to third - a position he retained despite running long on the super-soft tyres.
More impressive, however, was Sato, who not only hunted down Ralf Schumacher, but proceeded to close down and pass Alonso for sixth place and was looking all too likely to close and re-pass Raikkonen, had there been just a handful more distance to run.

Pos  Driver        Team                    Time
 1.  Hamilton      McLaren-Mercedes  (B)   1h44:11.292
 2.  Heidfeld      BMW Sauber        (B)   +     4.343
 3.  Wurz          Williams-Toyota   (B)   +     5.325
 4.  Kovalainen    Renault           (B)   +     6.729
 5.  Raikkonen     Ferrari           (B)   +    13.007
 6.  Sato          Super Aguri-Honda (B)   +    16.698
 7.  Alonso        McLaren-Mercedes  (B)   +    21.936
 8.  R.Schumacher  Toyota            (B)   +    22.888

Fastest race lap: Alonso, 1:16.367

Qualifying best: Hamilton, Q2, 1:15.468

Weather
With temperatures expected to reach the high 20s, this should be warm race, though far from the hottest run this year. Whilst there is some chance of showers on Friday, teams will be more concerned about the potential for thunderstorms through the rest of the weekend.
The wind should be a moderate 10 mph and largely consistent; whilst there are likely to be gusts preceding any storm action, drivers will be more concerned about the rain that follows!
Strategy
Like last year (and Monaco this year), the soft and super-soft tyres will be used, as the low downforce settings and slippery track surface place a premium on mechanical grip.
Good tyre management is always a requirement, but it will be tricky this weekend as no team has had extensive running with the softer of the compounds.
This is almost always a two-stop race for the frontrunners: running heavy is usually rough on the tyres, though the long opening stint can be good for making up places, particularly if the safety car makes an appearance or two.
A three-stop race might be possible for a very aggressive driver, but it won't pay off unless he is expecting to be stuck in traffic with slower cars if he was taking a two-stop approach, and is almost certain to prove disastrous in the event of a safety car period.
Conclusions
Ferrari was clearly off its usual pace in Canada last year, whilst McLaren looked good all weekend - so it would be sensible to believe the that Woking outfit might have a slight edge here.
Unlike last season, its performance in slow corners (Monaco notwithstanding) is not ideal, so it should be very close between the two outfits.
If there is going to be a break in the McLaren/Ferrari dominance this year, then this is one of the more likely weekends for it to happen: BMW Sauber was very strong a year ago and should be again; it should be considered a very real threat to the front row, and an outside contender for the race win.
Behind the usual suspects, it should be quite interesting. Fisichella is a demon here, but unlikely to make much of an impression with his Force India car.
Trulli and Webber normally qualify very well, but keeping those places is going to be tough. And Rubens Barrichello has really shone on occasion. Despite all that, Rosberg and Alonso should be favourites for the remaining points paying places.
A lap of Montreal with Alex Wurz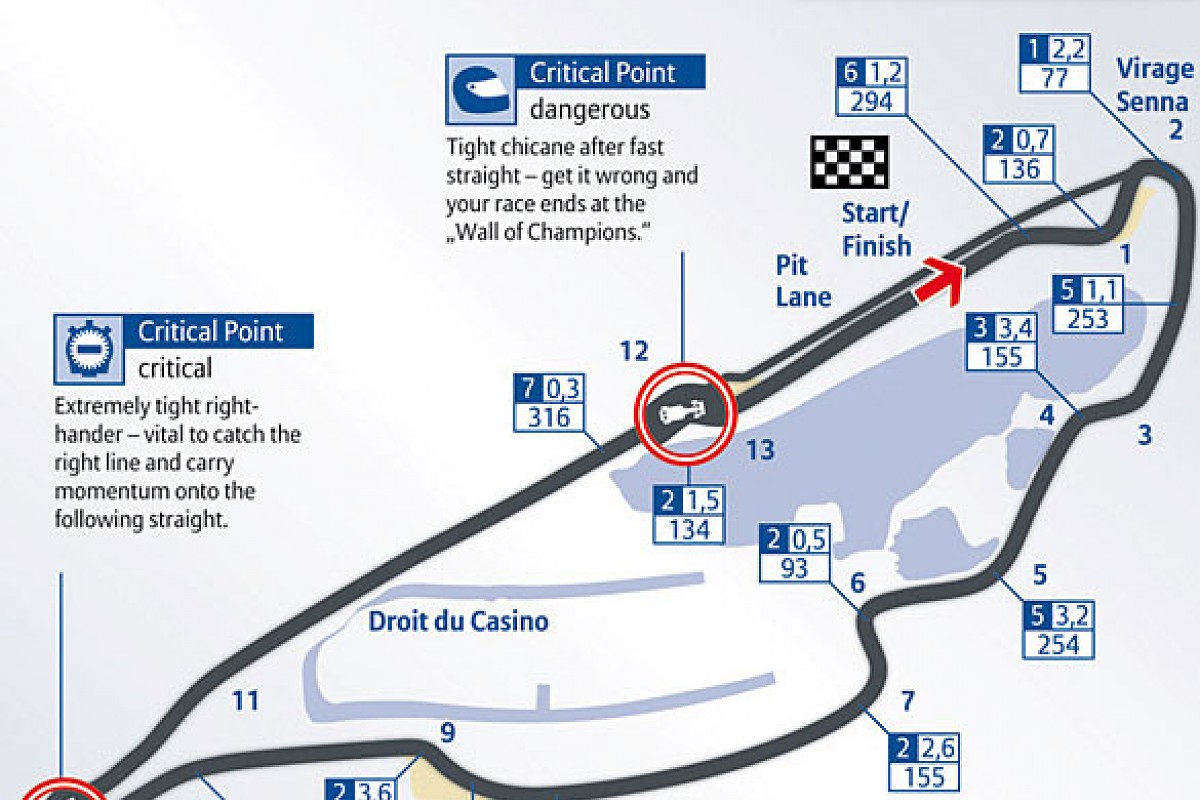 "Montreal is a nice Grand Prix. It feels quite similar to Australia in that everyone likes going there and there is a great city nearby that offers good restaurants and a vibrant atmosphere. I made my F1 debut at this race in 1997, so I associate it with the moment when it all came together for me and I like going back to Canada as a result.
"Coming straight after Monaco, the cars feel strange to drive in low-downforce trim. They are always sliding around and you have to get your head around the fact that you rarely find a good balance. Tyre graining is also a big issue.
"You arrive at Turn 1 in sixth gear and it's one of those corners that invites you to brake too late. You want to use the left-hand kerb as much as possible and if you brake too late, the car becomes unstable and the kerb feels much worse than it actually is. This corner leads straight into a first-gear right-hander, which is very slippery early on in the weekend but improves as more rubber goes down.
"Turns 3 and 4 make up another chicane and as the track improves you can jump the chicanes and be very aggressive. You run very close to the right-hand barrier at the exit, before positioning the car on the left in preparation for the flat-out right-hander.
"The next chicane is quite bumpy under braking, but you can still brake very late and use the kerb on the left. You have to be careful not to unsettle the car because you need to be flat through the right-hander, which is followed by a long straight. Then you go under a bridge and you're into another chicane, which has only one turn-in point. It's very easy to miss the entry point here and every year we see drivers getting it wrong and going straight on.
"Next comes the hairpin. It is second or third gear, depending on your gear ratios, and it's very important to have good traction at the exit because the longest straight on the lap follows. You're flat-out for 15 seconds, before stamping on the brakes for the final chicane. You try to brake later and later into here, but you have to be careful because things can go wrong very quickly. A small mistake and you'll be in the 'wall of champions' before you know it.
"The two best overtaking points on the lap are into the hairpin and the last chicane, but it's not so easy due to the marbles off-line, especially late in the race."
Team by team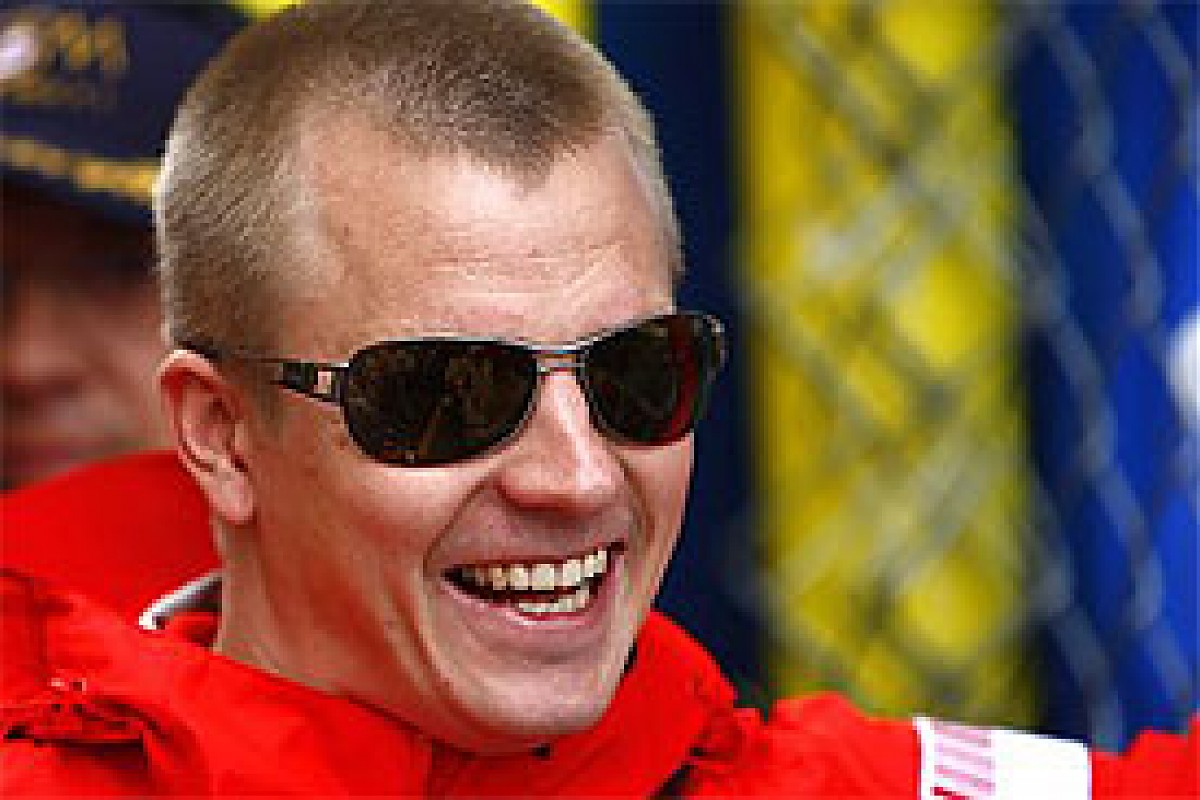 Kimi Raikkonen © LAT
Ferrari
Canada 2007: Discovering itself to be off the pace of McLaren, Ferrari went on to have a troubled weekend. Raikkonen damaged his car at the start and struggled to finish in fifth; Massa was in the race for a podium finish until he was disqualified for leaving the pits whilst under a red light.
Last outing, Monaco: It was a poor weekend by Ferrari's standards; Massa was only able to finish third - losing out to the BMW of Kubica on a drying track after looking very strong at the start.
Raikkonen simply had an off weekend; the World Champion suffered a penalty for fitting his tyres late whilst on the grid, then breaks wings on the barriers and, rather embarrassingly, Sutil's better-placed Force India.
After the disappointment of Monaco, the Ferrari outfit is looking for a return to form this weekend. It has an advantage in slow speed corners and a very slippery car, so will be expecting to fight for the race win.
1. Kimi Raikkonen: Despite winning the 2005 Canadian Grand Prix and always finishing in the points, this is probably not Raikkonen's best circuit, so even though he can never be discounted, out-pacing his team-mate could be more of a struggle than usual this weekend.
2. Felipe Massa: Having been disqualified in 2007 when running fourth, Massa has something to prove this weekend. Should he continue the form of the last three weeks, then he will be a serious threat for the race win.
Objectives: Win the race.
BMW Sauber
Canada 2007: It was a very mixed weekend for BMW Sauber; Heidfeld qualified third and finished second, whilst Kubica struggled with setup before qualifying badly, then suffering a huge accident in the race and was fortunate to escape unscathed.
Last outing, Monaco: Kubica qualified fifth then capitalised on the mistakes of his rivals to take second overall. Heidfeld never really recovered from the practice time lost to an engine failure, qualifying thirteenth then being hit by Alonso and being further delayed by damage and a puncture. He finished last.
Returning to the scene of one of the team's strongest outings in 2007, there is a lot of optimism for a repeat showing, with both drivers anticipating a closer gap to Ferrari and McLaren this weekend. Undoubtedly aiming for a car on the podium, the potential is clear for this to be a first win, and on merit, if the leading outfits are not perfect.
3. Nick Heidfeld: Although he scored a podium finish last year, Heidfeld is currently being consistently out-performed by his team-mate. Perfectly capable of having an outstanding weekend in his own right, he must be looking to change that balance before the season gets much older, or he is likely to be displaced by next season. If he gets his act together, then another podium is possible ...
4. Robert Kubica: Having struggled with balance in 2007 before a huge accident ended his race, Kubica is looking like a different man this year. Making few mistakes and regularly outperforming his team-mate, the Pole is making a solid name for himself.
Bringing home another podium should be on the cards this weekend, with a genuine shot at the race win if the leading outfits don't put together perfect races.
Objectives: At least one car on the podium.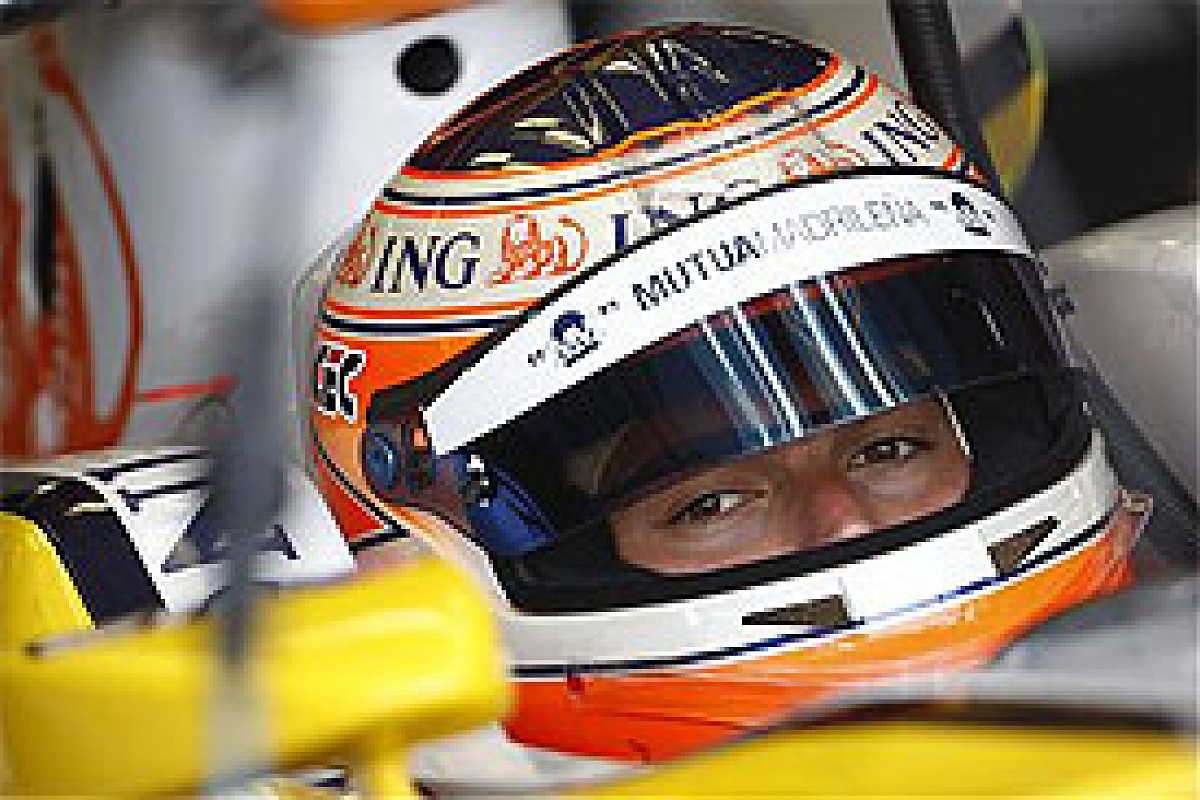 Nelsinho Piquet © LAT
Renault
Canada 2007: Kovalainen started the race at the back of the grid after an engine change and a forgettable qualifying session, compounded by crashes in both practice sessions, only to put in an impressive drive to finish a career best fourth.
Fisichella was disqualified for rejoining the track whilst a red light was shown at the end of the pitlane.
Last outing, Monaco: With a difficult season under way, every chance counts, so Renault must be ruing the missed opportunity of the last race weekend.
Alonso ran strongly before damaging tyres on the barriers then running into Heidfeld; he gambled on an early change to slick tyres, but it did not pay off and he finished outside the points. Piquet had another miserable weekend, crashing in practice, and again in the race.
With little to lose from an aggressive strategy, either driver might try a very long or very light short stint in order to get out of sequence with their competition and move up the ranks.
This is a place where cars tend to be more closely-matched than usual, so relatively little time needs to be made up from an innovative strategy to make it pay off.
5. Fernando Alonso: Having put together a scrappy show in 2007, even being passed by Sato in the Super Aguri, Alonso will be looking to make amends this year. He won is 2006, but generally seems to find trouble at this circuit and has only finished half his races there. A strong showing should be good for points ...
6. Nelson Piquet Jr: With the pressure mounting on Piquet to show why he is in his race seat, this is going to be a critical weekend for the rookie.
Expectations are high, which raises the chances he will be overdriving the car, which in turn can be heavily punished - there are more walls close to the circuit here, so be prepared for another early exit if he cannot rein in that instinct.
Objectives: Both cars in the points.
Williams
Canada 2007: Rosberg qualified well, but earned a stop-go penalty for refuelling when the pit was closed for a safety car period; attempts to fight back up the order were thwarted.
Wurz on the other hand struggled in qualifying, but made the super-soft tyres work and climbed up to claim an impressive third.
Last outing, Monaco: After showing impressive form through practice and qualifying, Rosberg proceeded to damage his wing on Alonso's Renault and Kovalainen's McLaren. He eventually finished the job properly by crashing into Swimming Pool barriers.
Kazuki Nakajima, in contrast, put in a drive that was remarkable only for being sensible - for which he was rewarded with a seventh place finish. Needless to say, the team was disappointed by what seemed like a missed opportunity.
Canada offers some chance to resolve that disappointment; the team usually has particularly strong races there, and in the past has recorded some great results. Whilst the car is not podium material, it should be capable of taking the race to everyone outside the three leading outfits.
7. Nico Rosberg: Poor luck compromised Rosberg's race last season, which he will be looking to remedy this time around. His current form is outstanding, and though his consistency over the race distance in Monaco was perhaps lacking, he should be able to put on a good show this weekend.
8. Kazuki Nakajima: With more points under his belt from the dependable drive in Monaco, Nakajima's confidence should be running higher, so perhaps he will run closer to his team-mate this weekend.
Objectives: Both cars in the points.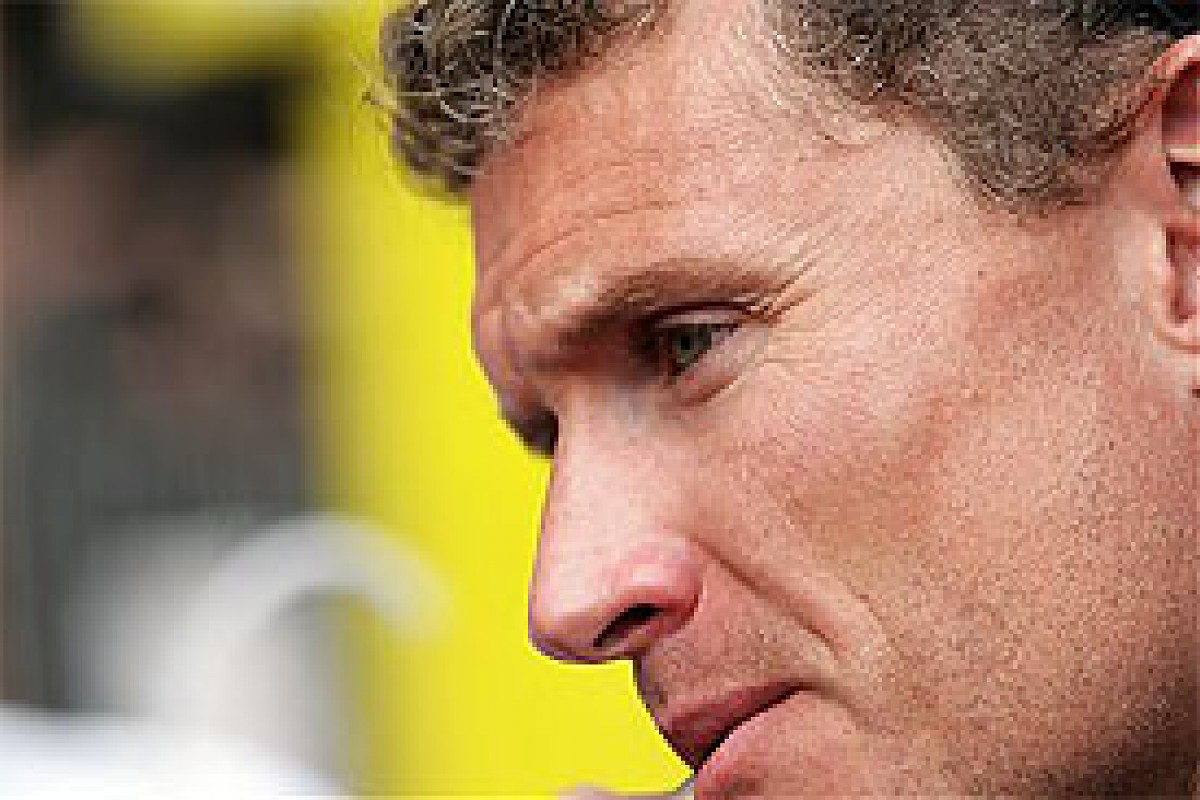 David Coulthard © LAT
Red Bull Racing
Canada 2007: Webber had his usual decent qualifying session before losing places as the race started. Despite running well, bad sequencing with the safety car pushes him back down the order and he finished ninth. Coulthard struggled with brake issues in qualifying, then retired when the gearbox broke on race day.
Last outing, Monaco: The team continued with its usual story of the year; Webber qualified nicely, then ran strongly to take a fourth place finish.
Coulthard suffered throttle and fuel pressure problems in the practices, crashed in qualifying, requiring a new gearbox that dropped him from tenth to 15th, then crashed out of the race.
It is hard to be sure how the team will do in Montreal; it has a car that is apparently capable of a fine turn of speed, probably offering both drivers a shot at Q3 on Saturday.
On race day, staying ahead of the pack is going to be a tough challenge, as will being on top of the strategic options that are likely to be presented by safety car periods. This is an opportunity for more points, but scoring them will not be easy.
9. David Coulthard: Looking at his long history at Canada, it is apparent that Coulthard either finishes in the points here, or does not finish. Considering his performances this year, a points finish would go some way to turning the season around for the beleaguered Scot, who will be finding himself short of a drive if things don't pick up.
10. Mark Webber: Despite some excellent qualifying performances, Webber has rarely had good luck in Montreal. His pace should be good again this weekend, with a top ten qualifying session expected as usual - but an absence of poor fortune will remain key to his chances of finishing in the points.
Objectives: Score points.
Toyota
Canada 2007: Friday practice saw two suspension failures in turn eight for Trulli, leading the team to run conservative settings for the rest of the weekend. Despite that, Trulli qualified in the top ten.
On race day, Trulli was involved in the huge Kubica accident and didn't seem to quite recover his composure: having pitted for repairs, he spun whilst defending his line and ultimately crashed in the pitlane exit. Schumacher had a less involved day, finishing eighth.
Last outing, Monaco: It was a long and miserable weekend for Toyota, which struggled with balance throughout. Timo Glock beat Trulli on race day despite three spins, but as he only finished 12th, it still wasn't much to write home about.
With the season failing to come together so far, Toyota finds itself midfield in the constructors' championship and facing a long struggle to move up the order.
Indeed, it is struggling to contain Renault, which also has nine points. How it approaches this weekend will be a big indicator of the lengths it is prepared to go to in order get back on form this year.
11. Jarno Trulli: Following another tough outing in Monaco, it is very apparent that Trulli is hoping there will be no rain to spoil his fun this weekend. A return to form is very likely, though the competition for points will undoubtedly be tough.
12. Timo Glock: Having scored two points from his debut in Canada in 2004, Glock is looking forward to the opportunity to repeat the performance this weekend. Getting up the grid in qualifying is only half the problem, though - he then has to maintain those positions for the whole race distance.
Objectives: Score points.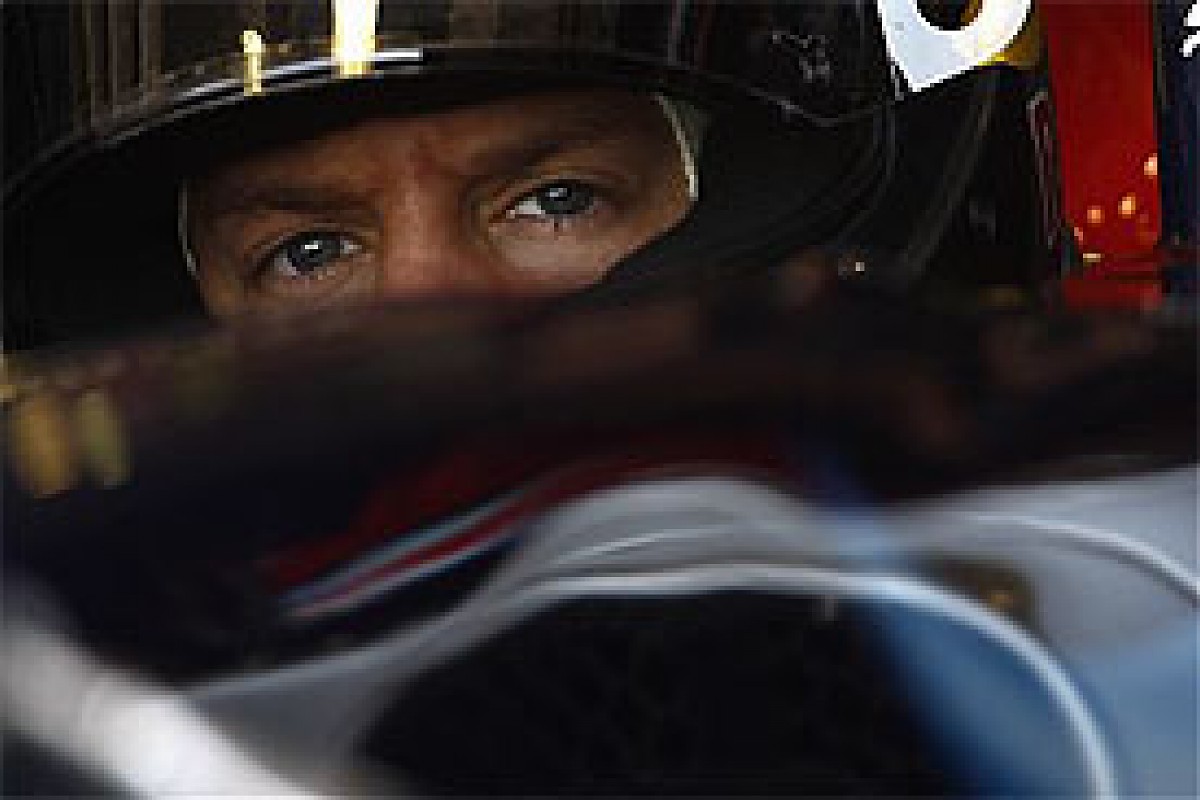 Sebastian Vettel © LAT
Toro Rosso
Canada 2007: The team struggled a bit in practice, but got both cars in the Q2 for the first time. Unfortunately, they then both crashed on race day.
Last outing, Monaco: Arriving with a brand new STR3, both drivers took some time getting used to the way it handled and worked hard establishing how it should best be set up. In the event, Bourdais crashed early, but Vettel put on a fine show to claim an impressive fifth.
Since the team has now put a full weekend of experience into its new chassis, it should be less trying when it is working to establish a good balance in Canada.
14. Sebastian Bourdais: The street circuit-like nature of the Montreal track should appeal to Bourdais' style, whilst the small performance differences between cars ought to let him make the most of his determined driving style. Should there be no strategic mistakes, this should be a good opportunity to do well.
15. Sebastian Vettel: After the solid race in Monaco, confidence must be running high with Vettel. If he can dial in the STR3 effectively, then his raw pace could make for an interesting qualifying session. Another points finish might even be on the cards!
Objectives: Score points.
Honda
Canada 2007: Barrichello looked like he had decent pace in practice, but bad luck on the safety car sequencing dropped him to 12th. Button struggled to get a good balance all weekend, then suffered a gear selection failure on the grid and was unable to start.
Last outing, Monaco: Despite looking half-decent in practice - Button in particularly shining in the wet - the drivers were dismayed to come across Coulthard's wreckage at the end of Q2 and advance no further.
Button had a run-in with Heidfeld on the first lap, then was collected by Kovalainen later, struggling to an 11th place finish. Barrichello on the other hand drove a barnstormer to bring home sixth place.
With less testing under its belt than it wanted, Honda is arriving in Montreal on something of a back foot, facing the prospect of working more during the Friday practice to ensure it can find the right baseline setup for the track.
16. Jenson Button: Having finished only three of his eight Canadian Grand Prix, it is apparent that Button is not lucky at this circuit; getting the most out of the car will be important, but getting up to the points is going to be a tough challenge.
17. Rubens Barrichello: Typically a strong runner in Canada, Barrichello often finishes on the podium - he has five from his nine finishes, including a second place with Jordan in 1995.
This car is far better than the one used a year ago, so another strong weekend is possible, and Barrichello will be looking to extend his points finishing streak even if a podium finish is too much to ask!
Objectives: Fight in the midfield.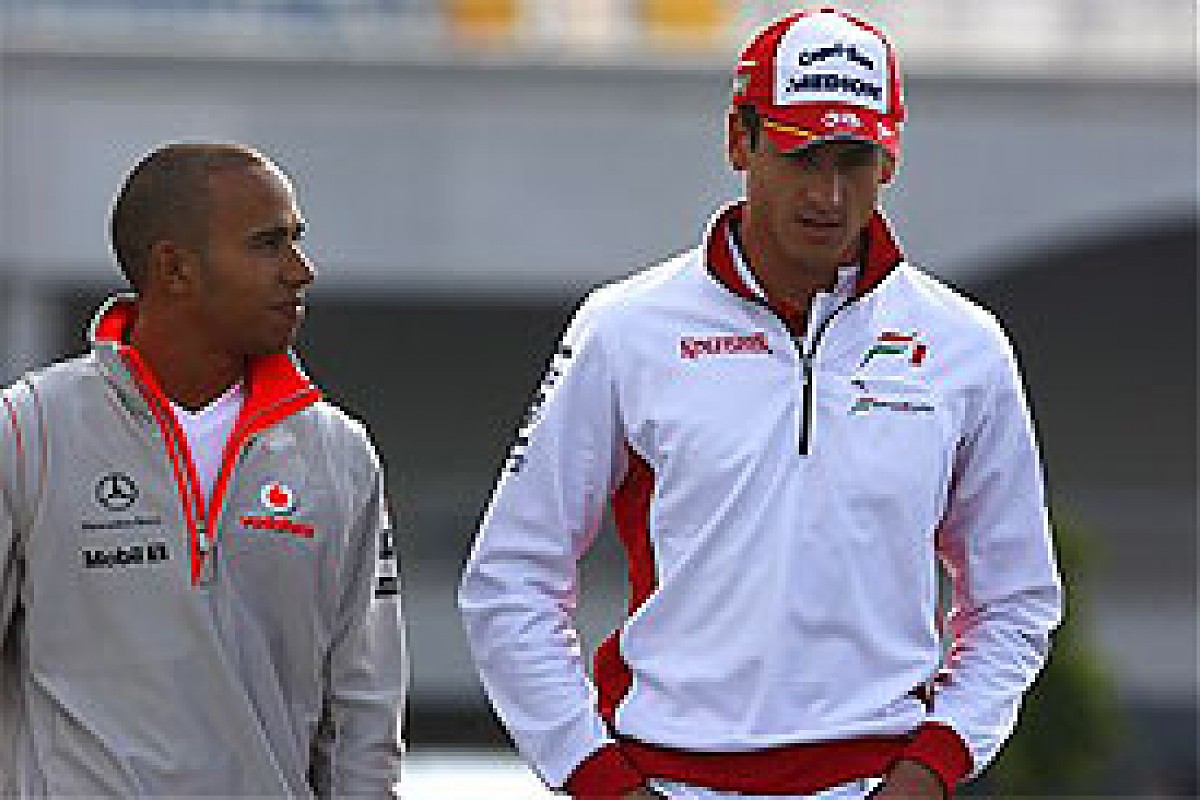 Lewis Hamilton and Adrian Sutil © LAT
Force India
Canada 2007: Despite being within two seconds of the pace, the team was most certainly the slowest; Sutil crashed out on lap four whilst Albers ran alone and eventually retired after an issue with his front wing gave him several trips off the track.
Last outing, Monaco: Both drivers looked decent in practice, but when it mattered, they qualified on the back row again. Fisichella's race was ruined by gearbox problems, whilst Sutil put on the show of the weekend, looking set for a fourth place until taken out from behind by Raikkonen.
Having genuinely threatened to score a fourth in Monaco, the team is optimistic about its chances this weekend. It seems unlikely that it will be quick enough at the moment, but if it starts to rain, Force India might well be able to capitalise!
20. Adrian Sutil: After his stunning drive in Monaco, Sutil's motivation should be high for the weekend ahead, though it is unlikely his car will offer a sufficient platform to do more than harry the backmarkers.
Nevertheless, many eyes will be on him this weekend, so others will be watching to see how he handles the additional pressure, as it should be a good indicator of how he will respond if he is hired by another outfit ...
21. Giancarlo Fisichella: Having been disqualified for leaving the pits whilst the red light was on last year, and seen his team-mate threaten a points finish in Monaco, Fisichella has something to prove. He has four podiums from his eight finishes in Canada and usually goes very well here, and can be expected to take the fight to the midfield teams.
Objectives: Fight in the midfield.
McLaren Mercedes
Canada 2007: With the dominant package in qualifying and race trim, the team finished the weekend delighted by Hamilton's first win, but ruing the lost opportunity with Alonso, who had a scrappy race compromised even further by a stop-go for being forced to pit for fuel whilst the pits were closed for a safety car.
Last outing, Monaco: Despite looking very strong in practice, the team was concerned by a Ferrari front row after qualifying. In the event, Hamilton had to change strategy after a puncture early in the race, but it put him into a good sequence for the rain and safety car periods, which he capitalised on to win the race.
Kovalainen suffered yet another bout of bad luck, starting from the pitlane due to a clutch problem, ultimately salvaging eighth.
Following its high in Monaco, the team is looking for a repeat performance this weekend, though achieving it will be challenging. Both drivers have demonstrated good form here in the past and each is capable of winning.
22. Lewis Hamilton: Returning to the scene of his first win, coming off a win in Monaco, there is no doubt that Hamilton is favourite for this weekend - even if that is by a small margin over his team-mate and the Ferrari duo.
23. Heikki Kovalainen: After a tough Saturday last year, Kovalainen made his way up to fourth place on race day. Poor fortune has prevented him from taking the challenge to his team-mate over the last couple of races, but there is every reason to believe that he will do so this weekend, and is not only capable, but quite likely to score his first win this weekend.
Objectives: Win the race.