Some of you, I gather, like to hear about the sillier, more light-hearted moments of life on the road covering Formula One. Others just want to know about the racing. I can sympathise with both so, here at least, I'll try to steer a middle course.
Long family summer sojourn over and with the motorhome deposited at Monza, I got back to Blighty for four days in early September and started the task of replacing everything I was short of courtesy of the Hungarian tea leaf who complicated life so much in early August.
My mobile phone situation was not straightforward. Back in the early noughties, Orange was sponsoring Arrows and did a great deal for journalists whereby they provided us with a small, neat tri-band handset and picked up the tab for our calls for a couple of years.
For freelancers paying their own bills, it was manna. You could keep in touch with the family from Timbuktu and make as many business calls as you wanted without being five grand lighter at year's end. It was, quite simply, the best 'freebie' we parasites had managed to pilfer in the past 20 years, by a factor of at least 50.
But, by 2003, Orange had gone. Sadly, this coincided with a night out we had with Jonathan Palmer in Malaysia. A new Motorola didn't properly fit my belt holder which, on this particular night, gave up the ghost.
I put the phone on the table next to JP and, just before we left, went to the loo. At one point Palmer had objected quite strongly to the 'music' volume and, I reckon, the affronted waiter decided to half-inch 'his' mobile and get even.
An Arrows passes Orange signage in the 2002 Spanish Grand Prix © LAT
I arrived home after the long flight from Malaysia just as my wife went into hospital - mobiles prohibited - to have our second child. It was Thursday before I missed the mobile and phoned Orange to stop it.
Had there been any calls since Saturday night? There had. Eight hundred and thirty-two pounds and seventeen pence worth, to be precise.
The bill proved that whoever took it had been on it almost constantly - to Australia, China, Japan, etc, etc. The speaking clock, probably, and whoever it was did not seem to require sleep.
I was confident that Orange would write it off as it obviously wasn't me and I had flight tickets to prove it. Wrong. And without the safety net of F1 PR people, I wasted two days talking to wombats in call centres. You could never speak to the same wombat twice, wombats only had christian names and were 10 times more effective than butter or salt for blood pressure elevation...
Enter Vodafone, with another journalist deal. Nothing like as spectacular as the Orange one, granted, but they must have done their homework.
You only have to look at what we churn out to know how full of hot air journalists can be. I suspect that when Orange calculated the cost of two years' journo jabber, they realised they faced bankruptcy.
But any help is appreciated and so most of us demonstrated our gratitude and loyalty be immediately applying for PAC codes to port our Orange numbers over to Vodafone...
But not so fast, Mr Dodgins. You owe us £832.17 (GBP) and we won't give you a PAC code until we get it. While I argued, I got a new Vodafone handset with a different number. Hence 'two phones Tony' was born. By the time I reluctantly stumped up, it was too late. You can't retrospectively port a number.
So I put the Orange phone on a cheap tariff for incoming calls and used the Vodafone for outgoing. Which served to save me three-fifths of bugger-all and confuse the hell out of everyone...
After having both phones nicked in Hungary, I decided the time had finally come to port the number, take out a new plan and get back to one phone. But it couldn't all be done before I had to leave for Monza. Hence a cheap temporary Pay As You Go from the Virgin shop.
Monza over, there was the long haul up to Spa in the motorhome. The scenery around the Mont Blanc tunnel was spectacular and I was lost in wonderment as I overtook an 'artic'.
At that point the temporary perspex side window that had served so well since the Hungarian tea leaf so kindly smashed the pukka one, evacuated. It was like a bomb going off. I narrowly avoided both the central reservation at 80 mph and an underwear change.
Parked up five kilometres from Spa, my partners in crime, Mark Hughes and Simon Arron arrived with wine, beer, croissants, baguettes, etc. Much to my wife's bewilderment I tend to come over all anal in the motorhome and start tidying up. Probably a territory thing. That's mine and the house is hers, because I'm never there.
And so, on anal default setting, I gathered up all the packaging and lobbed it into a huge metal trash skip. Along with my temporary Virgin mobile...
This realisation only dawned later, after we'd eaten, by which time it was pitch black. Brainwave: my daughter's fishing net was still in an outside locker.
And so, three Dutch blokes pitched three yards away looked on in bemusement as a middle-aged chap, nowhere near water, set off for a trash skip with a fishing net and a torch. Not to mention a mate with a glass of sauvignon blanc in his hand, piddling himself laughing.
On arrival at the skip, Simon rang my number and I cast the net in the direction of a feeble ring tone from the bowels of the skip. Ten minutes later, no go. Enter, stage left, friendly Belgian with long pole for drawing tall curtains. From where, I have no clue. With a curious crowd slowly gathering, this was all getting a tad embarrassing.
Ten more minutes, lots of trash bags, no phone. There was only one thing for it, I had to climb in through the small metal doors. With steps up, it was no problem. Mobile had now taken to going onto answerphone after two rings, for reasons known only to itself. By the time I found it, Simon had probably spent fifty quid.
Triumphant, it was now time for a whiffy, short-arsed bloke without a cruciate ligament to climb out of a rubbish skip with two small doors five feet up its face.
Not easy... And made considerably more difficult by a mate crying with laughter on the other side. Finally, success - Chris Bonnington, eat your heart out.
The weekend had to turn a lot more serious after that, and it inevitably did with the news of sport's biggest-ever fine and McLaren being hit for $100 million.
Frankly, I wasn't surprised. There had been such a hullaballoo about the whole thing, and public awareness was so high, that the FIA could hardly have come up with whitewash even if it had been minded to, which didn't appear to be the case.
The 'evidence' - in summarised form - looked pretty damning. Although people know this type of thing goes on in F1, here it was, for the very first time, in black and white.
The full transcript of the case came out the following Wednesday. Some at McLaren suggested quietly that this was because when people had a chance to read all the documents, the initial impact would be much reduced.
But in fairness to the governing body, there was 115 pages of transcript and the reason they were not all released immediately was that they needed to be submitted to both McLaren and Ferrari to give them the chance to redact any confidential information before they were made public.
On Saturday at Spa I had to host a round table discussion with a good mix of representation - driver, team principal, team COO, engineer, designer, broadcaster, journalist, etc.
The over-riding feeling was that the illegal information McLaren had access to amounted to something and nothing.
Mark Webber, who more often than not speaks bucket loads of common sense, reckoned that the constructors championship was a mess and that McLaren deserved to win by dint of being consistently the best team. He added that he hoped one of them at least won the drivers' title.
Mike Gascoyne said fine, if that was the way it way it was to be, but let's see the rules applied consistently. Someone else pointed out that there had been a team principal wandering around the paddock with a drawing bearing another team's intellectual property stamp earlier in the season, so why hadn't the FIA investigated that.
Max Mosley's views on the matter are more than clear, though. A certain triple world champion who had the temerity to question the governing body's need to get involved was this week labelled a certifiable half-wit. Say what you mean, why don't you!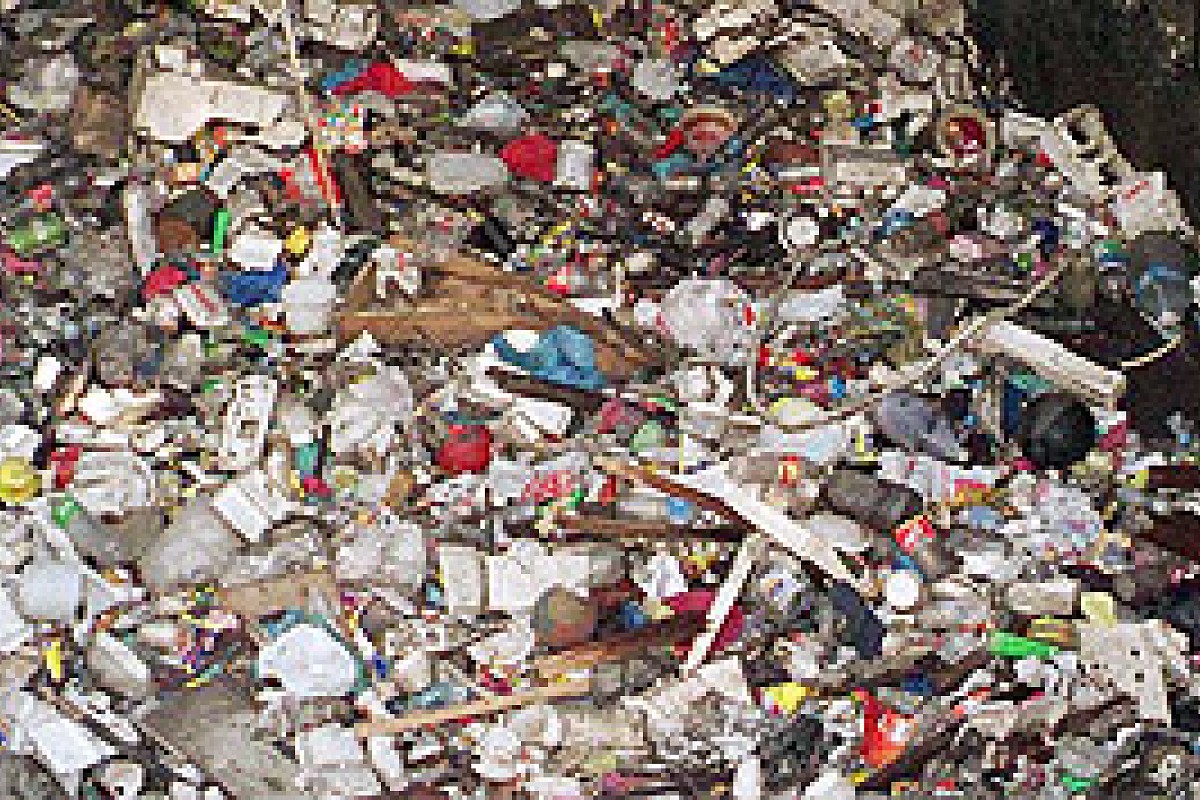 Pedro de la Rosa © LAT
For me, the crux of the issue is McLaren's knowledge of Ferrari's weight distribution, a key factor in getting the performance out of this year's control Bridgestone tyres.
Pedro de la Rosa's evidence in the court was actually quite impressive. Although he had plenty of opportunity to think, he had an answer for everything Ferrari's very sharp lawyer hit him with.
Why had he asked Mike Coughlan if he knew 'the red car's' weight distribution after the Australian GP? Which, of course, Raikkonen's Ferrari had walked.
Because, Pedro said, the Ferrari had been lifted up on a crane (Massa's after a gearbox problem). That was plausible because it is common practice for F1 teams to take pictures and measure angles of drop from the crane hook to estimate such things as weight distribution every time the situation arises.
Of course, Ferrari would legitimately claim that if Coughlan already knew the answer, it would save him a lot of bother...
It is probably this prospective knowledge that has hung McLaren more than anything else. But was it any use? No, says Pedro, because it was too far removed from McLaren's figures to make it any use, even to test in the simulator.
For a car to work well the weight distribution has to be married to the aero balance, and if one car's weight distribution is too far removed from another's, that will never happen.
How far removed were the Ferrari and McLaren weight distribution figures? We don't know because that was part of the information redacted from the technical information used in the Paris hearing.
The FIA, however, will know. And, perhaps, that is why it is insisting on examining McLaren's car before confirming their 2008 championship entry. That, and the provision of a large mallet positioned over the team's head if they had had any thoughts of appealing the decision.
Privately, sources at McLaren still thought they had been hard done and that they could be vindicated in a civil hearing. But at the same time, they acknowledged Mosley's intelligence and admitted that betting the store on getting a result against Max was not a gamble that you would enjoy taking, with 1300 people's future at stake.
There would be no appeal. 'For the good of the sport,' is what they said. For the good of the team, was what they meant.
The week after, I was at the Jerez test. Although I must stress that this was not first-hand, someone mentioned that the mood among the McLaren test team was a little downbeat and that there were some questioning looks at de la Rosa.
This, of course, was the first test since the driver emails came to light. A rival mechanic suggested that what matters to those guys as well as the team doing well, is their end of season bonus. So much per point. And now they don't have any...
In the circumstances, though, you can see Ron still paying out. After a hundred mill, what's another few grand?
Pedro, famous in Spain before, was now famous all over the world! Unsurprisingly, I was asked to try and get an interview. I suspected that was probably not going anywhere. As luck would have it, I bumped into Pedro as we both went into the gents.
He shook hands and looked a bit embarrassed. "Sorry," he said, "but I really can't say anything."
To criticise the verdict would have landed him in the mire with the FIA, to criticise McLaren would have given him a problem with the team. He was stuck between a big rock and a nasty hard place.
We had, of course, just come from Belgium where, until a couple of years ago, the host RTBF broadcaster was Thierry Tassin, a more than decent driver, a more than decent journalist and a nice guy to boot.
But Thierry had tried not to pay some tax at some stage and had been pursued. Suddenly it was no longer appropriate for him to be fronting a national TV broadcast.
I suddenly couldn't help but shake my head and titter quietly at the thought that the two guys most recently nobbled in the F1 paddock, Thierry and Pedro, are two of the most decent blokes you will find there. Whereas some of those walking around unmolested... It's a funny old world.