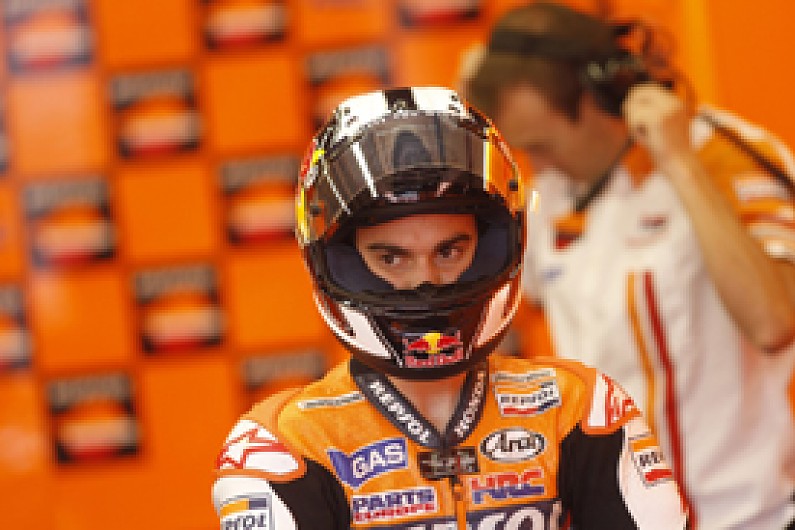 Dani Pedrosa says that taking MotoGP pole position at Mugello is no guarantee that he will be able to turn it into a race-winning performance on Sunday.
Honda's Pedrosa, who outpaced fellow Spaniard Jorge Lorenzo of Yamaha by 0.177 seconds in qualifying, is wary of the stunning long-run pace his rival displayed in the morning's practice session.
"Starting from the front row is very important always," said Pedrosa, who is yet to score a win this season. "But for the race, it'll be hard. I am more confident than I was at Le Mans.
"I think he [Lorenzo] has the best pace, he's going to be strong for the whole race. We need to be consistent for the entire laps, and push hard at the end.
"We made good steps from yesterday to today, and the bike is working better on the track. I hope we can do it finally."
Pedrosa cleared up one question mark, as it was mistakenly believed during the session that he set his time on the harder of the control tyres.
"I was on the soft tyre," he said. "I don't paint them! It's great to be on pole, I think that's my first time here. We will try, push our hardest, and let's see if we have the luck to finish on the top."