Franco Morbidelli says the lack of a clear "killer" in the 2020 MotoGP championship battle right now is giving him confidence to "jump into" race weekends and fight.
The Petronas SRT Yamaha rider has enjoyed a strong campaign on what is essentially a 2019 M1, scoring his maiden podium in second in the Czech Grand Prix having been set for it in the Andalusian GP before suffering an engine issue.

After five rounds, there have been four different winners on three different motorcycles, with 40 points covering the top 12 in the standings ahead of this weekend's San Marino GP.

When asked by Autosport in an exclusive interview whether the lack of clear pecking order was boosting his hopes of claiming a maiden win, Morbidelli replied: "I agree with you, there is no clear owner of this championship, let's say.
"So, one Sunday a guy is the strongest and another Sunday another guy is the strongest, a package is the best, and another package is the best on another Sunday.

"So, It's quite mixed, this championship looks like.

"This thing gives me some more confidence to jump into the weekends because like in Brno, I clearly felt that I was not the fastest, because Brad [Binder] won, but clearly I was definitely really strong and maybe the strongest.

"And I feel the same also jumping into this weekend, also because of the reason that I don't see clear 'killer' in the championship. So, you have more confidence for sure."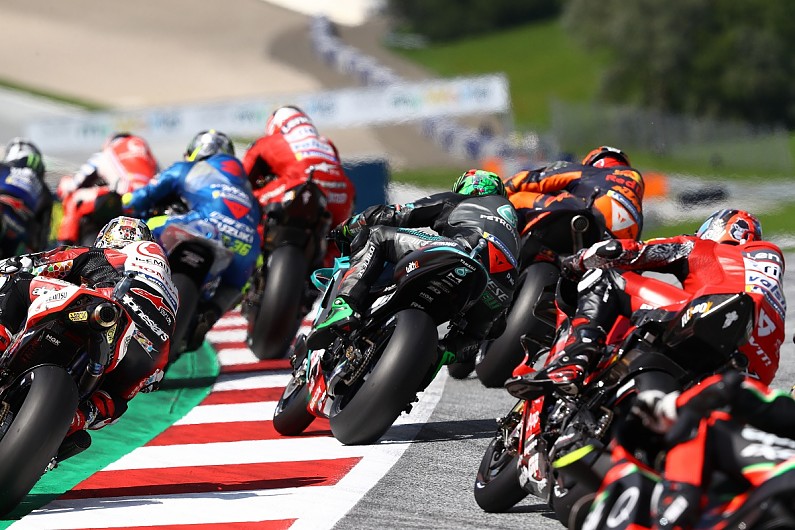 Unlike his team-mate Fabio Quartararo, who currently leads the standings, Morbidelli is unlikely to receive any factory updates in 2020.

As a result, he feels the next few rounds provide him with "even more of an opportunity" to secure strong results while the factory riders around him haven't had much development.

"It is still relatively early in the championship for a package like mine to perform well," he added.

"And by saying this, I don't want to say that my package is going to perform worse and worse, as I hope that it is going to perform and be able to do what I was able to do in the first races also in the last race of the championship.

"But facing the truth with a satellite package, you don't have as much development as the factory package has.

"Or it might happen that the factory bikes will step up during the championship, while I will have to stick with my package, which is already good, which is great. But if they if they find something better, I will remain on my package.
"So, looking at this, and these GP look like even more of an opportunity to perform well, because it's relatively soon in the championship and I think that most of the factories didn't do too much development.

"I really hope to perform well because of this reason. And because I want to perform well and because this year I feel stronger than last year."