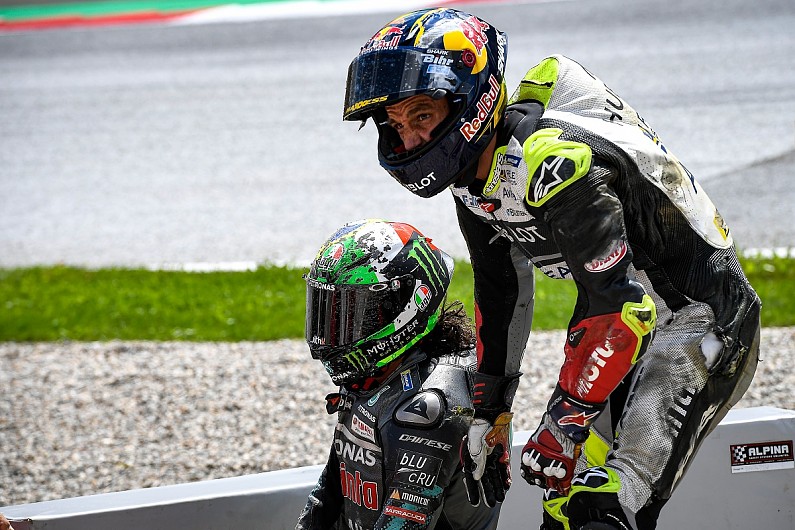 Aprilia's Aleix Espargaro believes Johann Zarco's pitlane start penalty for the MotoGP Austrian Grand Prix collision with Franco Morbidelli is "not enough".
Zarco was deemed to have caused the horror collision with Morbidelli last Sunday at the Red Bull Ring, when he moved over under braking through the Turn 2 kink and left the Petronas SRT rider with nowhere to go but into the rear of the Avintia Ducati.
The Avintia Ducati was sent airborne after it hit the air fence and was lucky to miss Maverick Vinales' head, while both he and Yamaha team-mate Valentino Rossi were just inches away from being wiped out by Morbidelli's errant M1.
Both Zarco and Morbidelli attended an FIM Stewards hearing on Thursday ahead of the Styrian Grand Prix, where Zarco's actions were deemed "irresponsible".
He will have to start Sunday's Styrian GP from pitlane as a result should he race, having been passed fit on Friday to ride following surgery on a fractured right wrist.
The punishment has divided opinion throughout the paddock, though Aprilia's Espargaro believes it's too lenient.
"Regarding Zarco's penalty, I don't agree [with it] at all," he said.
"But it's not my job to give penalties. For me, it's not enough."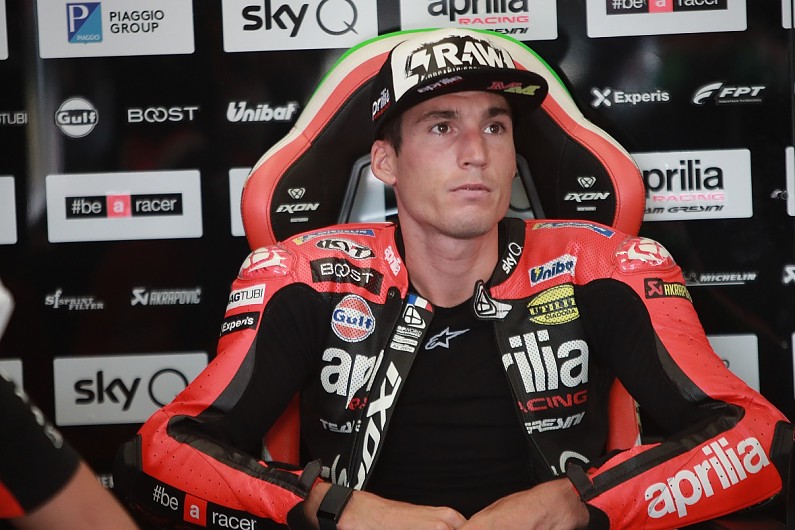 Morbidelli says he is "okay" with the punishment handed to Zarco and has "respect" for the Stewards' decision.
"I respect the decision of the Stewards," Morbidelli said on Friday at Red Bull Ring.
"I gave my thoughts about the incident and my thoughts was that he deserved punishment, but I have no voice in the dimension of the punishment.
"So that was on the Stewards Panel [to do], that is the Stewards Panel's job.
"I'm okay with their decision."
Morbidelli says he has "nothing but friendship" for Zarco and holds "no hard feelings" after the incident.
"I don't care [about the incident now]," he added.
"The accident is already gone for me, from the moment I gave my opinion about the accident my chapter on this history was closed and the chapter was opened up for the Stewards Panel.
"It's their job to analyse racing actions and it's their job to give sanctions.
"Our job is to ride and give them the most detailed opinion we can give.
"I don't need and I don't want any type of revenge on Johann.
"I have nothing but friendship with Johann.