Valentino Rossi has called his ex-Yamaha team-mate Jorge Lorenzo "one of the greatest rivals of my career" following the triple MotoGP champion's retirement announcement.
Lorenzo called time on his glittering grand prix career on Thursday afternoon at Valencia in a special press conference.
Rossi spent seven years as team-mate to Lorenzo, with the pair engaging in a heated rivalry in their two stints together on the factory YZR-M1s.
Such was the intensity of their rivalry that Rossi ordered a wall to be erected in the Yamaha garage in 2008 to stop secrets swapping hands between his crew and that of his then-rookie team-mate.
Rossi described Lorenzo as "one of the most important MotoGP riders in the modern era" and believes they had "some of the best races" together.
"I think we lose a very important part of our sport," said Rossi of Lorenzo's departure.
"He is a great champion, he impressed me a lot of times for his speed and concentration.
"From when he arrived in MotoGP, he was always strong, from 2008, so more than 10 years.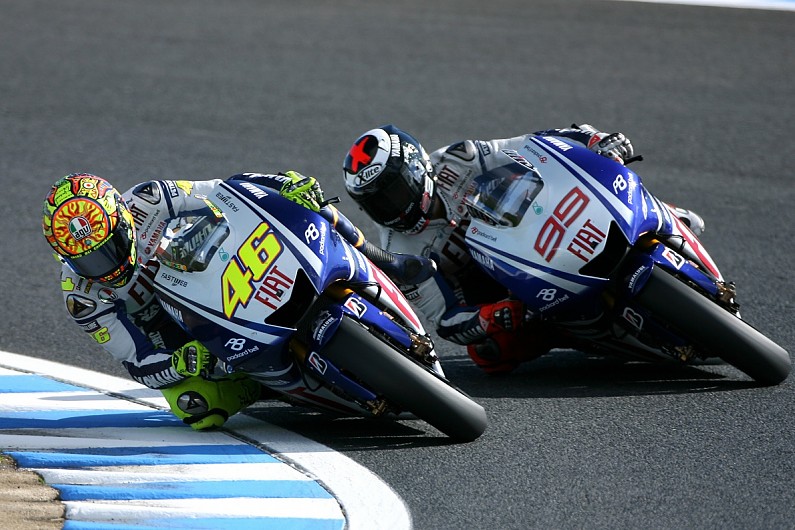 "We were team-mates for a long time, a lot of years together we shared the same box and I think he's, personally, one of the greatest rivals of my career.
"We did some of the best races together that I remember in my history, so it's a great shame that he's finished."
Marc Marquez says his Honda team-mate's decision to step down showed he is a "true champion", and admits he and the team were surprised by the announcement.
"Of course, it was a surprise even for his team-mate," Marquez said when asked to give his thoughts on Lorenzo's retirement.
"In the team, we didn't know and it was a surprise.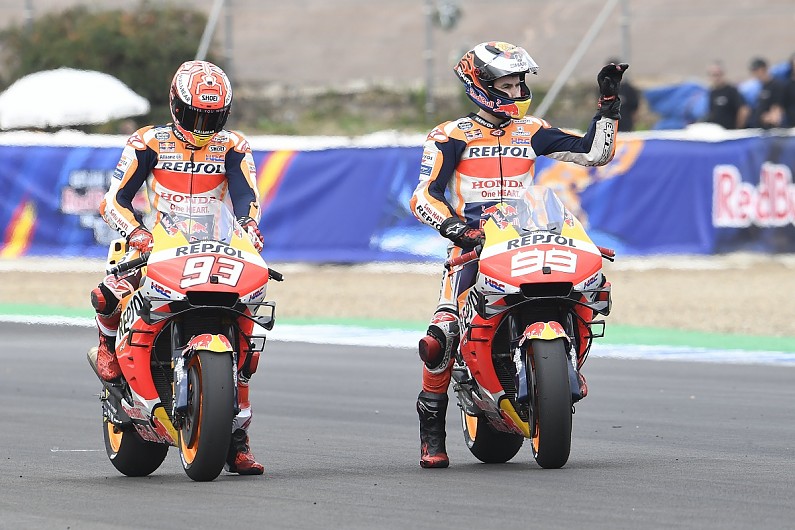 "Especially the way he working in the box - the results could have been better or worse - but the way he worked was exactly the same as his first day in Honda.
"Just an hour ago I was with him in his truck to say congrats, obviously for his career, but especially the way he took the decision.
"This is something that means a lot. He is a real champion. The moment he feels he can't be in the top places he decided to stop.
"A strong character on and off the track, and a real champion. I want to say congrats to him and wish him the best for the future."