KTM rider Pol Espargaro believes the addition of Tech3 to the manufacturer's MotoGP stable will allow it to "double or triple" its development rate.
After making its full-time MotoGP debut last year KTM has been largely fought for the lower reaches of the top 15.
It scored just five points more in 2018 compared to its first year, despite Espargaro's shock maiden podium in the wet in Valencia.
KTM will expand to four bikes on the 2019 grid, having lured top independent team Tech3 over from Yamaha.
It has also brought in the series' leading independent rider Johann Zarco and signed Dani Pedrosa as a test rider.
Espargaro insists KTM has made "unbelievable progress" in its time in MotoGP, but believes the addition of two more factory-spec RC16 bikes, run by Tech3, will be a boost to the programme.
He feels the works team's results have been held back by the sheer amount of development workload.
"Many times we changed the whole bike - the engine, the chassis, the swing-arm, during race weekends," he said.
"And in racing life, this is crazy changes to do in a race weekend. But we needed to do that, I'm not against that, I asked for that.
"This also makes your life harder, and difficult, and this things that we are going to have next year - [like] Johann and Dani and all the Tech3 team - it is going to help us so much.
"The Tech3 team is going to have the same spec bike as us, we will have the same info, they are going to test the same things as us and this is going to make us improve double or triple than what we are improving now."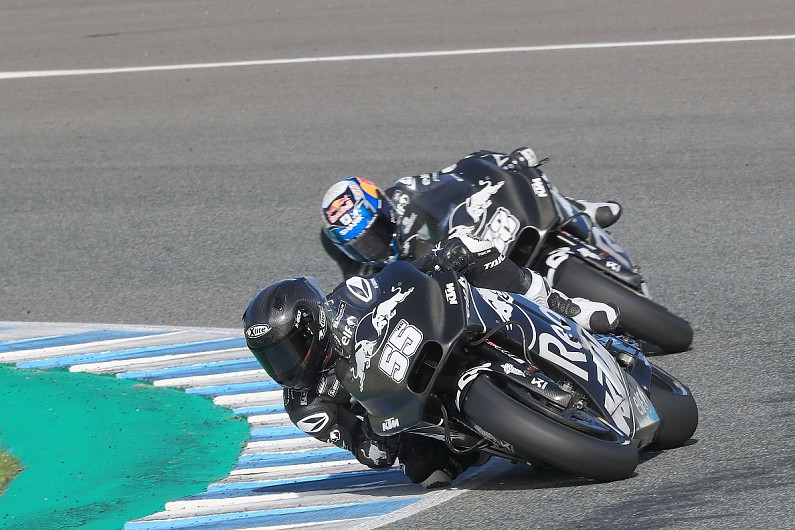 Tech3 will field its 2018 rider Hafizh Syahrin alongside Moto2 graduate Miguel Oliveira next year and has had a low-key start to life with KTM, its riders largely resigned to the bottom of the timesheets in testing in Valencia and Jerez.
"What we need is fast riders on the bike, not just one - my team-mate Bradley [Smith] last year," Espargaro said in Jerez.
"We need a team-mate as fast as Johann is, but also we need to test riders like Dani and Mika [Kallio].
"Also these young talents coming from Moto2 and Syahrin with less experience but are still very good.
"They just need time. It doesn't come easy, we know that KTM is not easy, for example starting like Suzuki, it is not as easy and as fast at the moment.
"We will be, but for that we need time and they need experience and they need to test."