Yamaha MotoGP rider Maverick Vinales says his decision to choose a new race number was because of his desire to "change everything" after his "two worst years in the world championship".
Vinales has used 25 as his number for most of his racing career, carrying it in his title-winning campaigns in CEV 125cc and Moto3, as well as for the entirety of his premier-class tenure so far.
But the Spaniard will switch to number 12, which he'd used in the early years of his career, next season, as it will be freed up in MotoGP by Marc VDS Honda rookie Tom Luthi's return to the intermediate class.
"When I was just a kid, riding a bike, I was [always] between 12 and 100, which I was [using] in motocross," Vinales said.
"For me it was something I wanted to change some years ago but I never had the chance. Because when I jumped to Moto2, Luthi was with 12, then I jumped to MotoGP and in the first year, I don't know why [I didn't change it] - I wanted to do it, but never had the right time to do it.
"Now I felt I need to do something different. You know, next year I'm going to have a new engine, new crew chief, everything new - so it was the time to change."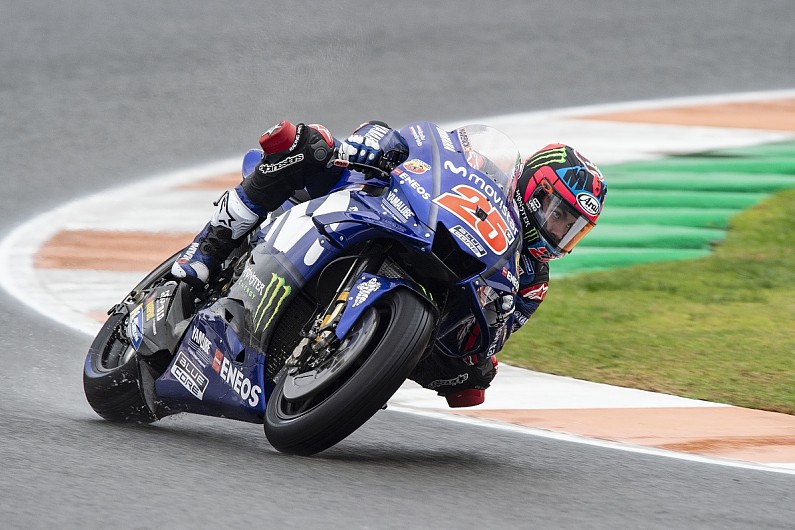 Vinales has won four MotoGP races since joining Yamaha from Suzuki two years ago, yet has endured many frustrations after a near-perfect start to his stint with the team.
He has often cut a dejected figure as the Yamaha bike has largely struggled to match Ducati and Honda, while a rift between him and veteran crew chief Ramon Forcada developed.
Asked whether he was hoping for a fresh start next year, Vinales said: "Yes. [It] was the two worst years for me in the world championship.
"So I want to change everything. I [want to] just try to go back [to] when I was so good."
Yamaha has made progress relative to its rivals as of late, and its riders will be hopeful of making up further ground in the off-season.
This will kick off with next week's post-race test in Valencia, where Yamaha will trial 2019 engine specifications.
Vinales' new rider coach Julian Simon will start work with the Spaniard on Tuesday as the test kicks off, but the 25-year-old rider will have to wait until the subsequent test in Jerez for new crew chief Esteban Garcia to join him.