Yamaha MotoGP rider Maverick Vinales will split with crew chief Ramon Forcada at the end of the 2018 season.
Forcada was Jorge Lorenzo's long-time crew chief at the Yamaha works team and he stayed on to partner Vinales when the three-time champion left for Ducati.
Vinales had made a strong start to his career with Yamaha but his form faded and a patchy beginning to 2018 led to suggestions he and Forcada (below) were heading for a split.
The Spanish rider admitted in May that they had gone through a "difficult" phase in their professional relationship.
Speaking during the Czech Republic Grand Prix weekend, Vinales announced that Esteban Garcia - Bradley Smith's crew chief at KTM - will take Forcada's place in 2019.
Garcia worked with Vinales in Moto3 in 2013, helping him to take the lightweight class title that year.
"I'm looking forward to working with Esteban, because in 2013 he brought the best out of me," Vinales said.
"And that's what's important, to feel good about my people. All I want is to make my own team."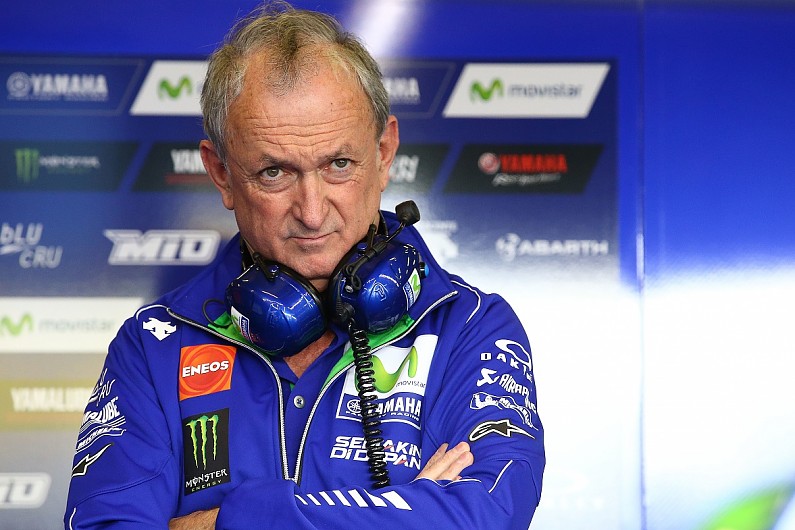 Vinales was known to have targeted his former Suzuki MotoGP crew chief Jose Manuel Cazeaux, but was not successful in luring him away from working with Alex Rins.
Forcada is now set to switch to Yamaha's new SIC Racing satellite team, where he is expected to work with Franco Morbidelli.
Rider performance analyst Wilco Zeelenberg, who has worked closely with Vinales, is also tipped to be joining the Malaysian outfit in the team manager role.
Vinales also has a replacement in mind for Zeelenberg, as he said he "would like very much to have" 2009 125cc champion Julian Simon come on board in a similar role.
"Sometimes there are things that you can't see on the bike, and it's really important to have one person like Wilco - to be calm, to know where you make a mistake - because sometimes you are trying one corner a thousand times but you are not on the correct line," said Vinales.
"The riders never do all the corners perfectly, so it's important to have someone that looks at the opponents and also sees what our bike does.
"For me [it is] important is to compare what I say and what [somebody] like Wilco sees when I'm on the bike."