Aleix Espargaro wants Aprilia to retain his struggling MotoGP team-mate Scott Redding for 2019.
Redding joined Aprilia this year in place of Sam Lowes, who was dropped after just one season amid a lack of results.
So far Redding has been having a similarly tough time, and Aprilia has been weighing up options to replace the 25-year-old for 2019.
Espargaro expressed his sympathy for Redding, saying the RS-GP is "not an easy bike", and urged Aprilia to renew his contract.
"I hope that Scott can find the way," said Espargaro. "I really would like to have him as team-mate next season.
"I don't like changes, for the team the stability is good in all areas, but he needs to find the pace.
"I feel very bad [for him]. I didn't talk with Scott a lot before he arrived in Aprilia in the last four years and I found when he arrived a different guy than what I expected, more human.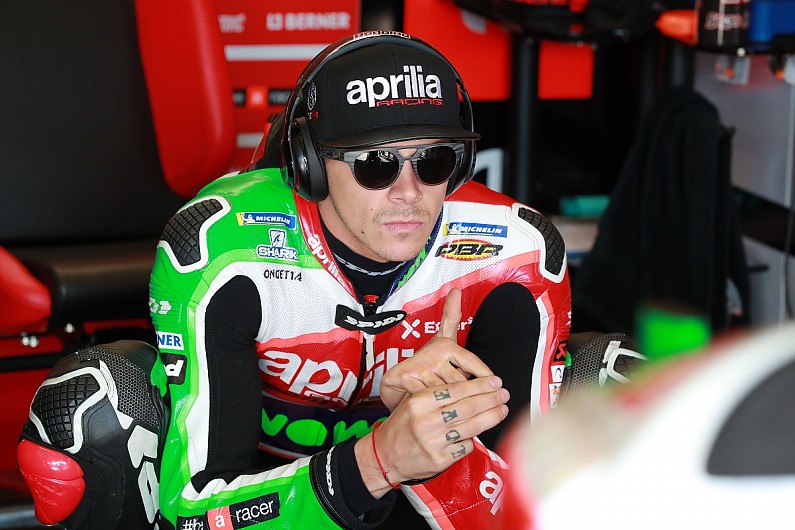 "In the last races we talk a little bit, [at Le Mans] I sat with him when he was in his debrief.
"It is impossible that I can help him but at least to talk with him, trying to explain my thoughts, trying to give some info.
"He has all my information but the Aprilia is not an easy bike. Everything has to be perfect because we have a little bit less power than them [rival manufacturers], the bike is a little bit heavier."
Suzuki's Andrea Iannone is among the candidates to replace Redding, as is Pramac Ducati rider Danilo Petrucci - who has admitted he has an offer to join Aprilia next season.
On-track incidents between Petrucci and Espargaro led to conflicts between the two, but the Spaniard said he would welcome Petrucci regardless.
"I have some problems with him in the past, actually he made me crash two or three times in the last four years so is not really good," Espargaro said.
"The good thing to have him as a team-mate is that I think he would respect me a little bit more.
"I really would like that my team-mate is a really strong one and Danilo [at Le Mans] made a podium with the Ducati, so he is welcome and I will try to beat him."