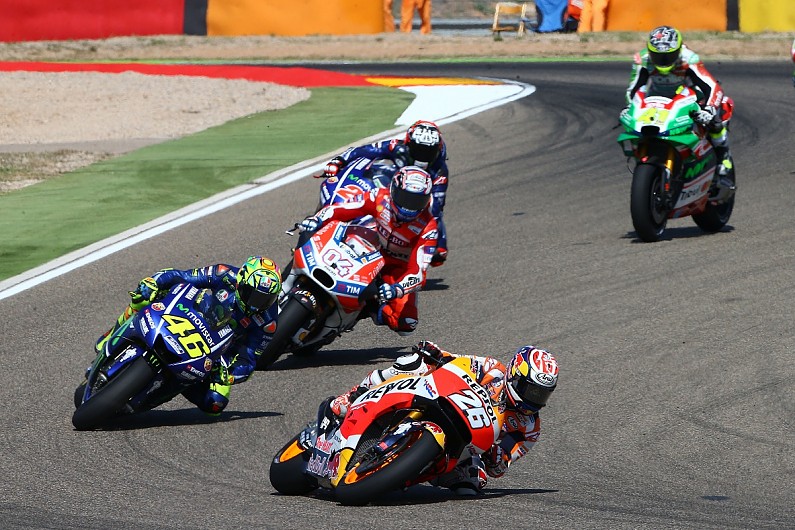 Yamaha team boss Lin Jarvis says MotoGP's six manufacturers must take action to ensure that a spending war does not break out between them in future.
All 12 of the factory riders in the premier class will be out of contract at the end of 2018, with deals covering '19 and beyond expected to be signed in the opening part of the year.
The arrival of KTM for the 2017 campaign alongside Suzuki, Aprilia, Yamaha, Honda and Ducati has bumped the number of factory teams involved in the championship up to six - having been as low as three in '14.
Yamaha boss Jarvis believes the added number of manufacturers will make the rider market "quite hot", and says all of the factories need to work together to stop things getting "out of control".
"It's a concern for all six manufacturers," Jarvis said.
"In the past, we had maybe three lead manufacturers, then everybody needs to finally achieve success, [and to do that] you need to secure a top rider to extract the maximum performance from your project.
"If there are three people bidding for the pool of riders, it's different to if there are six people bidding.
"So I think it's up to us collectively somehow - and it's not easy, because we're all competitive - keep the rider market under some control and some sense.
"I definitely see the rider market could be quite hot in the future."
KTM doesn't want "superstar"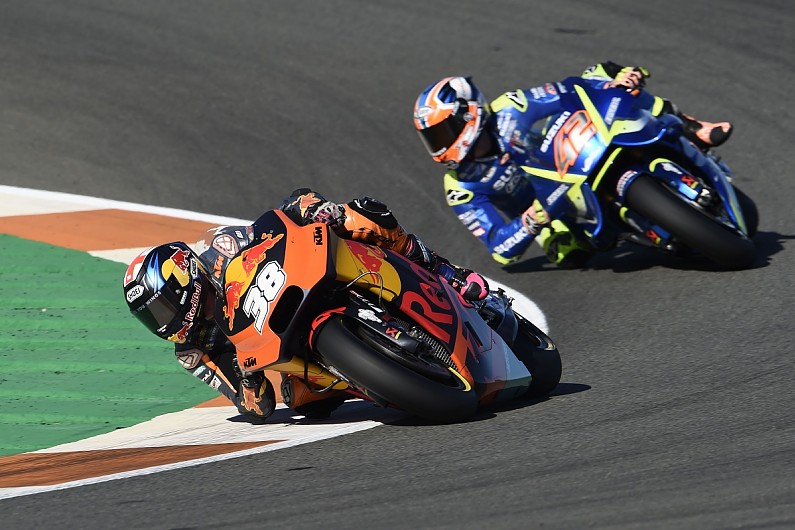 The rapid progress of Red Bull-backed KTM in its first season has prompted speculation it could be looking to recruit a top rider for 2019.
But KTM head of motorsport Pit Beirer insists his team is not looking to sign a "superstar", instead wanting to focus on its young talent pool - which stretches across Moto2, Moto3 and the Red Bull Rookies Cup.
"We are not looking now at getting a superstar from somewhere," he said.
"We are working on our own rider development programme, especially because six manufacturers are looking for riders it's important to give young riders a chance and build up new future stars.
"We have been doing our work in this paddock many years to bring up new riders; let's hope there is also one ready for us in the future."