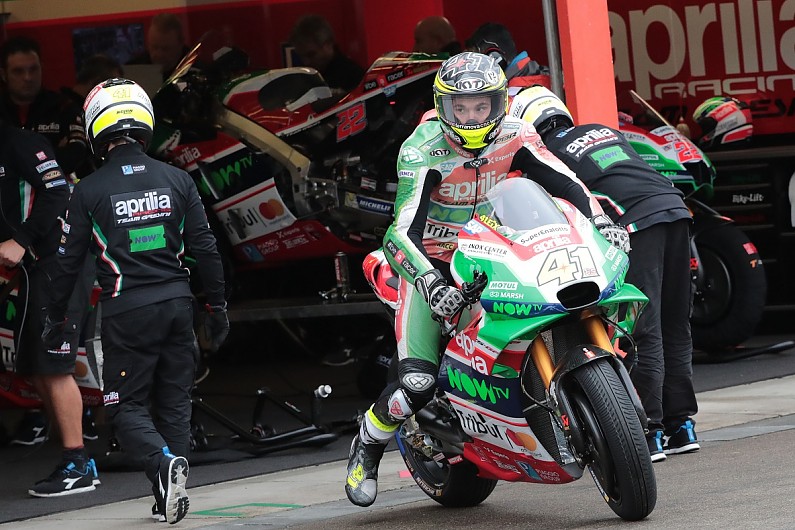 Aleix Espargaro says Aprilia may need to adjust its expectations for the 2018 MotoGP season after a turbulent campaign last year.
In his first season with Aprilia, Espargaro finished 15th place in the championship standings, with a best result of sixth place in both the season-opener in Qatar and at Aragon.
His year also included eight non-finishes amid accidents and mechanical problems, and he was also forced to miss the penultimate round in Malaysia following hand injury required after a crash in Australia.
Though he underlined that he enjoyed being at Aprilia, Espargaro said his 2017 MotoGP campaign had been "really bad, because the points of the championship are not good.
"Maybe I need to be less passionate, but you know how I am - I want to be on the top.
"Maybe we need to be redefine a bit the goals. I want to fight close the podium every single race and maybe we are not ready, as a package."
Asked why the bike was not as he expected during the year and what changes can be made, Espargaro responded: "The most difficult point with this bike is the first part of the race, with the full tank I can't push as I want.
"I want to forget the 2017 season, it has been very difficult for me.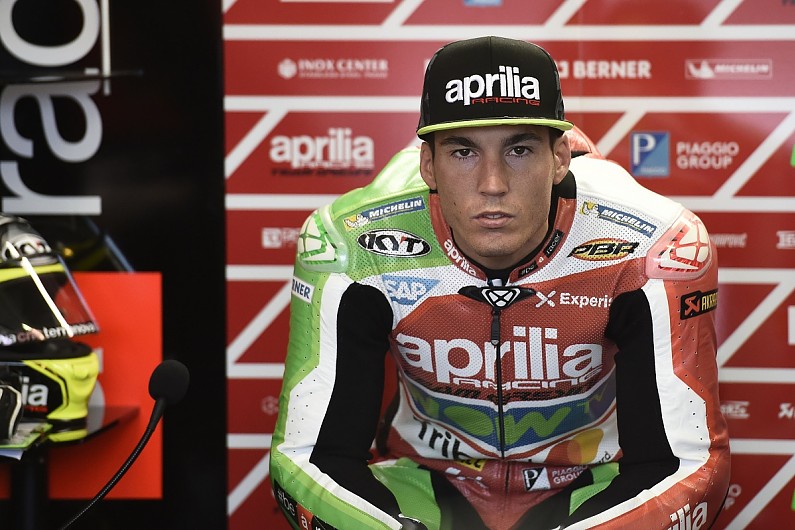 "Many crashes, many engine failures, injury after a lot of years I didn't have any big injuries. I can't wait to start anew."
Aprilia boss Romano Albesiano admitted that the 2017 points tally was "depressing", but Espargaro said he had at least enjoyed his first year with the team despite the lack of results.
"I'm not happy, it has been not good," he said.
"But how I enjoy the RS-GP and the level we arrived at, I'm extremely happy with.
"The most important thing is to be happy and enjoy your life and what you do.
"And I enjoyed riding the Aprilia a lot, this is the most important thing for me.
"I feel very positive that we can do an interesting season in 2018. I want to fight for top six in the championship."