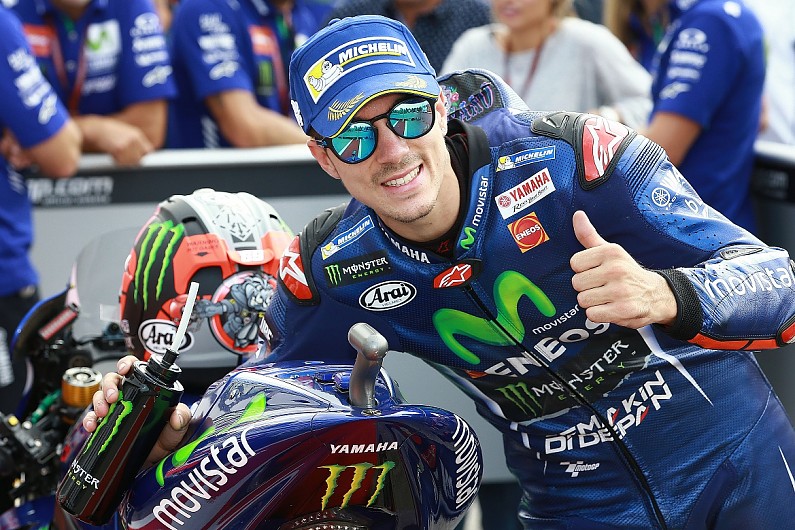 Yamaha's Maverick Vinales reckons a "really important" adjustment to his riding style helped him to go fastest in qualifying for the MotoGP race at Misano.
Vinales, who put an end to his recent poor form by taking a close second place at Silverstone on Yamaha's newly-introduced 2018 prototype bike, continued his resurgence by taking pole at Misano.
With Valentino Rossi unable to participate, Vinales had sole use of of the newly available Yamaha frames, which he used to take his first pole in seven rounds.
Afterwards he explained that he had implemented a different riding style compared to the one he used at Silverstone that enabled him to take a further step forward in performance.
"I knew if I was riding well, I could try to make the pole, [in the same way] as Silverstone," he said.
"In Silverstone I was riding my way, being aggressive, trying to make the laptime, [whereas] today I tried to ride smooth [and] be careful on the gas.
"I think we found something to improve, especially on the riding style, and it's something really important.
"But the bike is improving race by race [and] I'm happy that still we have room to improve.
"Today the bike was working really good, especially on FP4 [and] I was happy with how the bike was going."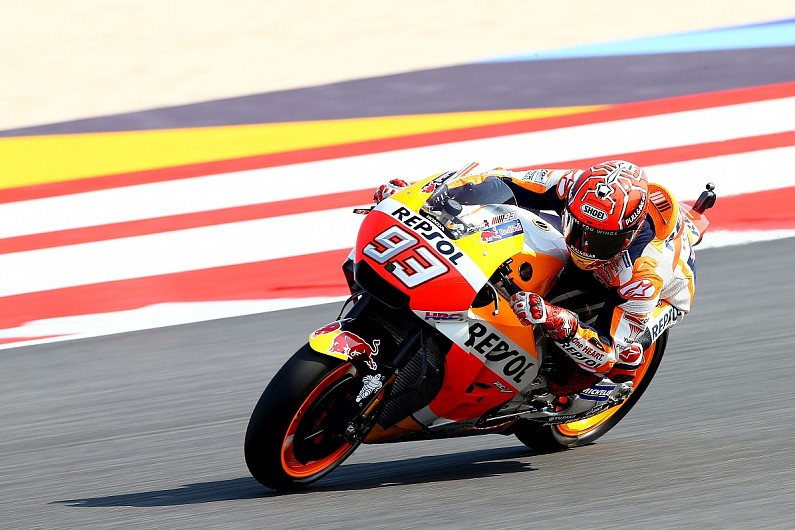 Vinales' efforts put an end to Marc Marquez's four-pole streak at Misano, but the reigning champion insisted he was "happy" about taking third in qualifying.
The Honda rider secured a spot on the front row despite a crash, which occurred when he ran slightly wide during the final minutes of qualifying at the fast Turn 13 left-hander.
"I believed [I could] fight for the pole," Marquez said.
"With the first tyre I felt good, with the second tyre I was feeling even better.
"But I touched the red part [of the tarmac], I was a little bit wide and I [though] 'okay, situation under control'.
"But then as soon as I touched the white line I lost the front.
"But apart from that, [I'm] happy, because I'm feeling good with the bike.
"Looks like we have a similar pace compared to Maverick and Andrea [Dovizioso] and tomorrow it will be a tight race.
"In FP3 I felt really good, maybe in FP4 with more temperature I struggled a little bit more, but tomorrow it looks like will be colder conditions, [and] this will help me.
"But even like this with the used tyres the rhythm was good."