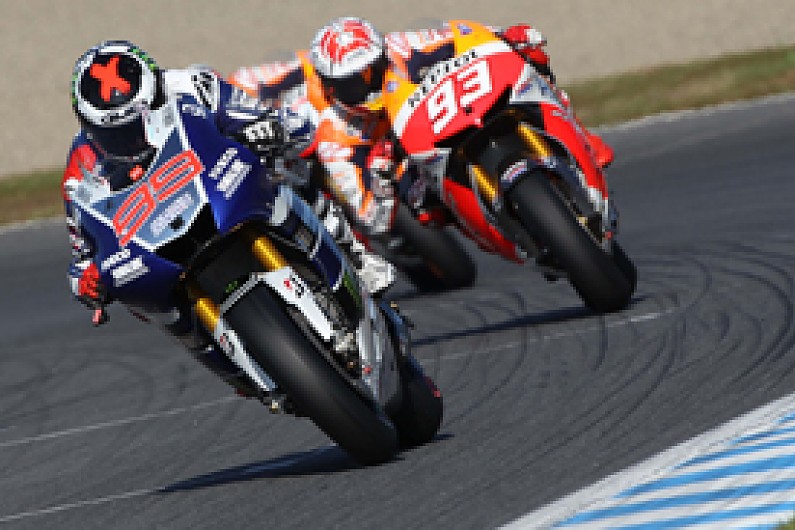 Bridgestone is aiming to promote a wider variety of MotoGP race strategies in 2014 by developing more closely-matched rear tyre compounds.
There were just two occasions from 18 races this season when the championship's main protagonists were not all on the same options.
Seven-time champion Valentino Rossi also said recently that the current generation of tyres - and the clear distinction between compounds - had been a factor in his loss of performance.
Bridgestone intends to change such a dynamic by ensuring one tyre choice is not clearly better than the other next season.
"Over the winter we will develop tyres for next year's pre-season tests that will improve upon the key performance characteristics we want to offer riders; warm-up performance and greater usability," Bridgestone Motorsport Manager Hiroshi Yamada said.
"We're also continuing down the development path for our rear tyres so that we can offer two viable rear tyre options at every circuit to promote greater variability in tyre choice on race day."
Yamada said Bridgestone also hoped the softer rear tyre it will produce for open class bikes will allow them to pose a threat to their factory counterparts.
"It is evident from testing that the performance of the new open class machines is quite high," he said.
"It will be a challenge for us to supply a softer rear slick option for these machines, but I hope to see some exciting battles between the factory and open class machines next year."