Casey Stoner proved unstoppable in 2011, his move to Honda coinciding with - and significantly contributing to - the Japanese firm finally unlocking the full potential of its 800cc machine.
In his wake, Jorge Lorenzo and an injury-plagued Dani Pedrosa did their utmost to keep up, fan favourite Marco Simoncelli became the year's breakthrough star before his tragic death at Sepang, and Valentino Rossi struggled horribly in his first season in Ducati red.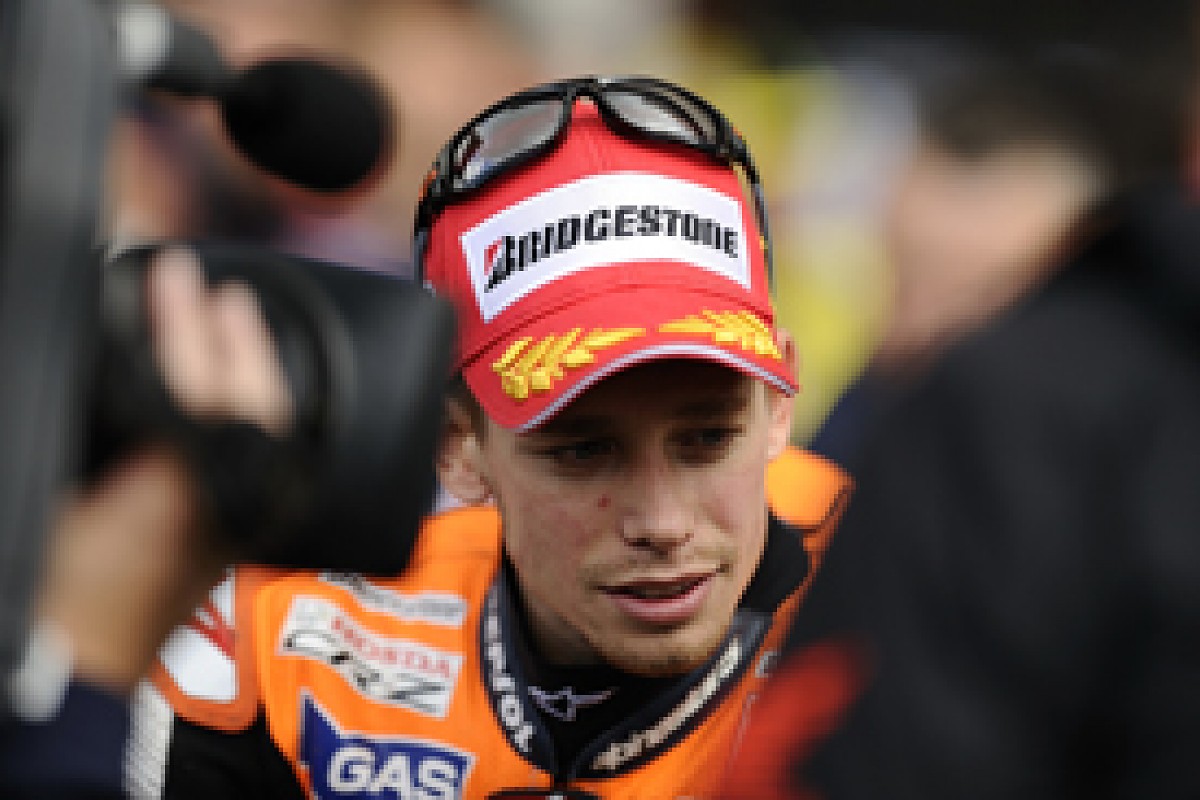 1. Casey Stoner (Honda)
Points: 350
Wins: 10
Other podiums: 6
Poles: 12
Fastest laps: 7
It's as if joining Honda was the final piece required to solve the Stoner puzzle. After a dazzling championship-winning 2007 campaign with Ducati, the Australian had been at the mercy of the Italian bike's inconsistent competitiveness ever since. Therefore it was impossible to truly measure the depth of his brilliance.
In 2011 Stoner's uncompromising and fearless approach to riding motorcycles with rider-aid technology was once again married to a bike that responded to his input and rewarded his early-on-the-throttle style with fabulous acceleration. That proved devastating to the opposition. And it put everything into context, particularly as his arch-rival Rossi floundered desperately on a bike Stoner had won races with previously. Casey delighted in pointing that out when the two came to blows at Jerez.
Right from the start of testing, Stoner and the engineering team he brought with him from Ducati looked comfortable in their new HRC surroundings. That he dominated the season-opener in Qatar was no surprise to anyone, and it set the tone for his campaign. His season stats indicate that he won nine races and finished on the podium in every race that he finished, which is all but one. He was taken out by Rossi in the early stages of that wet Spanish Grand Prix while running second.
Stoner's 2011 also ensured that he became the undisputed king on the 800cc era - taking 31 victories over that six year period, as well as 33 poles and 58 podiums. That's far more than any of his rivals and he also became the only man to win championships on different motorcycles with that configuration - and the fifth man to achieve the feat since 1949.
It wasn't an easy title though and not until Stoner's mid-season hat-trick of victories at Laguna Seca, Brno and Indianapolis broke Jorge Lorenzo's spirited title defence did it seem certain where the championship's destiny lay. But even when the Yamaha man came back at Stoner with a strong win at Misano, Stoner simply dealt with his tyre issues and settled for third, then fired off his own impressive (eighth) victory of the year at Aragon. He clinched the title in style at Phillip Island two races later.
Stoner's HRC team-mate Dani Pedrosa was his only other serious rival, and he matched the Aussie for pace when fit - but that was a rare thing in 2011. Instead it was Stoner who finally delivered an emphatic title for the championship-starved HRC squad, and it will take a monumental effort from the Spaniard to dislodge the champion from his position within the team now.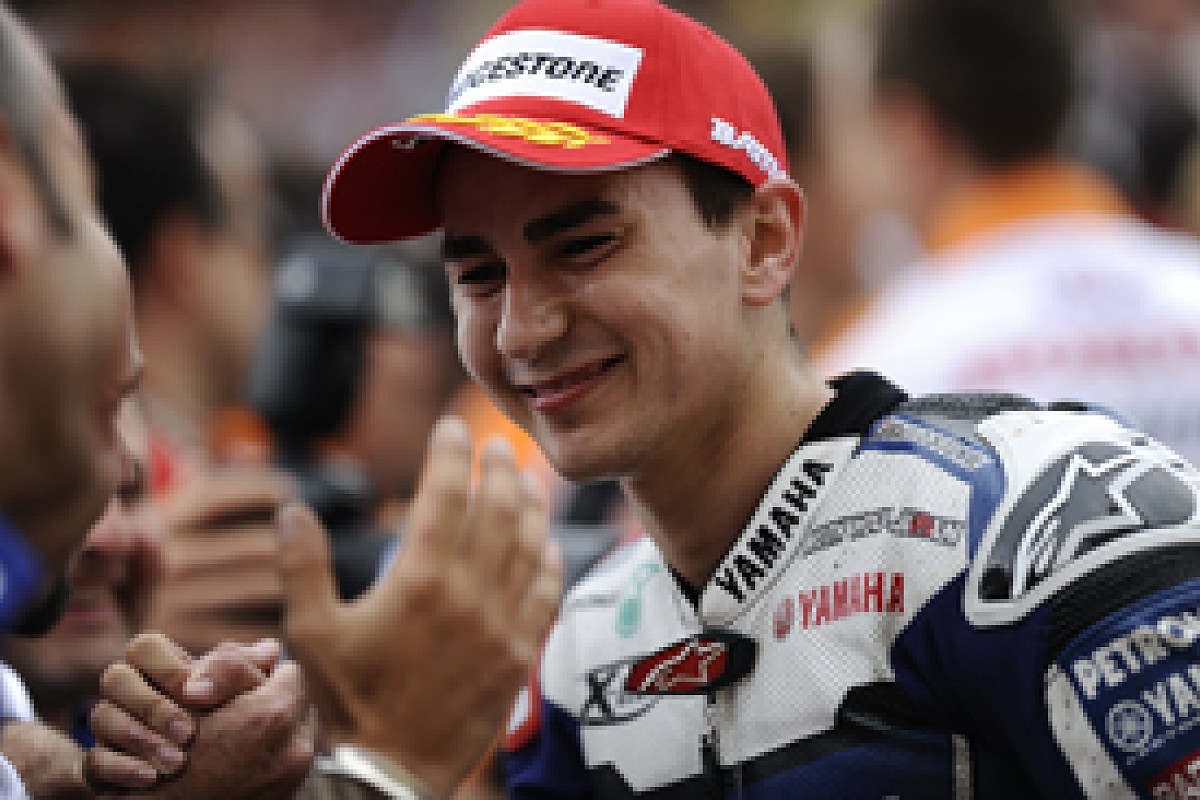 2. Jorge Lorenzo (Yamaha)
Points: 260
Wins: 3
Other podiums: 7
Poles: 2
Fastest laps: 2
Lorenzo admitted after witnessing the Honda domination of Qatar that he would need to ride dangerously close to the limit all season-long to retain his title - and in the end even that proved not enough to deny Stoner.
The Yamaha M-1 was still a great motorcycle, and it was still the most rider-friendly of the four chassis available, but it just didn't move forward in 2011. It wasn't as fast as the Honda or as powerful, and both Lorenzo and team-mate Ben Spies switched back to the 2010 chassis halfway through the season. But whatever they tried it wasn't enough to bring the four factory Hondas within range on the straights.
With that in mind Lorenzo's defence of his world title was nothing short of valiant. He led the championship from round two following his first wet-weather MotoGP victory at Jerez, and maintained a points advantage over Stoner until the Australian's British Grand Prix victory in round six - where the super-consistent Majorcan crashed for the first time since the 2009 Australian Grand Prix.
His momentum was stymied by a shunt with Simoncelli not of his making at the following race at Assen that reduced his points haul, and after that it was always going to be difficult to recover the gap. That Lorenzo never gave up and delivered brilliant victories at Mugello and Misano says a lot about this formidable rider; that Yamaha dropped behind Honda does however leave questions unanswered about his ability to lead a team's bike development. Questions he has the chance to answer in the new 1000cc era next season.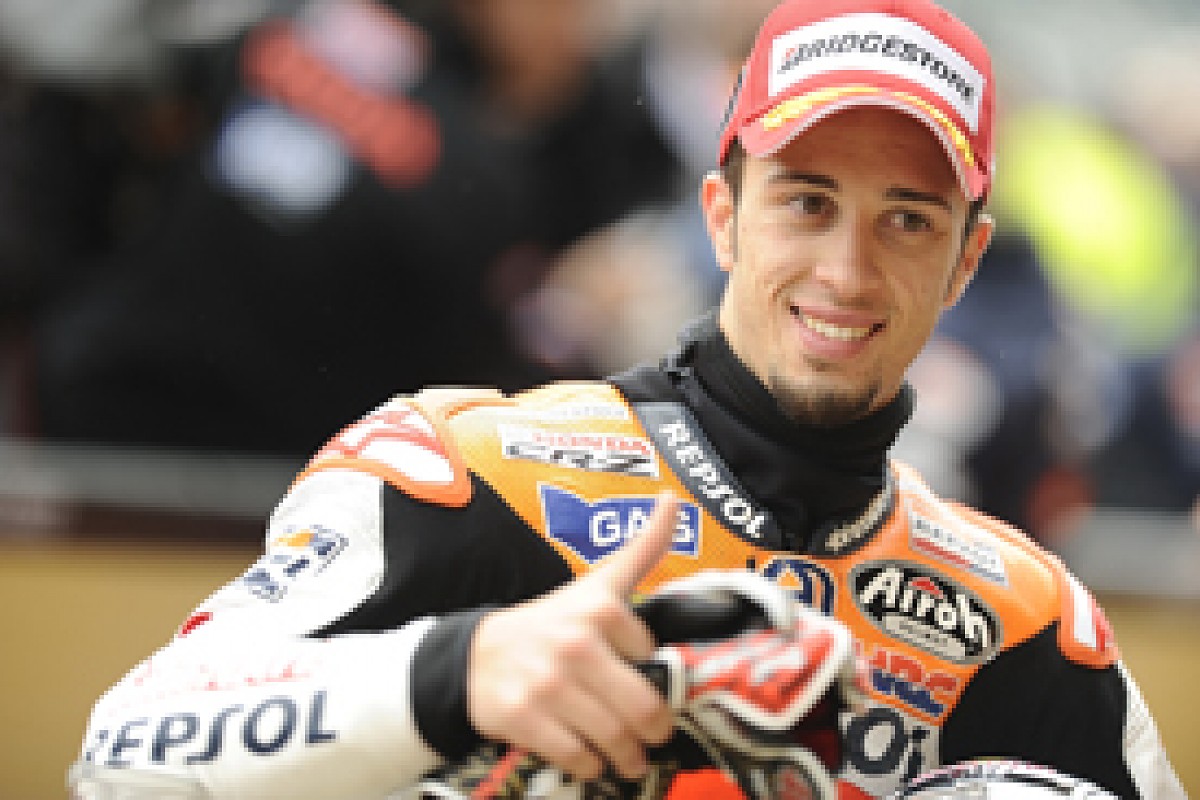 3. Andrea Dovizioso (Honda)
Points: 228
Wins: 0
Other podiums: 7
Poles: 0
Fastest laps: 1
The likeable Italian had a great opportunity to step up and stake his claim to a long-term HRC career in 2011. Moreover, Dovizioso needed to prove his pedigree against the best there is to beat. Instead 'Dovi' was blown away by new team-mate Stoner and couldn't match the raw pace of HRC's other rider Pedrosa (when the Spaniard was fit).
Too often Dovizioso found himself battling Rossi's recalcitrant Ducati, or more often HRC's satellite works Gresini rider Marco Simoncelli for fourth or fifth position. In fact the duel with Simoncelli ended up being a fight for Honda's attention as the company hinted at reducing its factory involvement for 2012.
That's not to say Dovizioso didn't ride well - at Mugello he chased home Lorenzo to take an impressive second ahead of Stoner in the dry. He took another at Brno - though that would have been third had Pedrosa not crashed. In fact he finished second on no less than five occasions. And for the record, his ratio of finishing ahead of Simoncelli was 8:3 for the season. Though once Sic beat Dovi home at Misano, he never lost to him again.
Third position in the championship was the mark of a well put together and consistent campaign, but the truth of the matter is that in his fourth year in the top class, and his third as a factory rider, Dovizioso needed to show superstar potential. He didn't and thus he will move to Tech 3's satellite Yamaha squad in place of Colin Edwards for 2012.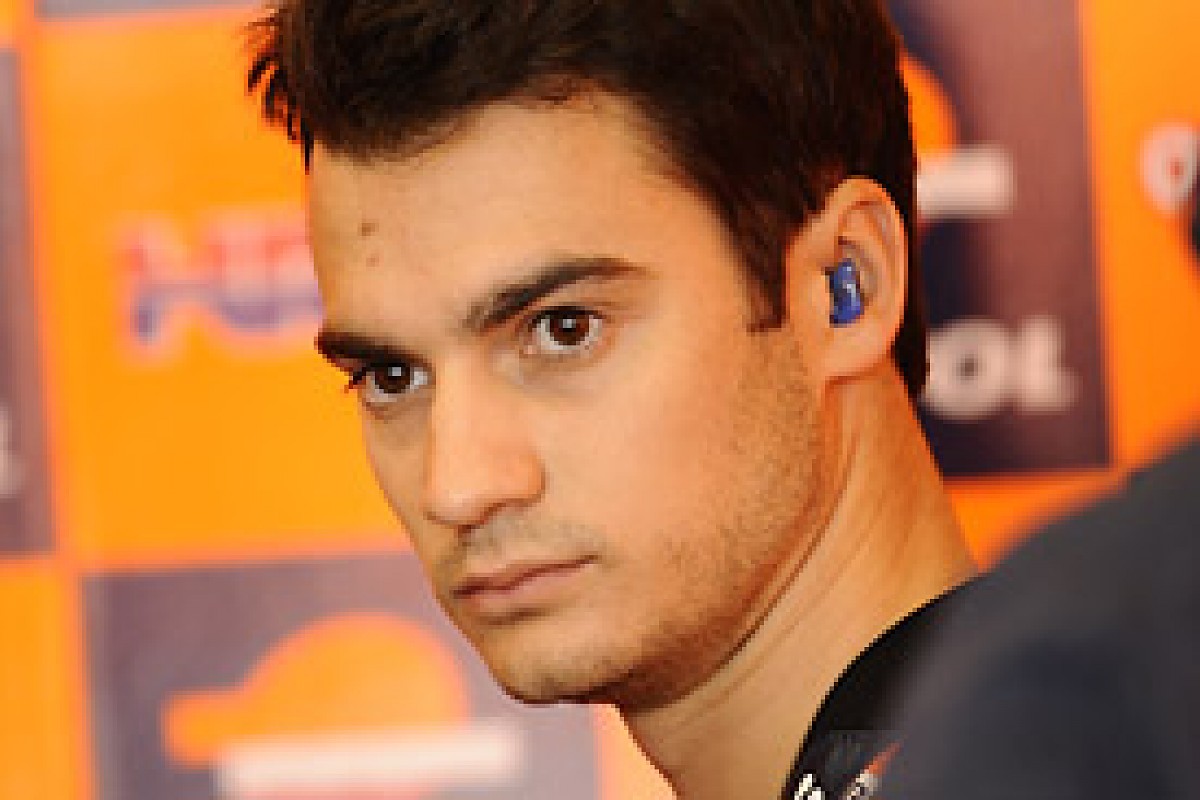 4. Dani Pedrosa (Honda)
Points: 219
Wins: 3
Other podiums: 6
Poles: 2
Fastest laps: 4
You had to feel a little sorry for Pedrosa in 2011. Faced with potentially the toughest in-team competition of his career in the form of Stoner, the Spaniard needed all his bones to remain meshed and correctly placed within his skeletal structure for a complete season... but that was never going to happen was it?
The body problems started early this year and Pedrosa cut a forlorn figure after finishing a distant second to Stoner in the Qatar opener when he discovered that what he thought was a previously healed collarbone injury was in actual fact still a potentially-career ending one. A frightening loss of feeling in his left arm led to an operation to relieve an intermittent compression of the subclavian artery. That the Japanese Grand Prix was postponed until October following the tsunami certainly assisted Pedrosa's ability to recover without missing a race.
He then took a brave second at Jerez before brilliantly winning the Portuguese Grand Prix to move ahead of Stoner in the championship. It was a huge victory, which not only boosted his confidence but proved he could be the equal of Stoner within the HRC garage.
But then came the French Grand Prix where he was controversially taken out by Simoncelli while the pair battled for second. The accident broke his right collarbone this time. And by the time Pedrosa was back from a three-race lay-off he was out of the championship hunt. The speed was still there though, as he proved with another win at Sachsenring just weeks after his return.
Pedrosa sort of inherited a third win at Motegi late in the season - a race he would have missed had it gone ahead as scheduled - but despite the five podiums he took on his return from injury he could not overcome Dovizioso's points total.
The year wasn't a total write off - he proved he could race Stoner on pace and that fit, he is every bit as fast as any of the 'aliens'. But that's always been the maddening dilemma about the man. He absolutely cannot afford another injury in 2012.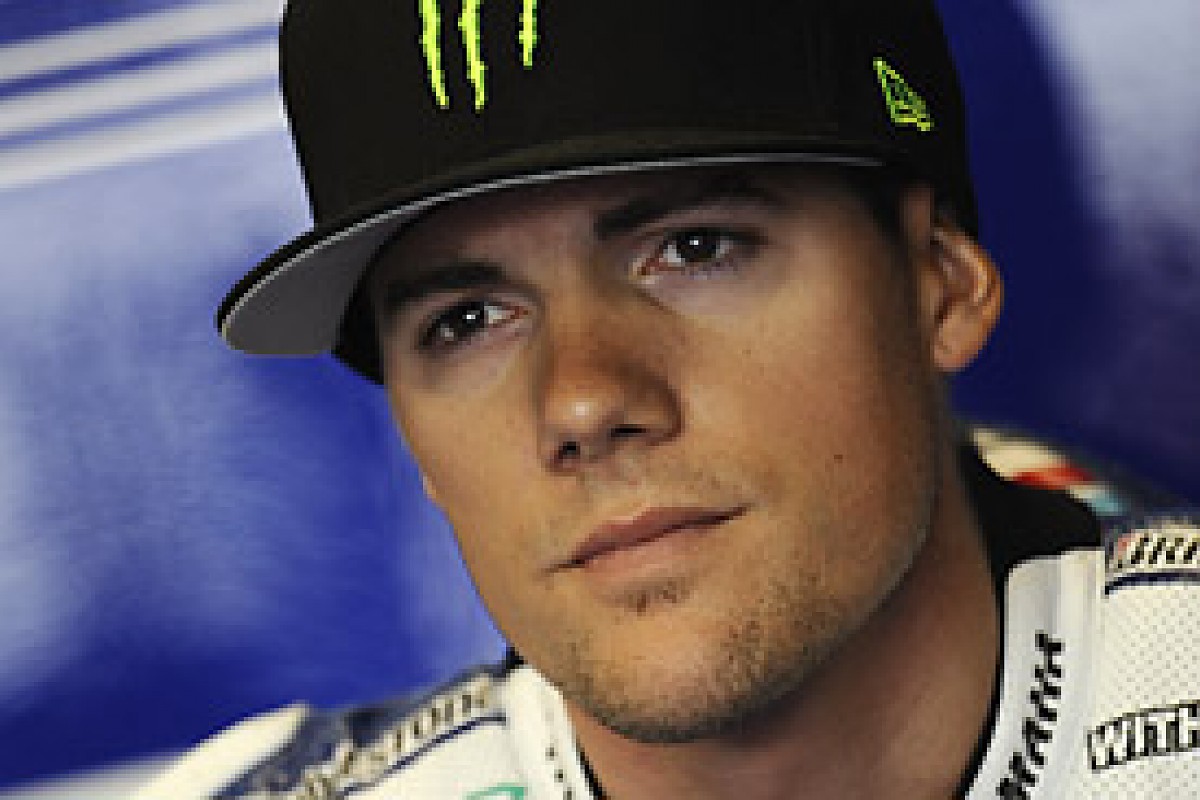 5. Ben Spies (Yamaha)
Points: 176
Wins: 1
Other podiums: 3
Poles: 0
Fastest laps: 1
If you were looking for the stand-out sophomore factory-bike graduate in 2011, it is possible your thoughts might have jumped to someone other than Spies, such was his low-resonance, zero-fuss approach to the season. But the truth is that while Simoncelli was the one in the headlines, Spies was the first non-'alien' to win a dry race in the 800cc era.
The Yamaha rider had an inconsistent season though and was never a constant threat to his team-mate Lorenzo the way the Spaniard had been in his second season to Rossi.
There were also mistakes, which must be eradicated, such as the shunt at Silverstone in the rain, which might have hurt his back more than he ever let on. Or the concussion-inducing shunt during the Phillip Island warm-up. There were also curious days when he simply couldn't get the fire lit.
But on the other hand the breakthrough win at Assen was top drawer, and the near-victory in the season finale at Valencia was equally thrilling. Even his home race at Indianapolis showed race-winning pace. There is certainly evidence that Spies has the skill set to progress into a position of authority never before achieved by a World Superbike champion and next year's switch to bigger engines could just see that happen.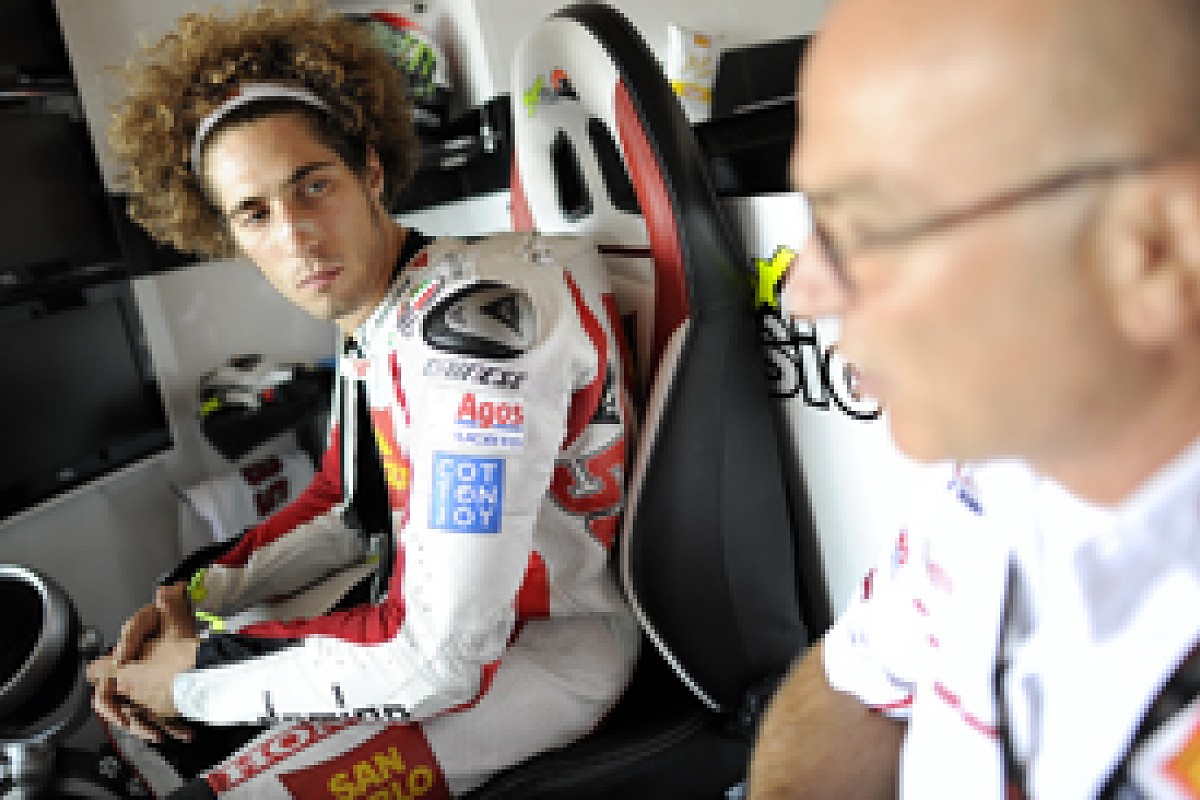 6. Marco Simoncelli (Gresini Honda)
Points: 139
Wins: 0
Other podiums: 2
Poles: 2
Fastest laps: 0
We'll never know how good he would have become. The truth is that Marco Simoncelli was still on the growth curve and it could have gone either way. The former 250cc champion had shown the speed to take victories but he had not yet attained the composure at MotoGP level to string one together when he died on the second lap of the Malaysian Grand Prix.
Everyone knows he crashed a lot at the beginning of the season - his first on a factory bike. Hell, it was almost a stock paragraph to put at the bottom of a free-practice report. But most of the time, he was as quick if not quicker than the 'aliens' in a lot of those sessions. And let's face it, Simoncelli wasn't the first rider to push it over the limit to reach higher ground: stand-up 2008-spec Jorge Lorenzo. Marco even led convincingly in the rain at Jerez before, yes you guessed it, crashing.
But the fact was he was sticking that white Gresini Honda where it wasn't wanted and it pissed off the established front-runners - accept his friend Rossi who thought it was all highly amusing. Simoncelli's non-compromising approach to combat didn't help either and that gave them an excuse to round on him when finally someone - Pedrosa - was injured in the inevitable contact at Le Mans.
Simoncelli was given a controversial ride-through penalty in that race and a telling off both from Honda and the FIM, as well as cursory retort from Rossi - which probably hurt the most. After that he seemed to settle down and focus. He bounced back with pole positions at Barcelona and Assen - where he dropped it again and took out Lorenzo, though more by accident than design. There were more calls for a ban, including from the normally mild-mannered Pedrosa, and this finally seemed to curb that particular enthusiasm for contact.
He improved vastly through the season after that and traded off some of the over-the-limit speed, replacing it with considered and more consistent riding. And the pace was coming back again as the races notched up. He took a third place at Brno - his first podium - and then a battling second from his old rival Dovizioso in what would be his final MotoGP finish at Phillip Island.
Simoncelli's trials had earned him a cult status among fans, and his death immortalised him while inevitably elevating the perception of his talent - which could not possibly have been measured accurately at this stage of his career. But more than anything else, it snuffed out one of the most captivating reasons for watching MotoGP racing on Sunday afternoons.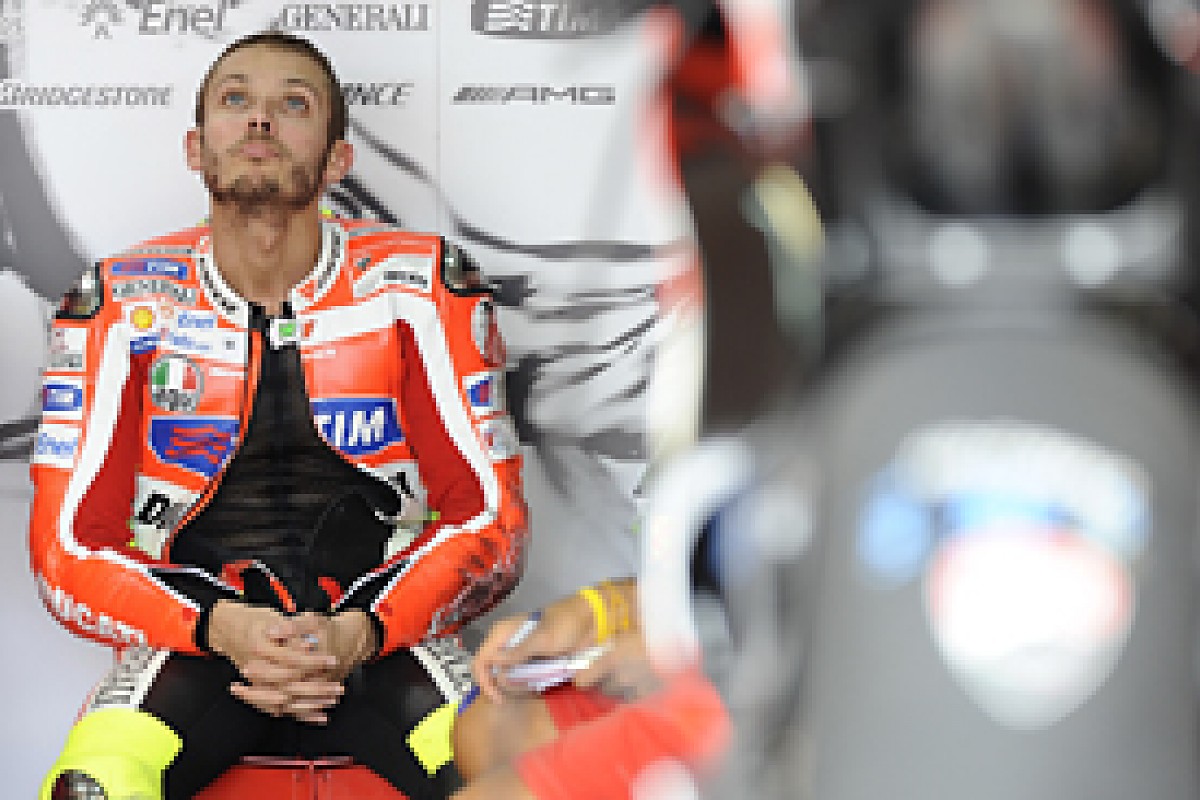 7. Valentino Rossi (Ducati)
Points: 139
Wins: 0
Other podiums: 1
Poles: 0
Fastest laps: 1
No one could have expected it to have been this bad. Not Rossi, not his legendary crew chief Jerry Burgess or the Ducati team's manager Vittoriano Guareschi. It was never going to be as easy as when the nine-time world champion switched from Honda to Yamaha in 2004, but this was an utterly catastrophic year for Rossi and Ducati and the worst either had endured in the top class.
It was the first time in Rossi's entire 16-year world championship motorcycle career that he had failed to win a grand prix, and in truth he never really looked like doing so.
How could it have gone so very wrong? After all, the bike was essentially the same one on which Stoner had won three races in 2010. Well there were lots of reasons. Rossi went into the winter still carrying a shoulder injury, which meant he missed most of the winter's testing - and when he could ride it wasn't at the limit. The bike was also completely at odds with his style - Rossi relies heavily on front-end feel, turn in and braking. He likes to carry a lot of speed into corners and it's just not possible for him to do it without these things working well on the bike. In the end what makes Rossi great is different from what makes Stoner a world champion and, as Ducati found out painfully, the two skill sets were not interchangeable.
The season began reasonably enough with a seventh, and then a chance of a win in the rain at Jerez was lost with an uncharacteristic error when Rossi took out Stoner. After that it was just a mish-mash of ups and downs as the team tried more flexible front ends and even introduced a modified version of the 2012 1000cc GP12 to improve the situation. None of it really worked and his best result ended up being a third place at Le Mans early in the season.
Towards the end of the year, Rossi was also involved in the accident that took the life of his friend Simoncelli. The Italian and Colin Edwards both struck the Gresini rider as he fell from his Honda at Sepang. Devastated, there were rumours the greatest rider of all time might quit, but nothing could be further from the truth.
Rossi didn't lose it overnight, and if anything 2011 was proof that he is merely mortal. But human beings are capable of extraordinary things, and Rossi still has it in him to pull a phoenix out of this fire. He has to - his legend and his reputation depend upon it.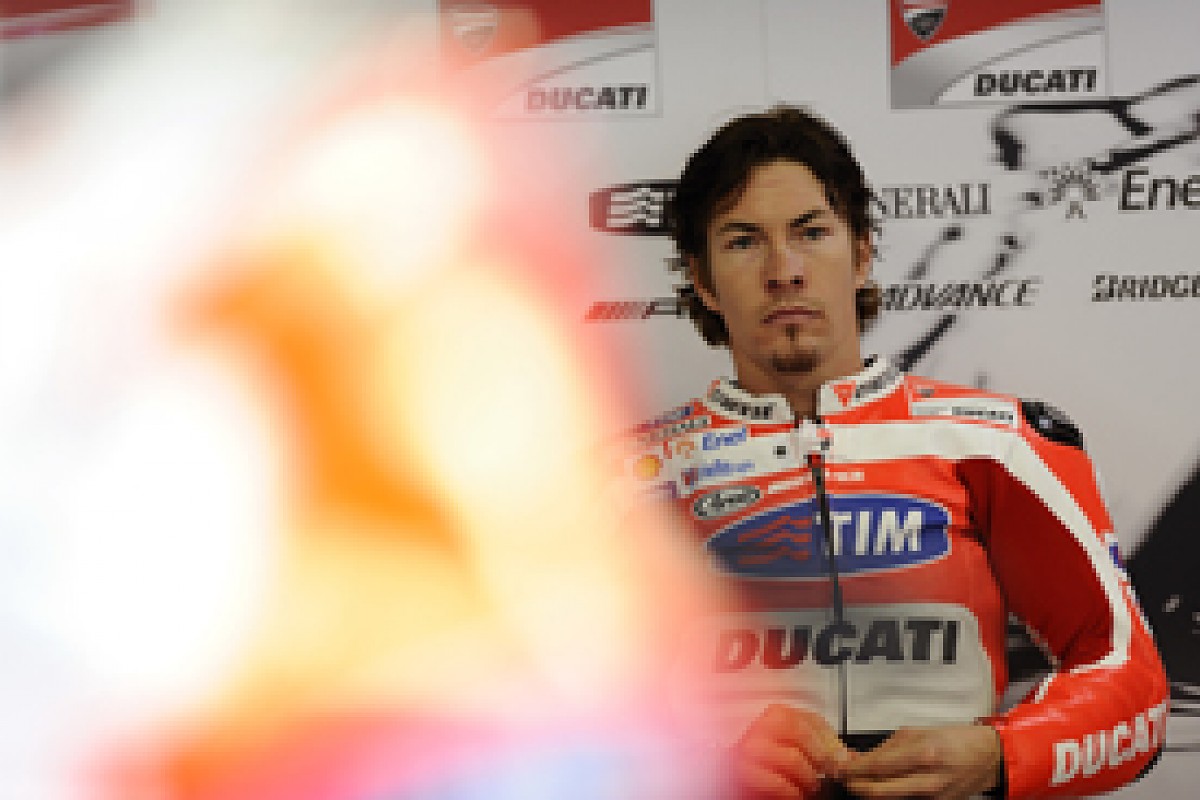 8. Nicky Hayden (Ducati)
Points: 132
Wins: 0
Other podiums: 1
Poles: 0
Fastest laps: 1
You got the impression the 2006 world champion was simply watching what was going on over the other side of the Ducati garage with a mixture of shock and awe, all the time wondering how it was likely to affect his own fortunes. As the Italian team rocked from one almightily underwhelming development to the next in search of Rossi's happy place, Hayden kept his composure and provided a calm hand to help steer the team through these stormy waters.
The American's season was more consistent than his team-mate's and his high was taking a podium at a wet Jerez early on - a feat Hayden might have repeated at Silverstone had he not been beaten to the show by compatriot Edwards. The low was a disastrous showing at Indianapolis where the ill handling Ducati ate its soft tyres and forced him to pit for new ones - pushing the utterly likeable Hayden to the edge of his tolerance.
The Kentucky kid knows how to play the game, and he's been a works rider for a long time. He's biding his time and waiting for Ducati and Rossi to get it right so he can race a good bike again - but don't overlook him because he has enough talent and independence to steal wins for himself.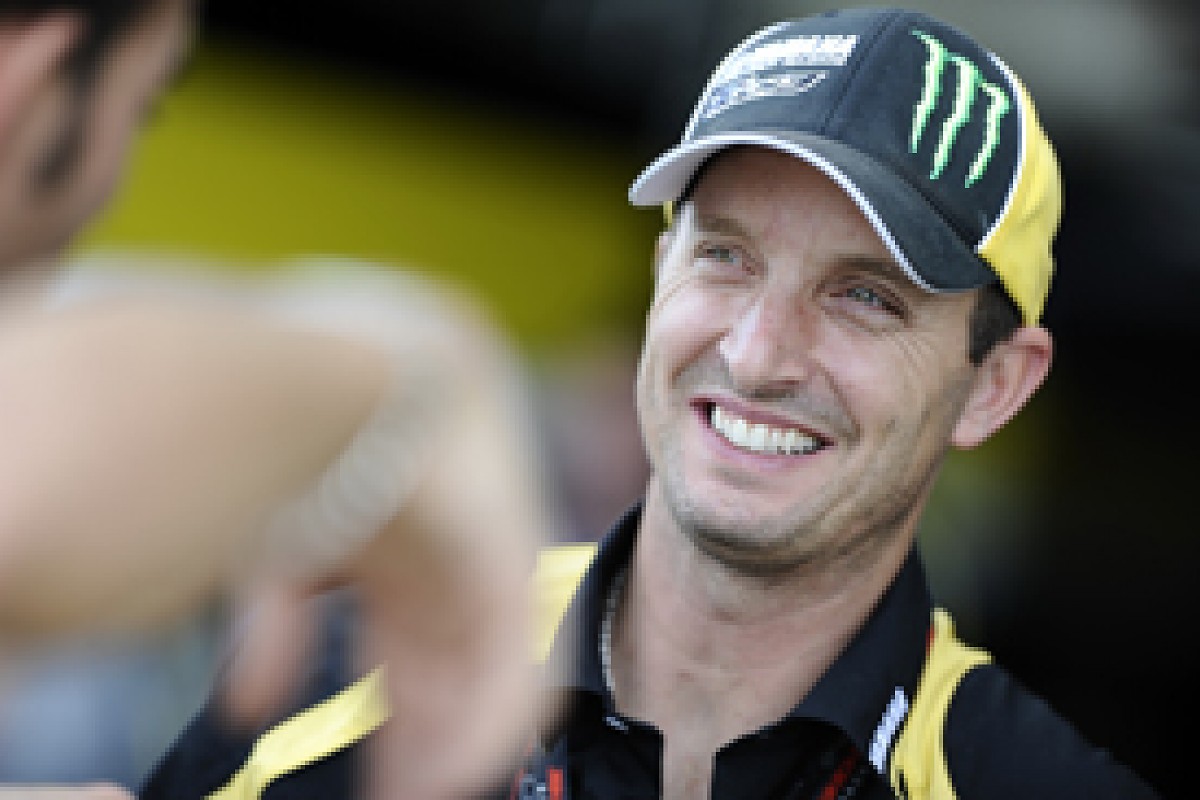 9. Colin Edwards (Tech 3 Yamaha)
Points: 109
Wins: 0
Other podiums: 1
Poles: 0
Fastest laps: 0
It's possible that this was the last time Edwards will ride anything close to competitive machinery in the MotoGP world championship - so therefore it stands to reason that he might now very well never win a grand prix. That's sad.
The 37-year-old restored himself to top privateer rider in his last year for Tech 3 Yamaha, having given Ben Spies plenty to think about last year, and at no point did he look anything other than feisty and ready to pounce on opportunity should it come his way.
The Texan showed highly-rated British rookie Cal Crutchlow the way for much of the season and still had enough nous to snatch himself a podium at Silverstone in teeming rain while nursing a broken collarbone sustained at Catalunya - an injury that forced him to miss a race for the first time in his MotoGP career, much to his disgust.
Tragically Edwards had enjoyed his best qualifying performance of the season at Sepang (4th), and was dicing competitively with Rossi over sixth position in the race when the pair struck Simoncelli fatally. Edwards was distraught afterwards. He missed the final race because of a shoulder injury sustained in the accident.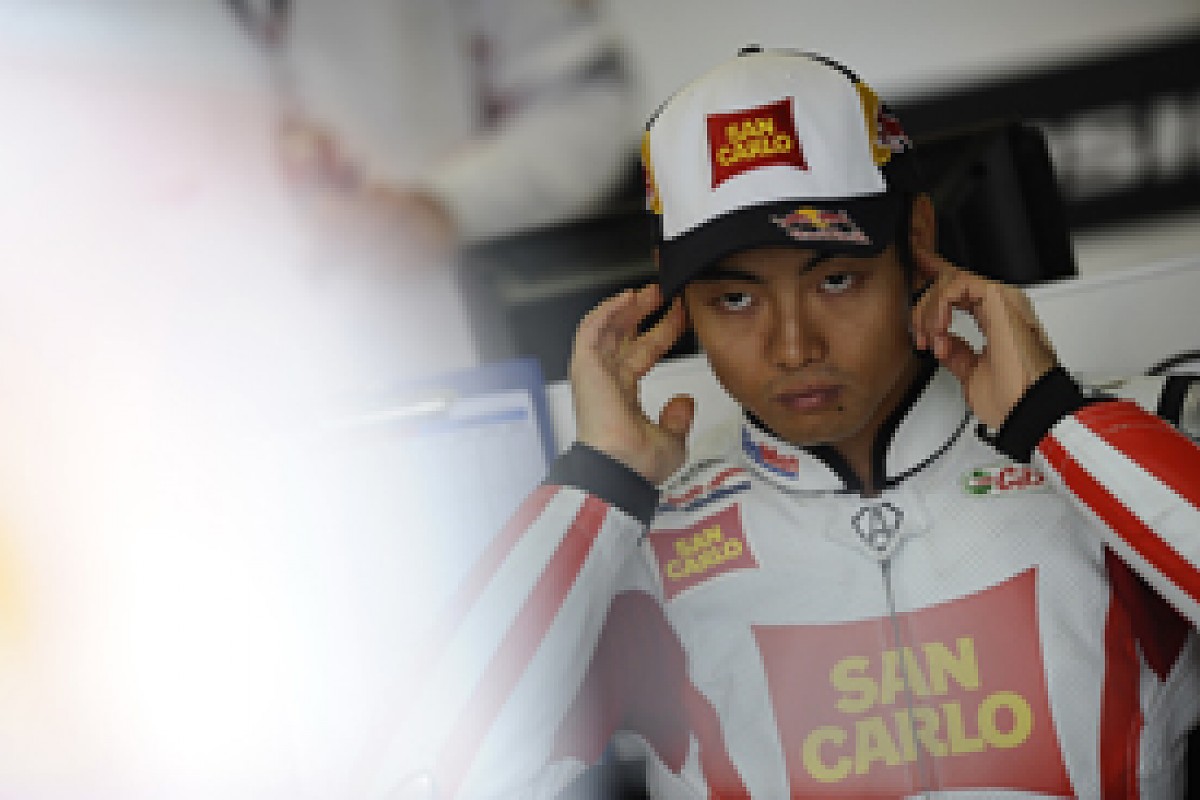 10. Hiroshi Aoyama (Gresini Honda)
Points: 98
Wins: 0
Other podiums: 0
Poles: 0
Fastest laps: 0
The Japanese rider was blighted by injury and knocked sideways by the appalling natural disaster that occurred just before the start of the season in his home country.
His year began well enough with consistent rides for Gresini and he took a fourth place in the rain at Jerez, but he was utterly overshadowed by Simoncelli - even though the Italian was on a factory bike.
When Aoyama's chance came to ride a Repsol factory Honda, while standing in for Pedrosa at Assen, he crashed heavily and sustained injuries that affected his performances for the rest of the year. Underwhelmed by his own form, he quit MotoGP for World Superbikes at the end of the season.
The best of the rest...
Hector Barbera often provided Ducati with the best performances from its privateer ranks and finished 11th in the standings ahead of rookie of the year Cal Crutchlow who showed no shortage of talent in between crashes on his Tech 3 Yamaha. The Briton has a second bite of the cherry in 2012 and deserves it if not only for the brilliant fourth place he took in the Valencia finale.
Alvaro Bautista did his best to keep Suzuki in MotoGP. Hampered by a lack of team-mate feedback and a broken thigh in a terrible crash in practice for the season opener - the Spaniard still hasn't had an injury-free season in the top class - he was a regular top-six runner by the end of the year. Sadly he was dicing for fourth with Simoncelli when the Italian crashed at Sepang.
Series returnee John Hopkins stood in for Bautista while he was injured and didn't look out of his depth either - had the factory team stayed in the sport, there was a chance he would have been back in MotoGP fulltime in 2012.
Karel Abraham surprised everybody by being capable of racing at this level despite making the graduation through trust-fund means and a family owned team. He took a seventh in the rain at Jerez, but like other privateer Ducati runners struggled to make the GP11 work anywhere.
Toni Elias didn't get on with Bridgestone's tyres. At all. This is a man who has won GPs and claimed the inaugural Moto2 title. Such were his problems there were times when he looked completely out of his depth. Randy de Puniet had an equally catastrophic campaign for Pramac, which seemed to lurch from one accident to the next.
Perhaps the saddest sight was watching Loris Capirossi having to endure uncompetitive Pramac machinery and recover from quite horrible injuries after his Assen shunt, just so that he could complete a magnificent career with pride. He finished ninth in his final grand prix - his 328th - having carried Simoncelli's #58 on his bike in honour of his fallen compatriot.