George Russell's sensational Mercedes debut and Sergio Perez's first Formula 1 victory make the cover of this week's Autosport magazine, out today (10 December).
With seven-time world champion Lewis Hamilton forced to miss the Sakhir Grand Prix due to COVID-19, Russell had very little time to prepare for his first race in the W11. But, as Alex Kalinauckas shows in our report, the 22-year-old would probably have won the race but for some extraordinary blunders from Mercedes.
Russell's performance also strengthened his case for joining the pacesetting team sooner rather than later, putting pressure on Hamilton's team-mate Valtteri Bottas, and we explore the possibilities in the driver market.
Perez's storming race after lap-one contact surely also puts him in a better position to find a 2021 F1 seat, which he deserves.
Joining F1 with Haas next will be Mick Schumacher, son of the legendary Michael, and he secured the F2 title last weekend despite a brilliant charge from Red Bull protege Yuki Tsunoda.
Just as dramatic as events in Bahrain was the World Rally Championship finale at Monza. Welshman Elfyn Evans went into the Italian event with a 14-point lead but, as our report explains, disaster struck as the weather changed, making conditions treacherous.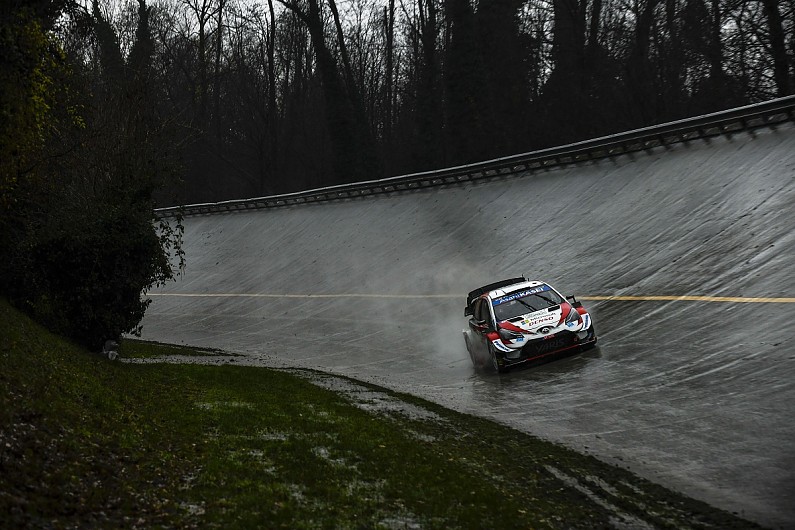 After Evans's unfortunate crash, his Toyota team-mate Sebastien Ogier took victory, securing his seventh WRC crown in eight seasons, and with the third different team.
Elsewhere, we speak to rising sportscar star Job van Uitert, following his outstanding LMP2 performance at Le Mans, and look back at how Joan Mir became the first Suzuki rider to win the MotoGP title for two decades - and pick out the two-wheeled season's top 10 performers.
As well as the usual news from the UK club racing scene, we also report from the MSVR meeting at Donington Park and review the British GT and F3 seasons. Ex-British Touring Car racer Rob Collard and Sandy Mitchell topped the GT3 points, but where do they sit in Autosport's list of best performers from the campaign?
Next week's magazine (17/24 December) will be our special Christmas double issue, feature the Abu Dhabi GP report, Top 50 drivers of 2020, Damon Hill's greatest drives, and much more.
Want Autosport magazine delivered to your door each week? Subscribe today and never miss your weekly fix of motorsport: www.autosportmedia.com/offer/article