It has been five decades since the Lotus 72 carried Jochen Rindt to the 1970 Formula 1 world championship title in its first season of competition.
The 72 model was still going strong four years later when Ronnie Peterson took three grand prix wins for the team. Although Rindt's 1970 season would end in tragedy at the Italian Grand Prix, the 72 subsequently became one of the best-loved machines of motorsport history, and topped the Formula 1 section of our series of 'greatest cars' podcasts celebrating the 70th anniversary of Autosport magazine.
That's why we have devoted 25 pages of this week's Autosport magazine, out today (8 October), to the Lotus 72. From its initial Gold Leaf livery to the famous JPS black-and-gold, Gary Watkins explores what made it so good (and, at times, so troubled). Charles Bradley talks to Emerson Fittipaldi, who won the 1972 world championship with the car, and gets told by the Brazilian that it was the most special car of his career. And Matt Kew charts the restoration of the chassis with which Fittipaldi scored most of his Lotus successes.
Classic Team Lotus chief Clive Chapman, son of marque founder Colin and who kindly made the restored 72 available to Autosport for a track test, also contributes his thoughts on the car.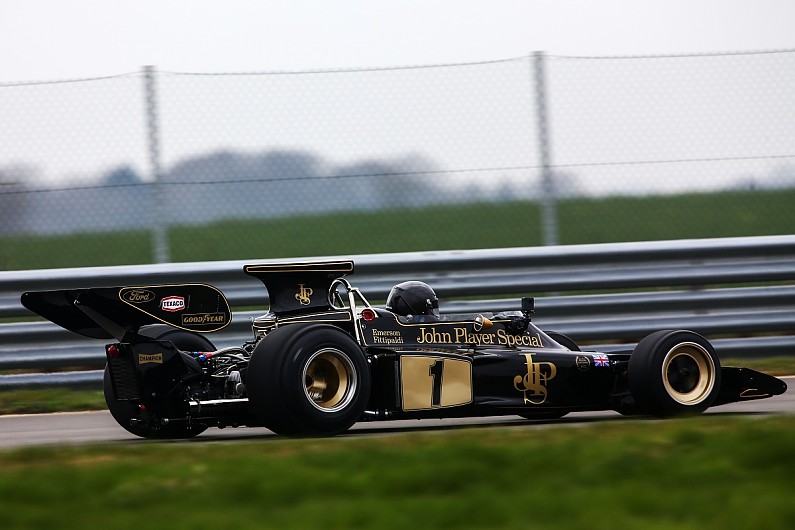 Moving to modern F1, Honda left Red Bull and AlphaTauri in the lurch by announcing their withdrawal from the end of 2021, and the implications of this are our obvious starting point for our seven pages of Pit & Paddock news.
Over in the States, Scott Dixon's late-season stumbles in the IndyCar Series continued as Penske pair Josef Newgarden and Will Power took victories at the Indianapolis GP circuit. David Malsher-Lopez tells the story of how that happened.
We also have a full round-up of the UK's national racing action. Unfortunately the second day of the Castle Combe Autumn Classic was abandoned due to the heavy rain, but the British GT and British F3 championship nailbiters continued - with some controversial and regrettable organisational snafus for the single-seater racers, which are investigated in an opinion piece by Stefan Mackley.
Want Autosport magazine delivered to your door each week? Subscribe today and never miss your weekly fix of motorsport: www.autosportmedia.com/offer/article