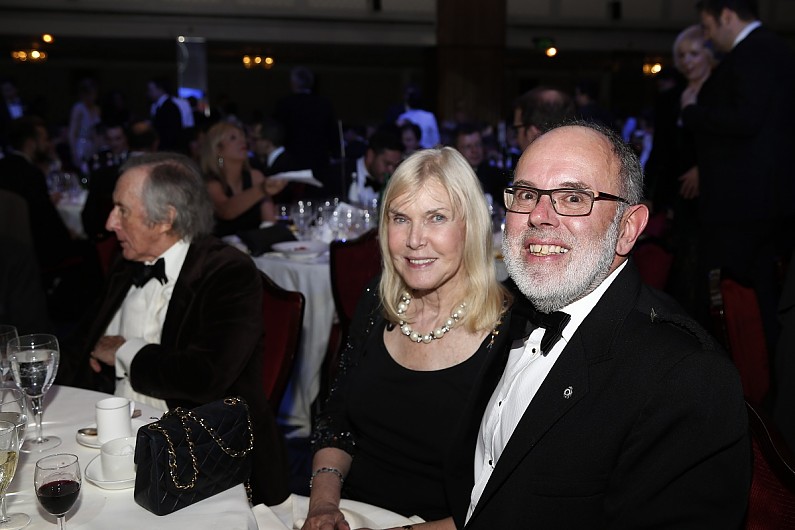 As the news of the unexpected passing of Peter Foubister on Friday filtered through, the level of respect he held was clear in reactions from all over the world carrying the same message: "What a sad loss of a wonderful, lovely, genuine, enthusiastic character. A great man." They were unanimously followed by tales of great times, fun, celebrations and laughter.
Foubie - there is no other way to remember him - was instrumental in the development and growth of Autosport magazine through the late eighties and nineties, including many of the activities associated with the title: the prestigious Autosport Awards, the Autosport International exhibition, and last but not least, what is now known as the McLaren/Autosport BRDC Award, launched back in 1989
A devoted Scotsman, Foubie started at the magazine as rally editor in 1980, and his passion for the sport came through in his writing as he followed the World Rally Championship. When he became editor in 1988, the writing took a back seat, and his mantra to his staff was simple: "Make the reader feel like they were actually there."
This came from the man who, pre-internet, had done an entire Monte Carlo Rally report from his room at the Beach Plaza hotel. The Autosport office had a full set of 'lifted' Beach Plaza coffee cups as a daily reminder.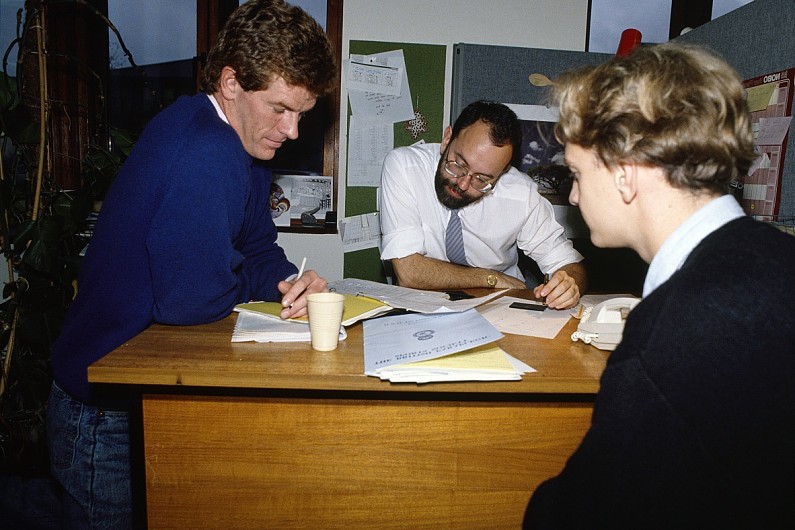 Foubie became editor soon after I joined the staff, and no better mentor could I have had. He would give us all encouragement, and make every one of us feel that anything was possible, however off-the-wall. He would be there for advice ("Aye! It'll cost ya a Foubie Poooooound..."), he would also be there in times to help with personal issues any of us were facing outside of work. He cared.
He worked through the editor's chair from 1988-1992 (introducing computers to replace typewriters, and even hiring a designer!) to become publisher, continually exploring ways to expand the Autosport brand. Among the many leftfield ideas that had been kicking around was turning the magazine's annual awards feature into an actual end-of-season dinner event in 1987. It grew very, very quickly into the star-studded not-to-be-missed banquet it has become today.
In 1989, a brand new award came together, and was hastily pitched to Ron Dennis at McLaren to support and help young British talent in racing, and the McLaren Autosport Young Driver of the Year was born. Within a handful of years, the BRDC was brought on-board to make the award even bigger.
The first recipient was 18-year old Formula Ford racer David Coulthard, who was blown away to find out the prize included a run in the dominant McLaren-Honda Formula 1 car. There are a great number of successful racers who consider winning the Award a pivotal moment in their careers, and forever grateful to Foubie for its existence.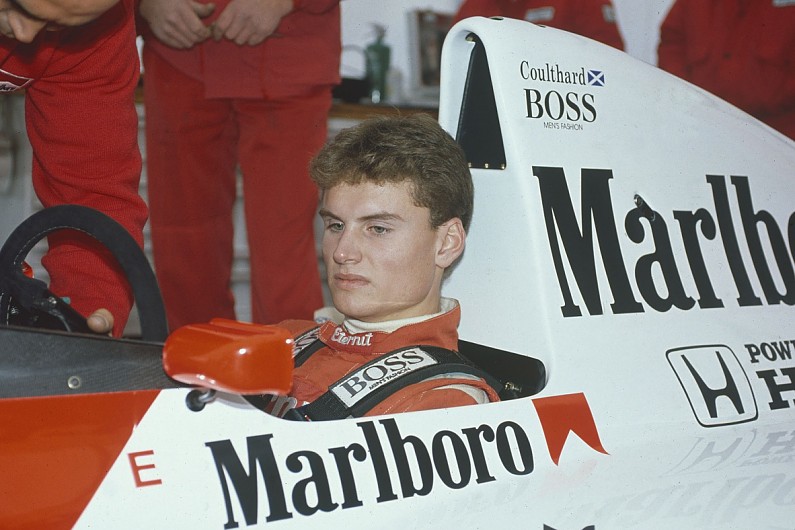 The Awards may have been Foubie's baby, but right from day one it was his long-suffering personal assistant Laura Coppin who helped make these grand ideas a reality. As the awards grew, so did the after-show party, which in no time at all became the hottest ticket in town.
What started as a few staff winding down after the Awards became an event of its own. You can't help but smile at memories of the Chesterfield Hotel bar at around 4am with Scottish regulars led by Foub, Coulthard, Dario Franchitti and Colin McRae in orange wigs and tartan caps celebrating Colin's world rally title.
As the Autosport brand and the commercial products associated with it continued to grow, so did Foubie's own career within Haymarket, moving him further 'upstairs' away from Autosport. However, the magazine would always hold huge place in his heart.
In 1996 he became publishing director, and the successful launch of F1 Racing soon followed - in a multitude of languages. One title - not quite so glamorous, but that showed his willingness to try whacky ideas - was GPX, a kind of 'tat' Hello!-meets-Formula 1 magazine, complete with promotional milk float!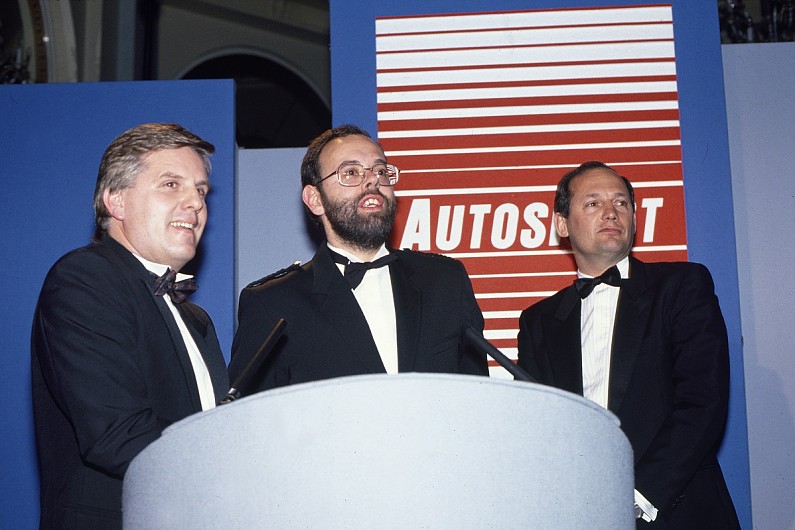 In 2004 he was appointed to CEO of Haymarket Worldwide Inc, and a relocation to America which oversaw RACER magazine and its media projects, and where he also proudly introduced Southern California to Burns Night.
On returning to the UK in 2009, there were spells as a consultant to the Bahrain GP, Goodwood and its Breakfast Club, and finally as Motoring Secretary at the prestigious Royal Automobile Club in London. It was a role he was enjoying thoroughly, bringing the Club into a new era with a myriad of events and fresh ideas, his enthusiasm and creativity still in full flow.
It's fitting that only the night before his passing Foubie was in his element, at International Historical Motoring Awards ceremony collecting an award for Best Rally Tour for the RAC's recent London to Brighton Veteran car run.
Also fitting is that his former Awards partner-in-crime Laura was there too, and they enjoyed an evening that was "pure Foubie", that ended with them hatching a plan to get the old gang together, prompted by an email from DC. They decided a bash was a great idea, and he offered to host it in the New Year at the RAC Club.
It's so true that Foubie's influence touched a lot of people's careers and lives. Like the many Young Driver Award winners, there are a great many of us in publishing and media that owe Foubie their careers, myself included. It's a cliche, but very true. He will be sorely missed. Appropriately, the flags at the RAC Club on Pall Mall and at Woodcote Park were flown at half-mast the in Saturday in his honour.
Grand Prix legend Stirling Moss paid his own tribute.
"Susie and I were really saddened to hear the news about Peter," said Moss.
"He was a great PR man who was imaginative and energetic. He was also a very good journalist and we fondly remember the Autosport summer parties on the Roof Garden in Kensington.
"He was fun, loyal, and most of all a good friend. That generous, smiling face will be an enormous loss to the motoring fraternity and we will miss him a great deal."
Our condolences go to his wife Marion, and children Gemma and Rory. A great man may have gone, but neither he, nor his wonderful legacy, will be forgotten.