The 1982 Formula 1 season had it all: 11 different winners (from seven constructors), 18 different men on the podium and a title race that went down to the final race of the season.
John Watson was one of three drivers with a mathematical chance of winning that year's F1 crown, having already won at Zolder - a joyless occasion following the loss of Gilles Villeneuve - and Detroit. He was in contention again in the denouement, where he needed to win to stand any chance of denying Keke Rosberg. In the end he was forced to settle for second, ending the season five points behind the Finn in the championship.
Watson turns guest editor for our special revisit of 1982, chronicling everything from Niki Lauda's surprise return as his team-mate to the strength of his rivals and the politics of the day - including the infamous drivers' strike and the 'ladyboys' who crept away from it.
Alongside Watson, our 1982 special takes in the key facets of an incredible season. From the champion Rosberg, who only won once - but did so in a non-turbo Williams - to the Ferrari rivalry of Villeneuve and Didier Pironi before the tragic loss of the Canadian.
Fittingly for such a close season we also look at the men who could have been king and how their challenges faltered, pay homage to Lauda's return and go under the cover of some of the great cars of the season, including Williams's FW08 and the Ferrari 126C2.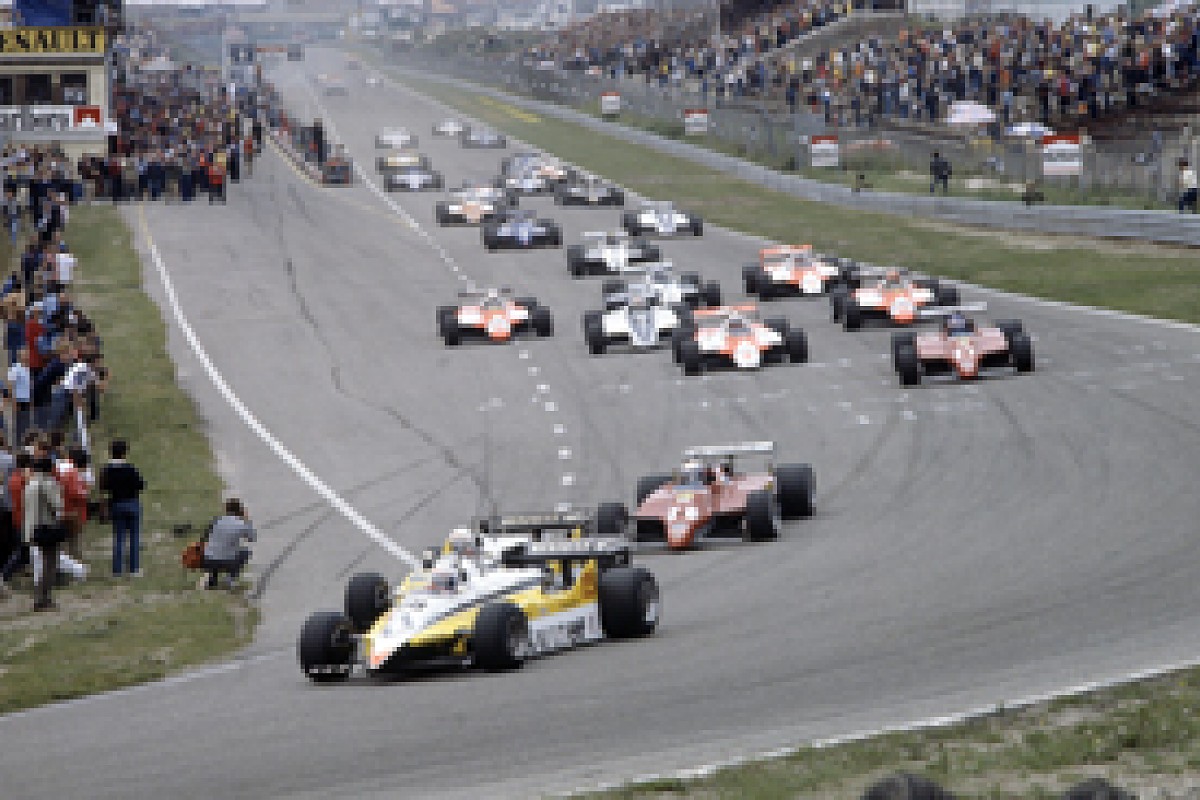 The 1982 title battle was one of the best in F1 history © LAT
The modern F1 audience: Moving back to 2012, we analyse how UK TV figures have fared since the famous race-share deal, thrashed out between the BBC and Sky, was introduced - comparing not just numbers between the two broadcasters, but also last year's BBC-only figures.
Ferrari's 'wake-up call': Staying in the present, we also hear from Pat Fry about how Ferrari's stuttering start helped galvanise the team into making changes that could have a far wider impact than just the 2012 season - with the initial F2012 woes a trigger to overhaul the Ferrari factory and reignite the passion within Maranello.
Mark Hughes column: AUTOSPORT'S grand prix editor turns his attention to Red Bull's liberal appraisal of the F1 rule book, and how there could yet be an explosive outcome to it's 'manual' ride-height story - especially given FOTA's ebbing influence and the teams' collective, and growing, disunity.
Lotus poised for racing cutbacks: Across in the non-F1 world, Lotus has given a clear indication that it will make dramatic cutbacks to its motorsport programmes in 2013. AUTOSPORT talks to its director of motorsport Claudio Berro, who insists that the brand might have to focus its attentions, even if its LMP and GT sportscar programmes are likely to be safe.
Philippe Bugalski, 1963-2012: The man who handed Citroen a first world championship rally victory passed away following a fall at his home near Vichy. We pay tribute to 'Le Petit Bug'.
BTCC Snetterton: A practice fire, overly-enthusiastic moves and three different winners - just another weekend in British Touring Cars. Kevin Turner was at Snetterton to document all the action, including a first BTCC pole for Toyota since Julian Bailey at Knockhill in 1993.
From the archive: Staying on the 1982 theme, we talk to American motorsport legend Bobby Rahal about his first Indycar win, which came on only his third start - the inaugural running of the gruelling Cleveland 500.
Race of my life: Our guest editor John Watson, one of Britain's finest grand prix drivers with 152 starts for Brabham, Surtees, Lotus, Penske and McLaren, speaks about his greatest race.
Read this week's AUTOSPORT digital magazine.