A trio of French drivers, under the 'Baguette Racing' banner, will start the first race of the Le Mans Super Final from pole position after topping a nine-part qualifying session.
The teams were tasked with contesting nine 45-minute qualifying sessions replicating the cars and tracks that will be used in the nine-race Super Final, which is taking place in a 24-hour period prior to the real-life event.
The 12 three-driver teams had to build their own fantasy garage, with an in-game budget of €150million. There is a $100,000 prize pool at the Super Final and the winners will stand on the real-life Le Mans podium.
The team's times from each session were totalled and the lowest aggregate time earned pole.
Baguette Racing features Red Bull Esports driver Aurelien Mallet, Christopher Cabrera and Alexandre Arnou. Its overall time beat Keep it Simple Racing by just one tenth of a second.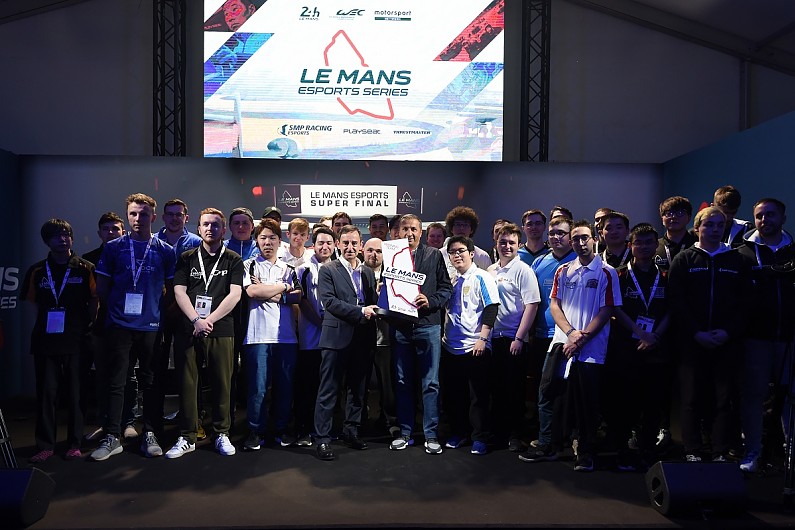 Tobin Leigh, who qualified via LMES' on-site event at Autosport International, topped two sessions for Keep it Simple, making full use of his strategic car choices that he hopes will convert into multiple race wins and the $3000 for winning one of the first eight races.
One of the surprises of qualifying was the MAD Motorsport entry, which topped the opening qualifying session, and repeated the feat in the seventh session - 2000's prototypes around Le Mans - to earn third place on the grid.
Williams Esports' sole entry booked sixth place on the grid while the two wildcard entries, Veloce and SMP, struggled with their lack of experience - eventually qualifying eighth and 12th.
LMES European points leader Shaun Arnold was forced to pull out of the Super Final a couple of days prior to qualifying due to personal reasons. His team-mates will compete as a two-driver team for the event and will line up for the first race 11th.
The LMES Super Final will be streamed free across Motorsport.TV, Facebook, YouTube, and Twitch, with the first race starting at 11am CET on Friday June 14.