Last time Evan Thorogood was at Le Mans, he was running one of the biggest esports events around. This year he's getting behind the wheel and is aiming to win a series with an even bigger prize at the Le Mans Esports Series Super Final.
Forza has long been Thorogood's [better known as RaceBoy77] game of choice and is one of the most experienced drivers heading to the sim racing final. He's seen the evolution of the Esports scene into the global phenomenon its become in recent years.
"I started setting records on Forza 3 [released in 2009]," Thorogood told Autosport.
"But I wasn't old enough and there weren't the competitions back then that are available now.
"It's really exciting, I've kind of lived through it all. You had these competitions pop up, and then it went dead for a while, but now stuff is happening again and it's really awesome. I think it's great that people can make a living out of it, back in the day, it wasn't nearly as possible as it is now."
With his vast knowledge of the Forza scene, Thorogood became a project manager for the Forza Racing Championship and worked on their 2017 season finale, which was held at Le Mans.
The LMES Super Final features nine races, held over a 24-hour period prior to the real-life race. Thorogood believes his experience of similar esports events will aid his team.
"There was a ForzaRC event a couple of years ago," he added, "that I didn't compete in myself but I probably got less sleep than all of the drivers because I was helping to run it.
"I've had a lot of experience with this, and obviously growing up gaming, you have a lot of gaming sessions long into the night, so I'm used to it.
"My body and my mind will be able to cope with the 24 hours, and I've told my team-mates, that I'll sacrifice myself for them so that they can get more rest."
The Super Final also tasks the 12 three-driver teams with picking their own 'fantasy garage', from an in-game budget of €150m. The winner of each of the first eight races will receive $3,000 in prize money, while the grand finale boasts $25,000 for the winning team.
Some teams, who are uncertain of their chances of winning the finale, are electing to prioritise some of the first eight races, picking a cheaper but slower car for the finale, in order to save the budget for more expensive and faster cars for a few of the first eight races.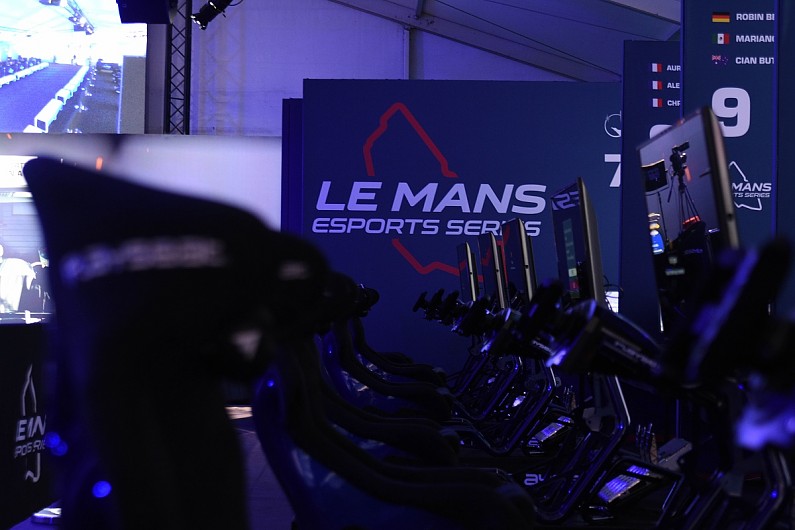 Thorogood believes his experience and understanding of strategy will help his 'Kitty Krew' team-mates Daniel Nyman and Sauber Esports driver Phelipe Roberto.
"I don't know if it gives me more of an advantage but the insight is good," Thorogood said. "I understand a bit more about how everything works a bit more, and It gives me a few ideas about strategy.
"I've always been someone who has been interested in strategy, hopefully, that will help with my team's strategy in terms of car picks, and who drives when.
"There are two main strategies, go for wins in the smaller races or go for the big win, and we're going for the big win."
Thorogood has been a part of LMES since the start, competing in all six-qualifying events and finishing as the top qualifier of the Americas region.
The Super Final will be the first time drivers from all the regions have faced off against each other.
While a lot of other Forza series allow drivers to use the controller, Thrustmaster has provided the LMES competitors with a unique wheel and pedal set-up, which isn't commercially available.
"It's going to be a challenge, we really don't know where everybody stands," he admitted.
"If it was on the controller, we would have an idea but because it's on the wheel, we really have no idea. Nobody knows where everybody is. I know the European guys are going to be really quick, not matter what."
The biggest share of the $100,000 prize pool and a place on the real-life Le Mans podium awaits the winner, and after running events that give other drivers a chance of success, Thorogood is more than ready for his own shot at glory.
The entire LMES Super Final will be streamed free across Motorsport.TV, Facebook, the FIA WEC's YouTube channel and Twitch with the first race starting at 11am CET on Friday 14.