Veloce Esports will race in the Super Final of the Le Mans Esports Series, after earning one of the two "wildcard' spots.
A total of 10 three-driver teams qualified via LMES's six-round qualification process and will be joined by two wildcard teams in the final, which will take place across June 13-15.
One of those teams will be leading sim racing outfit Veloce, who boast reigning Formula E champion Jean-Eric Vergne as one of its backers.
Veloce also has two high-profile 'customer teams' in Sauber Esports and Fernando Alonso's FA Racing Esports team.
For the LMES Super Final, the team will field the eRace of Champions 2019 winner James Baldwin, who is also a popular Twitch streamer and a racing instructor at Palmer Sport.
Baldwin will be joined by two Forza specialists in Noah Schmitz and Sauber Esports ace David Kelly, who finished fifth and sixth in last year's Forza RC World Championships finals respectively.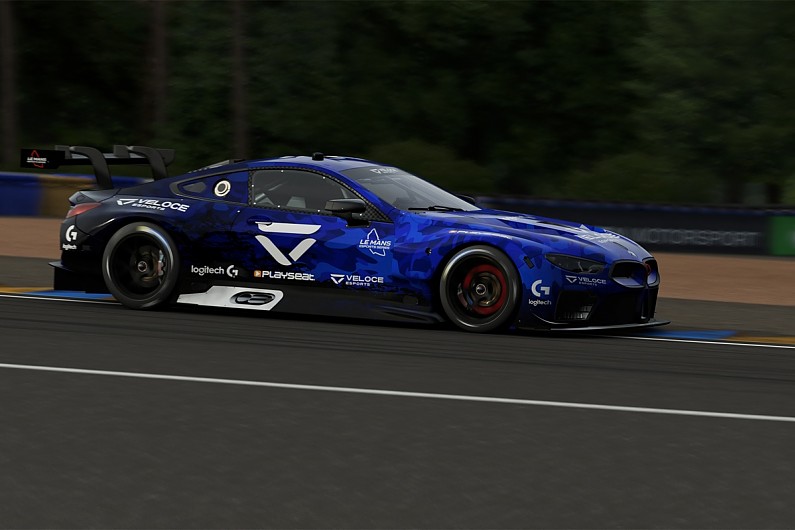 The LMES Super Final will comprise of a nine-race schedule, in which the first eight races will set the grid and the intervals for the showpiece 90-minute final race.
The final race will have drivers participate in the traditional Le Mans start by running to their simulators to take the race start.
There is a $100,000 prize pool for the event, and the teams will be using a variety of machinery seen at Le Mans.
They will be building their 'fantasy garage' from a set budget, with the cars available ranging from modern-day prototypes to the 'Ferrari vs Ford' from the mid-1960s.
The second wildcard entry will be announced in the near future.