Online registration for round four of the Le Mans Esports Series, to be held at Autosport International, is now open.
Alongside the online qualifying for the next round, 12 simulators will line up in Birmingham's NEC next to a dedicated World Endurance Championship stand, where fans will be able to take to the virtual circuit and set a competitive lap time at the show.
The fastest 10 online qualifiers pre-event will be entered in to the final on Sunday at Autosport International.
The remaining two qualifiers will be determined at the show, before the finale on Sunday, which will capture the true spirit of endurance racing in a two-hour run.
In what is the most accessible Esports tournament yet, winners of the ground-breaking series will have a chance to secure a spot on the 2019 Le Mans 24 Hours podium and a share of the $100,000 prize pot.
In order to have a chance at appearing alongside the real-life winners on one of the most iconic podiums in motor racing, players can either enter individually or form a three-driver team to race their way through the qualifying rounds and into the live Super Final.
The Super Final takes place ahead of the big race at Le Mans next summer.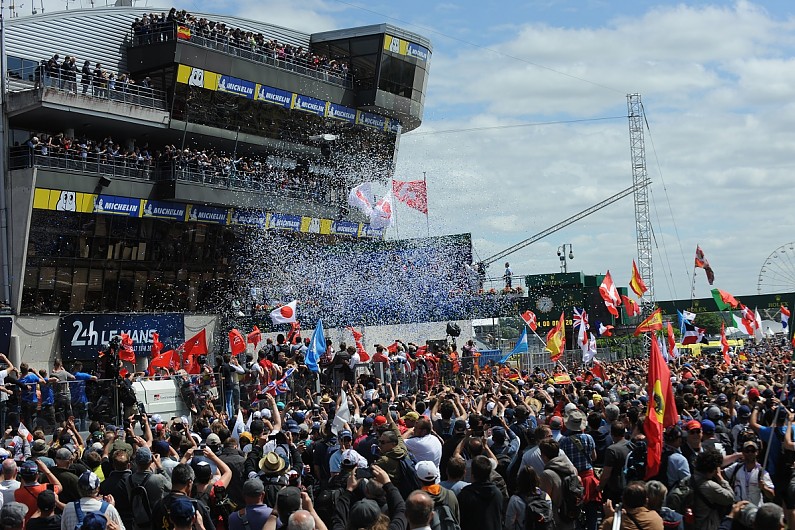 The competition is open to all categories of competitors, from elite Esports drivers to amateur gamers the world over.
Autosport International Events Director, Kate Woodley, said: "Autosport International offers something for everyone and we continue to push the boundaries of what is possible at the show.
"Esports is a fast-growing area within the motorsport world, with teams and championships looking to immerse fans in the racing experience.
"We are delighted to have the Le Mans Esports Series host one of their rounds at our show in January.
"Fans will not want to miss out on the chance of winning their share of $100,000 and a place on the Le Mans podium in June - the race to Le Mans continues at the NEC."
Autosport International is part of Motorsport Network's flagship title Autosport - one of the world's leading print and online motorsport publishers.
Motorsport Network is the world's largest independent automotive and motorsport-related digital platform, connecting millions of people who love motorsport and cars.
The network also creates key industry events including the annual Autosport Awards and the Motorsport Business Leaders' Forum.
Tickets are on sale now for the established motorsport season starter, which will pack in more exhibitors, stars and cars than ever before.
Make sure you get yours today and head over to www.autosportinternational.com.