Juan Pablo Montoya was the "very clear" choice for McLaren to field in its third car entry to the Indianapolis 500 in 2021, according to Zak Brown.
Arrow McLaren SP announced earlier this month that two-time Indy 500 winner Montoya would be joining the team for the 2021 edition of the race, driving alongside full-time drivers Pato O'Ward and Felix Rosenqvist.
It will mark a reunion for Montoya and McLaren, the team the Colombian raced for in Formula 1 in 2005 and for half of the 2006 season prior to their split.
Montoya made his most recent Indy 500 appearance in 2017 with Team Penske, and has since been part of its IMSA SportsCar Championship squad, winning the title in 2019.
But after Penske opted to end its Acura programme in the series after 2020, Montoya became a free agent and was quickly snapped up by McLaren for the Indy 500.
"We've always been a Juan Pablo Montoya fan, I think everybody is," explained McLaren Racing CEO Brown when asked about the deal by Autosport.
"He's probably one of the most naturally talented drivers we've ever seen. He obviously has a great history with McLaren.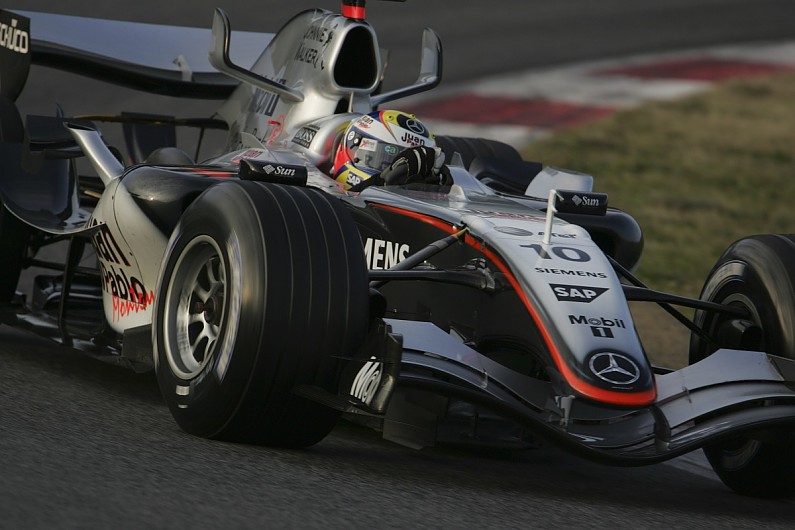 "He has a tremendous amount of success at the Indianapolis 500 in the handful of races he's done, having won it twice.
"He drove for me at United Autosports in Le Mans a couple of years ago, so I got a chance to work with him there. I've always been friends with him.
"So when we looked to put forward a third car, we've got two younger, less experienced drivers, so we wanted someone experienced with a big name that could win the race that had McLaren history.
"There was only one of those guys, so it was very clear."
Brown revealed that it was not the first time he had tried to sign Montoya to make his Indy 500 return with McLaren as a potential team-mate for Fernando Alonso.
"I tried to get Juan Pablo to race for us in 2019, but he was under contract and he wasn't allowed to race," Brown said.
"It was our second attempt at getting him to compete with us at the Indy 500, but since he was out of contract, we were able to secure his services this time."