Two-time IRL race-winner Robbie Buhl is part of a new IndyCar Series team, Citrone/Buhl Autosport, that aims to contest this year's Grand Prix of Indianapolis and the Indianapolis 500.
The team is a partnership between former Dreyer & Reinbold Racing co-owner Buhl, who beat the likes of Adrian Fernandez and Bryan Herta to the 1992 Indy Lights title, his brother Tom and father-and-son Robert and Nick Citrone.
Robert Citrone is founder of the Discovery Capital Management hedge fund, and the largest minority owner of the Pittsburgh Steelers NFL team.
His son Nick is a data analytics coordinator for the Pittsburgh Penguins, an ice hockey team in the NHL.
Since hanging up his helmet in 2004 after 78 IndyCar race appearances, including wins for Team Menard at Loudon in 1997 and on the DRR team's debut at Walt Disney World Raceway in 2000, Buhl (below, with Sarah Fisher) has concentrated his attentions on DRR and motorsports marketing company Buhl Sport Detroit, which he founded with his brother.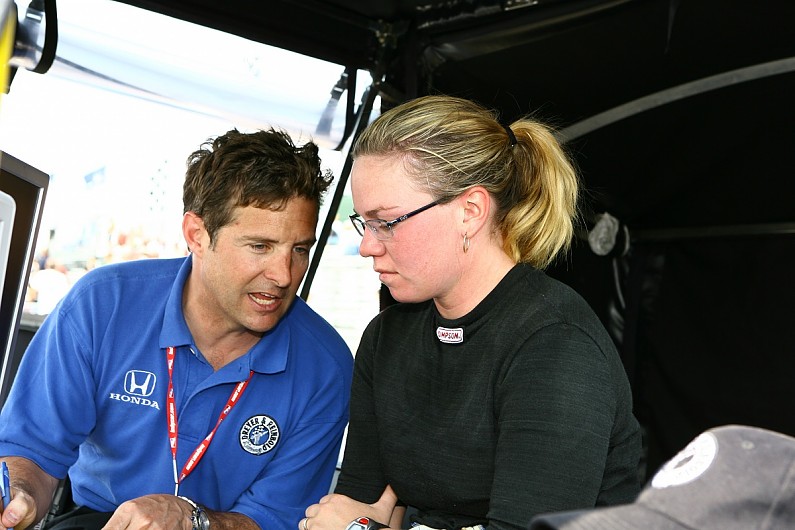 Buhl Sport Detroit operates a rallycross team, Racing4Detroit, and an advanced driver training program called Teen Street Skills.
Citrone Sr and Buhl have been friends since meeting 20 years ago at the Indy 500, and formed a partnership last year to seek opportunities to enter a team at the 500.
The new team, which has yet to announce an engine supplier or driver, plans to debut on the IMS road course two weeks earlier.
A team statement read: "The underlying goal of Citrone/Buhl Autosport is to be competitive while partnering with the right people to deliver results.
"The Citrones and Buhls see this as the start of a continued racing endeavour with aspiration of more entries at more races in the future."