Ex-Formula 1 driver Takuma Sato, last year's Indianapolis 500 winner, will stay with the Rahal Letterman Lanigan Racing team for the 2019 IndyCar season.
Sato joined RLLR for 2018 after previous team Andretti Autosport courted a switch from long-time Sato supporter Honda to Chevrolet power over the off-season, and he subsequently returned to the Bobby Rahal-run team he had left six years before.
He has won one race this year, rising from the rear of the field to victory at Portland.
Sato will now compete in his third season with RLLR and his 10th in IndyCar.
"I am really pleased to be back with Rahal Letterman Lanigan Racing for 2019," said Sato.
"Bobby, [co-owners] David [Letterman] and Mike [Lanigan] have done a fantastic job at putting together a great team and environment around me.
"I believe that Graham [Rahal] and I have everything we need to be consistent race winners and compete for the IndyCar championship. I could not be happier."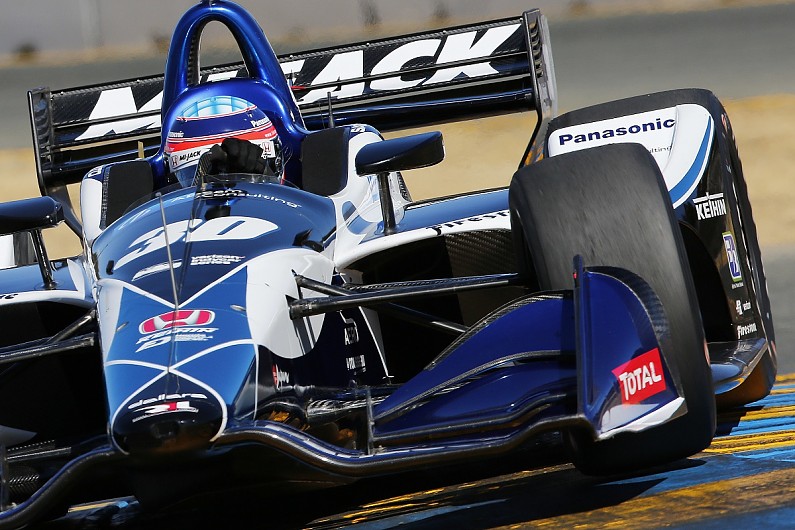 Team boss Rahal added: "I'm very pleased that we were able to come to terms to extend Takuma's contract.
"He has always been very popular around the team whether he was driving for us or not so, therefore, it makes it even more special to have him continue with us after this season.
"We have had some good success with Takuma and the potential was there for even more.
"The team has really gelled around him. His guys have done a great job as the season has progressed and of course, Portland showed that.
"It allows us to keep the continuity and good spirit going at the team to try to get even more wins and strong results in 2019."
RLLR has had a challenging 2018 with Sato's Portland win the only victory for the squad this year.
Rahal is eighth in the drivers' standings and Sato is three places further back in the championship.
RLLR has also considered a third car for next season to add to its existing line-up of Rahal and Sato.