Fernando Alonso says the desire to win the iconic triple crown of motor racing's biggest events is behind his shock move to race in the Indianapolis 500 this year.
The Spaniard has elected to skip the Monaco Grand Prix to race an Andretti Autosport-run McLaren car in the Indy 500 next month.
Having won the Monaco GP in 2006 and 2007, Alonso hopes to follow in the footsteps of the only triple crown winner, Graham Hill, in also succeeding at the Indy 500 and the Le Mans 24 Hours.
"I've won the Monaco Grand Prix twice, and it's one of my ambitions to win the triple crown, which has been achieved by only one driver in the history of motorsport: Graham Hill," said Alonso.

Alonso tipped to be 'in the mix' at Indy
"It's a tough challenge, but I'm up for it. I don't know when I'm going to race at Le Mans, but one day I intend to.
"I'm only 35: I've got plenty of time for that."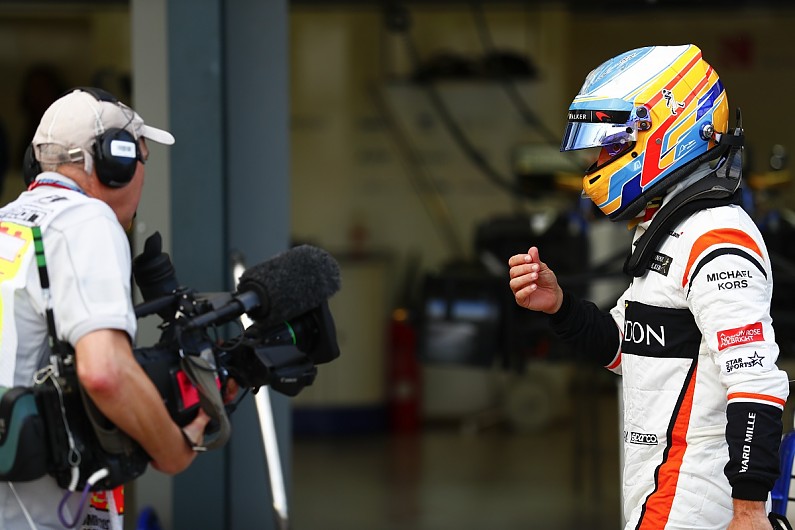 Alonso says he will not begin testing at Indy until official practice begins after the Spanish Grand Prix and, although he knows it will be tough adjusting to ovals, he is confident he can perform.
"I realise I'll be on a steep learning curve," he said.
"I've never raced an IndyCar car before, and neither have I ever driven on a superspeedway, but I'm confident that I'll get to grips with it fast.
"I've watched a lot of IndyCar action on TV and online, and it's clear that great precision is required to race in close proximity with other cars on the far side of 220mph.
"I'll be flying to Indianapolis from Barcelona immediately after the Spanish Grand Prix, practising our McLaren-Honda-Andretti car at Indy from May 15 onwards, hopefully clocking up a large number of miles every day, and I know how good the Andretti Autosport guys are.
"I'll be proud to race with them, and I intend to mine their knowledge and expertise for as much info as I possibly can."