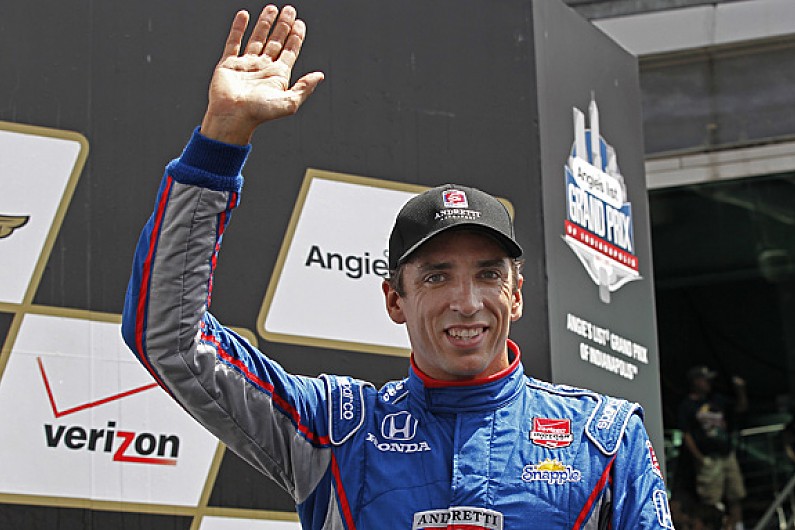 In an alternative reality, with an altogether more palatable conclusion to Sunday's Pocono 500 IndyCar race, it's possible Justin Wilson would have been savouring the latest chapter in his recent renaissance.
He'd led the race briefly and run near the front for long periods. Two weeks earlier he'd finished second to his friend Graham Rahal at Mid-Ohio having produced the kind of road course performance that had long since marked him among his peers as the gold standard to which they should all strive - yet few could achieve.

Tributes flow for Justin Wilson
The 37-year-old Briton was enjoying the kind of break with Andretti Autosport he'd waited his career for. Wilson was finally driving for one of IndyCar's 'big three' - an opportunity ludicrously overdue him and blindingly obvious to anybody other than the teams in question - and he was over the moon about it. "I hope this is just the start of things," he'd texted.
Wilson was making the most of his moment, just in case those plans he, Honda and Michael Andretti were hatching for 2016 evaporated. Because after all, that's what always seemed to happen to this humble giant of a man.
Astounding misfortune often blighted a career that promised and gave much but was denied the opportunity to deliver so much more. Sadly for those who loved him (and there are so very many of us) his dreams were stolen from him again.
Fate robbed us of the chance to know whether, finally, his sparkling talent could have weighed him into a title fight, though few who worked with him or raced against him were in any doubt.
As multiple IndyCar champion Dario Franchitti said at the height of his own pomp: "God help us if somebody ever gives Justin a decent car."
Instead, it will remain an enduring, frustrating and heartbreaking eulogy for a truly wonderful driver who made as much of an impact on the lives he touched as he did in a racing car.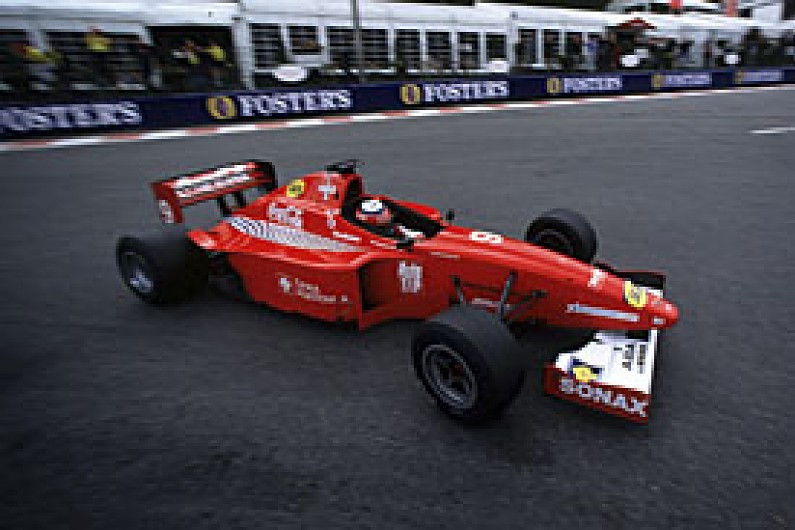 The fierce, seemingly bottomless pool of resilience that Wilson applied with such inspiring affect to successfully rebuff the knocks - whether they be because of a lack of cash, or because he couldn't fit his 6ft 4inch frame into an F1 car - shone a light on a dichotomous layer of his character that sat both at odds and in harmony with the disarmingly kind and refreshingly honest human being that he was.
On track, his swashbuckling racecraft was evident from the beginning. In karts he was bold, ruthless and fair and this stood him apart from a crowd that included Jenson Button, Dan Wheldon and Marc Hynes. His Paul Stewart Racing team-mate Peter Dumbreck would later remark: "There is no better overtaker on Earth".
This relentless reflex skill would stay with Wilson through his life and stood in contrast to the tall, quiet, sometimes painfully shy Sheffield lad that would hang around the paddock when the racing was done. He would have hated all this fuss.
His shyness was borne perhaps from growing up with dyslexia, which he fought head on with the same stubborn refusal to fail that he approached everything in life with. But in those early years he lacked the confidence to express his thoughts as he wanted to deliver them, which, while it frustrated him, made it all the easier to like him.
Yet this deceivingly quiet nature gave his rivals no warning of the devastation he would deliver when he got out on track. He thrashed the Formula Vauxhall Junior opposition in 1995, for example, once he got the hang of racing cars having stepped up to the discipline from karts (initially equipped with crutches after breaking his legs in a pre-season practice shunt at Brands Hatch). He became the first 16-year-old to win a car race in the process.
Wilson's resilience hardened as he dallied with a series of necessarily risky career decisions he'd make work as he signed up for the inaugural Formula Palmer Audi series in 1998.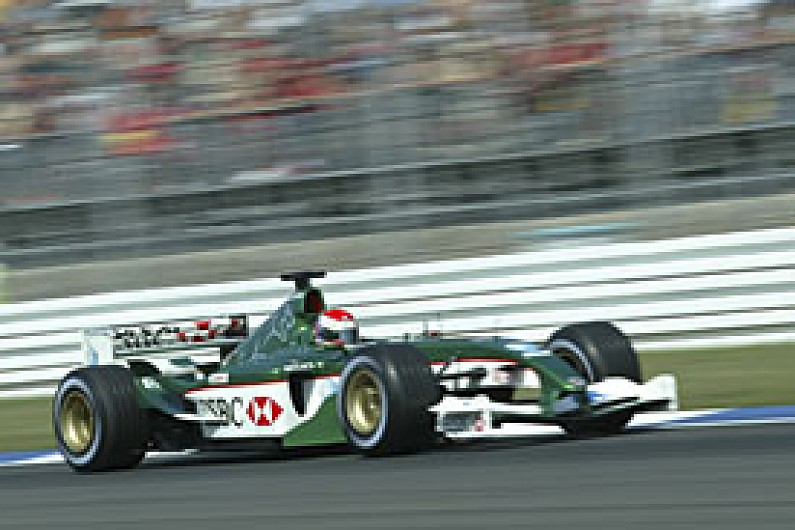 Running short on funds he had to beat Darren Turner to the championship and in doing so attracted the attention of series founder Jonathan Palmer, who not only sought to manage the 19-year-old but delivered on his promise of an International F3000 drive for the winner.
During this time, Wilson methodically worked on his engineering craft - for which he had a flair that would turn into a formidable strength - and his presentation which came ever more naturally to him. And while he would always find this second aspect tough, he would overcome it, as he knew he must in a sport requiring ever-more media savvy in the 1990s.
Later in his life, as a far more confident and justifiably proud family man, Justin would work with the International Dyslexia Association (among several charities) to show children what could be achieved through belief and determination.
Two more years in F3000 with Nordic Racing were, as a driver, some of his happiest. Simultaneously forging a strong relationship with father and son duo Derek and Chris Mower he built on his reputation for scintillating overtaking and combined that with speed and consistency to deliver a record-breaking championship win over Mark Webber.
During this period, he also had to come to terms with the sport's darker side as his F3000 team-mate Gonzalo Rodriguez was killed in a Champ Car accident in 1999. This cut into his soul, but typically Wilson processed it, thought it through and responded with a fatalistic approach to the realities of racing.
Not long after Wheldon's fatal accident at Las Vegas in 2011 (another personal blow), he said: "There are race tracks you go to that you know are dangerous. Those are the ones you pack your own bags on race morning, so no one else has to." He knew what he was doing, and he made sure that others around him were ready. Though of course, in the end, they couldn't be.
Possibly this iron streak is why the nickname Badass, given to him by his PalmerSport instructor buddies, stuck with him throughout his career. As one friend pointed out, "Calling him Badass was about as accurate as calling him shorty!"
That being said, in what proved to be his final years, he spoke up for safety in IndyCar and expressed his desire to see a change in thinking about retention walls for airborne accidents in the future.
With an F3000 title under his belt, and following an eye-catching test for Jordan which he loved regaling back to everyone - not least his aspiring brother Stefan who adored him - Wilson should have been instantly F1-bound.
Instead it required Palmer and Justin's father Keith's oversubscribed investment plan to raise enough funds to get him into a Minardi seat for two races. The trouble was he couldn't fit in it! In the end he had to wait until 2003 to take Webber's old drive.
Those Minardi races, and in particular a stellar performance in Canada, got him noticed by Jaguar. Wilson figured he'd got nothing to lose by taking another risk and switched teams mid-season, but with forthright honesty, he later admitted he'd needed more experience to make the most of the chance.
Wilson scored his only F1 point at Indianapolis, his penultimate F1 race, where he finished eighth, but ran as high as third in rain that showcased what might have been.
In 2004 he switched to the US racing scene that would become his spiritual home. CART/Champ Car was a series that had always fascinated him and through a year at Conquest and three at RuSPORT he would offer up the most consistent challenge to Sebastien Bourdais, the dominant driver in the best team, with four wins and two series runner-up spots.
The irony was that the Newman-Haas team the Frenchman was driving had considered Wilson before his F1 adventure: "I wanted to be able to say that I had done F1 without regret."
When Bourdais got his F1 call-up, Wilson was the obvious choice. Finally it all looked good for Justin, who would start as favourite the following year... but instead Champ Car folded into the reunified IndyCar Series, rendering him and team-mate Rahal with a new car and category to learn.
Both drivers won races, but what should have been a triumphant title campaign for Justin in Champ Car became an IndyCar disaster, as first co-owner and Wilson-supporter Paul Newman died, then the team ran dry of funds and Wilson was told to find another drive.
After this Wilson carved a niche, brilliantly winning races in circumstances that should not have allowed him to do so - most memorably with Dale Coyne's eponymous team.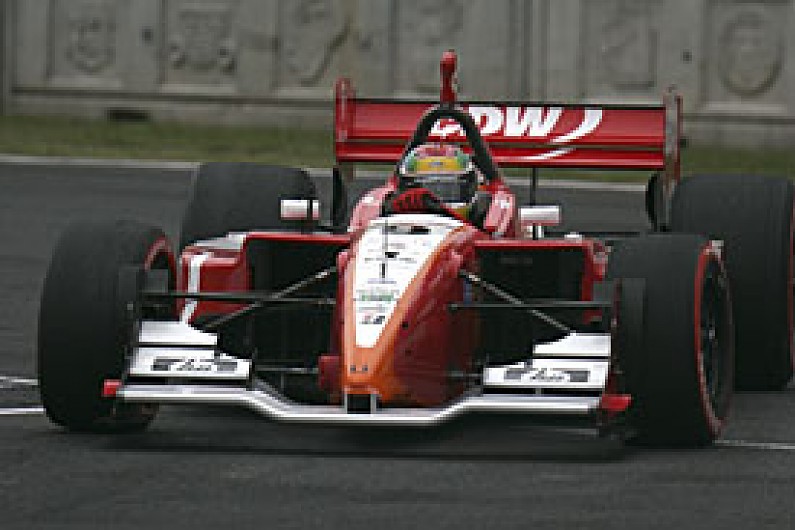 Wilson's demeanour stopped him from moaning about the fact that others around him had better budgets, stronger packages. That wasn't him. Instead he knew he was the measure of any driver in the series. Wilson also dabbled in sportscars and was planning a career in them when he'd finished IndyCar. He was chuffed to win the Daytona 24 Hours in 2012 returning from an extended lay-off with a back injury.
He began the 2015 season on the sidelines, finally fed up with driving under-financed machinery and instead aligned himself with Andretti Autosport. He got a drive for the two Indy races mid-season and his performance in those, matched with his loyalty to the team, earned him the ill-fated drive to the end of the season in which he ultimately died.
Justin loved IndyCar and the life he'd built with his English wife of nine years Julia in Colorado with their two little girls Jessica and Jane. He was deeply proud of "my girls".
For some of us now the skies over IndyCar will forever be a darker shade of blue. Those of us at AUTOSPORT who knew him have been left with a profound sense of loss which may diminish, but that is tinged with pride for having had the privilege of having spent time in his company.
But our sadness is nothing compared to Julia's, the "two Js", his brother Stefan that he proudly raced alongside at Baltimore in 2013, his mother Lynne and his father Keith who was Justin's hero. For them the emptiness at his loss must be unbearable - our thoughts are with them.
Not long after Justin died, Stefan tweeted: "I often told him, I just want to grow up to be half the man he is, as that will make me a pretty good man."