Chevrolet has warned that it would be wrong to believe aero changes made by IndyCar following the Indianapolis 500 will eliminate the possibility of cars getting airborne in accidents.
IndyCar has implemented the use of closure guards on the rear wheel panels for both the Chevy and Honda kits, as well as setting a rear wing angle of -6 to -10.5 degrees, which will lead to a downforce increase compared to last year's Texas race.
The two manufacturers have been working with each other as well as Dallara and IndyCar to try to isolate the factors that caused three cars - all Chevys - to launch during accidents at Indy.
While the manufacturers and IndyCar are both confident the changes being introduced for Texas will represent a step forwards, Chevrolet's IndyCar programme manager Chris Berube told AUTOSPORT the problem is one that can only ever be controlled, rather than eliminated.
"There's no magic fix that's going to ever prevent it from happing," he said.
"It's about better understanding when it might happen.
"The conditions that caused those cars to do what they did involved hitting the wall going backwards - the wall was definitely a contributing factor.
"And crash dynamics are very transient and very difficult to model. There are a million combinations for how a crash can proceed.
"[When] they hit the wall, the right-rear kicks up in the air, so now the car is in a rear-inverted position, and that's what we're studying - rearward-travelling conditions with various different levels of rear-up."
The initial designs from both manufacturers were required to ensure that the cars equaled or surpassed the Dallara aero in stability during a flat spin, with which both complied.
But IndyCar's president of competition and operations Derrick Walker (pictured) explained that the regulations did not account for a car reaching that degree of yaw with its rear already elevated.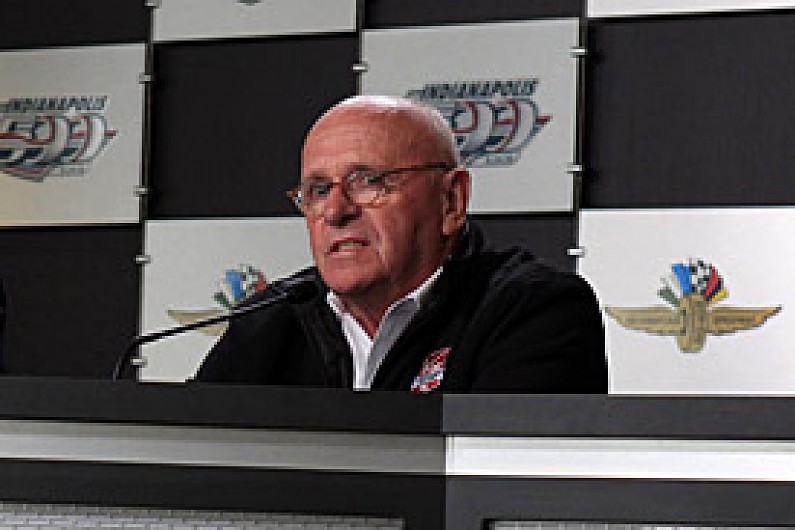 "The rules never specified that you have to go backwards at 200mph with your gearbox three-and-a-half degrees, or 10 degrees, in the air, and [have the car] stay on the ground," Walker said.
"I don't think there's been a car that has ever been asked to do that."
Walker praised the co-operation between rival manufacturers Honda and Chevrolet in working to come up with a safer aero solution.
"This is where I have to compliment our manufacturers, because when they present solution as they see it ... they've both been good at testing both of those options and giving us the data that we've asked for," he said.
"It makes it really easy when they both say, 'yeah, it does this, and here's how much it does it'. So we can compare.
"And the changes that we have for Texas have been done with the agreement of both manufacturers.
"Sometimes you don't get that, but with the changes for Texas they both agree that the change is worth doing, and that it's a relatively easy change."