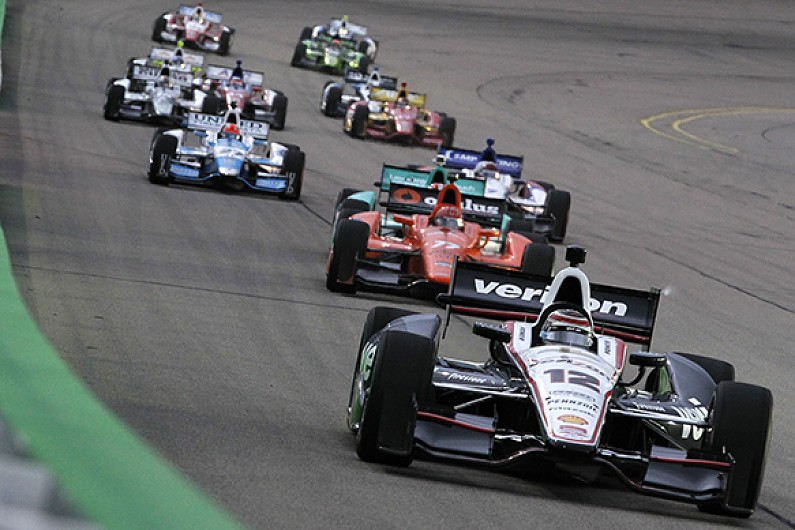 Honda believes that IndyCar fans will be surprised by the visual differences when the manufacturers finally introduce their own aerodynamic body kits in 2015.
Development of the kits, which were delayed several times before finally being confirmed for next year, is now at an advanced stage.
Manufacturers will be permitted six test days in a window that runs between October and January before the specification is finalised and kits are shipped to the teams.

Steve Eriksen, vice president and COO at Honda Performance Development, said that he expects the extent of differentiation to create a lot of interest.

"When you see what the aero kits look like in person, you're going to be surprised how open the rules are," he said.
"The target of having distinction between a Chevy car and a Honda car is going to be achieved because it's so open on the rules that you're going to see quite a bit of variation between the cars.

"I think you'll end up in a sportscar situation where people are going to be looking at all the little details on the car, and it's going to generate quite a bit of interest."

Eriksen said that Honda has already completed extensive windtunnel testing of its kit with "very good" correlation to the virtual design work and performance targets.

Under the current rules, the homologated version of the kits will be frozen for 2015, with manufacturers allowed to make limited changes ahead of 2016.

"If the rules stay the same as they are now, you'll see a 2015 car, then you'll see an updated 2016 car," Eriksen said.
"As long as a team stays with the same manufacturer, the base components would stay the same. Then whatever you chose to update, you'd just buy those new parts."

Teams planning to use Honda's aero kit in 2015 must have their orders placed by November 1 in order to receive their kits on March 1 next year, meaning that manufacturer alliances will need to be finalised relatively early.
There is also the option to remain with the current Dallara package, although the expected performance increases in the manufacturer versions mean that there will be little benefit to doing so aside from cost.

The international races that are expected to open IndyCar's 2015 season will be run using the Dallara kits, with the manufacturer packageslikely to debut at the first US event