You could say that the last piece of the Mazda Road To Indy's jigsaw is now in place to take it into a bright new era. A brand-new Pro Mazda car - the Tatuus PM-18 - is currently being delivered to teams to make its competition debut next spring, replacing the trusty old chassis and slotting in between the Indy Lights Dallara IL-15 and the USF2000 Tatuus USF-17.
From 2018, therefore, all three rungs of the MRTI ladder will feature state-of-the-art racing cars for wannabe heroes of the Verizon IndyCar Series.
It's the latest step for an open-wheel meritocracy, developed since the 2010 season, that is unprecedented anywhere in the world. If you win the MRTI Scholarship Shootout, you earn $200,000 towards your USF2000 budget; if you claim the USF2000 title, that's $325,000 for Pro Mazda; victory in the Pro Mazda series brings you $790,000 for Indy Lights; and the Indy Lights champion scoops a scholarship valued at $1million to move into IndyCar with three guaranteed races, including the Indianapolis 500.
Josef Newgarden, the 2011 Indy Lights title winner, has just become the first MRTI graduate to be crowned as IndyCar champion. Small wonder that John Doonan, director of motorsports for Mazda North American Operations, is proud.
"I've been a fan of the sport since I was a little boy," says Doonan, "and the top champions are my heroes. We're in the business of making dreams come true as well as being a hero factory.
"Our goal is the next generation of drivers being led by people like Josef, James Hinchcliffe, Spencer Pigot - to have one reach the championship is a huge validation of what we've done."
While Doonan and Mazda have long been motivated by schemes to help talent reach the top, so too has open-wheel veteran Dan Andersen, whose Andersen Promotions operates all three steps of the MRTI ladder.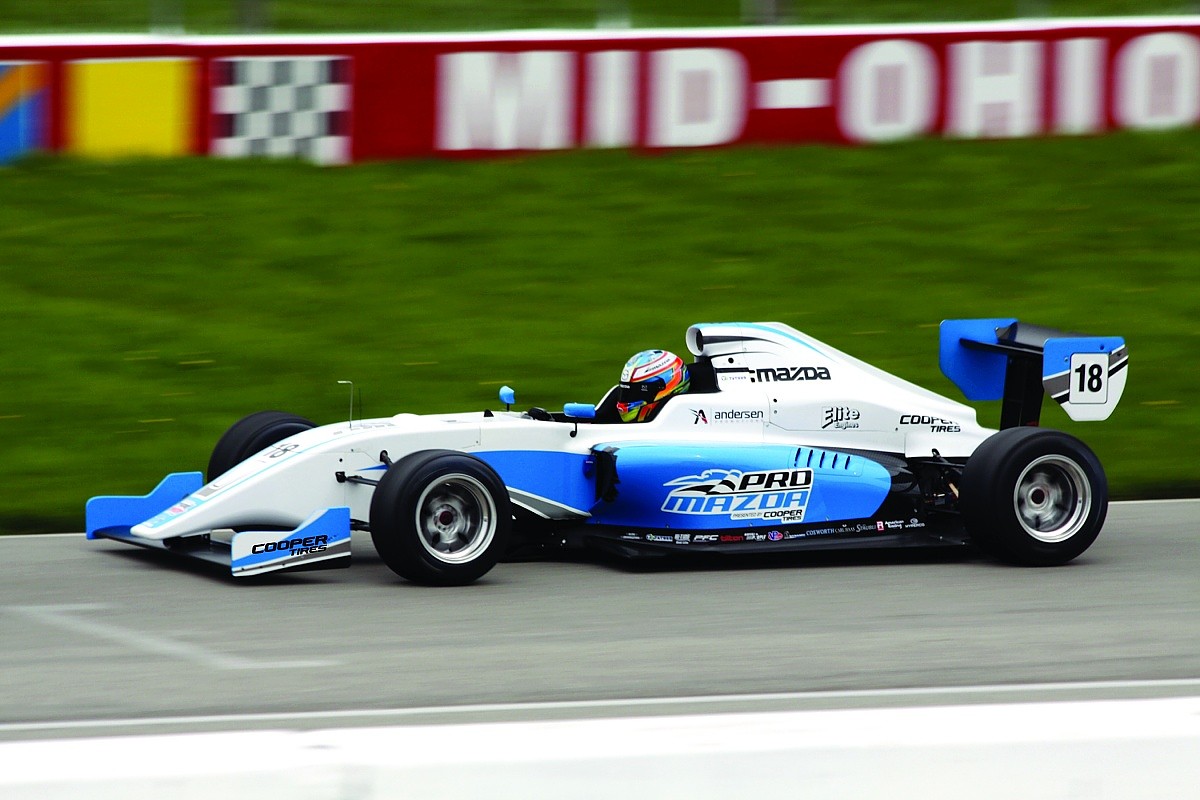 Andersen is happy with progress in the three years since Indy Lights adopted the new Dallara, is proud of the new USF2000 Tatuus after its first season of competition, and is excited about his new baby: the Pro Mazda Tatuus.
"The Tatuus race car company built us a beautiful USF2000 car," enthuses Andersen. "It's a massive step up and we've been breaking track records all year long in addition to bringing modern technology into it. It has all the bells and whistles a modern car should have, but it has very little aero downforce, so it teaches drivers what we want them to learn: driving a race car in competition."
Both the USF2000 and Pro Mazda cars share their genes with the FIA Formula 4 Tatuus, which has revolutionised the lower levels of open-wheel racing in continental Europe since 2014 and has also revitalised British Formula 3, in modified form, since 2016.
"We've used the Tatuus Formula 4 tub and reinforced it with a double bulkhead, making it safer," explains Andersen. "We took some F4 suspension components but enhanced the uprights, not only because we run on ovals but because our road and street circuits are not as smooth as the tracks in Europe."
With the new Pro Mazda machine pushing out 275bhp from its two-litre engine, Andersen describes it as "a Formula 4 car on steroids! Both the USF2000 and Pro Mazda are designed to the same basic platform - the same tub, suspension, brakes and uprights.
"But we've added aero flaps to the front wing for the Pro Mazda, a bigger rear wing, full diffuser rather than half-diffuser, and bigger wheels and tyres. What we want drivers to learn at this level is how aero changes affect the handling, with more horsepower."
All this, along with Indy Lights, races exclusively on the IndyCar race weekends.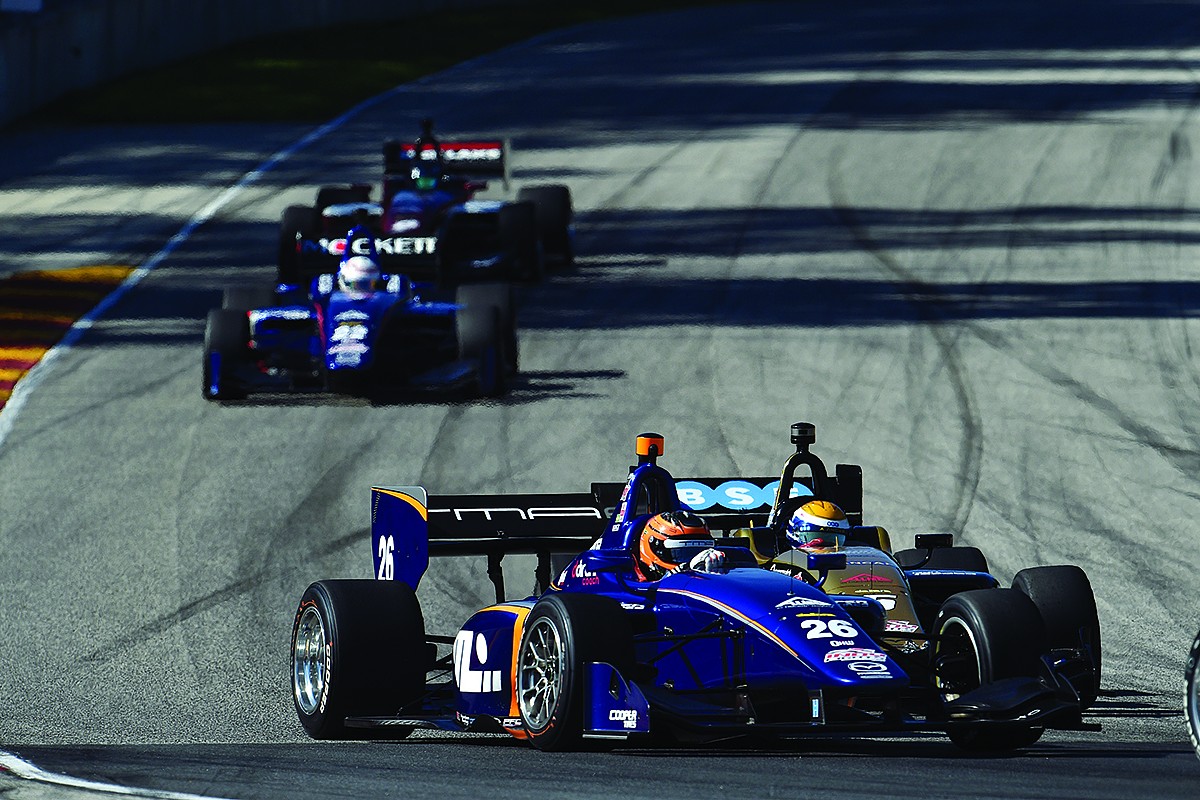 "Since the beginning it's been our intention to give a complete package for development," says Doonan. "We give the drivers a place to bring corporate partners to show the value of the Verizon IndyCar Series."
And it's not only those at the tracks who can watch MRTI action: each race has worldwide streaming and dedicated broadcast channels including Xbox One, or you can use the MRTI TV App.
"The streaming is a component of helping these young drivers get noticed," adds Doonan. "We're not just talking to ourselves! Our expansion to Apple TV and Xbox is our way to break through the glass ceiling and reach a broader audience, to show why IndyCar and MRTI matters. These platforms are critical and reach an even higher investment for the Mazda brand."
Racing with IndyCar means the drivers benefit from running under IndyCar race control and the security of the Holmatro Safety Team.
"We have every aspect of IndyCar working on the three levels of MRTI," says Andersen. "Our overall race director Tony Cotman - in my opinion the best bar none - oversees Indy Lights directly, and the others indirectly. And the Holmatro team are amazing: they're on the scene before a car stops spinning."
Off-track, the MRTI Summit Program helps drivers too.
"The commercial side of our sport has become so critical for success," asserts Doonan. "We have PR professionals helping, fitness and nutrition experts, veteran IndyCar drivers come and talk about oval racing, James Hinchcliffe teaches them about social media. It's our goal to put the resources into helping drivers to become the most rounded package they can be."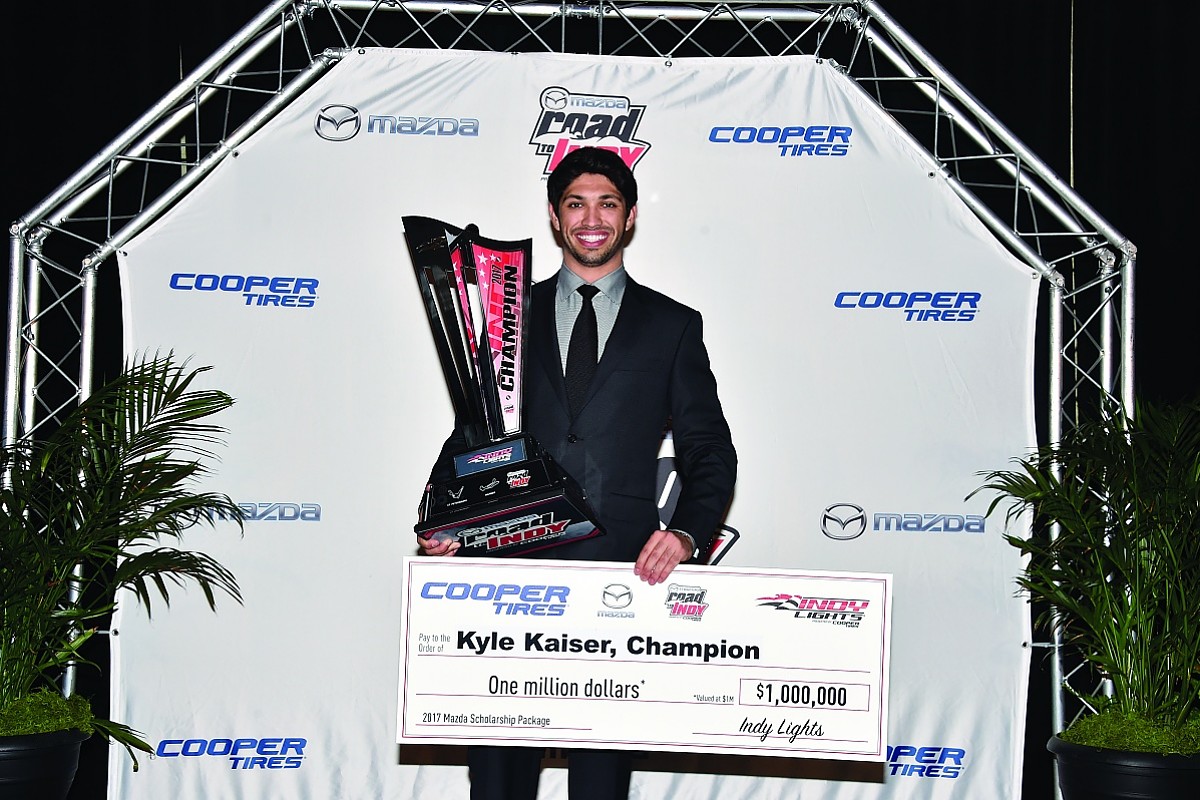 In short, MRTI is a system that works, with new champions Kyle Kaiser (Indy Lights), Victor Franzoni (Pro Mazda) and Oliver Askew (USF2000) the latest to step to the next level, and the newest intake of hopefuls beginning their official-test programmes with the Chris Griffis Memorial Test at Indianapolis on October 21-22.
"Kyle has been in our programme a number of years," says Andersen, "and we've seen a new maturity this year. He'll do well, and it'll be fun to see him going into IndyCar.
"Victor is a great story: he had no budget and he'd boot-strapped himself out. Credit to Ricardo Juncos: he gave Victor a chance, and if he hadn't won that scholarship he'd be done racing. Oliver is a story too: how do you beat such a deep field with such little experience? He'll be fun to watch in Pro Mazda."
Ensuring parity
Andersen Promotions took steps in 2017 to ensure complete engine parity between the 450bhp, two-litre, turbocharged four-cylinder powerplants used in Indy Lights.
Any competitor was allowed to have their engine shipped to UK-based builder Advanced Engine Research for dyno analysis, for a $5000 fee, which would be returned - and a new motor given - if it turned out to be down on power. Only one of the seven tested was found to have a shortfall.
As well as that, steps have been taken to provide ongoing parity.
"We've added torque sensors onto the input shafts so that we have complete parity race to race," says Dan Andersen. "We've changed the alternator and improved the cooling on the turbo units. This is not an easy engine spec, but we're very comfortable that we have a minuscule range of power."