OVAL RACING: AN ART, OR A SKILL?
Cultural anthropologists call it the nature versus nurture debate - are certain skills innate, or are they learned? Popular wisdom has it that some drivers are just generally stronger on ovals than others. Rahal concedes that some drivers have a natural affinity for oval racing, but that doesn't necessarily mean that those from a road racing background should find something else to do on the last weekend in May.
"Is oval racing an art or a skill? I think it's both. I think the big mistake everyone always makes when they look at oval racing is that they think, 'That can't be that difficult, they're only turning left and there's only two corners' - or maybe four, but that might be debatable, depending on where you are. But it's a real art unto itself just like road racing is, and there are guys that have a real affinity for it.
"It's like anything. Some guys are good on ovals, and some guys are not good on ovals. What separates the best from the rest is a real sensitivity; an ability to drive a very loose car. Especially these days; back in my day you were looking for all the downforce you could get, now you're looking to take off as much as you can.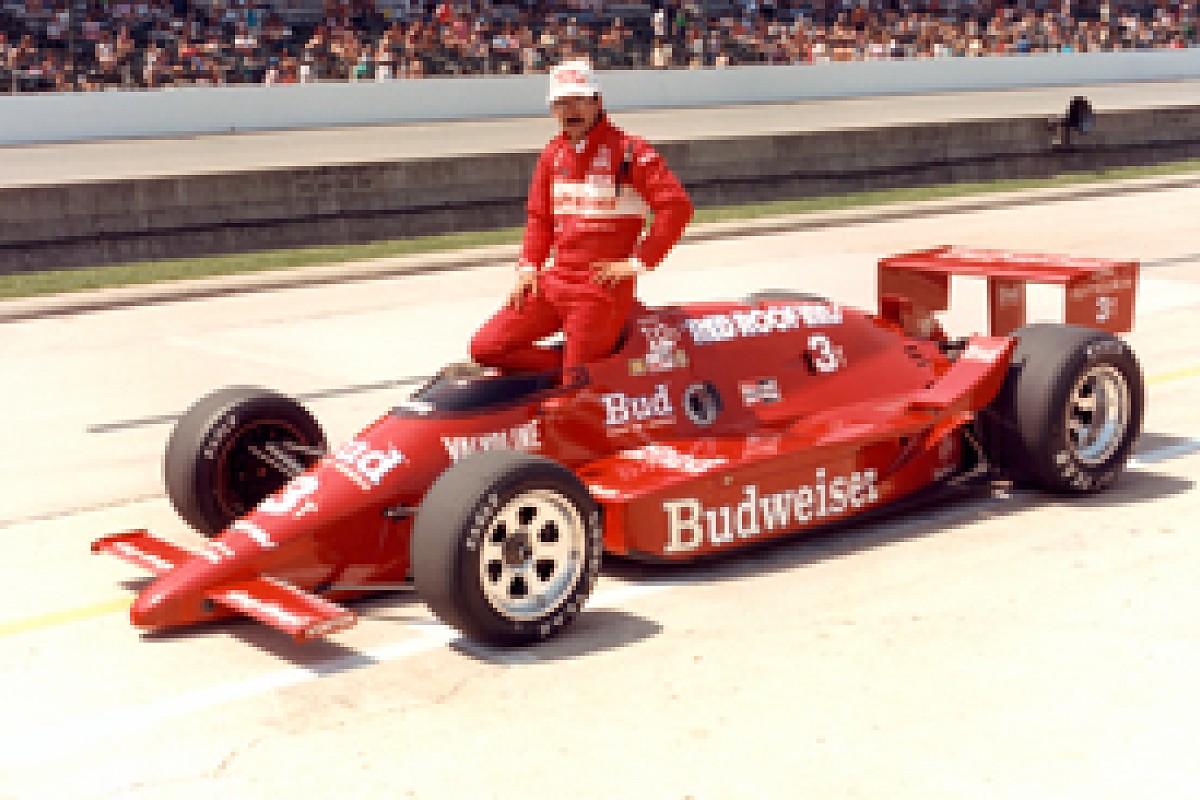 Rahal won the 1986 Indy 500 as a driver for Jim Trueman's Truesports team...
"There are guys that have the sensitivity, the feel for that, and I think that's where the art comes in. Rick Mears had it, Dario Franchitti has it, Scott Dixon has it, and I think Graham [Rahal] has it, in the sense that you've got to really be able to drive a loose race car. Some people are comfortable with that. A lot of people aren't.
"It's a very fine line between getting it right and screwing it all up. That's what makes it so difficult. And the faster the track, the more sensitivity is needed because small changes have bigger effects because of the speed.
"Having said that, the ability to take the car out at somewhere like Milwaukee and really drive it, really be in charge of it, is what makes Milwaukee so much fun, but is also what separates the guys who are good on ovals from the guys who are not so good."
EVERY BIT OF THE CORNER COUNTS
The fact that there are so few corners on an oval track compared to a road course puts an ever greater premium upon getting every bit of every corner right - no easy task when the car wants to drift towards the outside of the corner and towards the wall (a phenomenon known as 'push').
"Having push is parasitic in terms of what it does to the speed of the car, so being sensitive to that is important from the start of the corner all the way through. You need to be able to turn those wheels as little as possible, and that means that the rear is driving the car a lot more than the front.
"There is a real engineering art to creating a car that is somewhat comfortable given that kind of condition. A couple of years ago we saw Dixon's steering trace from qualifying, and he was turning right as much as he was turning left at Indy. It's a factor all the way through the corner, and all the way around it.
"And you can tell because when those guys get out of the car, most of them are happy that they got those four laps in the bag and they really don't want to do it again. It's a little bit like Russian roulette."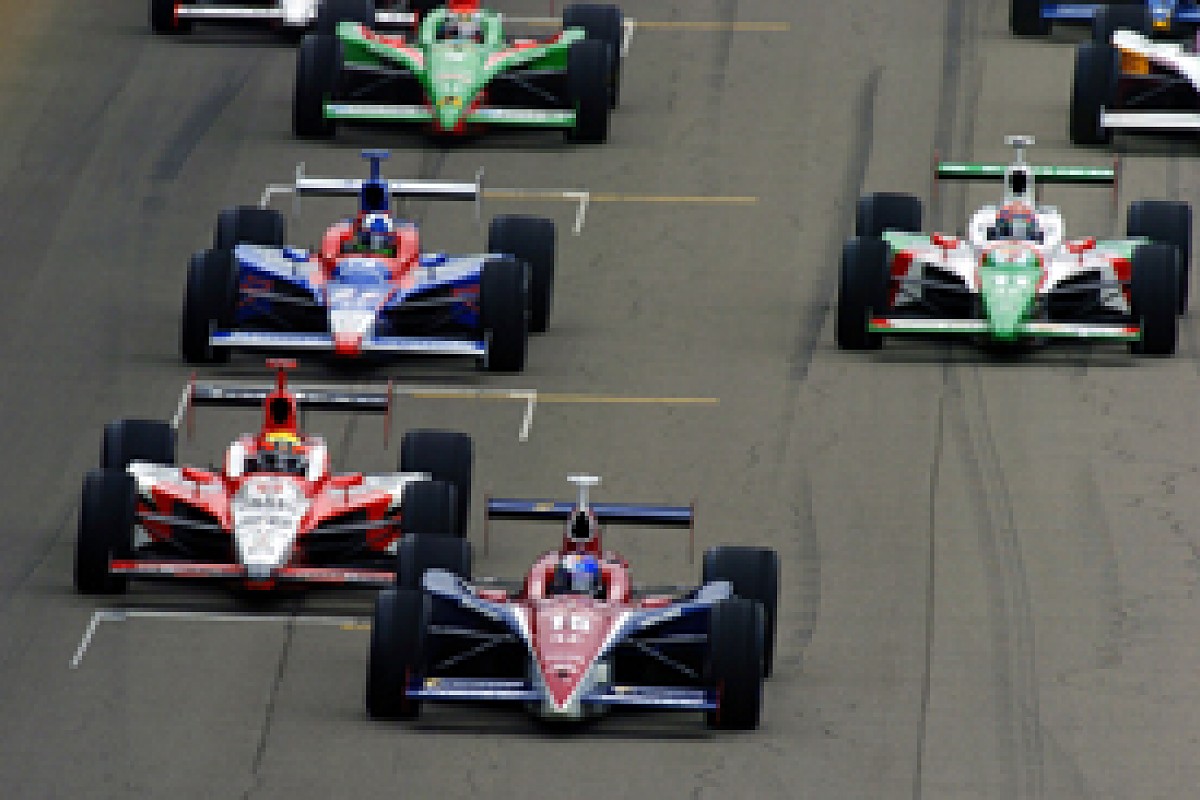 ...and ran Buddy Rice to victory in 2004 for his own Rahal Letterman squad © LAT
DON'T TRY TO DRIVE AROUND PROBLEMS...
On road and street circuits, good drivers can sometimes adapt their driving style to compensate for shortcomings with the car's set-up. But on an oval, trying to make the car do something that it doesn't want to is a shortcut to an accident. Rahal believes this is one of the biggest traps that await drivers with road racing backgrounds.
"That's one of the biggest mistakes I've seen people make over the years. It's something I learned pretty quickly - if the car doesn't want to do it, you can't make it do it. And if you try to make it do it, you're headed for nothing but disaster. You're going so fast that it doesn't take much to go over that edge.
"I look back over the years, and you saw a lot of this in the 1980s. Jim Crawford - the poor guy tried to bite off too much and it really got him [the Scot suffered severe foot and ankle injuries in a qualifying crash in 1987]. There's no margin for error, so you have to be very respectful for the speed, and you have to be very respectful of what can be done, and what can't.
"The great challenge is that in order to take a car and make it a really fast car as opposed to just a fast car, you have to push those boundaries. And you have to push them in such a way that you can catch it and keep from hitting the fence. But you have to push that boundary because if you don't, you'll never improve the car.
"Again, that's where the sensitivity comes into it. Obviously you have to have judgement and intelligence and everything else, but the key is to be very sensitive to what you can try in order to take it to the next level.
"In order to know what the car is going to do flat-out into Turn 1, you have to try to go flat-out into Turn 1. And of course then you have to have the sensitivity that if you feel that the car is not going to do it, you get out of it and make another change and try again.
"A lot of guys only found out that they couldn't go flat through there by hitting the wall. The good ones are the ones that figure it out without having to do that. It's a real challenge, I'll tell you, especially at a place like Indy.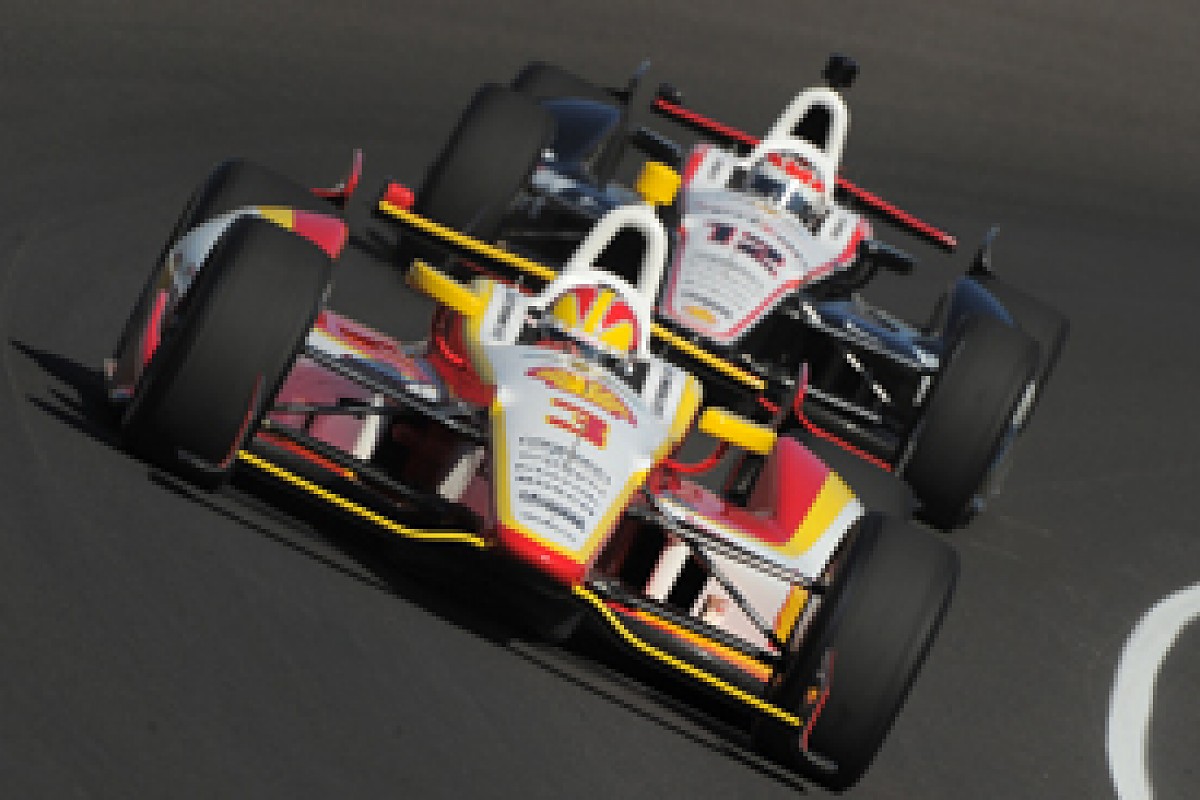 Big teams like Penske take a conservative approach to handling at Indy © LAT
"It's the first thing the road racing guys have to change their mindset about. If the guy is with a good team, and one with experience, they're going to guide him and be with him, so to speak, in the car, guiding him along.
"It's on-the-job training, and there are a lot of problems that come with that. But if you're driving for a Penske or a Ganassi or one of these other teams, they approach it very conservatively, and they consistently drum it into the drivers' heads that we need to have understeer in the car; we need to sneak up on this.
"So it's not just up to the driver, but for the guys coming from Europe it's a whole different mindset from what they've had in their previous experience. As a team you really have to be there for them and make sure they don't make serious mistakes."
...AND FORGET ABOUT OPPOSITE LOCK
Another trap that circuit racers can be prone to at Indy is instinctively trying to catch a car that starts to break away at the rear. While the technique is extremely effective in circuit racing, trying to do it on an oval is only going to have one outcome.
"If you come over from Europe as a road racer, your natural reaction is to try to catch the car. If it starts to spin you just have to go with it and hang on and hope. If you try to save it, it usually has pretty serious consequences."
THE YOUTH TRAP
Rahal was recently a panelist at IndyCar's Road to Indy Oval Clinic, where he addressed young drivers from the Road to Indy categories (Indy Lights, Star Mazda and US F2000) about what awaits them at Indianapolis Motor Speedway. One of his main points was that junior drivers need to abandon any illusion of immortality when they're on the track.
"Young guys need to learn respect. Even in Indy Lights, they may not feel like they are going that fast, but they're doing 190mph. You see them bumping each other, and rubbing wheels, and you think, 'This is leading to disaster for somebody'.
"You really have to drill into them - 'You're not Superman. You're young, you think you're bulletproof but you're not, and you have to approach this with a very different mindset to anything else you've approached in your life'. That's the lesson I'd leave them with.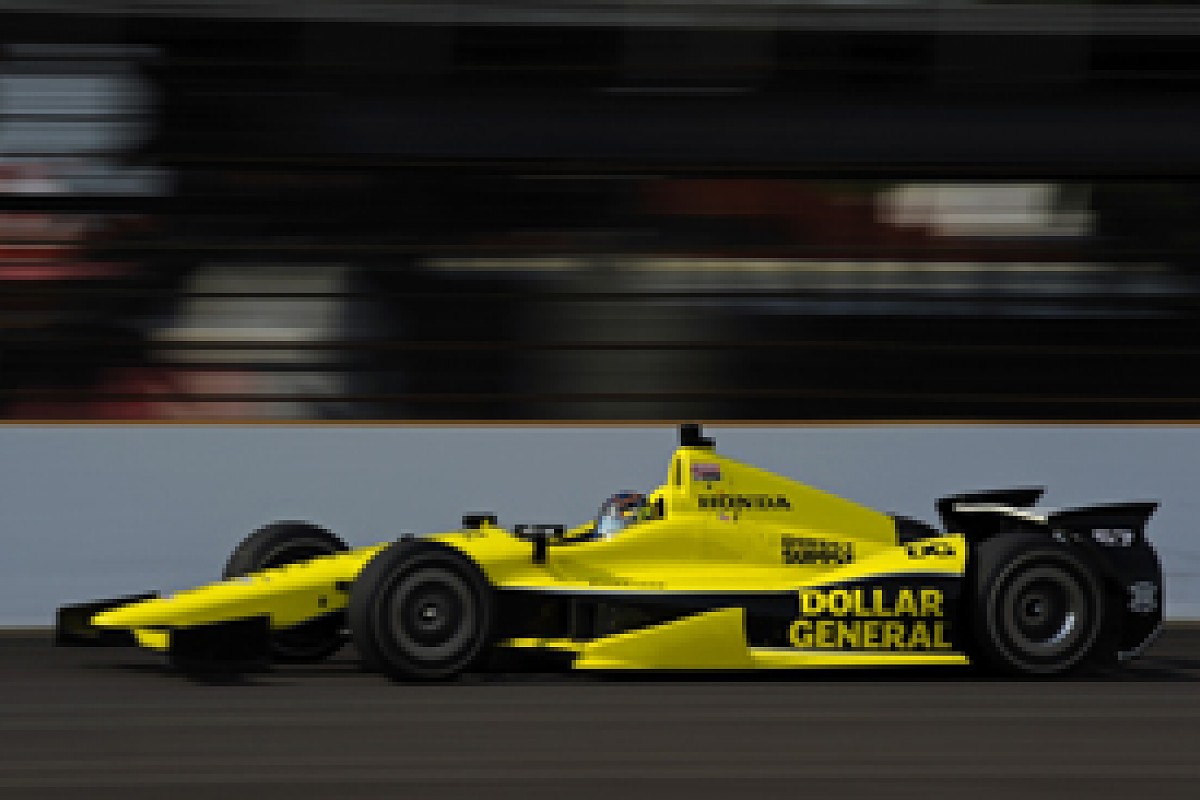 Rookies like Josef Newgarden were schooled by Rahal on the 'Road to Indy' ladder © LAT
"I always said that the wall is like the sirens on the rock in the Odyssey; trying to entice you into errors. It's an inanimate object, but the longer you are out there pounding around, the friendlier it gets. You just have to realise that you're never going to win that battle.
"We had what was known as 'sheet time'. And sheet time was when you'd spent a night in the hospital. Any driver who has spent a night in the hospital comes out a different driver the next day. You don't want anybody to experience it that way, but I guess that's what old guys do - the survivors tell the newbies that this is how you have to go about it, and you hope they listen to you."
PREPARE FOR THE LONG HAUL
The 'Month of May' is less intensive than it used to be, but the fact remains that the Indianapolis 500 is more than just 200 laps on a Sunday afternoon. A lot can happen between the Rookie Orientation test at the start of the month and the final lap of the race, and Rahal says it's critical for drivers to maintain their composure across the three weeks.
"The biggest thing about the Month Of May is that you have to be very patient. There are going to be a lot of ups and downs during the month, and you're going to be doing so much running that you really have to be disciplined.
"One day everything can be great, and then the next day something might happen - a mechanic might not do something correctly or whatever and you've got a whole different car.
"One day you're feeling on top of the world; the next day you're frightened, frankly, because the car is evil. And there's nothing worse than a poor-handling car on a high-speed oval, I can tell you. So you really have to be patient, you really have to be disciplined, because you're there a long time.
"I remember Nelson Piquet [in 1992]... every time he'd go out on a lap, there'd be a yellow for a track inspection. Pretty soon he got so frustrated by all the track inspections he went out to try to make something happen, and... bam! That's pretty much what happened to him. You really have to have that discipline and that control of your emotions in order to survive and do well.
"It used to be worse when we had two weekends of qualifying and the whole thing started in early May. I mean, back in '82 I did 2500 miles around that track before the race.
"So you have to keep control of yourself, and the team has to be very much a part of that. If you do then you're OK, but I think that a lot of the time in practice and qualifying, people lose patience, they get frustrated, and they do things they wouldn't have ordinarily done. And they pay a price for that."