A few missing faces aside, the IndyCar Series season that kicks off in St Petersburg this weekend is the healthiest America's top single-seater series has looked in many, many years.
Even if Ganassi and Penske's dominance cannot be dented, with Ganassi expanding to four cars and Penske back with three again, there are still plenty of potential winners among the top two.
Add in a four-car Andretti team that's winning again, three-strong KV determined to become a contender with Tony Kanaan on board, Newman/Haas in resurgent form, Justin Wilson a likely winner with Dreyer & Reinbold and Dale Coyne Racing pulling off the massive coup of a part-time Sebastien Bourdais deal, and IndyCar is bursting with potential frontrunners.
The calendar is a good balance of ovals and road courses, there are plenty more drivers set to confirm part-time programmes, and the level of interest in the 2012 rules package is promising. So while the current - largely unloved - cars are a reminder of a dark era in American single-seater racing's history, at least they look set to bow out with the greatest season in years.
The line-up
* Stats are IndyCar/Champ Car combined
Ganassi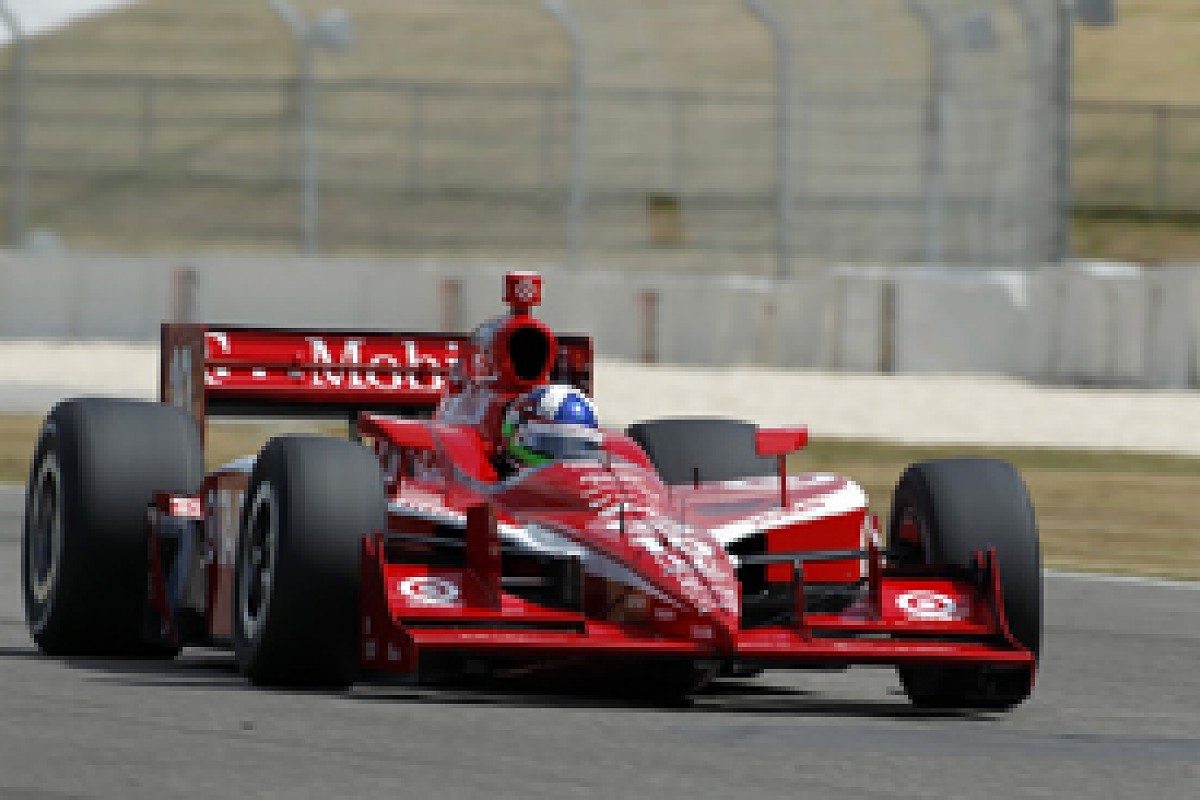 © LAT
#10 Dario Franchitti
Age: 37
Nationality: British
Starts: 217
Titles: 3
Wins: 26
Poles: 25
2010: IndyCar champion
It's hard to bet against a man who has taken the title in each of the last three full-time IndyCar programmes he has contested, his run only interrupted by his abortive NASCAR switch in 2008.
Totally comfortable on all breeds of circuit these days, Franchitti rarely has more than one 'off' weekend per season and is otherwise ever-present on the podium, often the top step. A fourth title this year would firmly place him among the all-time IndyCar greats, but frankly he's earned that status already.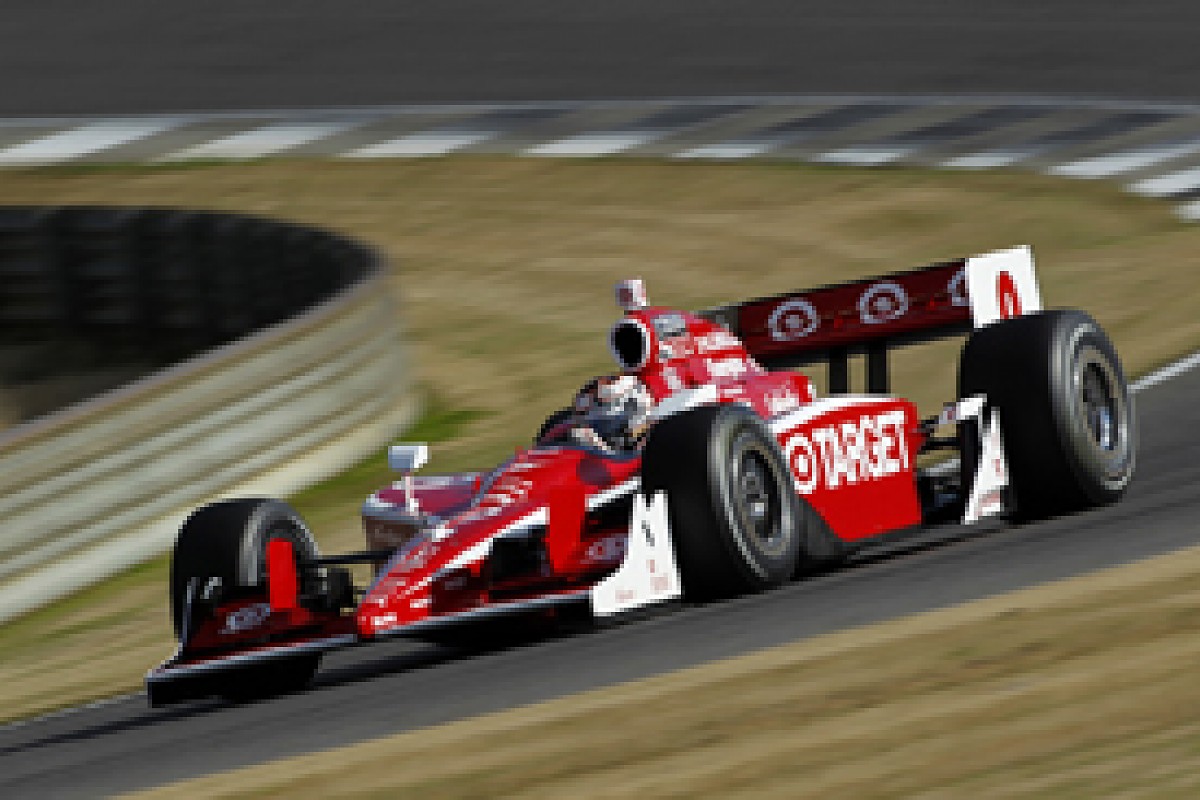 © LAT
#9 Scott Dixon
Age: 30
Nationality: New Zealand
Starts: 172
Titles: 2
Wins: 25
Poles: 17
2010: 3rd in IndyCar
Dixon used to have the sort of 'unflappable title-winning machine' reputation Franchitti does now, having been a factor in virtually ever championship shoot-out since he joined Ganassi. He hasn't got any slower or started doing anything conspicuously wrong, and yet in two years paired with Franchitti, the championship score is 2-0 to Scotland.
It wouldn't take much for momentum to swing back the other way, though, and it would be no surprise if it was Dixon rather than Franchitti who stretched Ganassi's run of titles to four straight.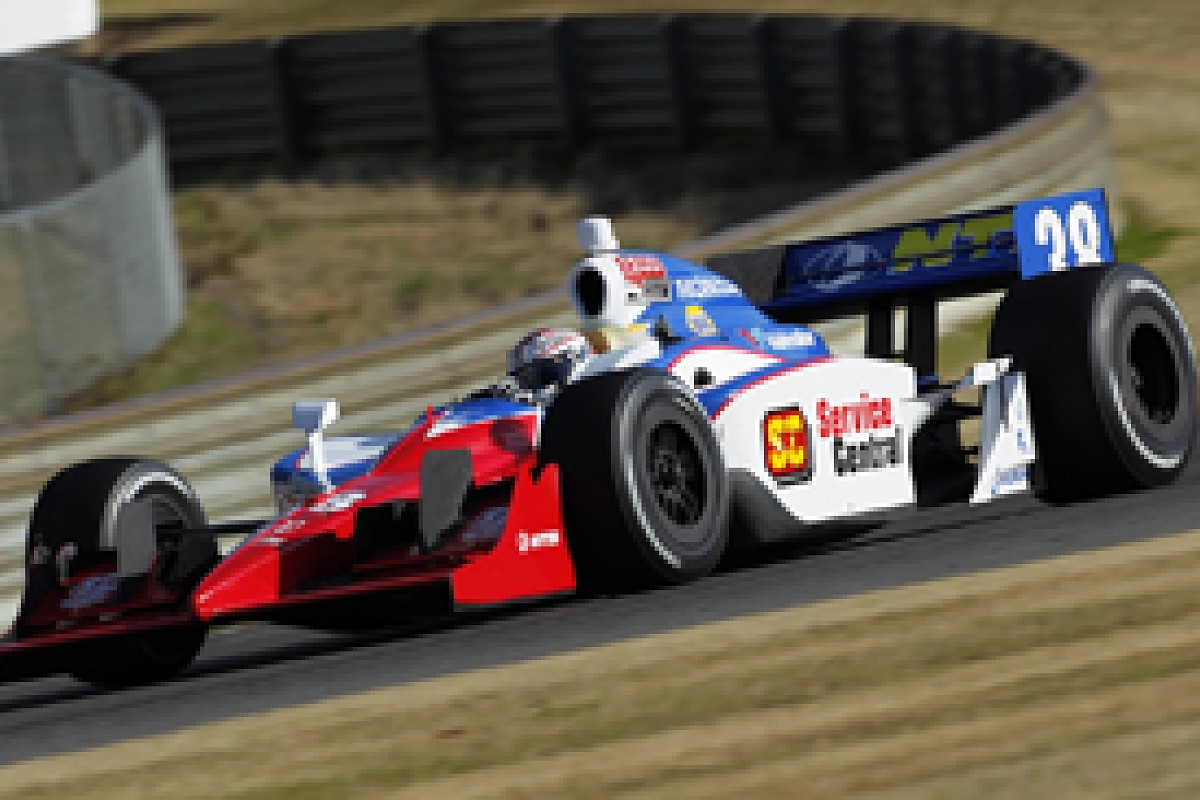 © LAT
#38 Graham Rahal
Age: 22
Nationality: American
Starts: 61
Titles: 0
Wins: 1
Poles: 2
2010: 20th in IndyCar
Rahal himself admits he has no excuses in 2011. He has the stability of a fully-funded drive with the championship's current top team, and a technical line-up further strengthened by Martin Pare, Rahal's engineer during his best days at Newman/Haas.
Still relatively young and inexperienced compared to team-mates Franchitti and Dixon, it would be expecting a lot for him to fight for the title this year. But this is his best chance yet to become a regular winner.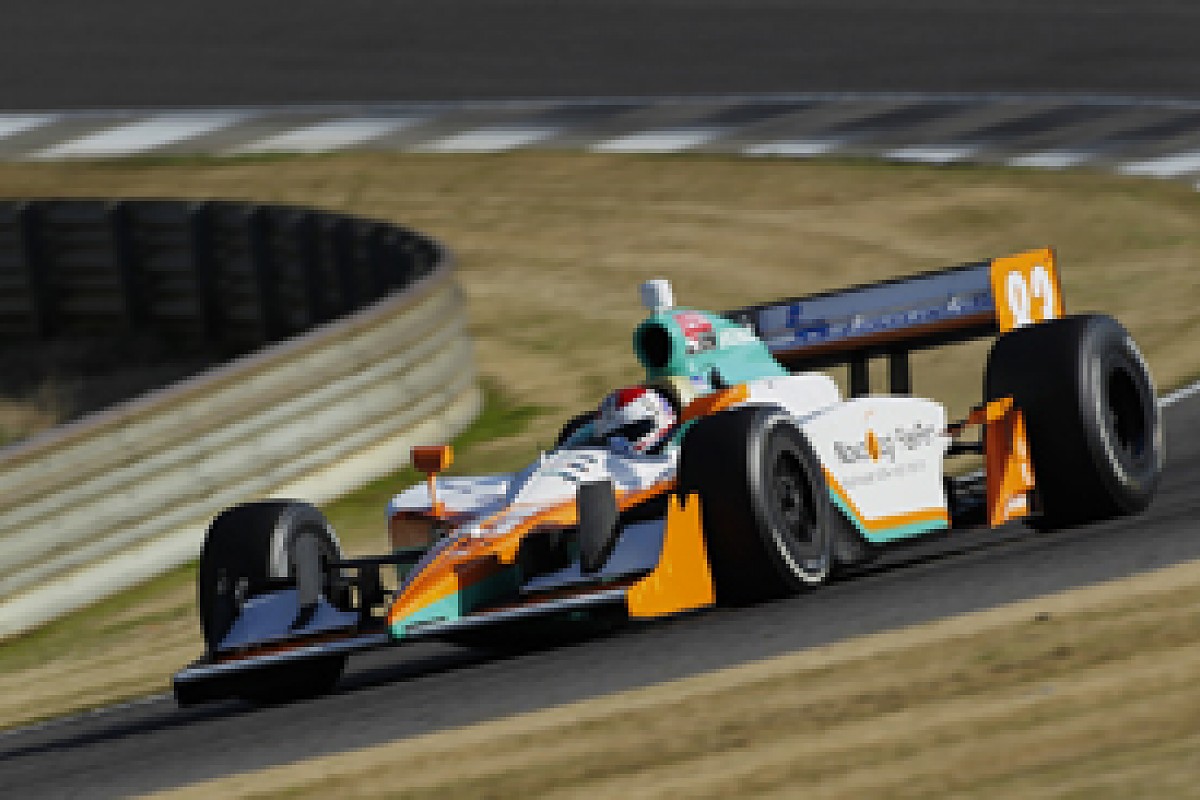 © LAT
#83 Charlie Kimball
Age: 26
Nationality: American
Rookie
2010: 4th in Indy Lights
Based on his junior form on both sides of the Atlantic, you'd file Kimball in the 'good but not a future legend' bracket.
Which is no bad thing for him - as this trailblazer for people with diabetes gets the benefit of a learning season in great equipment without the level of expectation on Rahal's shoulders. He certainly deserves an IndyCar chance, and will not get a better opportunity than as part of the Ganassi family.
Penske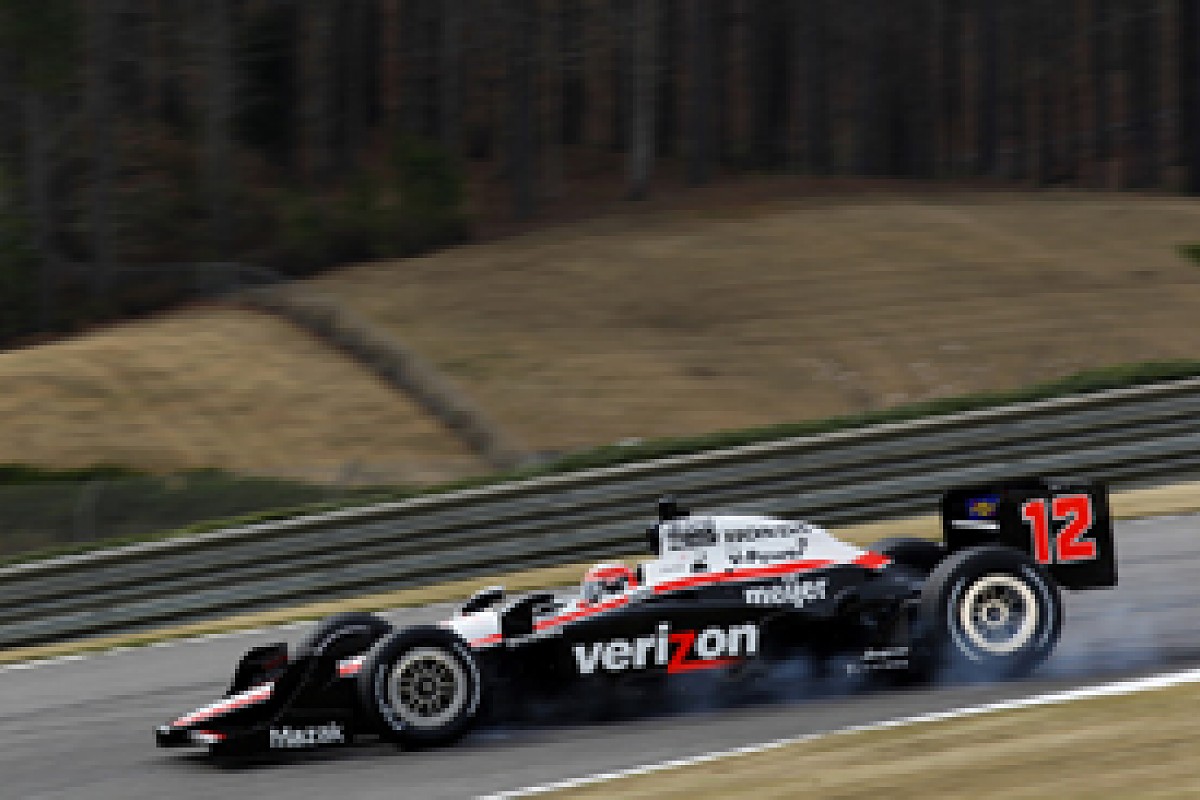 © LAT
#12 Will Power
Age: 30
Nationality: Australian
Starts: 73
Titles: 0
Wins: 9
Poles: 17
2010: 2nd in IndyCar
It must have been a long winter for Power. For much of the 2010 season he was in a class of his own, especially on road courses, as he built up a commanding points lead. But it all fell apart on the oval run-in and the title got away.
He wasn't even slow on ovals - just too prone to misjudgements and getting into trouble, a reminder that he has far less superspeedway mileage than most of the field. You get the feeling it would only take one oval victory for him to get over that hump and start showing his best form on all circuits, and if/when that happens, he'll run away with the title.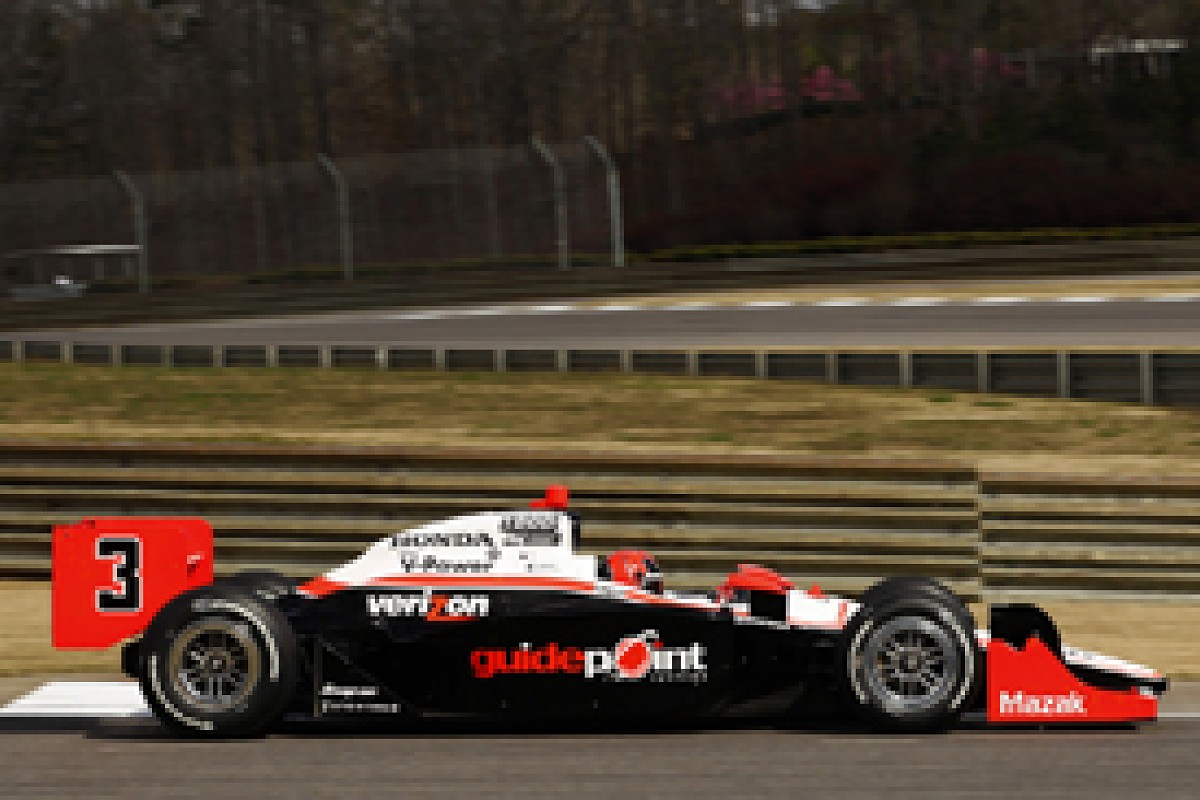 © LAT
#3 Helio Castroneves
Age: 35
Nationality: Brazilian
Starts: 228
Titles: 0
Wins: 25
Poles: 39
2010: 4th in IndyCar
If Penske hadn't needed a substitute while Castroneves was caught up with being exonerated in a tax evasion trial in early 2009, we might never have known how good Power was. And Castroneves would still have been regarded as the absolute fastest man in the field on road courses.
Everyone goes into 2011 wondering how they can topple Power on the road course leg, but the question is most acute for the other two Penske drivers, for as the still-ultra-fast Castroneves heads into his 13th top-level season still hunting for a maiden title, it's his team-mate who remains the biggest stumbling block in his championship quest.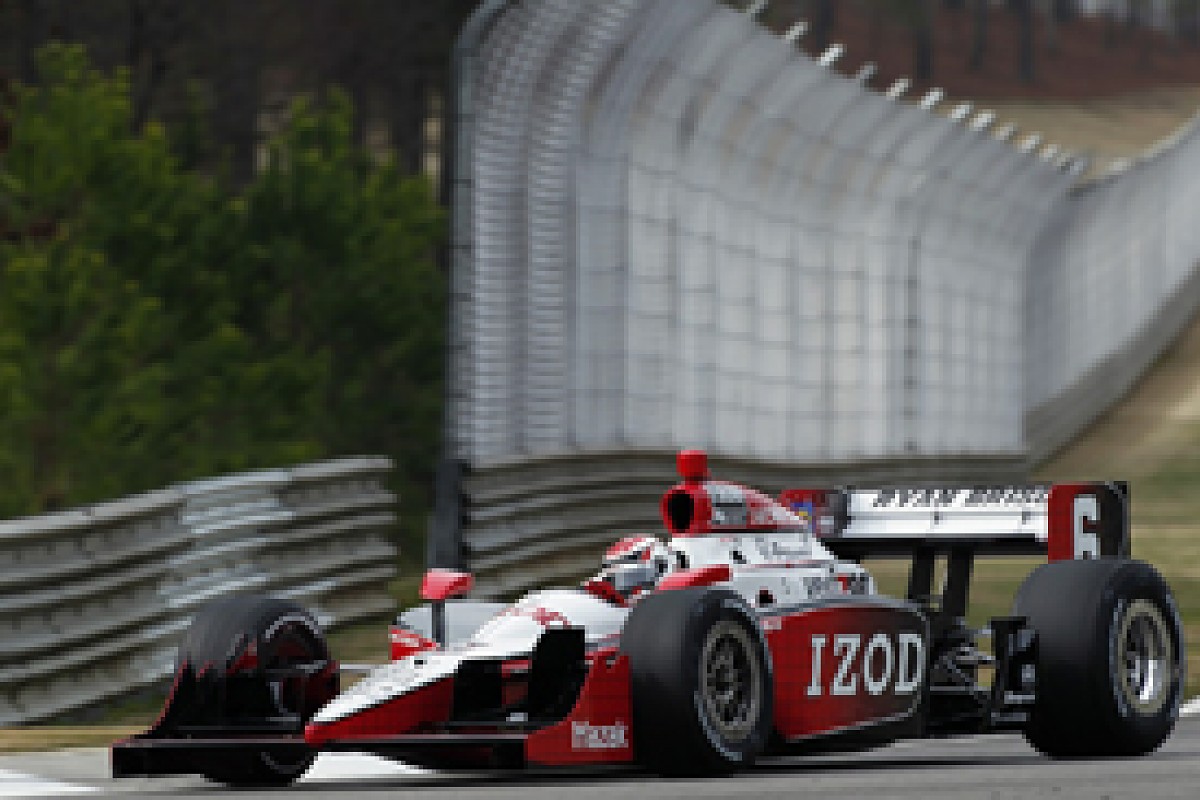 © LAT
#6 Ryan Briscoe
Age: 29
Nationality: Australian
Starts: 73
Titles: 0
Wins: 7
Poles: 11
2010: 5th in IndyCar
When it was down to Briscoe to lead Penske's title push in 2009, he rose to the challenge superbly... at least until the Motegi pit crash that cost him the crown.
He hasn't quite regained that momentum yet, was overshadowed by Power and Castroneves when he had both as full-time team-mates last year, and was the man on the edge as Penske fought to find the funding to keep three cars for 2011. But with that backing secured, if Briscoe can rediscover his mid-2009 then there's no reason why he can't fight for the title again.
Andretti Autosport
© LAT
#26 Marco Andretti
Age: 24
Nationality: American
Starts: 83
Titles: 0
Wins: 1
Poles: 1
2010: 8th in IndyCar
It's the obvious but unavoidable fact: Andretti is only 24 yet has gone 69 IndyCar races since his last/first/only win. And it's all the more frustrating because there have been enough times in that period when he's led races but not been able to complete the job for various reasons.
He's also out to prove a point this year, having raged against suggestions that Andretti Autosport would be weakened by Kanaan's exit after eight seasons as effective team leader. Andretti has vehemently denied that the team will flounder without Kanaan's set-up input, and insisted the Brazilian was a divisive, not uniting, influence. Fighting talk.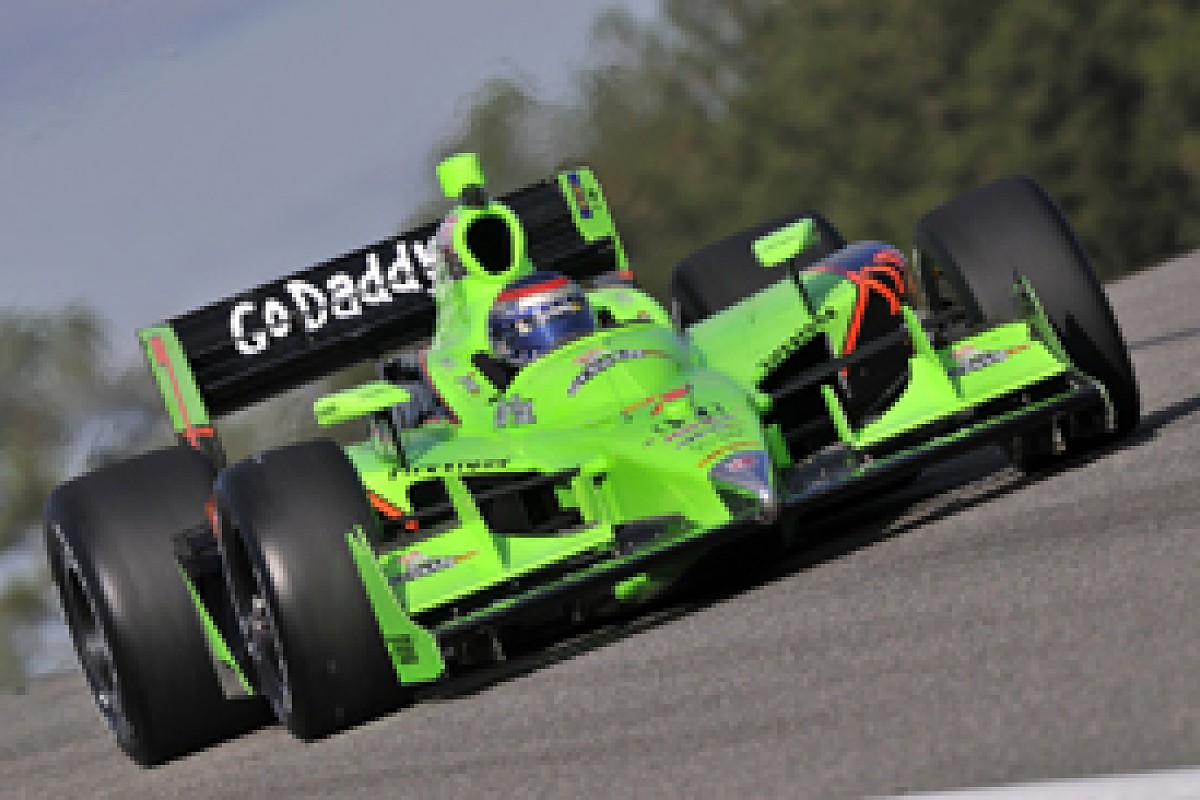 © LAT
#7 Danica Patrick
Age: 29
Nationality: American
Starts: 100
Titles: 0
Wins: 1
Poles: 3
2010: 10th in IndyCar
Is this her IndyCar swansong? With her Andretti contract up this year and the NASCAR door firmly open, Patrick faces a big decision.
Her stock car pace, impressive fourth at Las Vegas aside, hasn't been strong enough to make it an easy choice, though she has only occasionally shown her best form in IndyCar in recent years. Whichever way she goes, IndyCar now looks better placed to face a possible 'life after Danica' than it has for many seasons.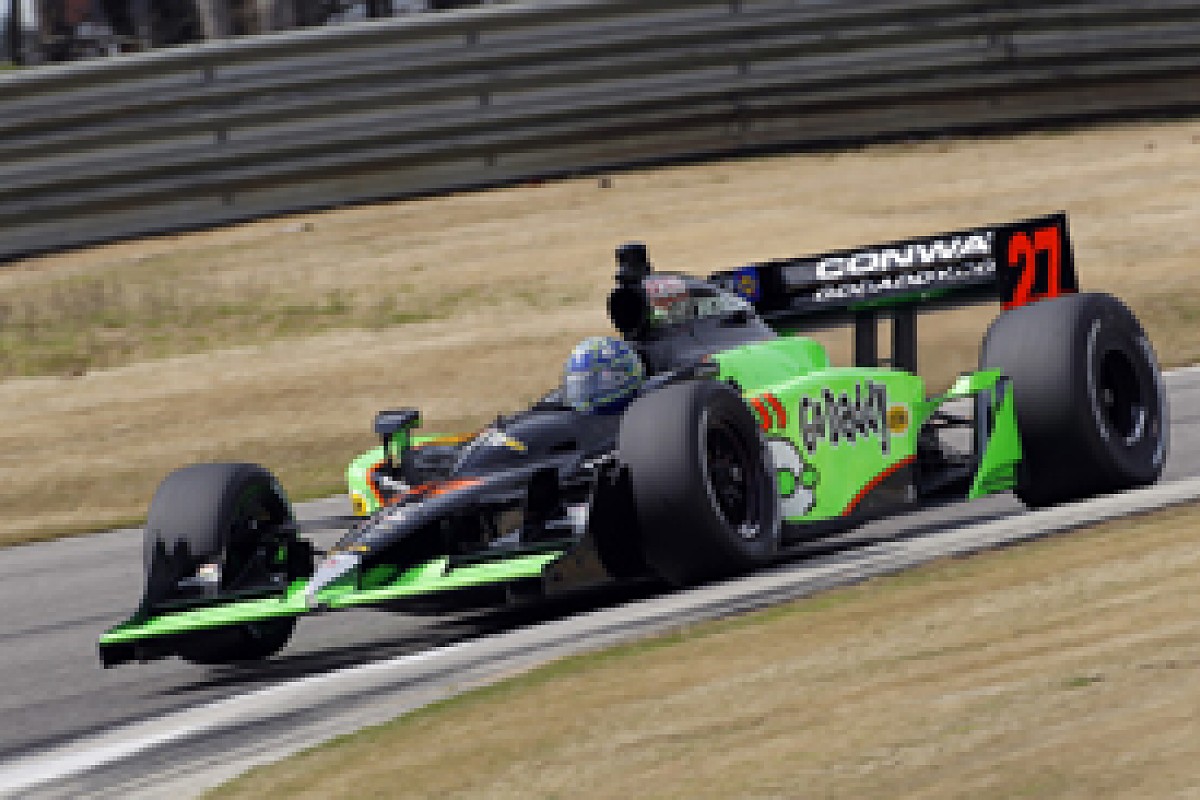 © LAT
#27 Mike Conway
Age: 27
Nationality: British
Starts: 23
Titles: 0
Wins: 0
Poles: 0
2010: 25th in IndyCar
Conway was blisteringly quick in his rookie season in 2009, yet prone to mishaps. Last year should have been the season when he added experience and consistency to his speed, and started really delivering, but the multiple injuries from his Indianapolis crash stopped him in his tracks.
Moving from underdog Dreyer & Reinbold to the Andretti empire raises the pressure while also giving Conway more resources for the season that will reveal whether he has the potential to become a long-term IndyCar frontrunner.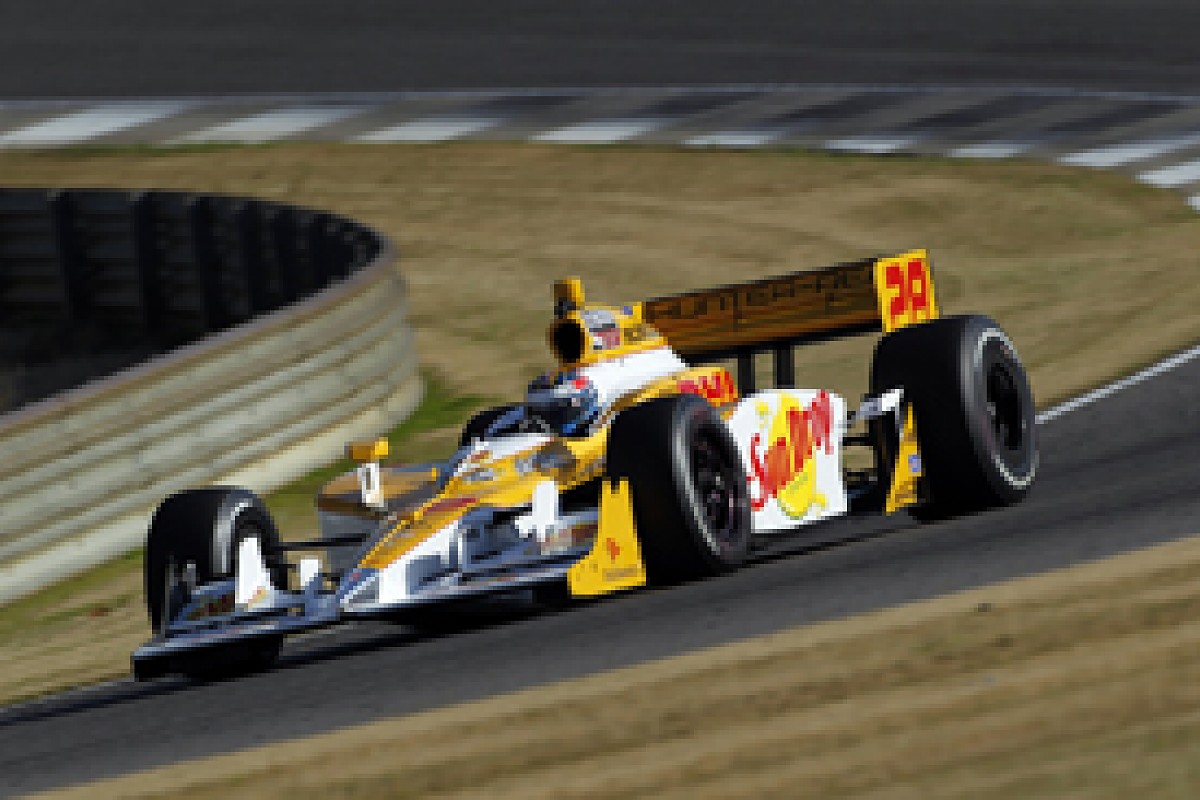 © LAT
#28 Ryan Hunter-Reay
Age: 30
Nationality: American
Starts: 101
Titles: 0
Wins: 4
Poles: 1
2010: 7th in IndyCar
With Kanaan gone, this is the man expected to lead Andretti back to the top. It certainly didn't take him long to end his new squad's win drought when he triumphed in Long Beach last year.
This is definitely Hunter-Reay's best chance yet. A full season at a leading team that he has already settled into, and unlike 2010, he knows his full-season funding is in place before he starts. If Andretti can get consistently back on terms with Ganassi and Penske, RHR is the man the other teams will fear most.
Panther Racing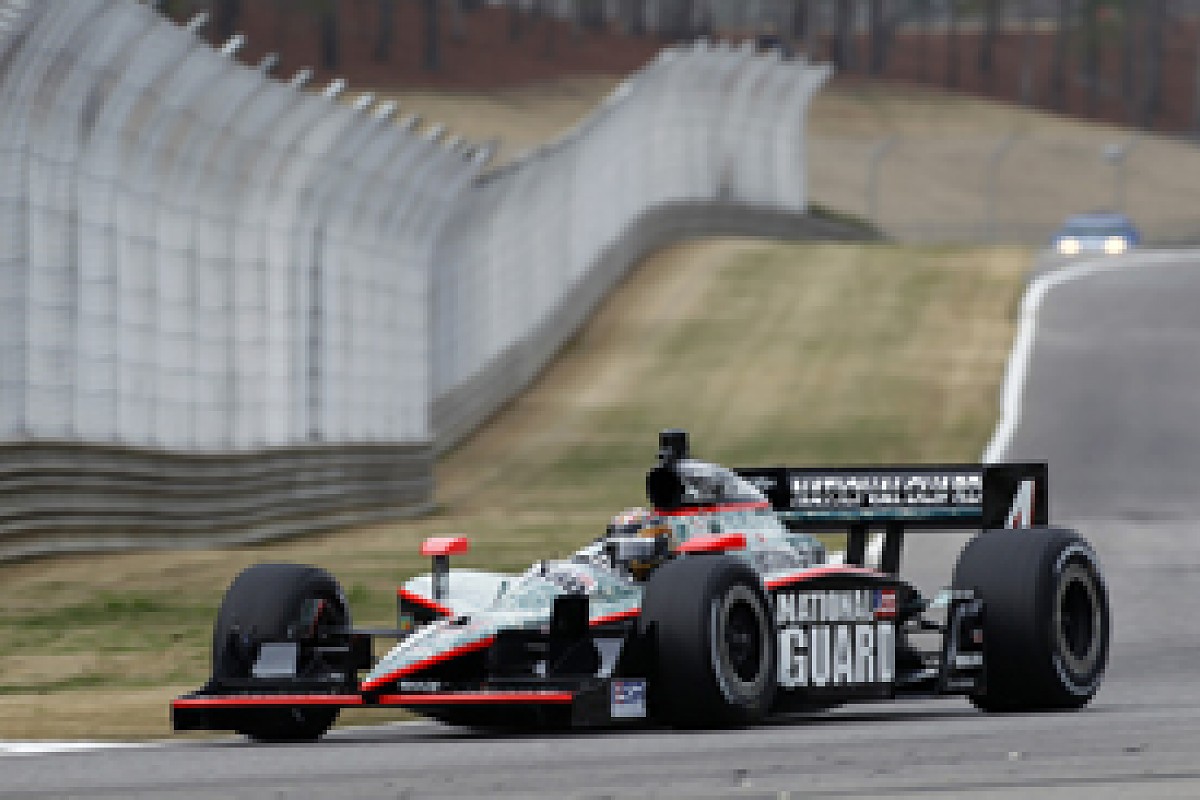 © LAT
#4 JR Hildebrand
Age: 23
Nationality: American
Starts: 2
Titles: 0
Wins: 0
Poles: 0
2010: 35th in IndyCar, part-season
After parting with Dan Wheldon, Panther announced it would hold a lengthy driver shoot-out as it hunted for the 'next Sam Hornish Jr' - having given the 2001/02/06 champion his big break 10 years ago. In the end, it tested Hildebrand and immediately snapped him up.
That underlines how good the 2009 Indy Lights champion is, though as a rookie in a one-car team (which hasn't won since 200??), Hildebrand will be up against it.
Dreyer & Reinbold Racing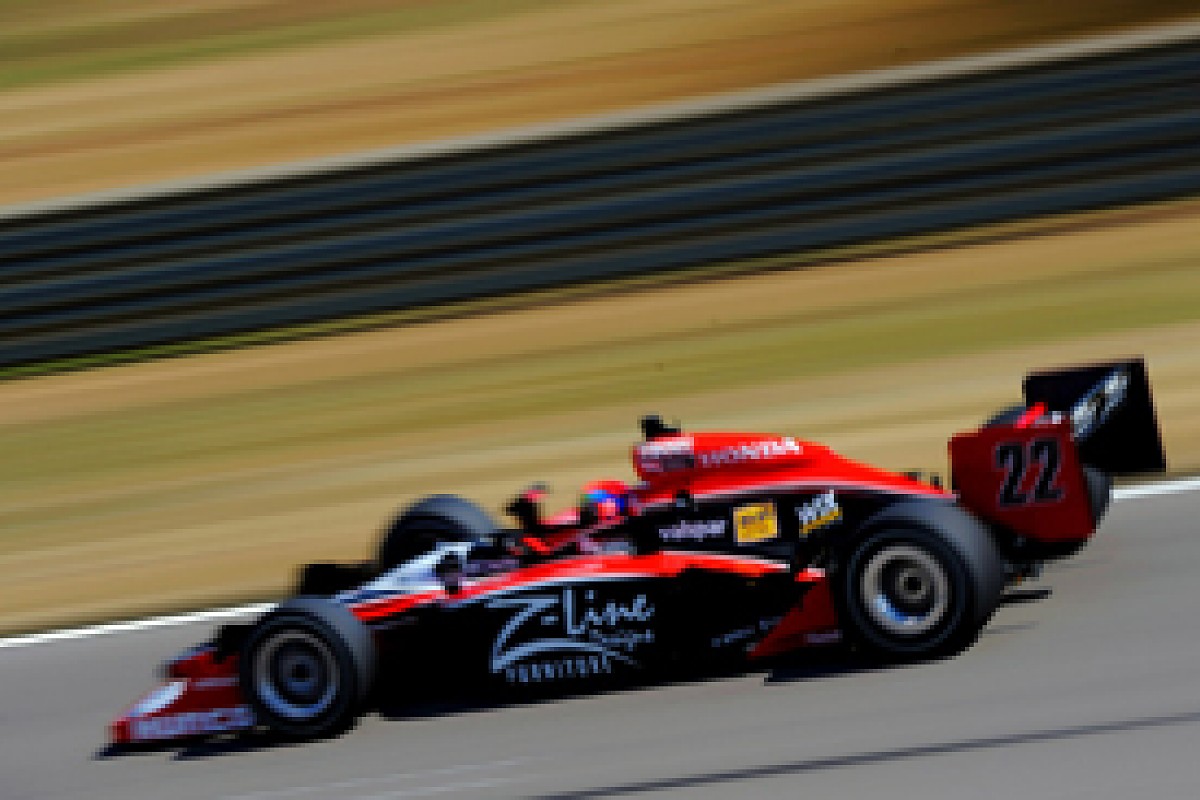 © LAT
#22 Justin Wilson
Age: 32
Nationality: British
Starts: 108
Titles: 0
Wins: 6
Poles: 8
2010: 11th in IndyCar
After winning with Coyne in 2009, Wilson couldn't quite repeat the feat with Dreyer & Reinbold in 2010 - though he came close.
A potential champion in the right car, it looks like punching above his underdog teams' weight will instead become his niche, and he will certainly be fighting for road and street course wins again this year.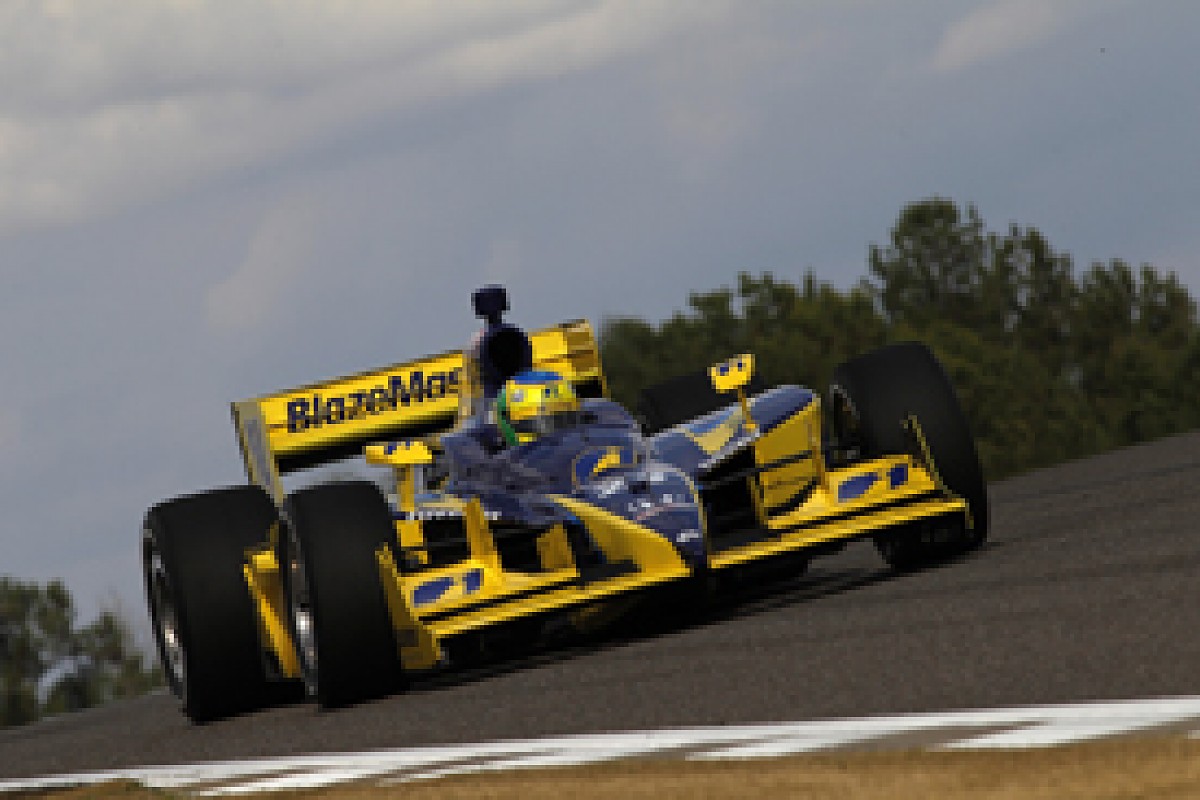 © LAT
#24 Ana Beatriz
Age: 26
Nationality: Brazilian
Starts: 4
Titles: 0
Wins: 0
Poles: 0
2010: 30th in IndyCar part-season
A string of one-off drives wasn't the best way for Beatriz to display her IndyCar potential in 2010. This year, with a full-time Dreyer & Reinbold seat and Wilson to learn from on the other side of the awning, the proven Indy Lights winner has a much better opportunity and will hope to make as good an impression as de Silvestro did last year.
AJ Foyt Racing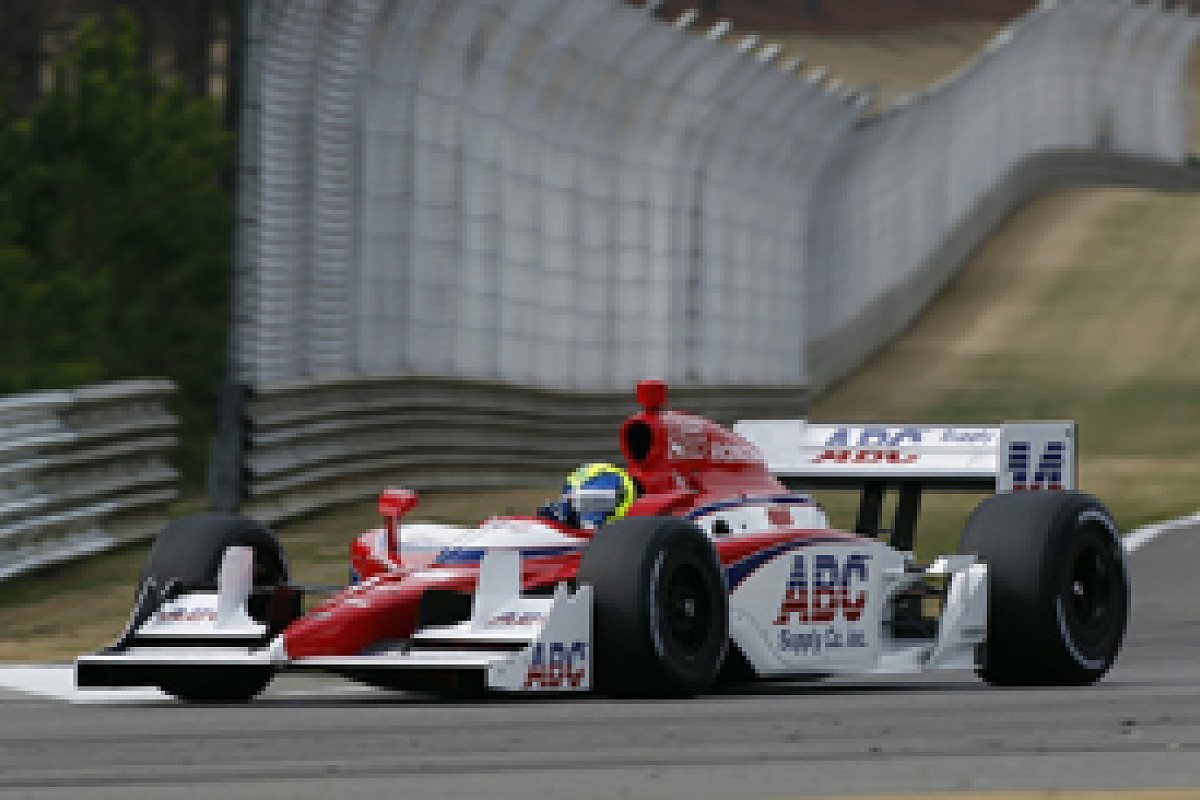 © LAT
#14 Vitor Meira
Age: 33
Nationality: Brazilian
Starts: 116
Titles: 0
Wins: 0
Poles: 2
2010: 12th in IndyCar
Another archetypal underdog, Meira may never get the wins he came so close to in the early 2000s, but as he showed last year, he's capable of getting AJ Foyt's team to the podium, though it will take a little luck and perhaps some chaos. Often thrusts his car higher than it ought to be on ovals too, and is consistent - 12th in last year's standings was a quietly impressive result.
Sam Schmidt Motorsports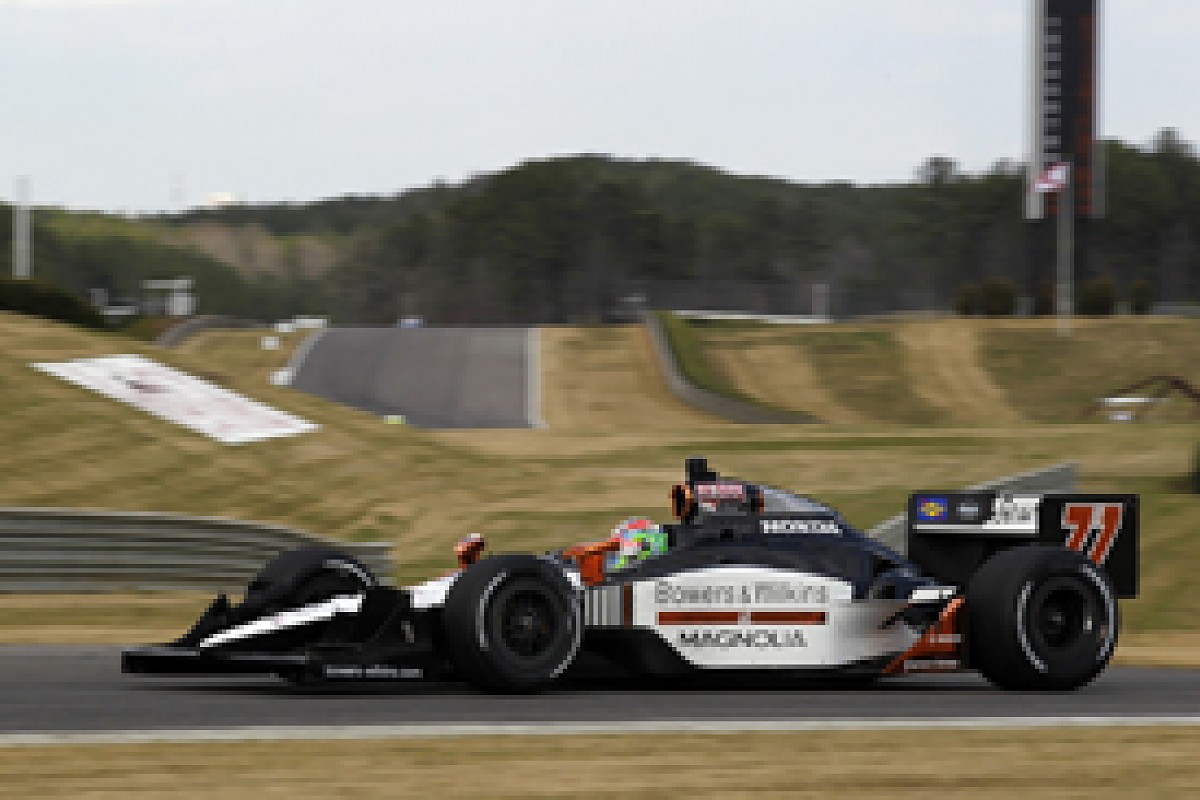 © LAT
#77 Alex Tagliani
Age: 38
Nationality: Canadian
Starts: 160
Titles: 0
Wins: 1
Poles: 5
2010: 13th in IndyCar
The colour scheme is much the same and so is the crew line-up, but Tagliani is now fielded by Sam Schmidt Motorsports rather than FAZZT after a winter buyout.
This bodes well. Tagliani put in some remarkable performances for his brand new team last season, and Schmidt deserves another IndyCar chance after all its Lights success. Expect to see plenty of this car in the top 10.
Dale Coyne Racing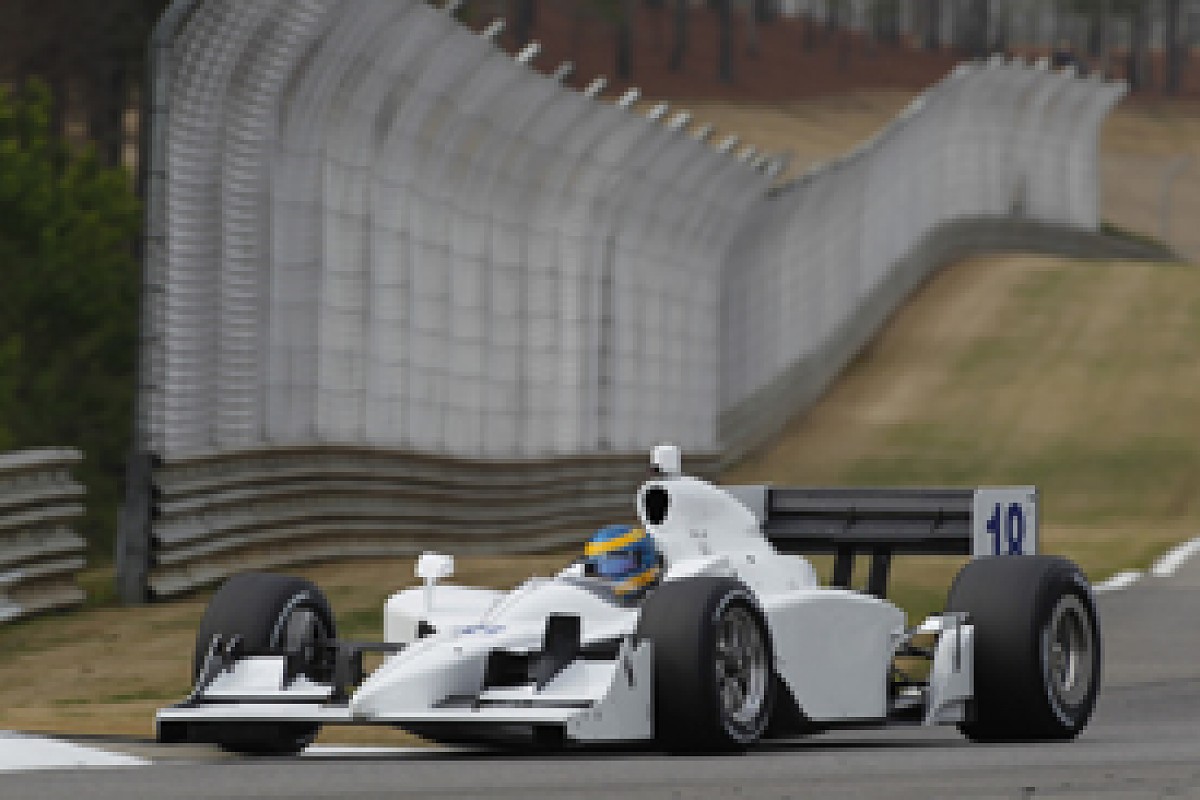 © LAT
#19 Sebastien Bourdais
Age: 32
Nationality: French
Starts: 74
Titles: 4
Wins: 31
Poles: 31
2010: Superleague Formula and Peugeot LMP1
In the five years since he stunned the paddock by recruiting former Champ Car champion Cristiano da Matta, Dale Coyne has brought so many top names to his giant-killing team that he should be losing the element of surprise. And yet the prospect of a Bourdais/Coyne tie-up was still a massive shock.
It won't be for a full season, as he has Peugeot LMP1 commitments too - and given Coyne's normally mediocre oval form and Bourdais' own lack of experience at such venues, it makes sense to focus on the road courses in any case. But even part-time, Bourdais' return guarantees fireworks. Not a man to hold back when things aren't to his liking, this could go horribly wrong, or be the success story of the 2011 season.
Bourdais has a point to prove too - remember that all his success in Champ Car was achieved without having to beat the likes of Ganassi, Penske, Andretti, Dixon, Franchitti, Kanaan and Castroneves. How he would have fared against them is the great 'what if' of the last decade in American single-seater racing. Here comes the answer.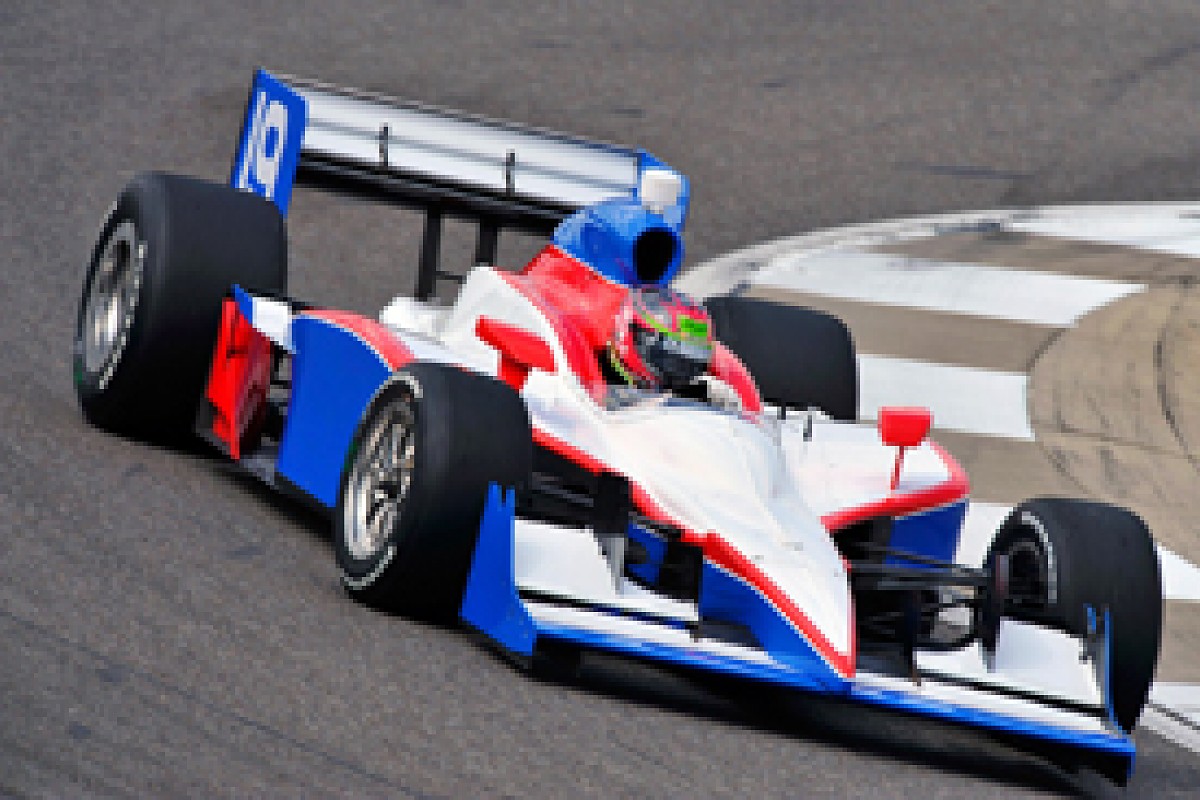 © LAT
#18 James Jakes
Age: 23
Nationality: British
Rookie
2010: 8th in GP3
As well as parachuting in ex-champions out of the blue, Coyne also has a knack of picking drivers from unusual parts of the radar for his second car. So here comes Jakes, fresh from GP2 and GP3 campaigns in which he was not a consistent frontrunner. He has a huge amount to learn, but Coyne was pleased with how quickly he adapted in testing.
KV Racing Technology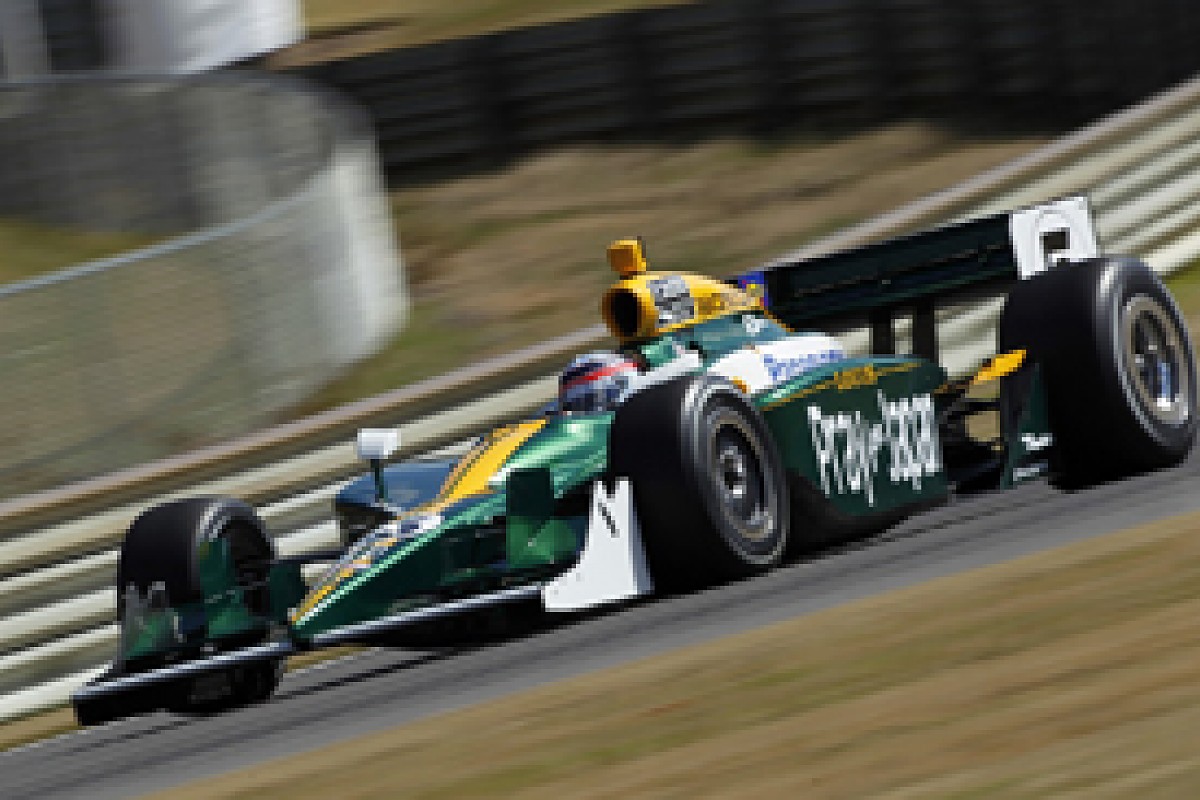 © LAT
#5 Takuma Sato
Age: 34
Nationality: Japanese
Starts: 17
Titles: 0
Wins: 0
Poles: 0
2010: 21st in IndyCar
Sato's fans hoped for a lot more from his IndyCar rookie season. They surely expected a few thrills and spills, but the crash rate was even higher than expected, and only rarely in between was Sato's undoubted pace on full display.
However he now has a year's experience, and bringing Kanaan into the KV line-up adds the stability and experience that were missing with the 'all-action' Sato/Viso/Moraes package of 2010. A little less time to fine-tune its cars rather than putting them back together again can only help this team.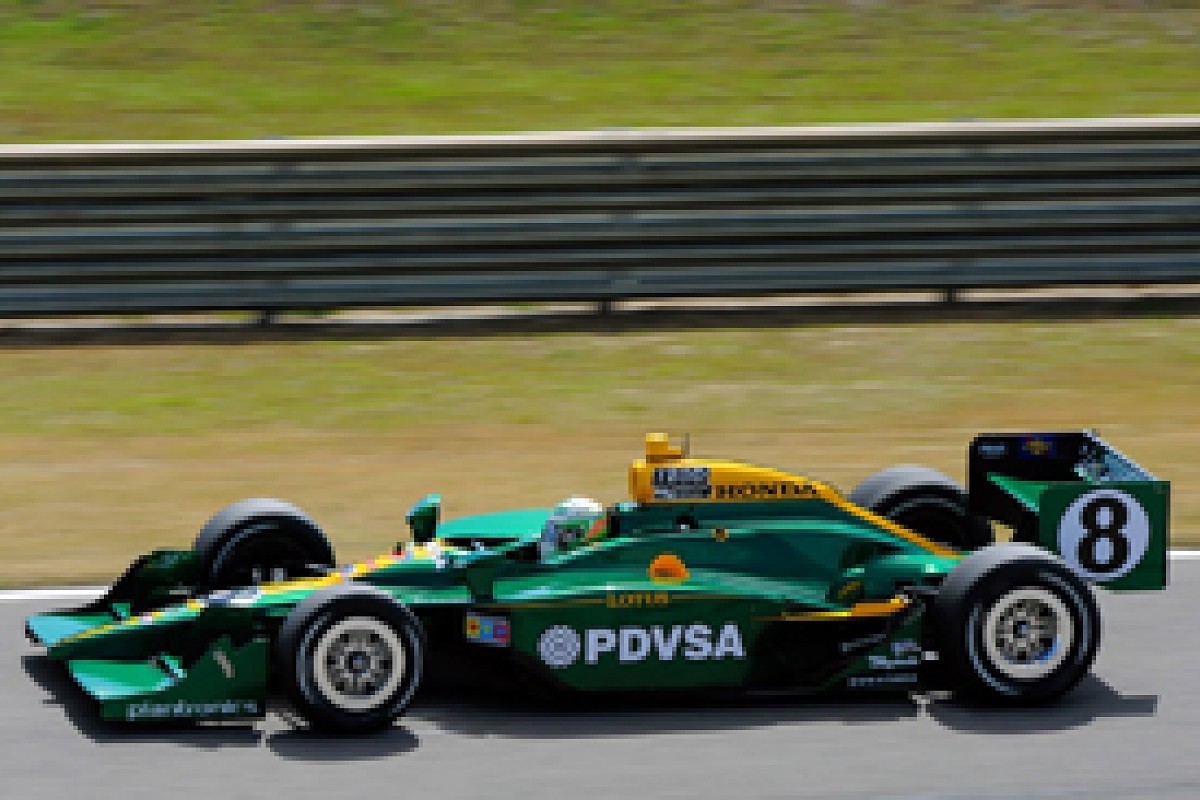 © LAT
#59 EJ Viso
Age: 26
Nationality: Venezuelan
Starts: 51
Titles: 0
Wins: 0
Poles: 0
2010: 17th in IndyCar
Not all the KV drivers' remarkable number of crashes last season were down to driver error. But like Sato, Viso does need to stay away from the barriers in 2010 because - also like Sato - he is clearly quick enough to win IndyCar races if he can have a more controlled campaign. Kanaan's presence will help Viso too.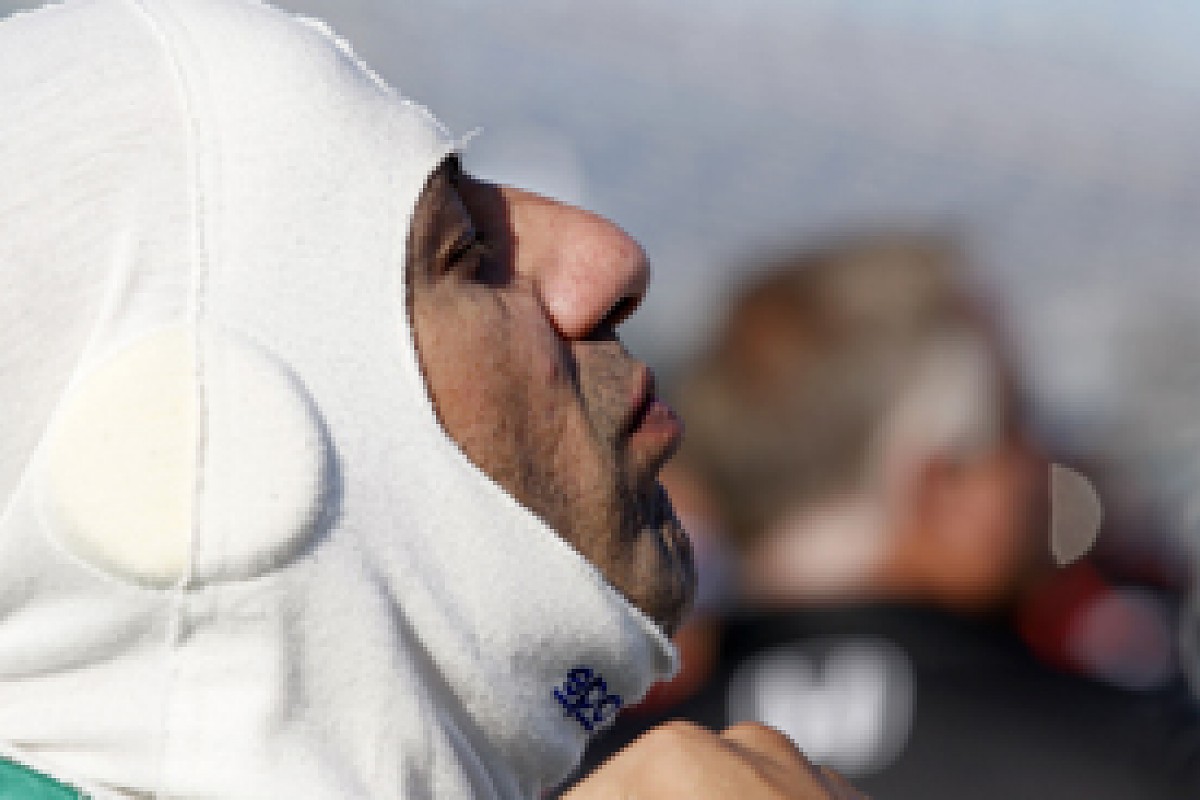 © LAT
#82 Tony Kanaan
Age: 36
Nationality: Brazilian
Starts: 229
Titles: 1
Wins: 15
Poles: 14
2010: 6th in IndyCar
KV's chances of winning races in 2011 took a big step forwards when it threw Kanaan a lifeline after his Andretti exit and subsequent collapse of his De Ferran Dragon deal. As well as being a good influence on and experienced sounding board for the rapid-but-wayward Sato and Viso, he also brings plenty of speed.
Though Kanaan's signing alone won't turn KV into an overnight frontrunner, it does solve a lot of the team's problems. Bringing in highly-rated ex-Forsythe engineer Michael Cannon from HVM to work with Kanaan is another huge bonus.
Newman/Haas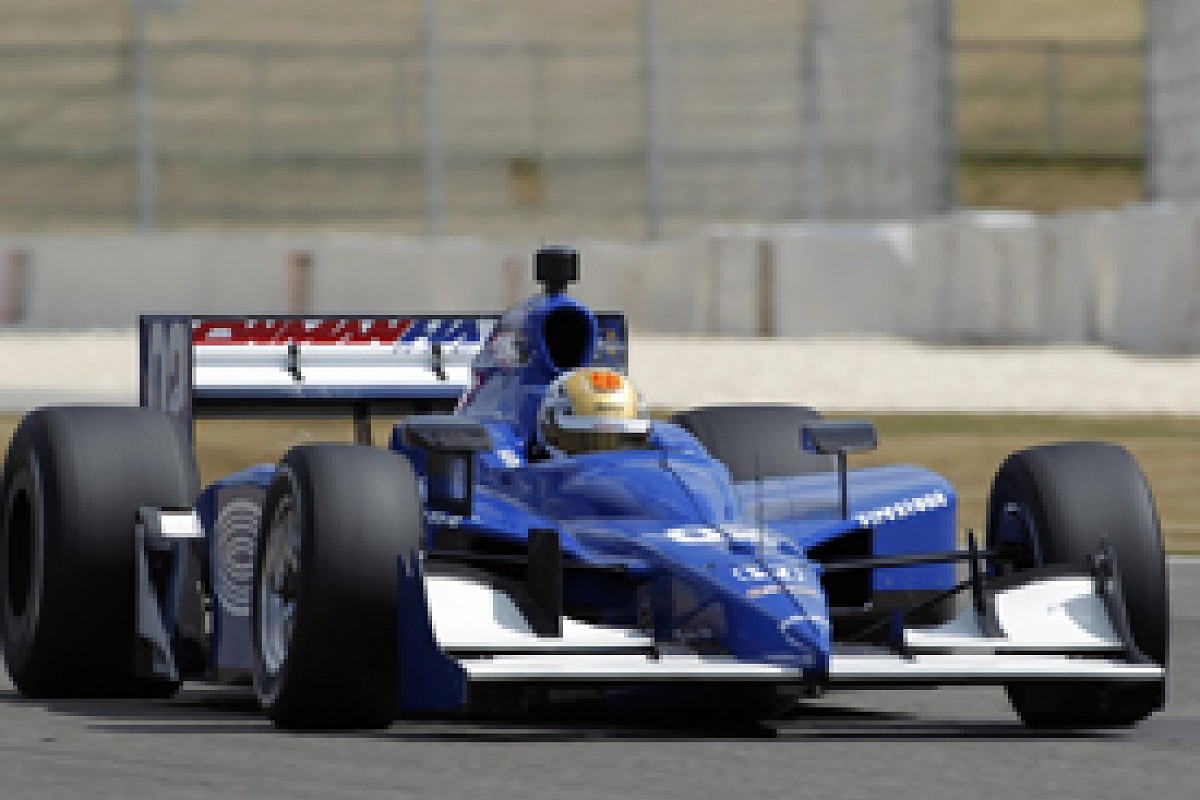 © LAT
#02 Oriol Servia
Age: 36
Nationality: Spanish
Starts: 150
Titles: 0
Wins: 1
Poles: 1
2010: Did not race
These have not been easy seasons for erstwhile Champ Car dominator Newman/Haas, but its fighting form in testing should it could still be a threat. Had the money been available, it's clear it would have paired the experienced Servia with promising Indy Lights graduate James Hinchcliffe, who will hopefully still contest at least a partial programme. In the meantime, Servia is on board for St Petersburg and appears to have swiftly shaken off the rust of his recent under-employment.
HVM Racing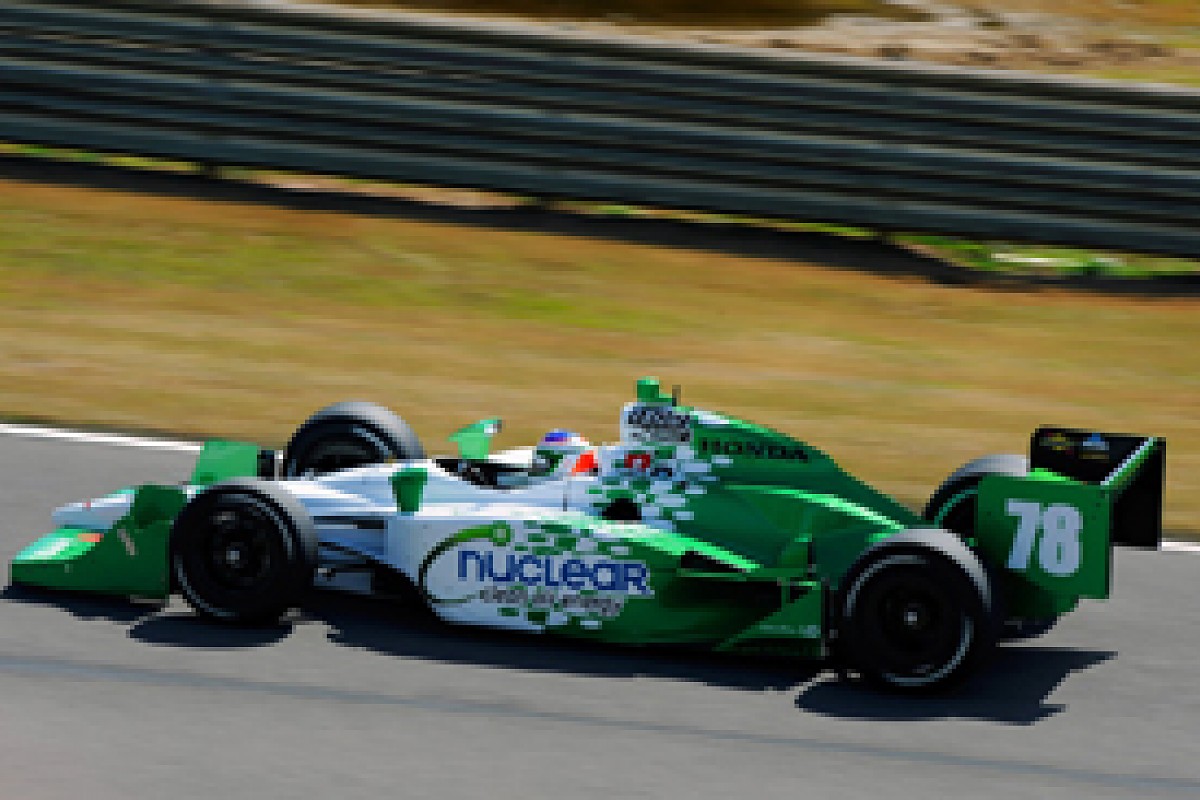 © LAT
#78 Simona de Silvestro
Age: 22
Nationality: Swiss
Starts: 17
Titles: 0
Wins: 0
Poles: 0
2010: 19th in IndyCar
De Silvestro deservedly picked up a big fan following in her rookie year, the quick but understated Atlantic graduate perhaps picking up support from those keen to see female drivers breaking through but tiring of the media tornado around Patrick.
In tough circumstances at cash-strapped HVM, she showed some impressive speed, particularly at Edmonton. This year she has the benefit of more experience, continuity and stability thanks to the team's sponsorship deal with Entergy - but the loss of engineering genius Michael Cannon (who rates de Silvestro highly) to KV is a blow.
Conquest Racing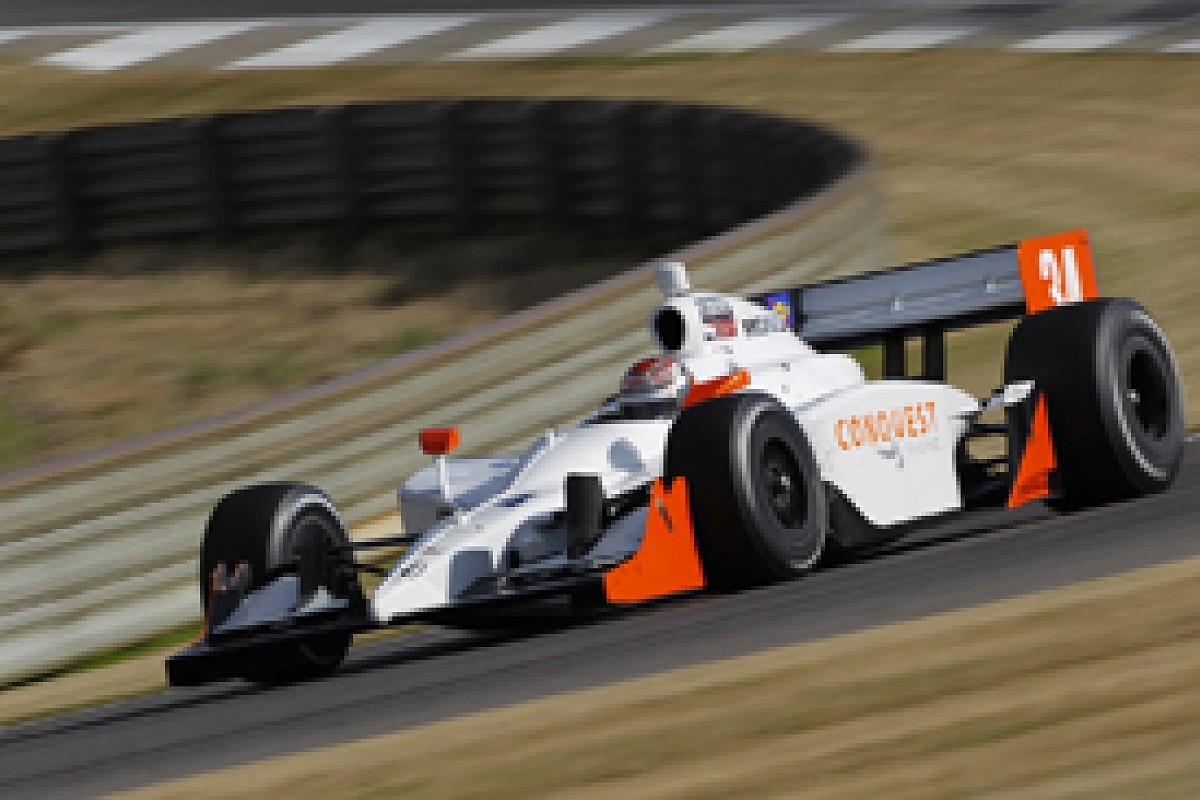 © LAT
#34 Sebastian Saavedra
Age: 20
Nationality: Colombian
Starts: 2
Titles: 0
Wins: 0
Poles: 0
2010: 8th in Indy Lights, two IndyCar races
As countless drivers have proved over recent years, Conquest fields great cars even though it hasn't always got the financial resources it needs. It's also a great place for nurturing young drivers and is a perfect choice for former Lights race-winner Saavedra's first full campaign. There would have been more confidence of great results had been Bertrand Baguette found the funding to stay on - the 2009 Formula Renault 3.5 champion did a very respectable job last year.
AFS Racing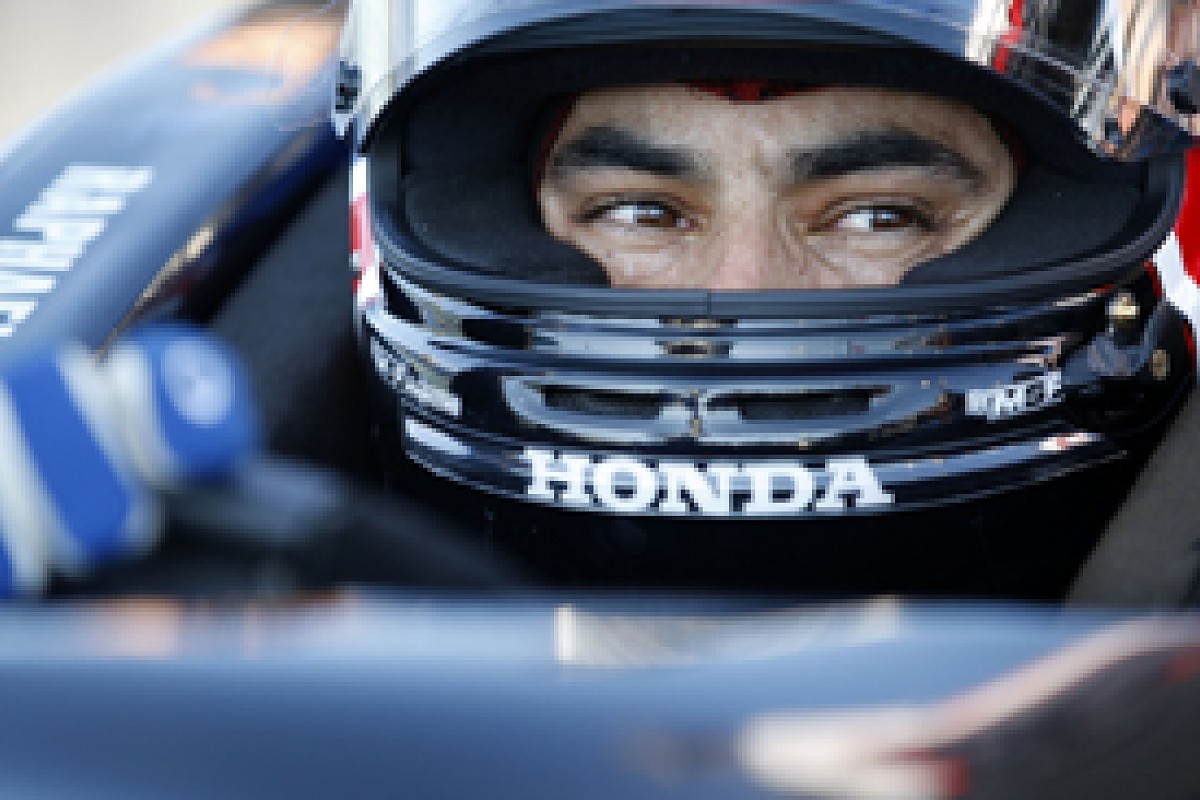 © LAT
#17 Raphael Matos
Age: 29
Nationality: Brazilian
Starts: 34
Titles: 0
Wins: 0
Poles: 0
2010: 14th in IndyCar
A last-minute entry for St Petersburg, Matos reunites with AFS Racing to try and restore his once-great reputation. His string of titles in feeder categories made him the most exciting prospect on the IndyCar ladder a few years ago, but the expected success didn't come in his first two years at the top level with Luczo/De Ferran Dragon. There were several outstanding performances, but too many lows and mishaps in between.
It's good to see AFS press on with its independent IndyCar plans after its Lights successes. Despite splitting with Andretti Autosport, Gary Peterson's team still has plenty of expertise to call on - it's operating out of Forsythe premises with ex-Forsythe top man Neil Micklewright leading its technical team.
On the cusp
Lifting the 26-car grid limit was a good call because there are an abundance of drivers chasing last-minute or part-time deals this year. So look out for the following...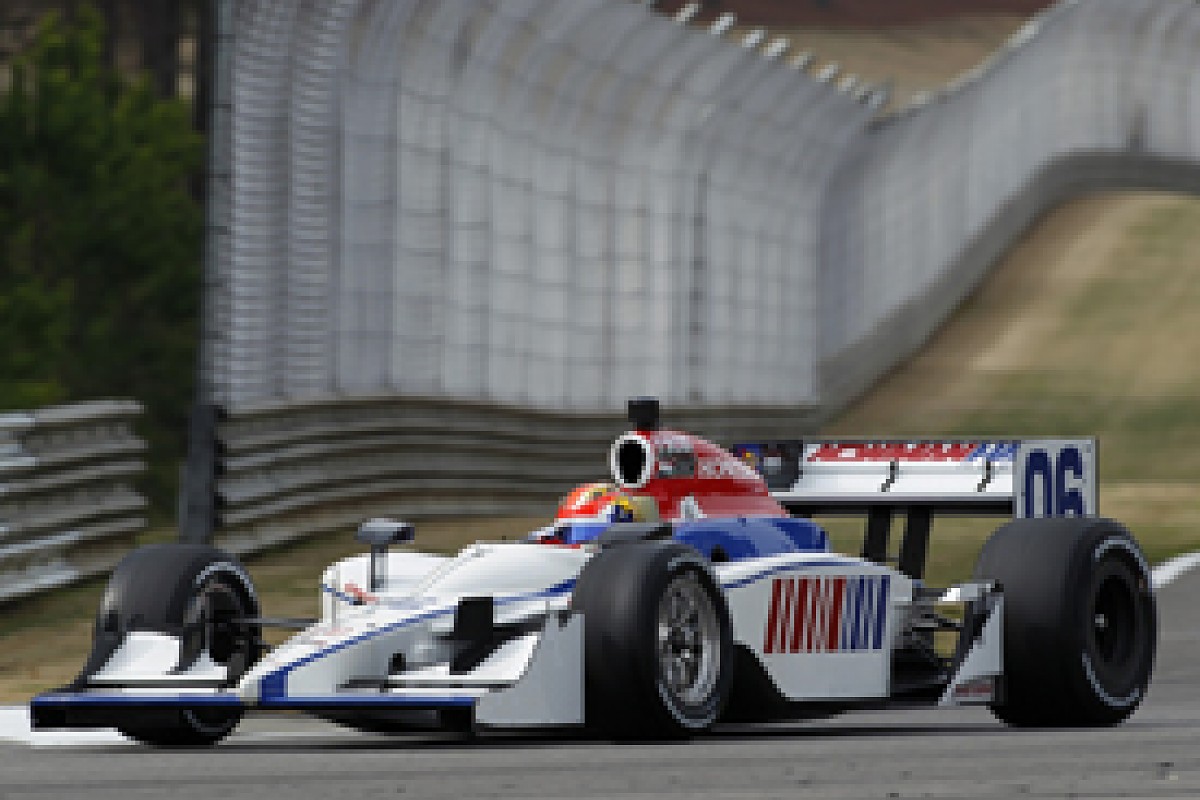 James Hinchcliffe flew for Newman/Haas in testing © LAT
Potential superspeedway race-winner Ed Carpenter links up with Sarah Fisher Racing for an oval-leaning half-season; James Hinchcliffe still hopes to turn his blistering test speed into a Newman/Haas race seat; the legendary Paul Tracy is with DRR for Indy and working hard to add more races; Wade Cunningham, Jay Howard and Townsend Bell all have appearances in Schmidt cars confirmed; Pippa Mann is trying to tie up some oval races with Conquest; Davey Hamilton was tipped for another part-time return before De Ferran Dragon folded; John Andretti will be with the family team at Indy again, Katherine Legge wants to be back on the American scene after leaving the DTM; Jonathan Summerton is still pushing for an IndyCar chance; Dan Wheldon's plans are set to be announced this weekend; we possibly haven't seen the last of Milka Duno; and that's all before you consider the five 'star guests' for Las Vegas... Remember when IndyCar only had 18 cars on the grid...? Not any more.
What's new for 2011
Rules tweaks: The most significant in a range of minor adjustments is that most restarts will now take place two-abreast. Supporters of the change promise excitement, sceptics expect carnage.
New circuits: On in some cases, old circuits back again. A street event in Baltimore is the only totally new event but the Loudon and Las Vegas ovals make welcome returns.
More young Americans: There was a time when Champ Car dwindled to just one America and IndyCar seemed to have few home nation drivers in top cars. Now Ganassi has added two young Americans to its stable in Rahal and Kimball, Panther gives rising star Hildebrand a chance, and Andretti has three young Americans in its four cars.
Las Vegas guest bonus: Five 'guest stars' from other disciplines (possibly including everything from NASCAR to rallying via former IndyCar legends) will join the field for the Las Vegas finale and a $5 million bonus is up for grabs if one of them wins.