The 2010 IndyCar Series championship battle will be settled under the lights at Miami's Homestead Speedway on Saturday night - but will it be Will Power celebrating his first title since winning Australia's Formula Holden series in 2002, or Dario Franchitti joining the likes of Bobby Rahal and Al Unser Sr as a three-time champion? The duo head to Miami just 12 points apart with 53 on the table.
How did they get here?
This year's IndyCar calendar has been structured in batches of road/street courses followed by batches of ovals to save teams the hassle and expense of changing configurations too regularly.
In practice, that's meant the points table has resembled Power on a piece of elastic - charging away from his rivals on the road courses, then being yanked back towards them during the oval swings. He was 42 points clear after the opening quartet of street/road races, then just 11 points in front once the following four oval rounds had passed. He stretched the lead back up to 59 points during the road/street based rounds nine to 13 - but three oval races later, the gap is back down to 12 again.
On the road courses, Power can boast five victories, seven poles, three podiums and a worst result of fourth, giving him an average finish of 1.8. All he really has to show for his oval outings are a single pole and one third place, with an average finish of 9.4.
Franchitti started well with pole in Sao Paulo, then after a slightly scrappy few rounds, he steadied his title defence with his second Indianapolis 500 victory. He also won at Lexington and Chicagoland, and has been consistently at or near the front everywhere - giving him average finishing positions of 4.3 on road/street courses and 4.8 on ovals.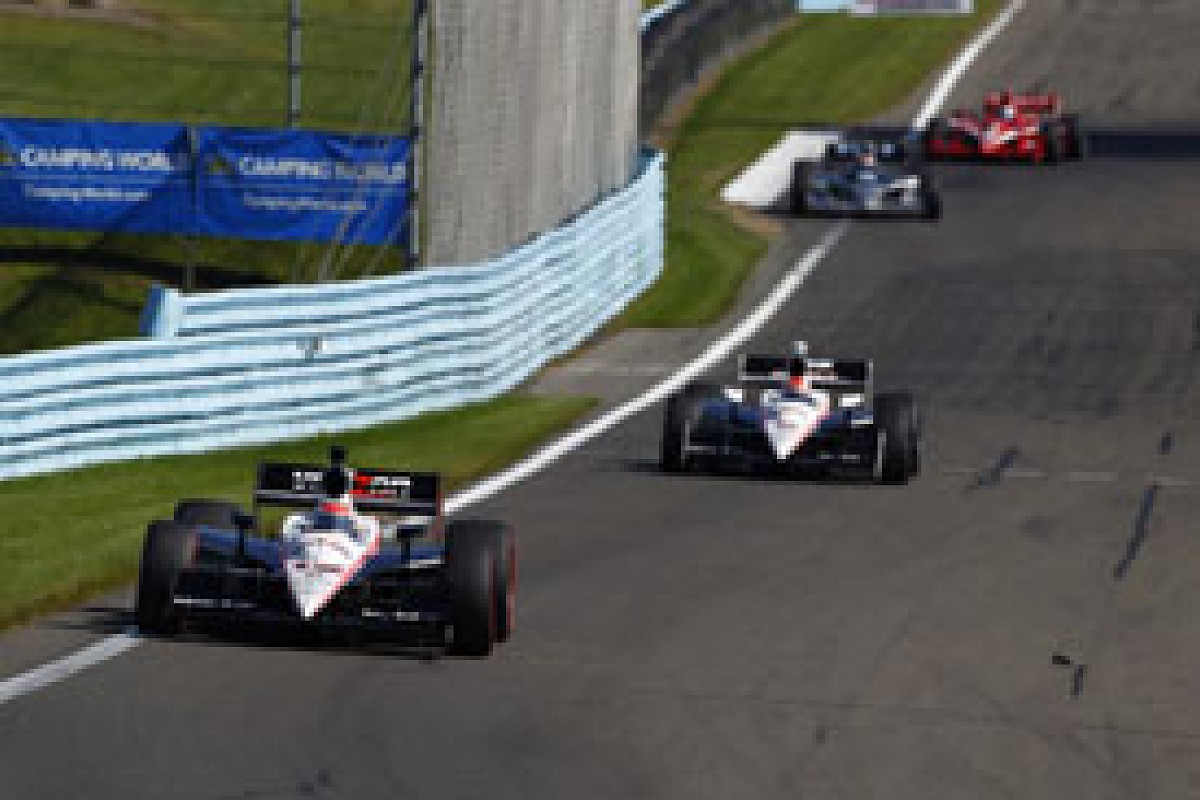 Power has been the man to beat on road courses © LAT
Homestead's an oval, so Power's in trouble, right?
Well, the stats don't make good reading. As Power himself acknowledged straight after the last round at Motegi, he has never finished ahead of Franchitti on an oval. Now would be a good time to change that...
In AUTOSPORT's season preview, Justin Wilson predicted that Power would be at a slight disadvantage in the oval pack-racing because "the other Penske and Ganassi drivers have the experience of what to do in those last few laps". He wasn't far off the mark. Power hasn't been slow on ovals, far from it, but he's had trouble putting together an entirely flawless race - and has been pretty unlucky as well, particularly with the fuel problem that dumped him back to 16th at Chicagoland.
It's a matter of experience rather than ability, though. Power has just 20 oval starts to his name, and his only racing experience of Homestead amounts to 24 laps before a tangle with Wilson in 2008. Franchitti has contested 117 IndyCar/Champ Car oval races, plus half a season of NASCAR.
It seems strange to speak of Franchitti as the oval expert - it doesn't seem so long ago that he was in Power's position as the road course specialist felt to be out of his comfort zone on the superspeedways. But those days are history now (and that reputation was never entirely fair anyway, he nearly won only his fourth ever oval race at Gateway in 1997). Franchitti seems utterly at home on the ovals, Power has a monkey to detach from his back. Power has the points cushion, Franchitti has ground to make up.
The maths
The IndyCar points system is pretty generous. The winner gets 50 points, second place gets 40, then it descends 35-32-30-28-26-24-22-10-19-18-17-16-15-14-13 for third through 17th positions. Everyone classified between 18th and 24th gets 12 points, everyone after that gets 10 points - with retirements scoring too.
With 27 entries for Homestead, that means Power is guaranteed 10 points just for turning up. As he has five wins so far to Franchitti's three, Power will win any tie-break, so the Ganassi driver needs to out-score him by 13 points.
Assuming the usual oval form continues, it's going to be a case of Power staying close enough to Franchitti to become champion, even if the Scot beats him on the road. Here are all the permutations, ignoring bonus points (see below).
If Franchitti finishes... then Power needs to be at least...
1st                       2nd
2nd                       6th
3rd                       8th
4th                       10th
5th                       12th
6th                       14th
7th                       16th
8th                       18th

Ninth or lower for Franchitti, and Power is definitely champion.
Complicating things further are the two bonus points for leading the most laps, and the one for taking pole. If Franchitti wins and collects the bonuses, even second won't be enough for Power. Ganassi hasn't taken a single oval pole this year - but qualifying isn't usually a big priority on ovals. This time, it will be.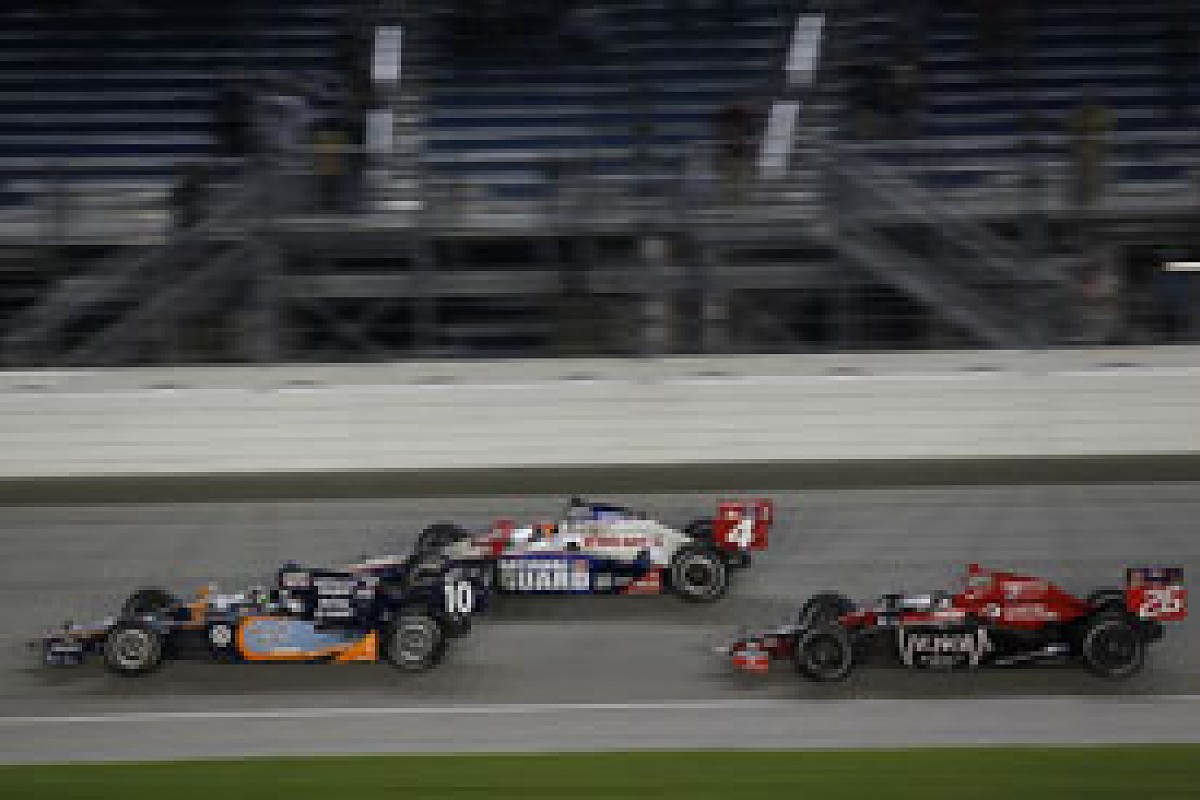 Franchitti has been the better all-rounder © LAT
The team-mates
Power has the advantage here, with two wingmen in the shape of Ryan Briscoe and Helio Castroneves, while Franchitti can only count on Scott Dixon for support - and he's been uncharacteristically off the pace in the last few rounds.
The team-mates are going to be essential this weekend. Castroneves and Briscoe will be out to deny Franchitti as many points as possible (taking pole would help to start with), while Dixon - who shouldn't be ruled out despite quiet form - could make all the difference by getting between Franchitti and Power.
In the seven years since the Indy Racing League's IndyCar Series became America's top single-seater championship, Penske has just one title to its name, compared to three apiece for Ganassi and Andretti, and that came back in 2006 with Sam Hornish Jr - making this a pretty fallow period by Penske's remarkable standards.
Ganassi is chasing a third straight crown, so it's a high stakes game for both, and particularly their strategists. Last year Franchitti hung back, let his rivals Briscoe and Dixon race each other flat-out while he conserved fuel, then grabbed the lead and the title when they had to make late pitstops. Will a similar piece of pit genius clinch it in 2010?
Who deserves to win?
Frankly, either of them would be a deserving champion and anyone quibbling about Power's oval wobbles or Franchitti being beaten by the Australian on the road/street courses is doing them a disservice.
Power's road course form has been so outstanding and his points lead so large at times that it would seem cruel to see him denied the title - especially given the way he instantly became Penske team leader in his first full season at the team, while also putting last year's back injury firmly behind him. His no-nonsense progress to pole after pole on the road courses was reminiscent of Alex Zanardi's level of superiority in his heyday.
But a big attraction of IndyCar is its diversity and Franchitti has been by far the better all-rounder. Oval racing is the championship's root and Power finished only ninth in the AJ Foyt Trophy contest for results in the first seven oval rounds (while blitzing the Mario Andretti road course trophy chase).
Winner of the oval crown and second in the road course standings, Franchitti has been fast everywhere - and a third title in four years (interrupted only by his NASCAR experiment) would elevate him into the pantheon of all-time IndyCar greats.