Unlike most other categories, American single-seaters didn't have a single dominant talent in the 2000s. There was no Alex Zanardi or Juan Pablo Montoya figure standing head and shoulders clear of all rivals, and even though Sebastien Bourdais dominated Champ Car, had he been in IndyCar he would have been just one of half a dozen or so excellent but not unstoppable drivers fighting for titles.
So at the end of this ultra-close decade, there's actually very, very little separating the drivers in this list. Think of it not as a top 10, but an elongated top five that just happens to contain 10 brilliant drivers.
Justin Wilson, IndyCar Watkins Glen, 2009 © LAT
10. Justin Wilson
Conquest, RuSPORT, Newman/Haas, Dale Coyne
IRL starts: 34
CC starts: 55
IRL wins: 2
CC wins: 4
IRL titles: 0
CC titles: 0
Indy 500 wins: 0
The underdog of the decade. Wilson wasn't the first top driver to end up at minnow Dale Coyne Racing - but it was the Briton who gave Coyne a first victory in the squad's 23rd year. It was no fluke either, he dominated all afternoon at Watkins Glen, and could have won several other races.
Wilson had also achieved miracles for Conquest in his rookie Champ Car season, and his subsequent achievements at RuSPORT were put into perspective when erstwhile team-mate AJ Allmendinger - who Wilson generally beat - switched to Forsythe and won three straight races. It was typical of Wilson's luck that when he finally joined a top team by signing for Newman/Haas/Lanigan in 2008, the merger immediately turned his new employer from unstoppable champion to just another struggling transition outfit. If he ever does get a championship-calibre car, Wilson will be unstoppable.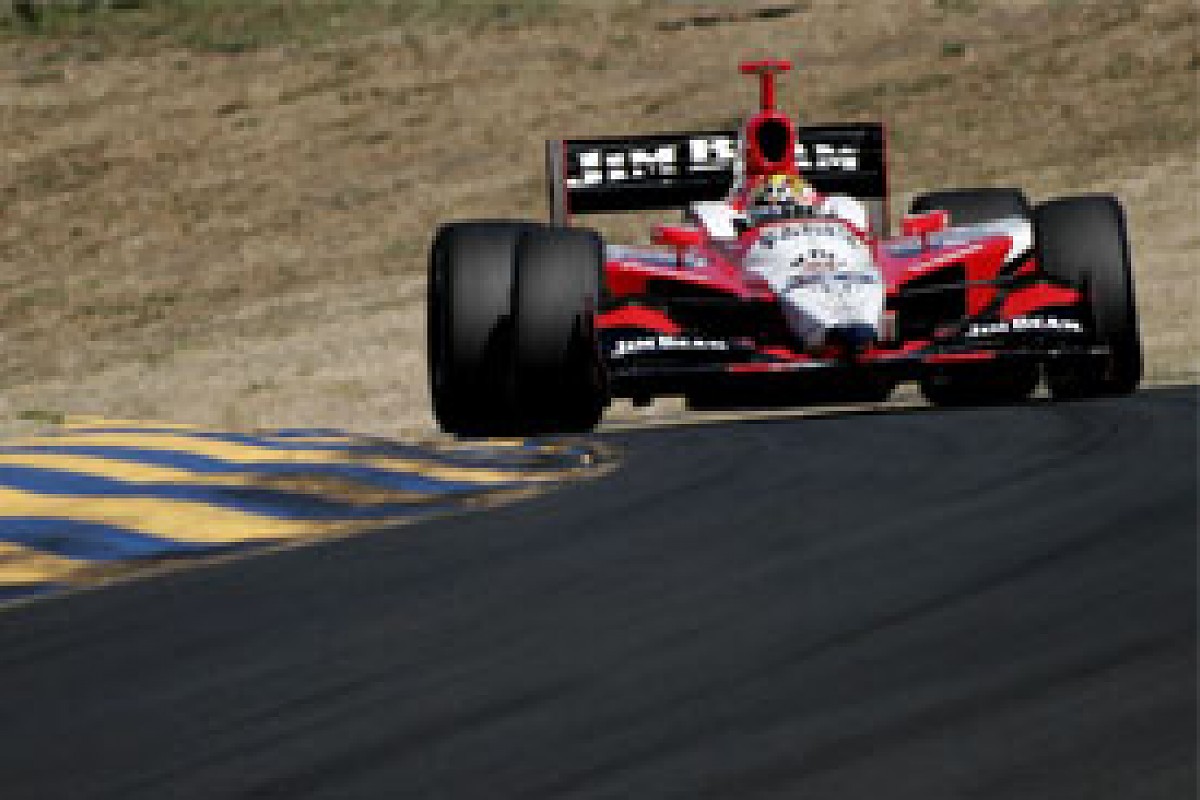 Dan Wheldon, IndyCar Sears Point, 2005 © LAT
9. Dan Wheldon
Panther, Andretti Green, Ganassi
IRL starts: 114
CC starts: 0
IRL wins: 15
IRL titles: 1
Indy 500 wins: 1
Following a mixed rookie year (he ended his maiden Indy 500 upside down), Wheldon made such swift progress that his champion team-mate Tony Kanaan predicted the young Briton would be tough to beat in 2005. Kanaan was quite right - Wheldon went on to take one of the most dominant titles in IRL history.
Leaving AGR for Ganassi immediately afterwards proved wise too, as his former team struggled once the whole field had Honda power. Having won on his Ganassi debut, Wheldon came within a tie-break of back-to-back titles.
Since then, times have been harder and Ganassi eventually dropped him in favour of Dario Franchitti. He struggled for road course pace at Ganassi, which was bizarre considering his European racing grounding and that he had won the IRL's first ever non-oval event at St Petersburg in 2005. This year's move to Panther underlined how difficult it is to succeed outside the current big three teams.
Paul Tracy, Champ Car Toronto, 2003 © LAT
8. Paul Tracy
Green, Forsythe, Vision, AJ Foyt, KV
IRL starts: 8
CC starts: 131
IRL wins: 0
CC wins: 16
IRL titles: 0
CC titles: 1
Indy 500 wins: 0
A flawed genius as well known for his acerbic criticisms of others and his incidents with Sebastien Bourdais as his Champ Car title, Tracy's ability behind the wheel should not be underestimated.
Admittedly his title came when Champ Car was weakened, but before the exodus he'd been doing astounding things like coming from 23rd to victory at Elkhart Lake. And even now, almost two decades on from his debut and only contesting a part-season, he had a great shot at a home win in Toronto and was the best non-Ganassi/Penske driver at Edmonton.
Yes, he has collided with team-mates more than probably any other driver in history, and yes, he has some spectacular lapses in form, but the lows shouldn't overshadow the highs, for Tracy has always been a star and deserves to still be competing full-time.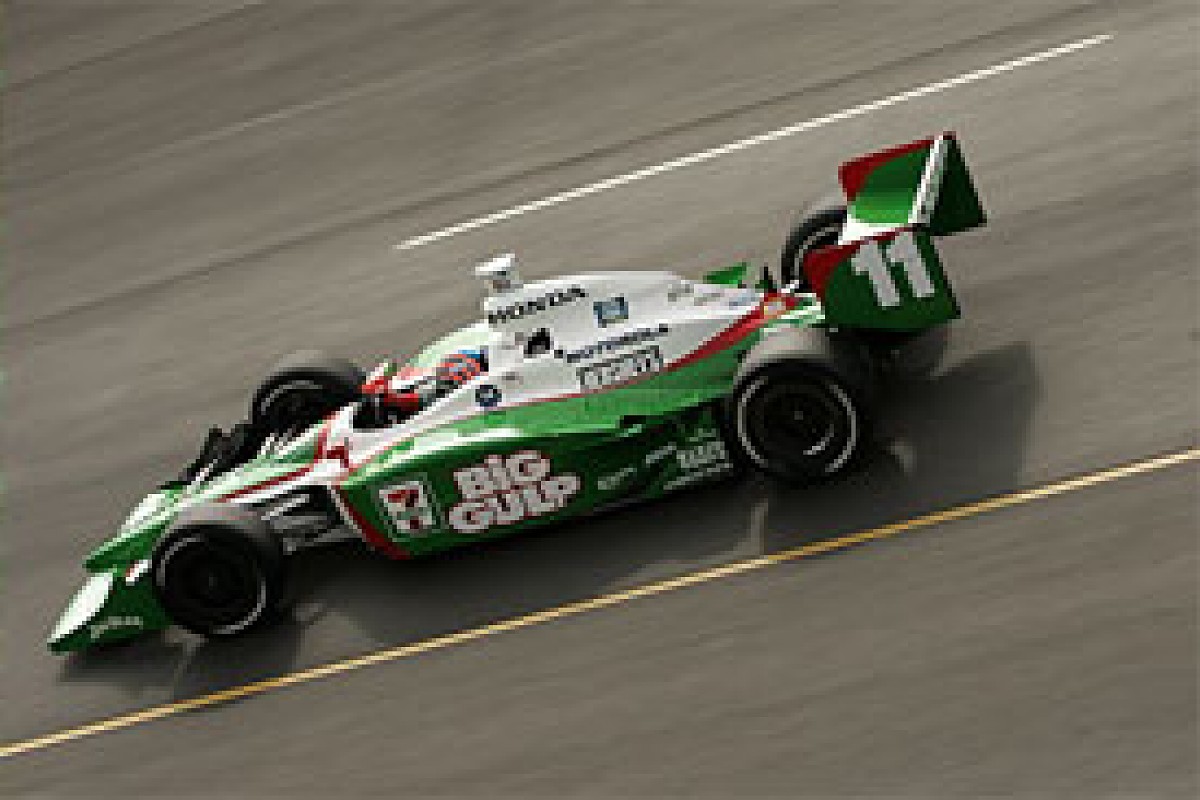 Tony Kanaan, IndyCar Richmond, 2004 © LAT
7. Tony Kanaan
Mo Nunn Racing, Andretti Green
IRL starts: 115
CC starts: 57
IRL wins: 13
CC wins: 0
IRL titles: 1
CC titles: 0
Indy 500 wins: 0
Kanaan started and ended the decade as an unlucky underdog doing his best with a team that wasn't a match for the absolute pacesetters. In between those periods, he became a consistent winner, the leading light of Andretti Green's star-packed line-up, and an IndyCar champion.
The move to AGR (and the IRL) in 2003 gave Kanaan the chance to develop all the potential he had showed at Tasman and Mo Nunn Racing. He was among the contenders that year, then took the title with a very impressive run in 2004 when he was both a regular winner and a relentlessly consistent podium finisher when he couldn't win.
He hasn't quite scaled those heights since, though he has never been anything less than a frontrunner, and in the past two seasons he has been held back by AGR's slump. There are still more championships in Kanaan, though.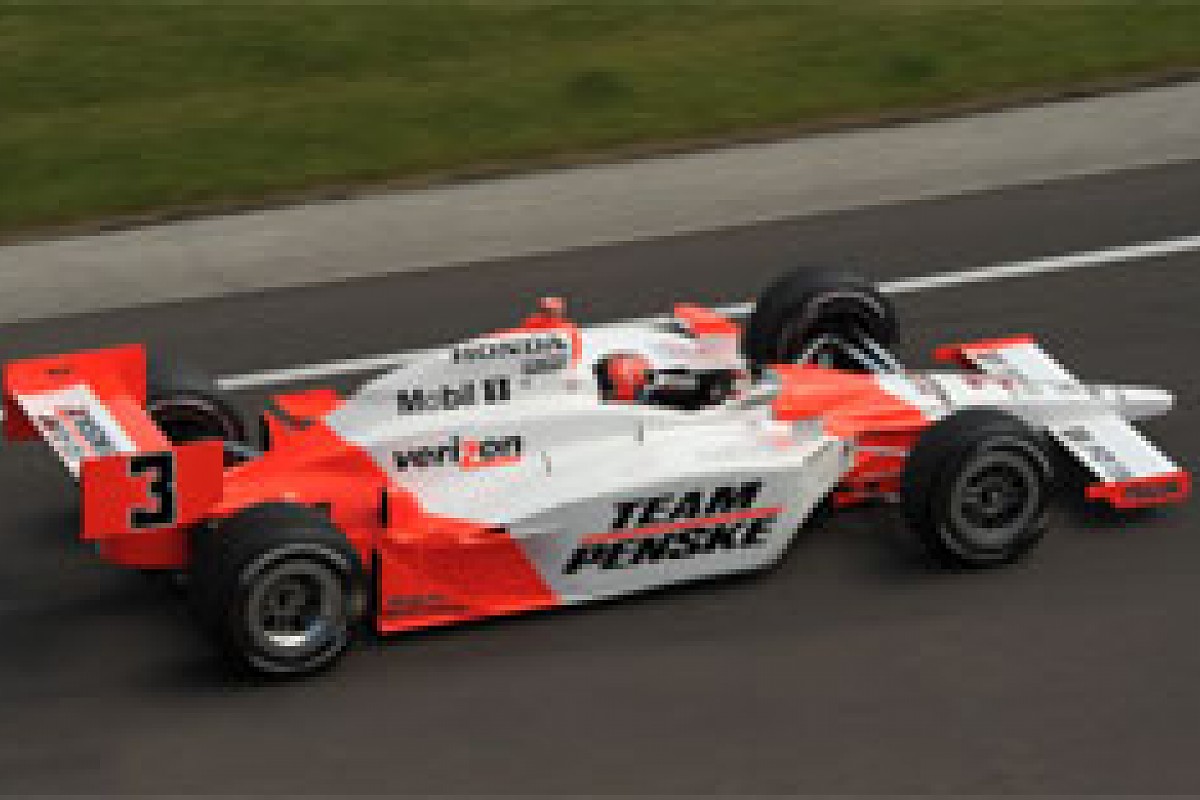 Helio Castroneves, Indianapolis 500, 2009 © LAT
6. Helio Castroneves
Penske
IRL starts: 130
CC starts: 40
IRL wins: 16
CC wins: 6
IRL titles: 0
CC titles: 0
Indy 500 wins: 3
Ranked on pure speed, Castroneves is probably the fastest man on this list. He holds the record for IRL poles and was the closest threat to Juan Pablo Montoya on road courses when they were both in Champ Car.
But while he has three Indy 500 wins to his credit, he is still looking for a first title. His talent and bravery are unquestionable, but ultimately Castroneves has never been quite consistent enough to become a champion. Errors creep in too often, and it's hard to see that changing after all these years. It would be a terrible shame if someone so fast never underlined that ability with a championship.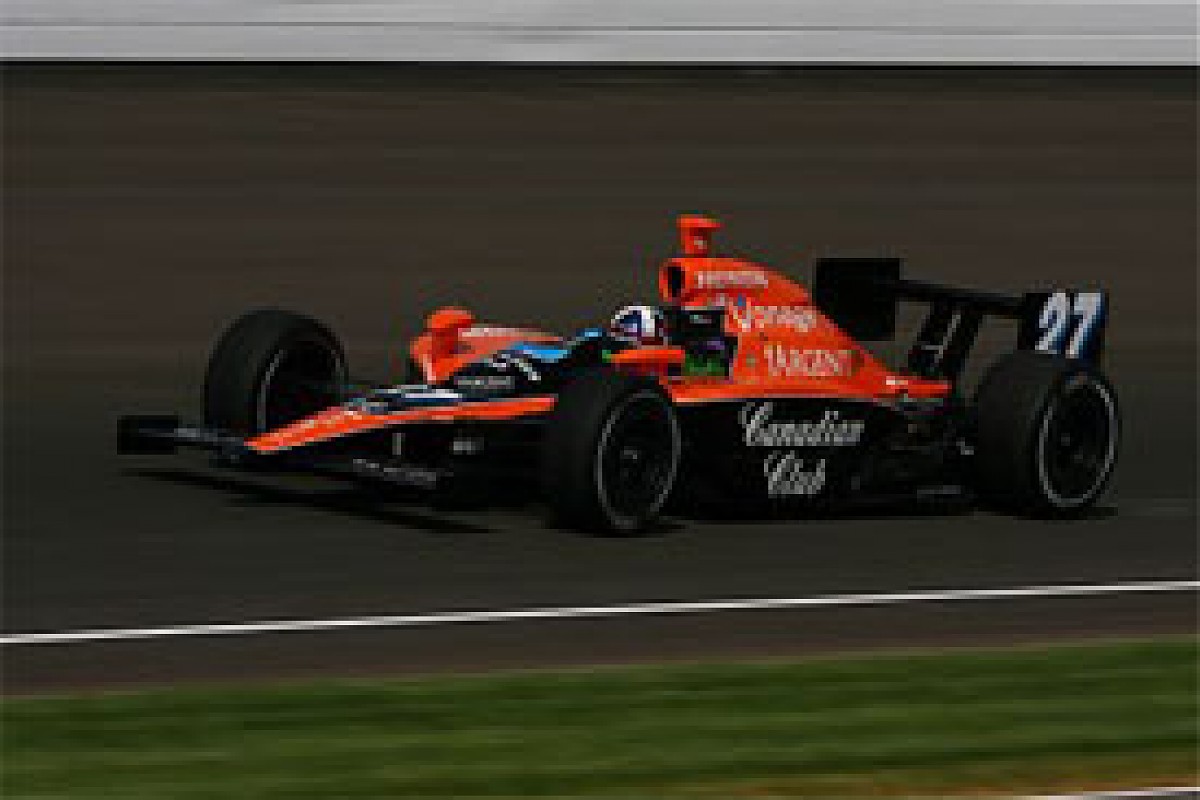 Dario Franchitti, Indianapolis 500, 2007 © LAT
5. Dario Franchitti
Green, Andretti Green, Ganassi
IRL starts: 84
CC starts: 60
IRL wins: 13
CC wins: 4
IRL titles: 2
CC titles: 0
Indy 500 wins: 1
Something always used to intervene to stop Franchitti achieving his potential. Pre-season injuries from a testing crash in 2000, a mid-campaign chassis switch following Reynard's collapse in 2002, long-running back injuries from a motorcycle crash in 2003... plus myriad smaller misfortunes.
As he sat out the 2006 finale with concussion from a Goodwood Revival crash and rumours that he would split with Andretti Green and return to Champ Car swirled, it seemed Franchitti's career had lost all its early momentum.
But he did stay at AGR for 2007, and in a tumultuous season that featured two massive aerial accidents and a public spat with team boss Michael Andretti after an incident with his team-mate (and the boss's son) Marco Andretti, Franchitti kept his cool and delivered both Indy 500 victory and his first championship.
If that was impressive, returning to the now unified series with Ganassi in 2009 following a miserable time in NASCAR and beating his brilliant team-mate Dixon and Penske's Ryan Briscoe to the title was even more jaw-dropping. Thirteen years after he stunned Champ Car as a rookie in an underfunded Hogan car, Franchitti seems to be getting better and better.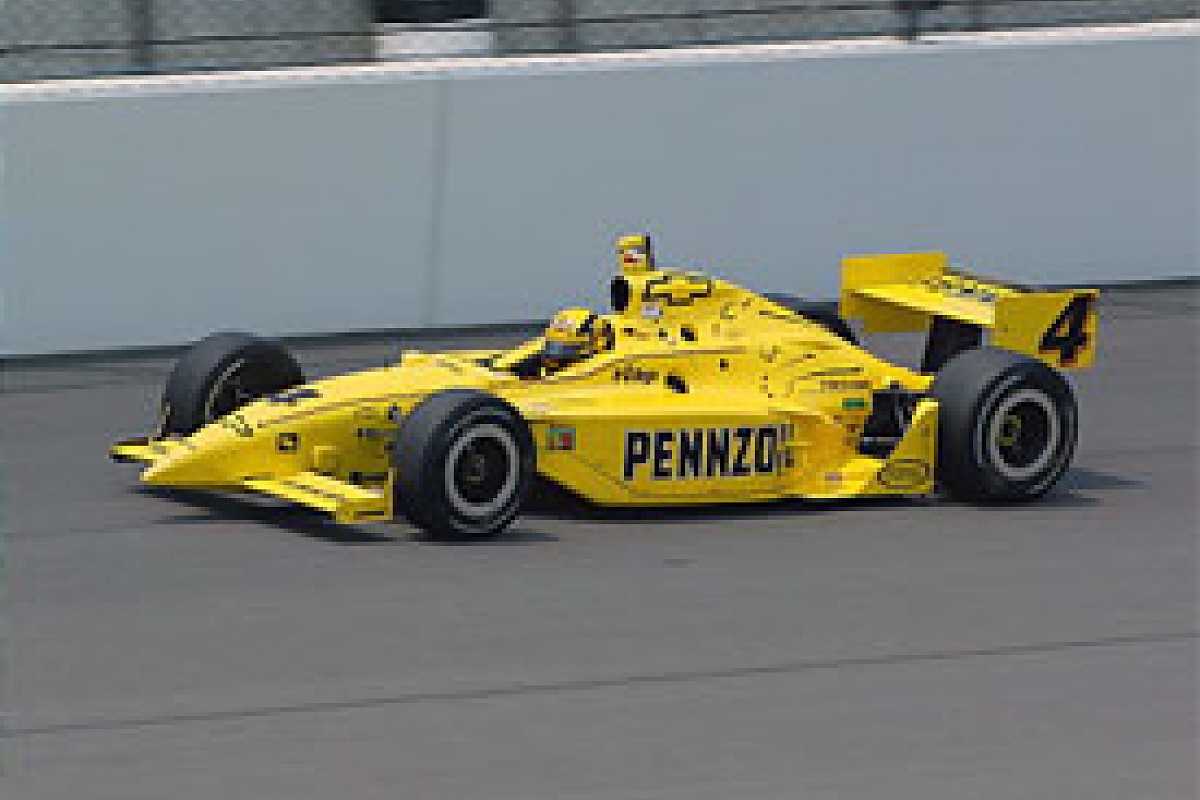 Sam Hornish, Indianapolis 500, 2002 © LAT
4. Sam Hornish Jr
Panther, Penske
IRL starts: 116
CC starts: 0
IRL wins: 19
IRL titles: 3
Indy 500 wins: 1
Getting the small (even by early IRL standards) PDM team to the podium in his rookie year marked Hornish out as a driver to watch, and when snapped up by Panther Racing he delivered back-to-back titles. The first was impressively commanding, but the second was a brilliant underdog triumph as he fended off the mighty Penske team - which was expected to sweep the opposition aside as it strode into IndyCar.
To even be in title contention in 2003 was a miracle given the massive influx of large ex-CART teams and Chevrolet's early inferiority. Hornish's run of late-season wins when Chevy was controversially given permission to switch to a new Cosworth engine raised eyebrows - but he was the only Chevrolet driver even vaguely in contention.
Roger Penske was so impressed he signed Hornish to replace the retiring Gil de Ferran, starting a relationship that would result in a third title (an IRL record) and Indy victory in 2006.
Hornish is regarded as the era's oval ace, and was notorious for his bold use of the high outside line that saw him squeeze ahead across the line in countless photo finishes. His relative lack of road course experience was a concern when the IndyCar Series diversified, but while all his wins were on ovals, he claimed the title in a year with three non-oval dates and was a podium finisher on road courses before sadly leaving for NASCAR frustration.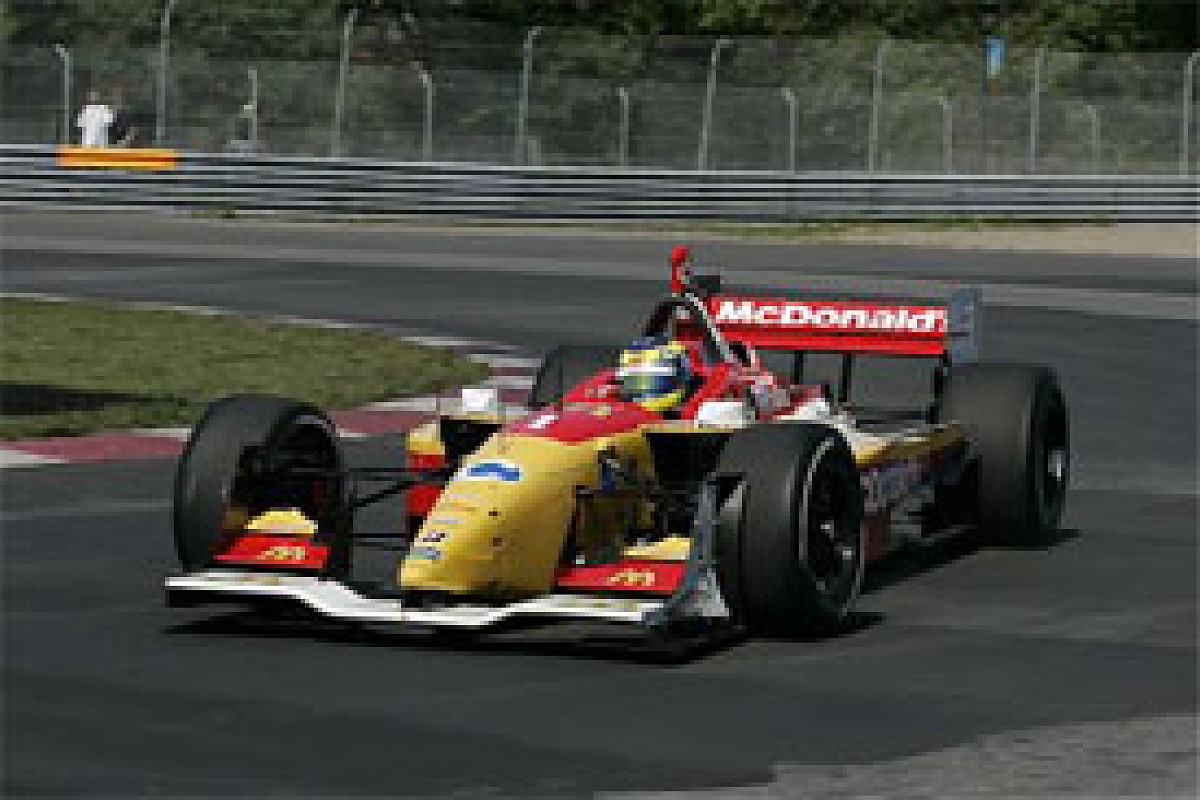 Sebastien Bourdais, Champ Car Montreal, 2006 © LAT
3. Sebastien Bourdais
Newman/Haas
IRL starts: 1
CC starts: 73
IRL wins: 0
CC wins: 31
IRL titles: 0
CC titles: 4
Indy 500 wins: 0
Bourdais has, by some margin, the best statistical success rate of this whole list. But while clearly the stand-out talent of Champ Car's final years, he generally only had to beat one third of the US single-seater scene's talent pool, and had the benchmark car in his series.
He would have been a winner and a champion in a unified scene too, but it's hard to imagine him taking four straight titles or winning 43 per cent of his starts had he been up against the likes of Dixon, Kanaan, Castroneves, Ganassi, Penske and Andretti Green every week. With only eight oval outings to his name and many of his rivals similarly inexperienced in this discipline, it's tough to assess his form on the speedways too - although he did win four of those eight races.
It wasn't Bourdais' fault that he joined a waning series. All he could do was beat the opposition that he had, and he normally did that with ease. He was a pacesetter from the moment he started testing for Newman/Haas, took pole for his debut, established himself as the team's number one over title favourite Bruno Junqueira, and then stormed to title after title from 2004 onwards.
He hated losing, and defeats invariably prompted diatribes (usually against Paul Tracy or series officials), but this was welcome theatre in a series that needed storylines. It's just so frustrating that we'll never know how he compared to the drivers that would've been his peers in a single championship.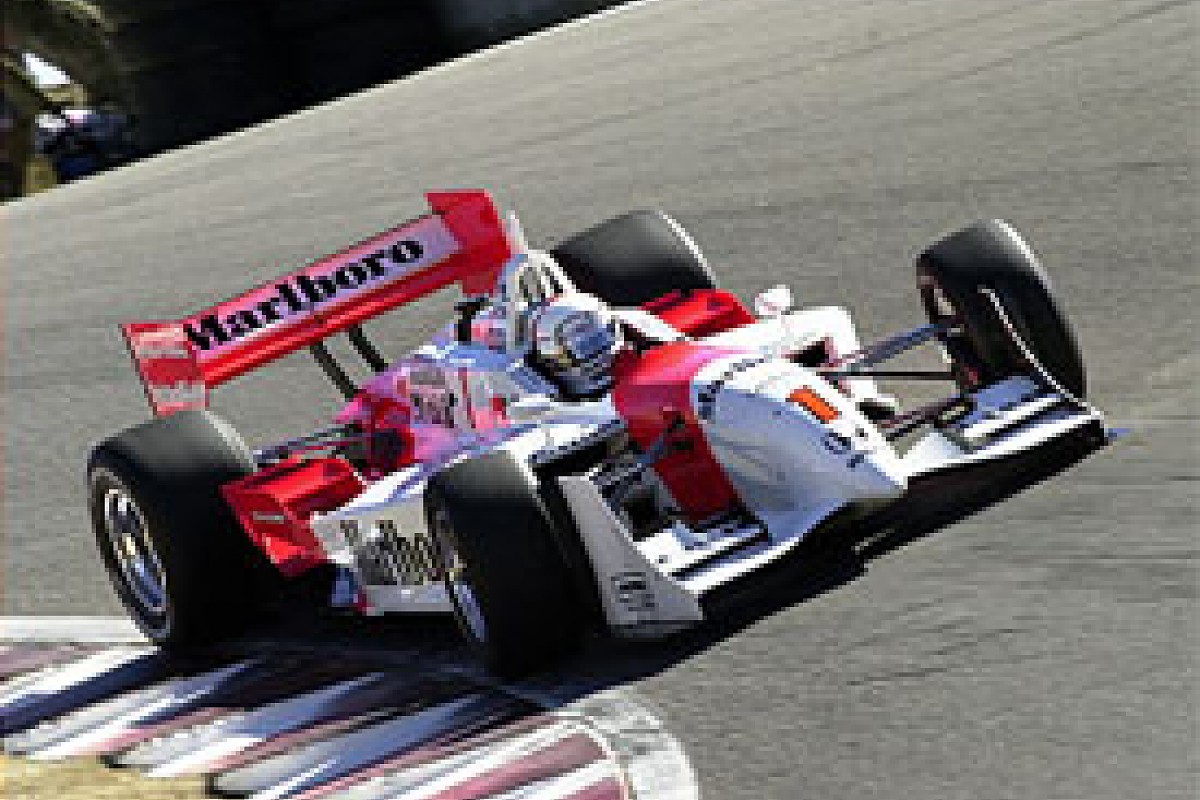 Gil de Ferran, Champ Car Laguna Seca, 2001 © LAT
2. Gil de Ferran
Penske
IRL starts: 31
CC starts: 41
IRL wins: 5
CC wins: 4
IRL titles: 0
CC titles: 2
Indy 500 wins: 1
The Champ Car field of 2000 and 2001 was among the best US open-wheel entry ever assembled, and both seasons ended with de Ferran as champion. His Penske team had endured several horrible years before its fresh start at the turn of the century, and de Ferran led it back to the top with the blend of speed and intelligence that had always been his hallmark.
He had to mount a late surge to claim his second title thanks to winter testing crashes and a faltering start to the season, but still prevailed.
De Ferran didn't manage to add any IndyCar crowns to his collection, but would have done in 2003 had he collected a handful of points from the Motegi race he had to miss due to back injuries. He then gritted his teeth through the pain to win his first Indianapolis 500 in his comeback race.
He bowed out with victory in the 2003 season finale, retiring just before his 36th birthday. Had he continued, there is no doubt that de Ferran would have carried on collecting wins and championships long into the decade.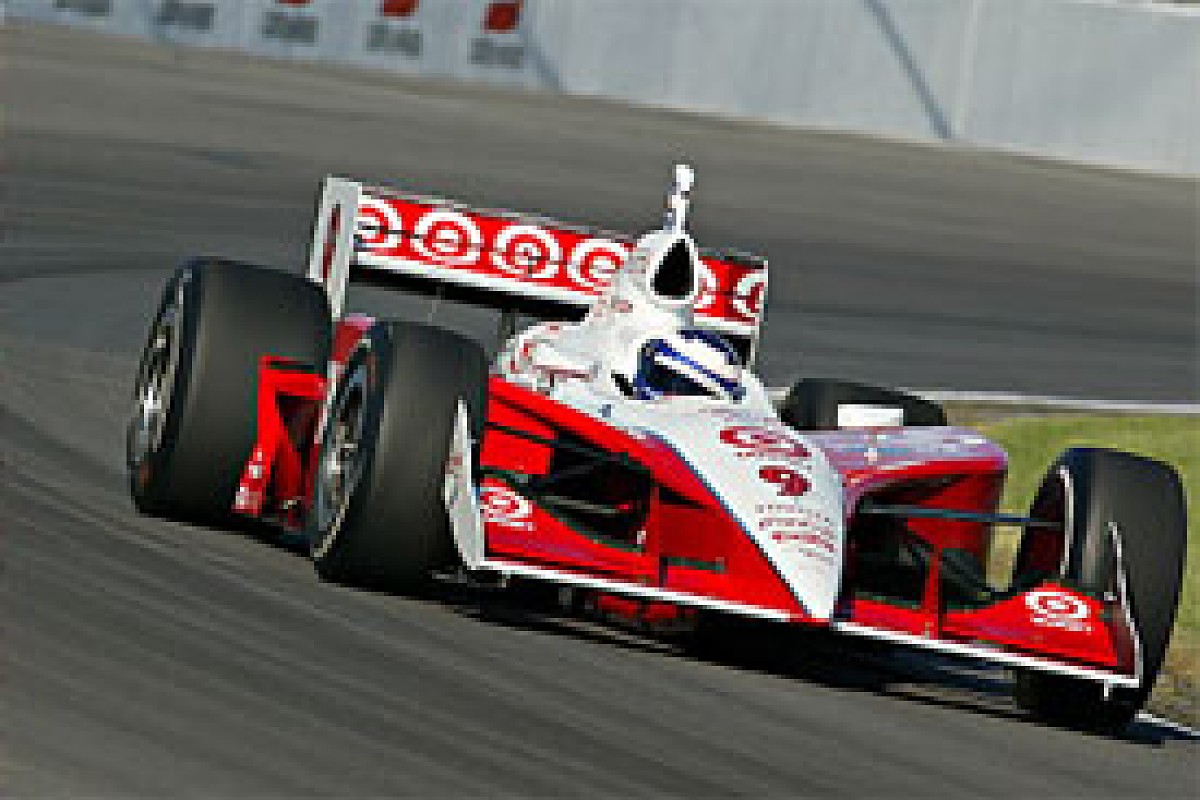 Scott Dixon, IndyCar Nazareth, 2003 © LAT
1. Scott Dixon
PacWest, Ganassi
IRL starts: 115
CC starts: 40
IRL wins: 21
CC wins: 1
IRL titles: 2
CC titles: 0
Indy 500 wins: 1
Every time Dixon had a car/team package capable of taking the championship, he either won it or came within a few points of doing so. He's now synonymous with Ganassi and IndyCar, but was touted as a special talent from the moment he arrived in Indy Lights as an 18-year-old in 1999. With him on board the drifting PacWest team was briefly a Champ Car force again - as Dixon became the series' youngest ever winner in just his third race start.
When PacWest/PWR's demise in mid-2002 had him hurriedly transferred to an extra Ganassi entry, he outqualified his two team-mates at the first attempt and never looked back from there. He's now spent seven and a half years at Ganassi, a team not shy about sacking those who disappoint.
Dixon has been criticised for lacking flamboyance - and often only the nuances of his grimaces betray whether he is delighted or furious - but this sniping is irrelevent. He is a class act on both road courses and ovals, and was unstoppable at Watkins Glen (IndyCar's toughest track) for several years. Anyone trying to win an IndyCar title knows Dixon is the main man they have to overcome.
*All stats include only the 2000-2009 seasons.