One year on from unification and in a perfect world the IndyCar Series would be striding forward with a packed grid of talented drivers, a schedule combining the best Champ Car tracks with the established IndyCar dates, an exciting new technical package on the horizon, and starting to regain the ground lost to NASCAR during the split.
But when the Indy Racing League and Champ Car came together to start a bright new future last spring, they did not count on the world economy nosediving just as they hoped to be gaining momentum.
In the context of how bad things could have been if the two series had struggled on with their war into the recession, the 2009 IndyCar Series is in great shape. But some fans will no doubt be disappointed though that the championship is set to feature only 22 entrants (compared to the 35 that IndyCar and Champ Car were fielding between them in 2007) and a calendar that has gained only three ex-Champ Car events.
Sponsors deserted American open-wheel racing in droves during the split and now is not a great time to be trying to win them back, or to entice new investment. IndyCar also needs new engine manufacturers for its next generation rules package, but convincing struggling car makers to pour funds into motorsport is going to be tough too.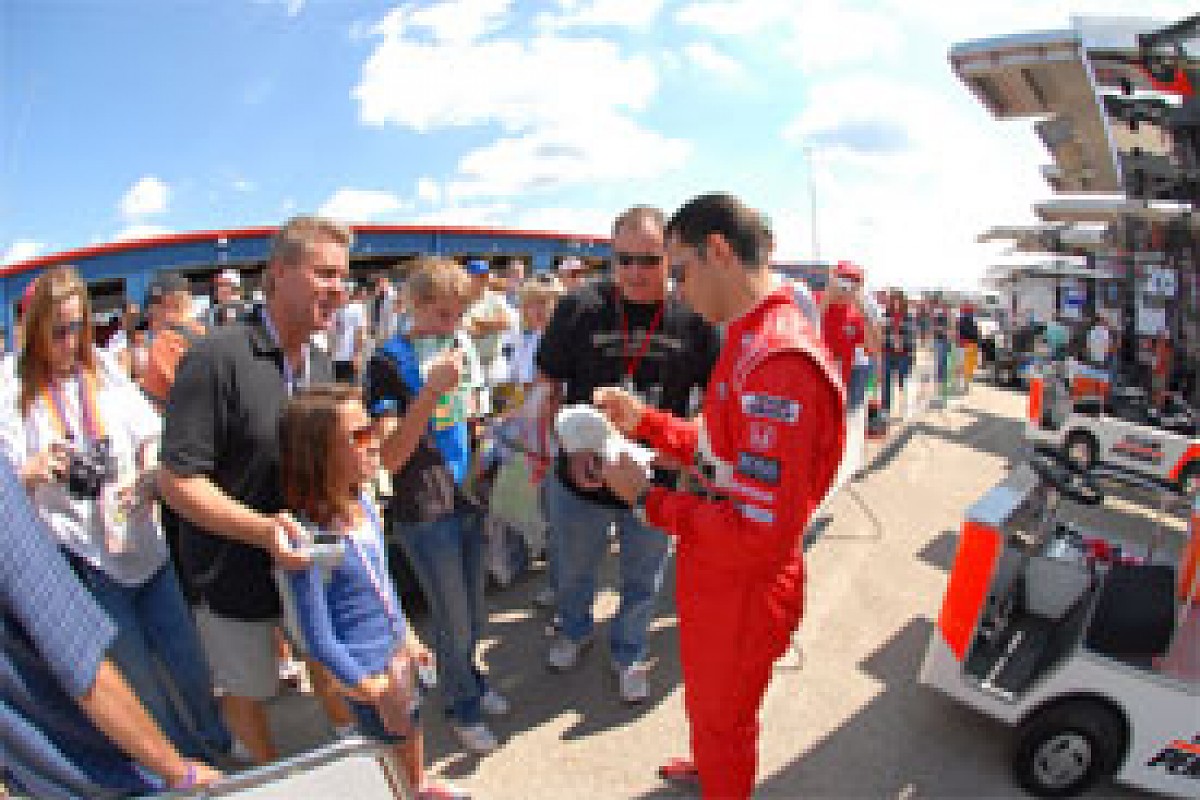 Helio Castroneves © LAT
The US single-seater scene got its house in order just as the financial world went out of control and the championship organisers cannot be blamed for the timing. Losing Helio Castroneves, IndyCar's second biggest star after Danica Patrick, at least temporarily due to his tax situation was out of the IRL's hands as well.
Where the championship's judgement has been questioned is in the level of assistance it is providing to teams during the recession. Last year the IRL went out of its way to help the Champ Car converts, but several of the subsidy packages were one-year deals and have been withdrawn as planned despite the changing financial situation. Chassis supplier Dallara has reduced prices (though not enough in the eyes of many) and testing has been further restricted, but teams are still having to spend more than they did under the 2007 Champ Car rules.
However, this is not a championship in crisis. No motorsport series is immune to the downturn and actually IndyCar has fared better than many. KV, Dale Coyne and Conquest have cut back to single cars, and Rahal Letterman Racing has dropped out, but with Luczo Dragon stepping up to its first full season programme and Beck returning under the 3G title, the net reduction is just two entries, for only 24 actually managed full 2008 campaigns.
Plus while there was a flurry of late deals last week to boost the field, at least for the St. Petersburg opener, these were not pay drivers throwing in last minute cheques but racers of the calibre of Ryan Hunter-Reay, Darren Manning and Alex Tagliani. It is a shame they had to rely on 11th-hour deals, but better to have them on the grid in compromised circumstances than not at all.
The competition at the front ought to be closer this year. The former Champ Car teams were immediately on the pace on the road and street courses and by the end of the season they were also mixing it with the frontrunners on the ovals. A superspeedway win for what we will soon stop calling 'tranisition teams' would still be a surprise, but it no longer looks totally inconceivable.
Newman/Haas/Lanigan was always likely to be the first of the new arrivals to get on the pace of the long-time IndyCar teams. For much of the winter it looked like it was set to close the funding gap to the top squads by signing the well-financed Milka Duno for a third car to help subsidise Graham Rahal and Robert Doornbos' campaigns, but even with that deal fizzling out before completion, testing suggests that NHLR has gained ground over the winter.
But when predicting the title contenders, it is hard to look beyond the Ganassi, Penske and Andretti-Green triumvirate that has maintained such an unbreakable stranglehold on the IndyCar Series since the first exodus from Champ Car in the early 2000s.
Ganassi not only retains reigning champion Scott Dixon, but has recruited the man who so narrowly beat him to the 2007 title - Dario Franchitti. Both are championship contenders, as are Andretti Green's 2004 title-winner Tony Kanaan and Penske's Ryan Briscoe, who raised his game considerably in the second half of 2008.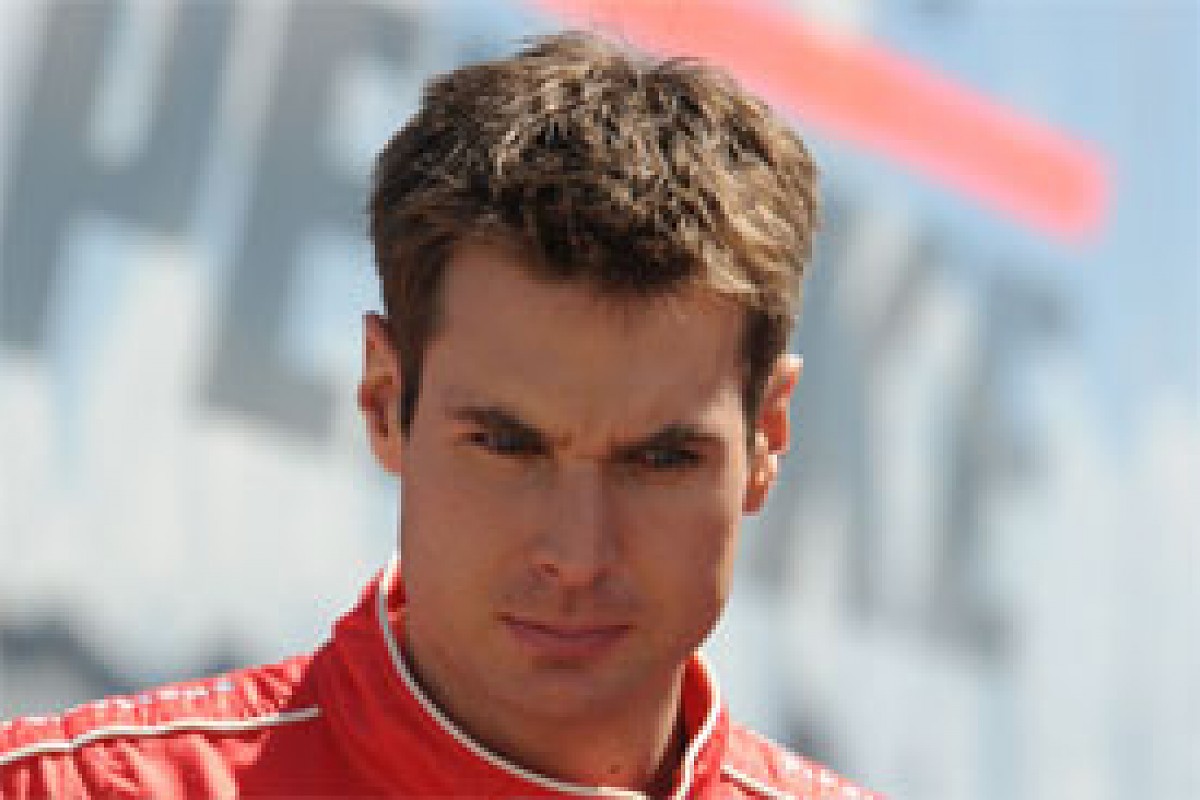 Will Power © LAT
Will Power has been on Briscoe's pace in testing in the second Penske, although his prospects depend on the outcome of Castroneves's trial. It would be a remarkable story if a man who began 2009 as a stand-in ended the season as champion.
The loss of Rahal Letterman removes the team that had looked most likely to intrude on the big three's battle in 2008, but Panther Racing might get a look-in with Dan Wheldon back on board, while ex-RLR man Ryan Hunter-Reay's arrival at Vision Racing makes Tony George's squad a more serious contender too.
A reorganised schedule moves Homestead from season opener to season finale, with Motegi shifting to September to allow Long Beach to become a proper part of the IndyCar calendar after last year's Champ Car farewell one-off.
Toronto is the other new addition and its chances of success will be boosted greatly if someone can get Canadian hero Paul Tracy in a car for both this event and the following Edmonton round. 'PT' is otherwise set to remain conspicuously absent from the series, despite KV Racing boss Jimmy Vasser's efforts to find backing for him.
Fan favourites Cleveland and Elkhart Lake are still absent. But despite some of the more historic tracks remaining in the wilderness, the schedule is gradually losing its bias towards big ovals. This year features three street circuits, four road courses, three short ovals and seven superspeedways, with another non-oval event highly likely for 2010 in the form of Barber Motorsports Park after last month's highly successful test.
This is not the utopian unified championship that supporters had dreamed of, but its calendar offers a good all-round test of skill and its driver line-up has the potential to provide a three or four-way title fight. The merged IndyCar Series remains a work in progress, but given the financial backdrop, things could have been much, much worse.