Chip Ganassi Racing
Scott Dixon, Chip Ganassi Racing © LAT
#9
Scott Dixon (NZ)
Age: 28
IRL/CCWS starts: 140
IRL/CCWS wins: 17
Titles: 2 (IndyCar, 2003 and 2008)
Last year, Dixon threw away a likely Watkins Glen victory with a spin under yellow and his Ganassi team's strategies at Sears Point and Detroit were poor. Other than thathe was utterly flawless - and there's no reason why that won't be the case again in 2009, which is an ominous prospect for his rivals. His last title defence was spoiled by Toyota falling off the pace, but this time he starts the new year every bit as strong as he ended the last one.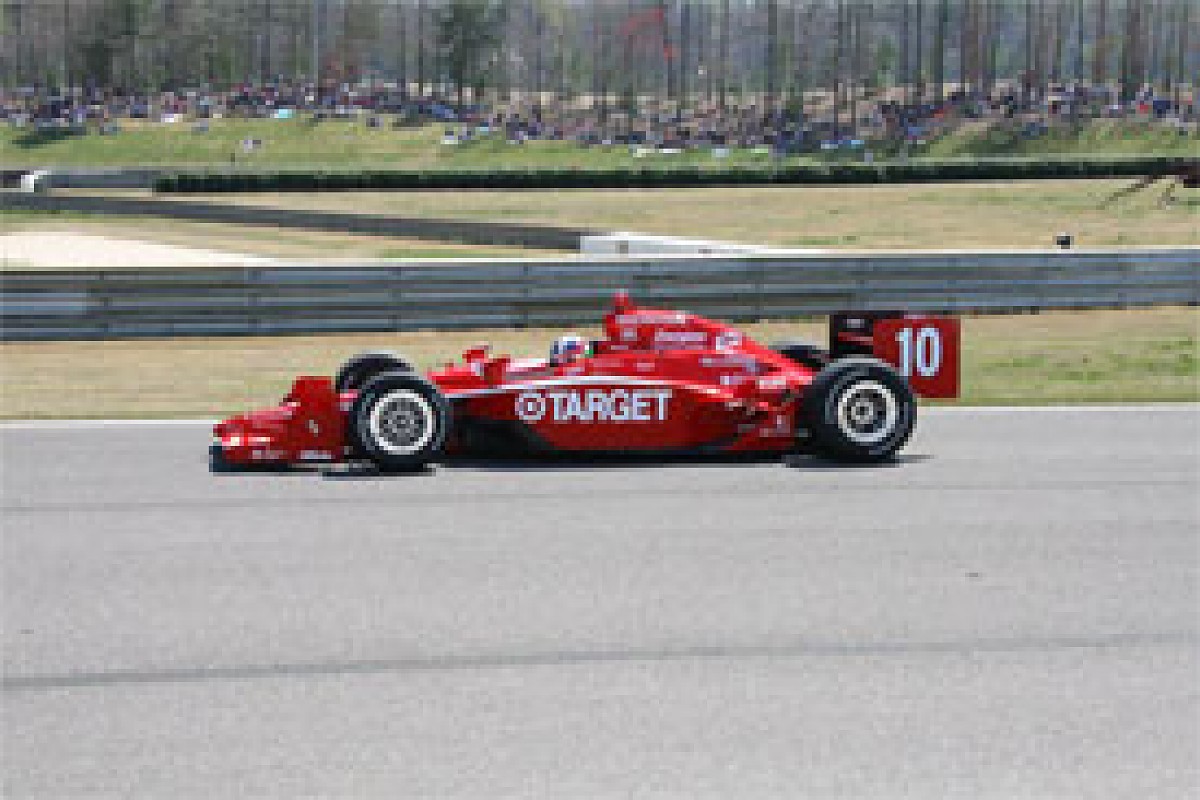 Dario Franchitti, Chip Ganassi Racing
#10
Dario Franchitti (GB)
Age: 35
IRL/CCWS starts: 183
IRL/CCWS wins: 18
Titles: 1 (IndyCar, 2007)
2008 season: 49th in NASCAR Sprint Cup
After many years of scrapping for titles with Ganassi cars, now Franchitti gets to drive one as he makes a welcome return following a frustrating and truncated NASCAR sojourn. Although he spun away a good result on his comeback at Surfers Paradise, his speed all weekend showed he had not forgotten how to drive an Indycar. He should pick up where he left off in 2007, but Dixon could be his toughest team-mate yet.
Team Penske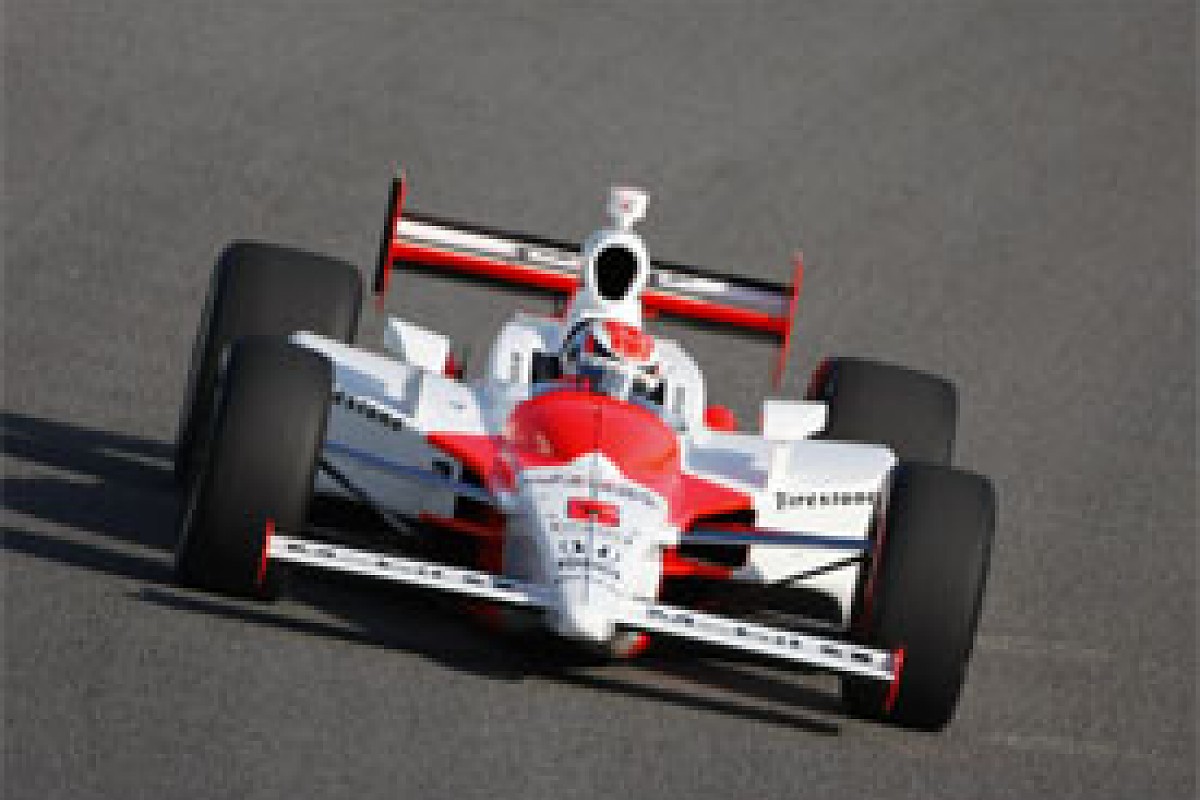 Ryan Briscoe, Team Penske © LAT
#6
Ryan Briscoe (AUS)
Age: 27
IRL/CCWS starts: 40
IRL/CCWS wins: 3
Best championship position: 5th (IndyCar, 2008)
After an abject start to life at Penske, Briscoe turned things around so impressively last summer that he begins 2009 as the man most likely to stop Scott Dixon taking back-to-back titles. The Australian has proved to be a fine all-rounder - maturing into a very strong oval racer and matching Castroneves's blistering road and street course speed. He should have no trouble adapting to the Penske team leader role.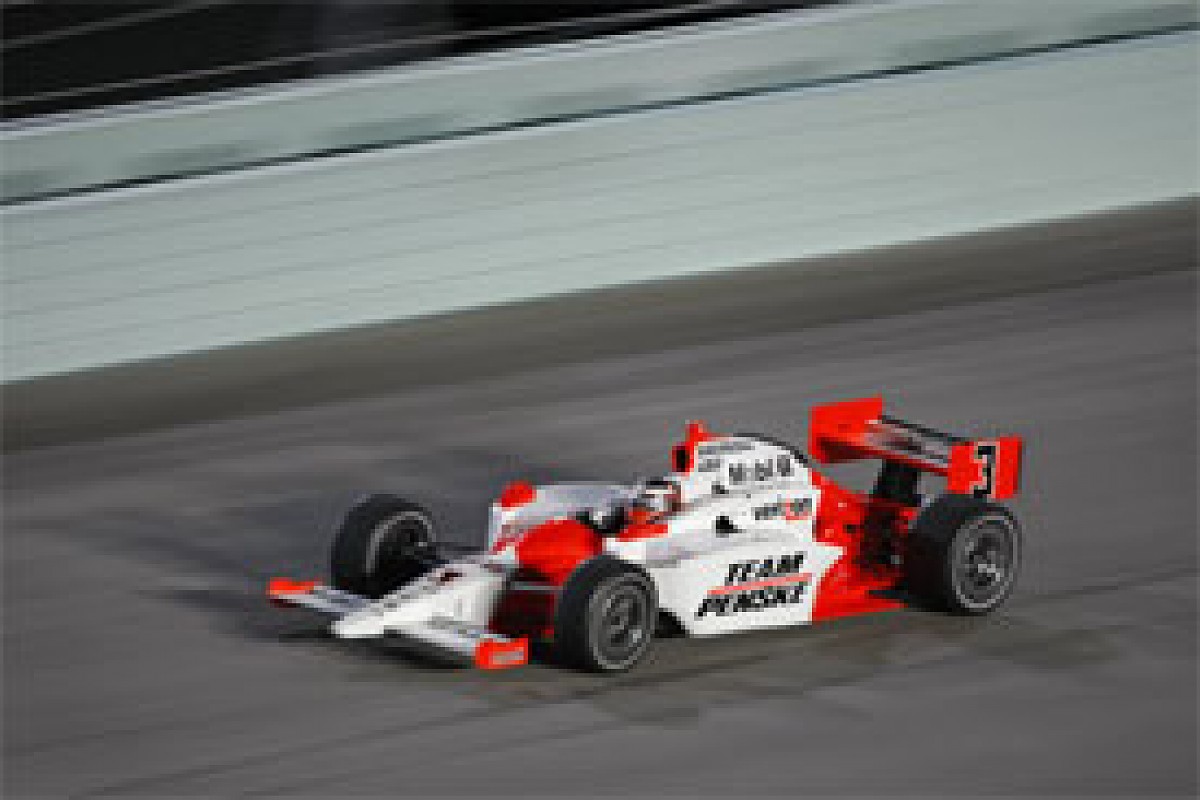 Will Power, Team Penske © LAT
#3
Will Power (AUS)
Age: 28
IRL/CCWS starts: 48
IRL/CCWS wins: 3
Best championship position: 4th (Champ Car, 2007)
2008 position: 12th
If Helio Castroneves had not run into tax trouble, Power would probably be a spectator at St. Petersburg following the end of the Team Australia. Instead he has a massive opportunity to prove himself with IndyCar's most famous team, although if Castroneves is found not guilty he will be back on the sidelines. With so many talented drivers unemployed at present, Power had a lot of competition for the Penske stand-in role but his testing times suggest he was a fine choice.
Andretti-Green Racing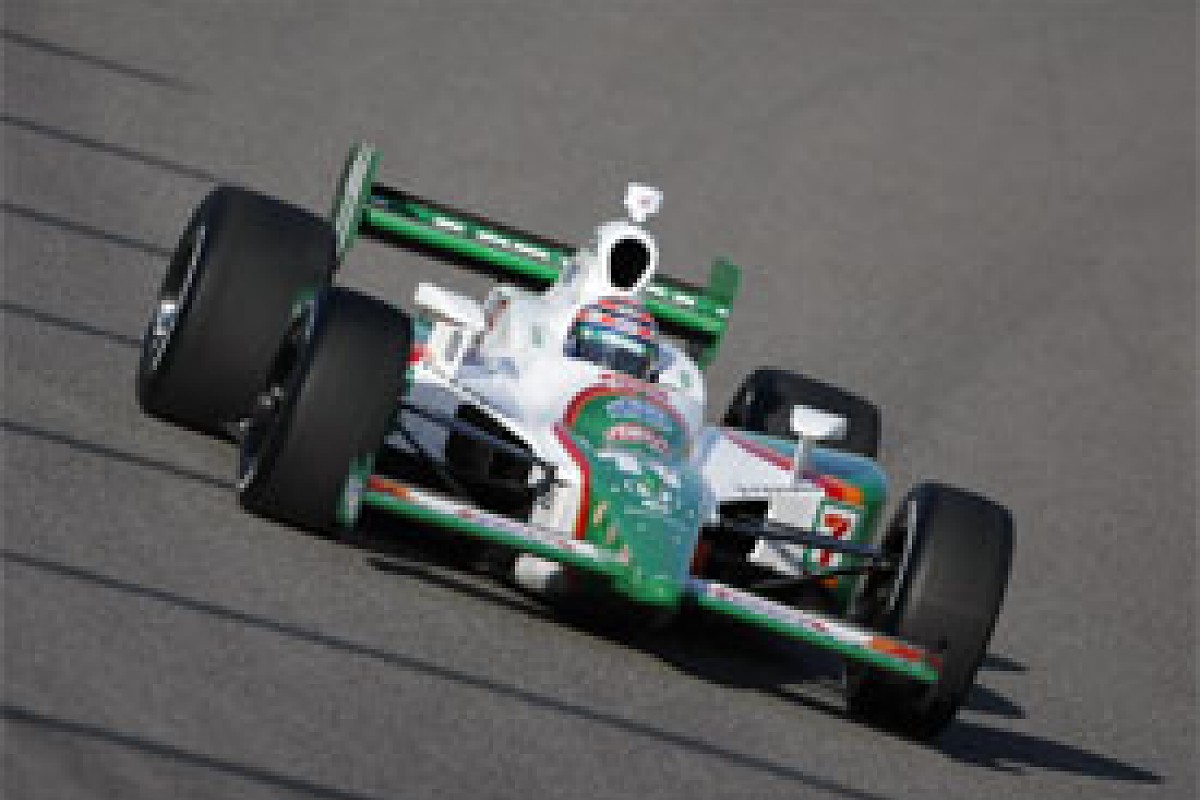 Tony Kanaan, Andretti-Green Racing © LAT
#11
Tony Kanaan (BR)
Age: 34
IRL/CCWS starts: 195
IRL/CCWS wins: 14
Titles: 1 (IndyCar, 2004)
2008 championship position: 3rd
Last year yielded just one victory and lots of misfortune for Kanaan, while the tension at Andretti-Green following various incidents between its drivers was such that he was on the brink of leaving for Ganassi. Now committed to AGR for the long term once more, he is the squad's main hope in a year when it is determined not to let fellow 'big three' members Ganassi and Penske squeeze it out again.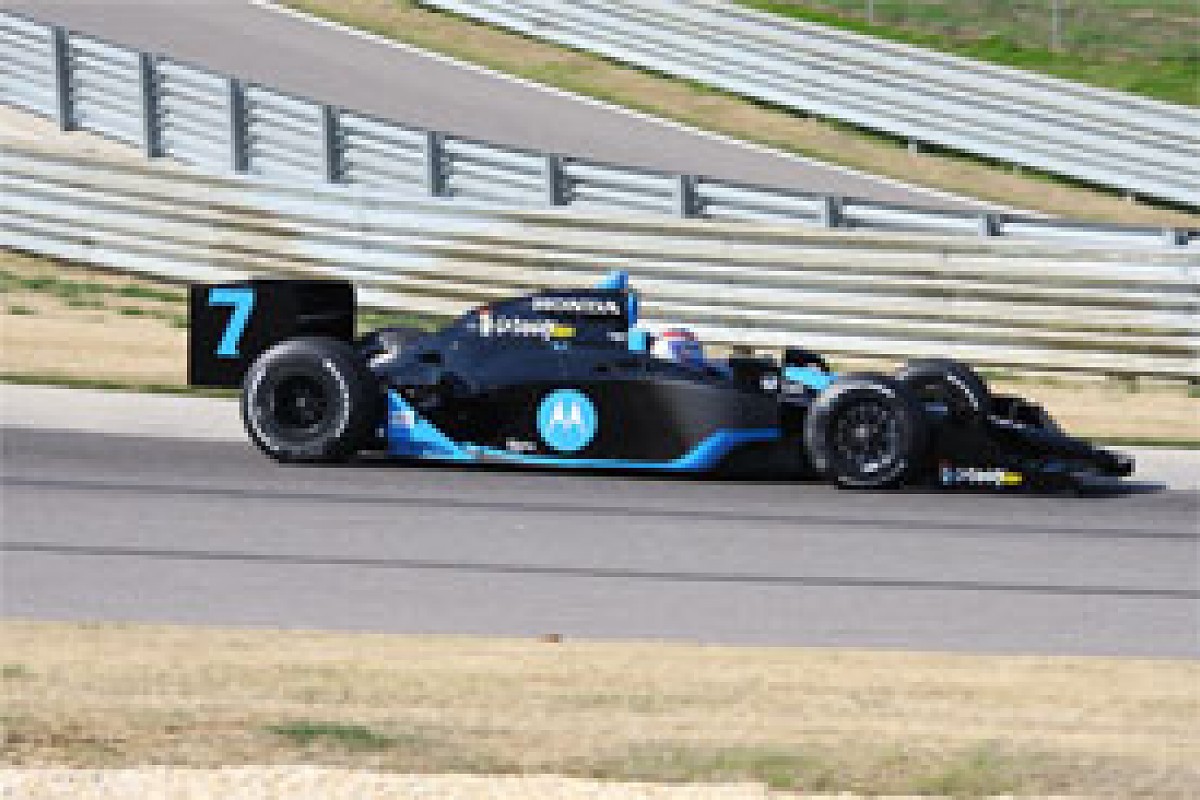 Danica Patrick, Andretti-Green Racing
#7
Danica Patrick (USA)
Age: 27
IRL/CCWS starts: 66
IRL/CCWS wins: 1
Best championship position: 6th (IndyCar, 2008)
Still IndyCar's greatest marketing asset, Patrick started to get the results to back up her profile with a race win and sixth in the championship last year. The challenge for 2009 is to deliver her best form more consistently and get back up to speed on the road courses. Although, whatever she achieves this season will probably receive less attention than the speculation over her future in the final year of her Andretti-Green deal.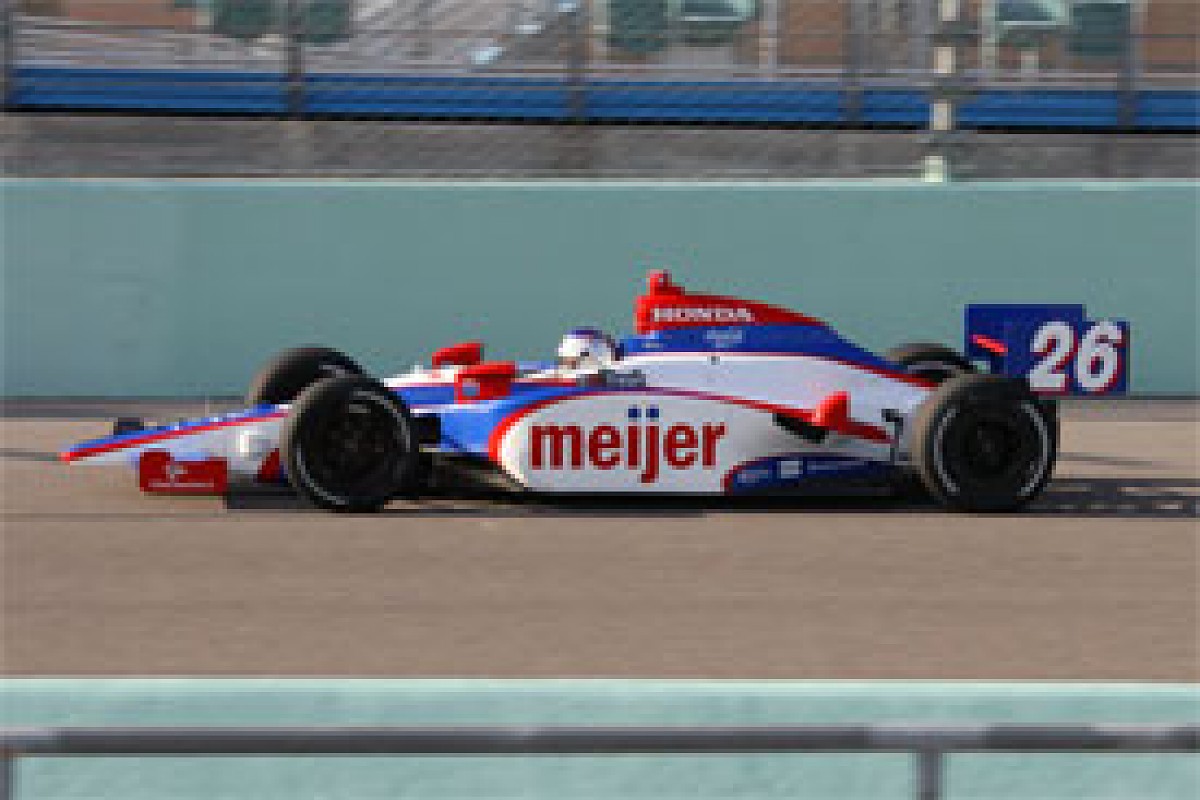 Marco Andretti, Andretti-Green Racing
#26
Marco Andretti (USA)
Age: 22
IRL/CCWS starts: 49
IRL/CCWS wins: 1
Best championship position: 7th (IndyCar, 2006 and 2008)
One win in three years with a top team is not a great return for Andretti, but it's easy to forget just how young and inexperienced he was when he was thrust into the limelight. Despite some accidents and poor luck, overall 2008 was an improvement on his poor 2007 season. A relatively uneventful year of matching Kanaan and winning once or twice would do him a lot of good.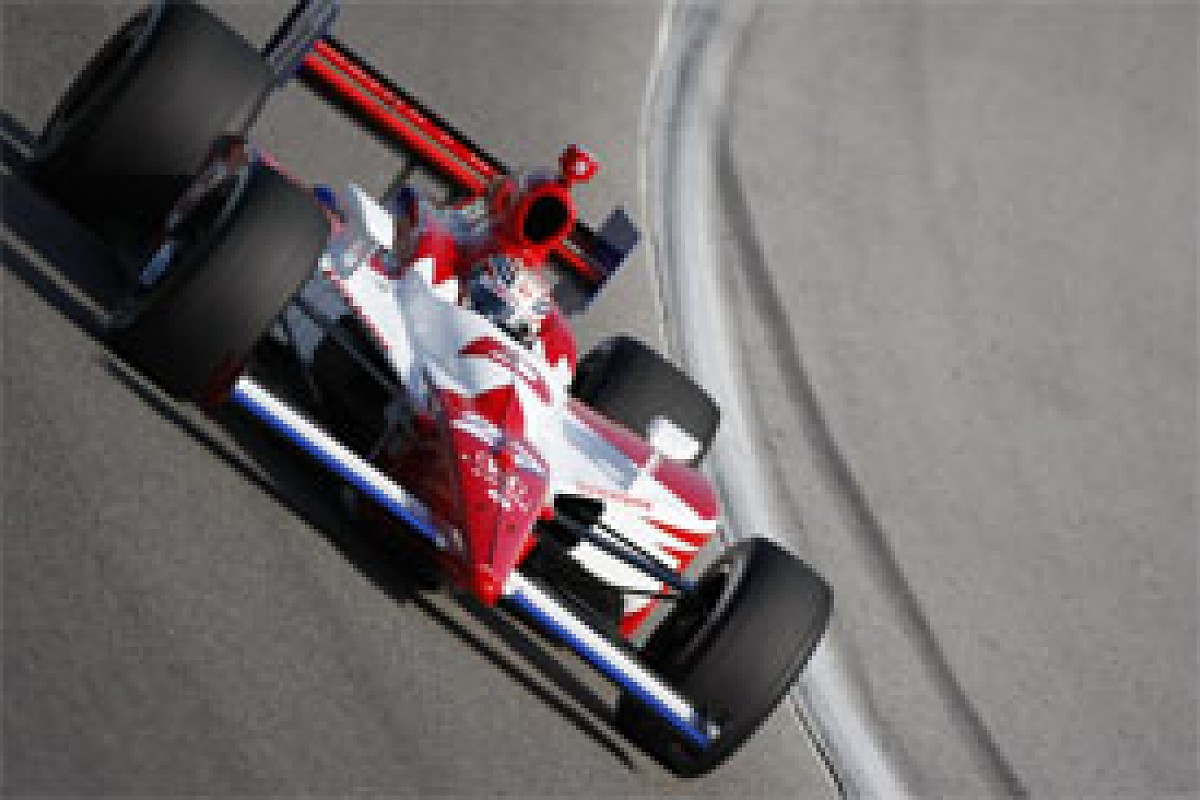 Hideki Mutoh, Andretti-Green Racing © LAT
#27
Hideki Mutoh (J)
Age: 26
IRL/CCWS starts: 19
IRL/CCWS wins: 0
Best championship position: 10th (IndyCar, 2008)
After impressing in Indy Lights, Mutoh had a very low-profile IndyCar rookie season. He didn't do a lot wrong, but he rarely turned heads either. Honda is keen to ensure it has a young driver from its homeland in a good IndyCar seat, but with Japanese folk hero Takuma Sato knocking on the championship's door, Mutoh might have to impress more to remain Honda's chosen one.
Newman/Haas/Lanigan Racing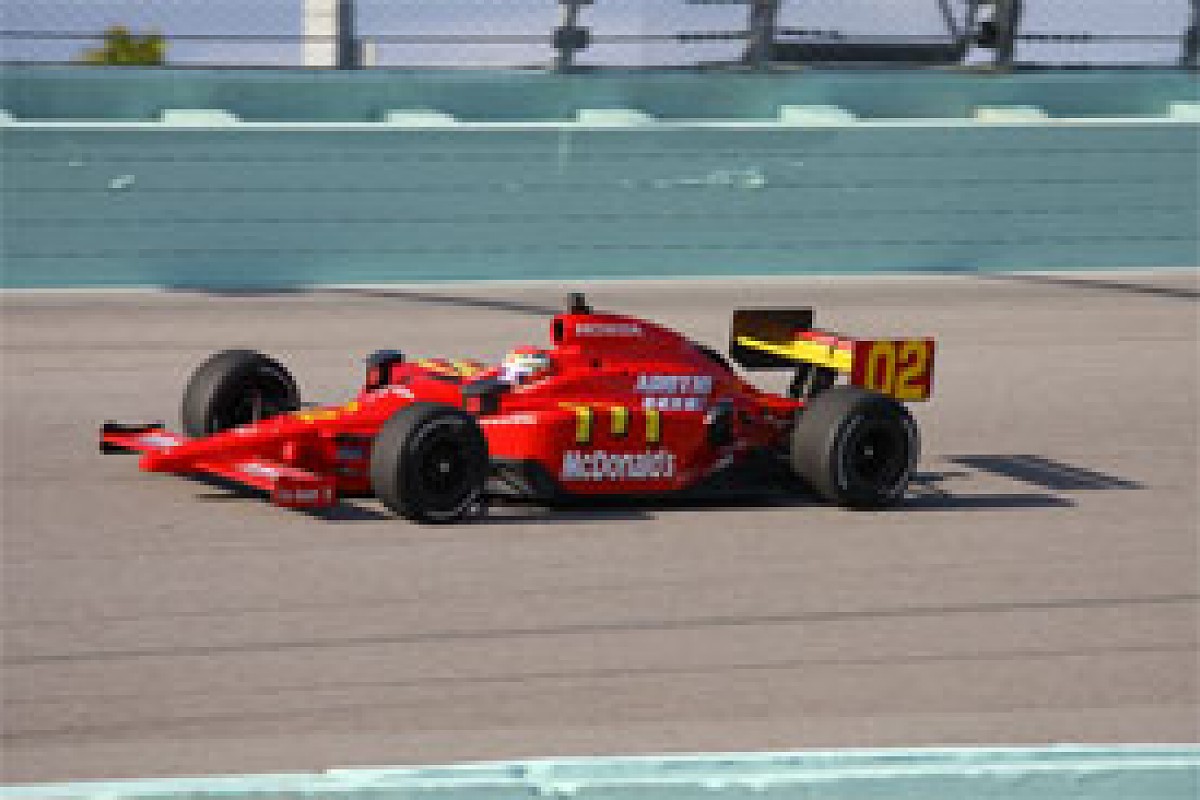 Graham Rahal, Newman-Haas-Lanigan
#02
Graham Rahal (USA)
Age: 20
IRL/CCWS starts: 31
IRL/CCWS wins: 1
Best championship position: 5th (Champ Car, 2007)
2008 position: 17th
Leading the legendary Newman/Haas outfit's championship bid at the age of just 20 is a tall order for Rahal, but he is definitely up to the task. Ignore his lowly 17th place in last year's standings and the trail of mangled cars - he was the first of the Champ Car converts to really threaten on ovals and though his debut win at St. Petersburg was strategy-assisted, many would have thrown that chance away in the wet. A future champion.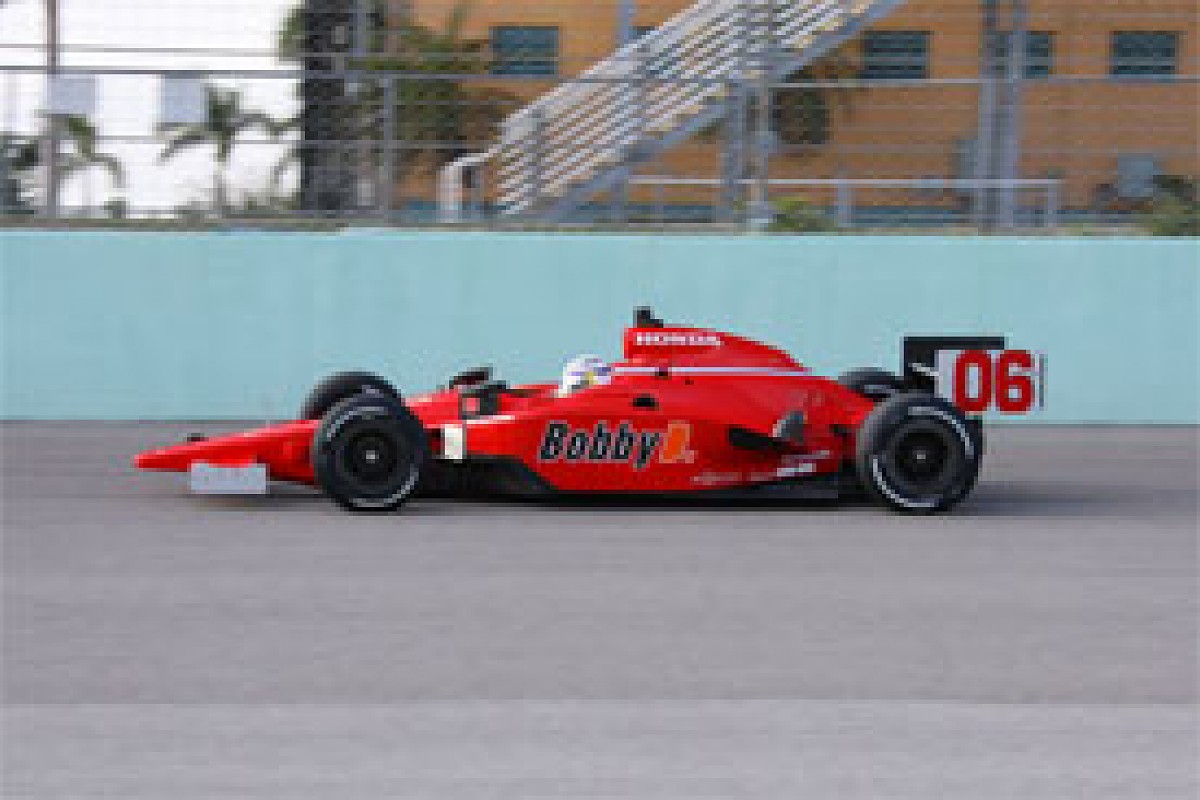 Robert Doornbos, Newman-Haas-Lanigan
#06
Robert Doornbos (NL)
Age: 27
IRL/CCWS starts: 14
IRL/CCWS wins: 2
Best championship position: 3rd (Champ Car, 2007)
2008 season: Occasional A1GP and Superleague races
Doornbos breezed into Champ Car for its final year and rapidly became a fan favourite for his willingness to go head-to-head with Sebastien Bourdais both on and off track. The 2009 IndyCar field has more strength in depth, and he has to learn oval racing from scratch, but he's been quick in testing and has a top team behind him. He is capable of repeating his star Champ Car form in the unified series, although it might take a little longer to get there.
Panther Racing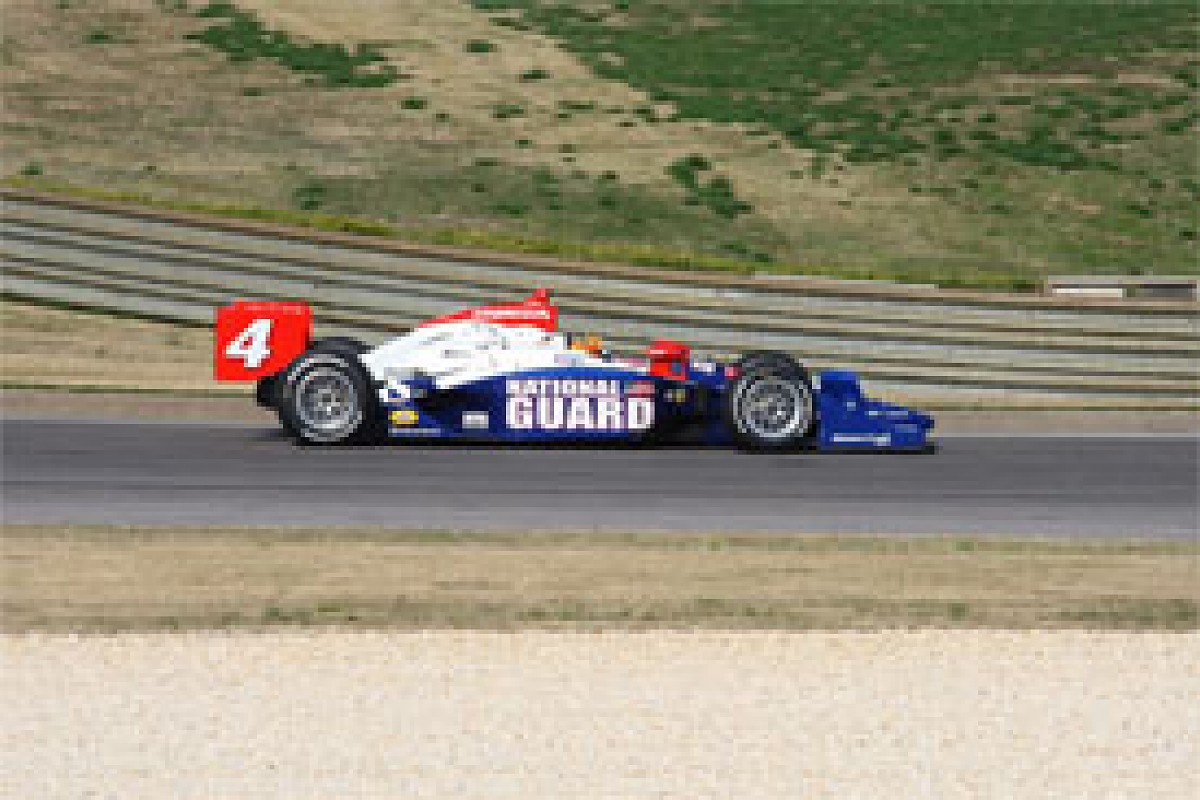 Dan Wheldon, Panther Racing
#4
Dan Wheldon (GB)
Age: 30
IRL/CCWS starts: 98
IRL/CCWS wins: 15
Titles: 1 (IndyCar, 2005)
2008 championship position: 4th
Dropped by Ganassi after three seasons that did delivered plenty of success but no titles, Wheldon returns to the team that gave him his first IndyCar break. Both parties are fired-up for 2009, with Panther desperate to return to winning ways and Wheldon out to prove a point. He's sure to star on the ovals, but considering his background in Formula Ford, Atlantic and Lights, and that he won the IRL's first street race, Wheldon's poor non-oval form is perplexing.
Vision Racing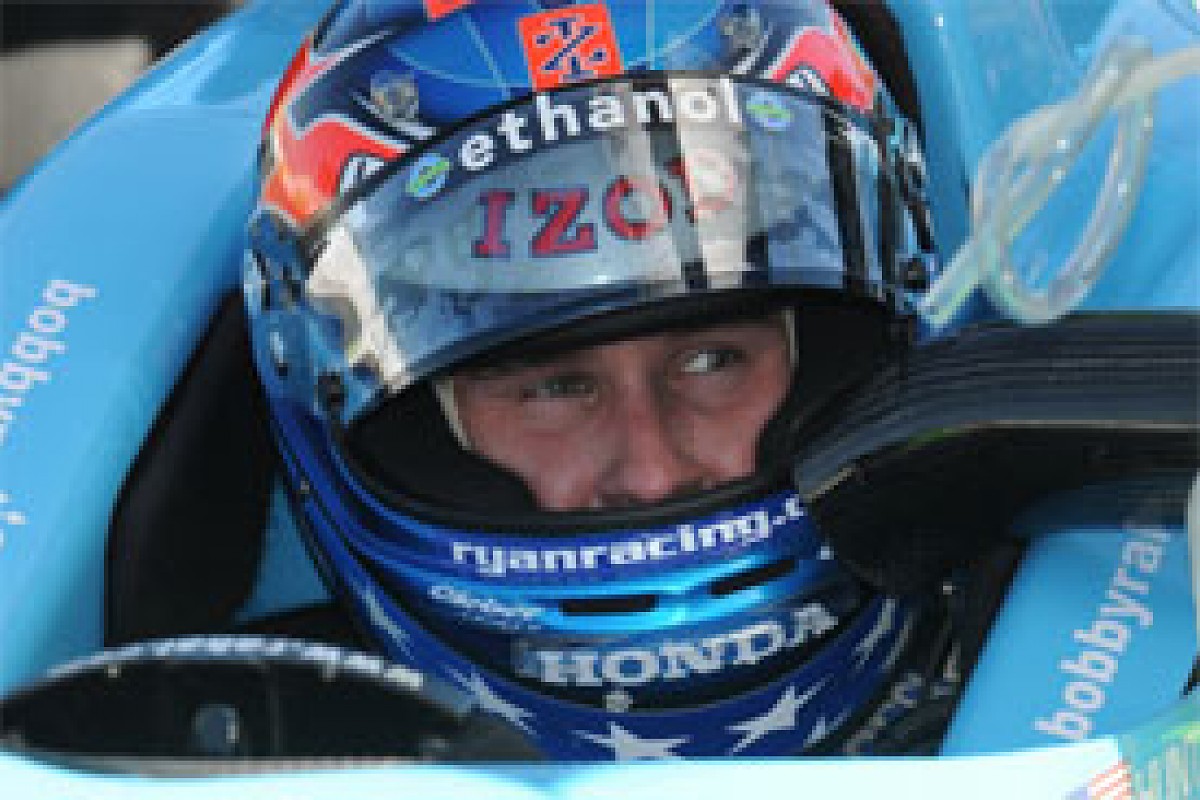 Ryan Hunter-Reay will drive a second Vision car © LAT
#21
Ryan Hunter-Reay (USA)
Age: 28
IRL/CCWS starts: 67
IRL/CCWS wins: 3
Best championship position: 8th (IndyCar, 2008)
After his superb 2008 season with Rahal-Letterman, it would have been a travesty if Hunter-Reay had ended up without a drive this year - but that was a very real possibility until Tony George stepped in at the last minute. Vision now knows it has a driver capable of winning at any track, so needs to provide him with suitable equipment. If his presence galvanises the team as it did at RLR, this should be Vision's best season yet.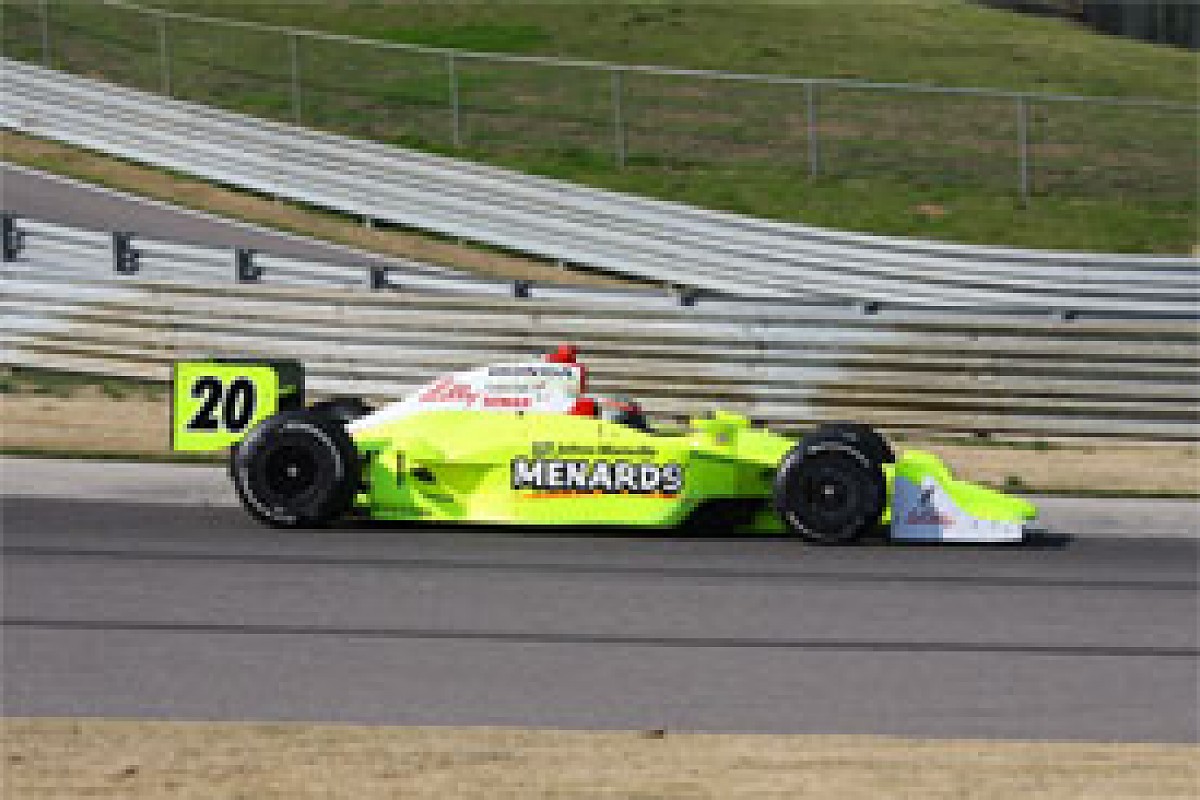 Ed Carpenter, Vision Racing
#20
Ed Carpenter (USA)
Age: 28
IRL/CCWS starts: 84
IRL/CCWS wins: 0
Best championship position: 14th (IndyCar, 2006)
2008 position: 15th
Being related to series and Vision team owner Tony George has done Carpenter's career no harm at all, but he has also shown enough promise - especially on the ovals - to prove that his place in the field is not earned through nepotism alone. He is overdue a maiden IndyCar podium, and could do with making that breakthrough in 2009, for Ryan Hunter-Reay's late arrival at Vision puts Carpenter head-to-head with one of the series' biggest talents.
Dale Coyne Racing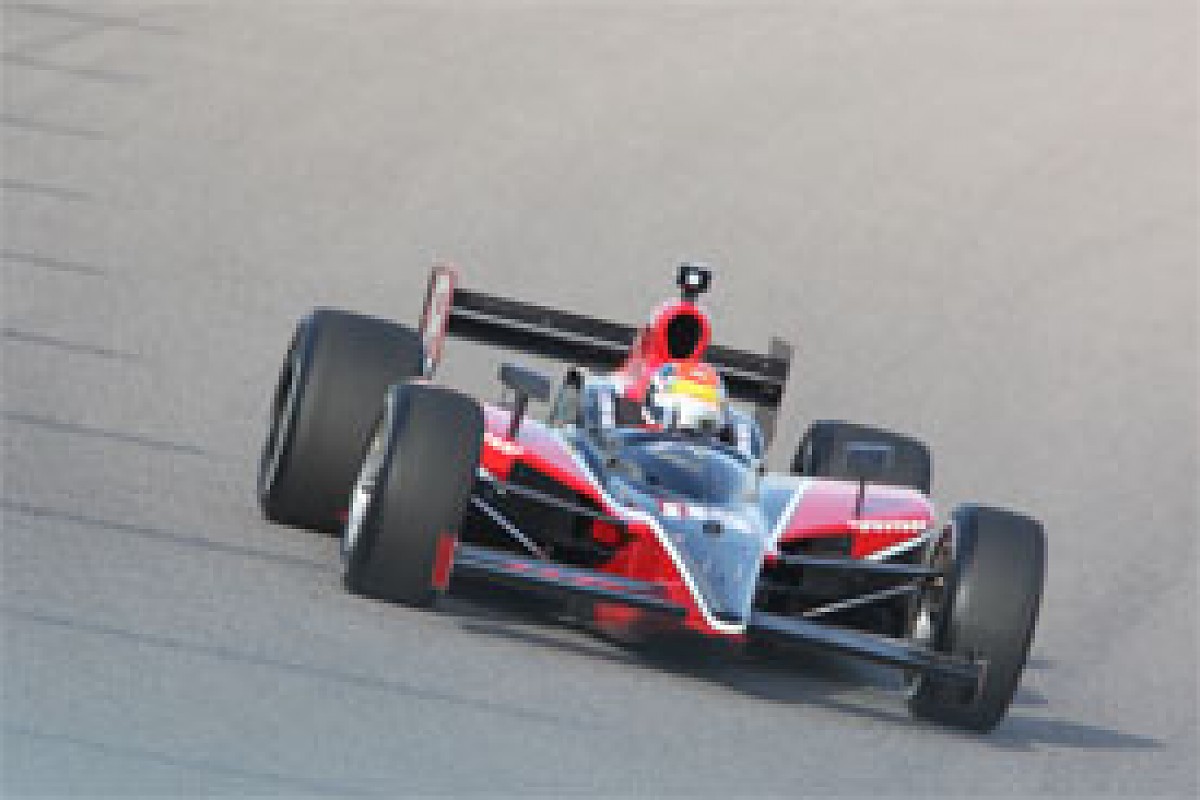 Justin Wilson, Dale Coyne Racing
#19
Justin Wilson (GB)
Age: 30
IRL/CCWS starts: 73
IRL/CCWS wins: 5
Best championship position: 2nd (Champ Car, 2006 and 2007)
2008 position: 11th
Joining Dale Coyne's 'home for former Newman/Haas drivers' is a big step down for Wilson on paper, but it is the sort of underdog challenge that he has previously thrived in. Ex-Ganassi engineer Bill Pappas should raise Coyne's game and the team was a top 10 contender on several occasions last year, and a potential winner in Champ Car's final year. Wilson is among the road course benchmarks, but still does not look entirely comfortable on ovals.
Luczo Dragon Racing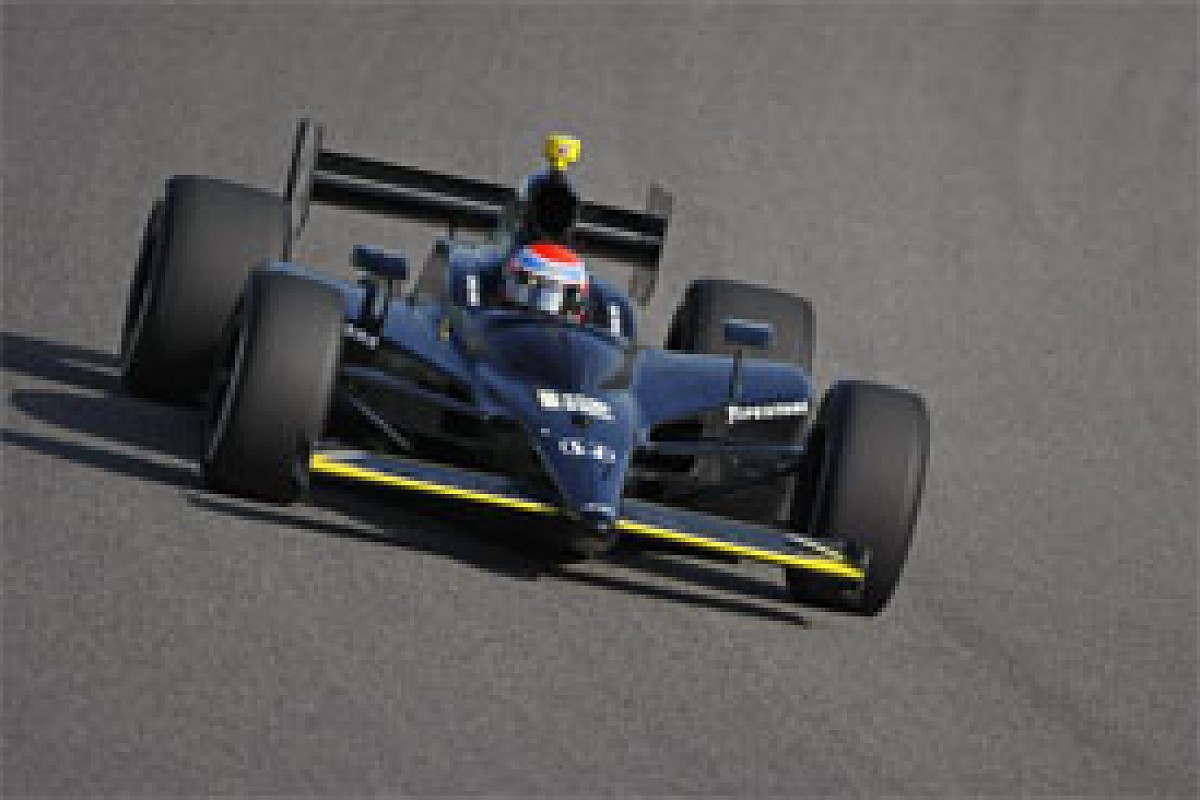 Raphael Matos, Luczo-Dragon Racing © LAT
#2
Raphael Matos (BR)
Age: 27
IRL/CCWS starts: 0
IRL/CCWS wins: 0
2008 season: Indy Lights champion
With Formula Dodge, Star Mazda, Atlantic and Indy Lights titles already under his belt, Matos clearly deserves a shot at the American open-wheel big time. Turning down a Champ Car prize drive to align himself with Andretti Green in Lights proved to be wise as well as bold, as Champ Car then imploded and Matos won the Lights crown. With no room at AGR in IndyCar, he will lead Luczo Dragon's first full-time programme and is a dark horse for wins.
HVM Racing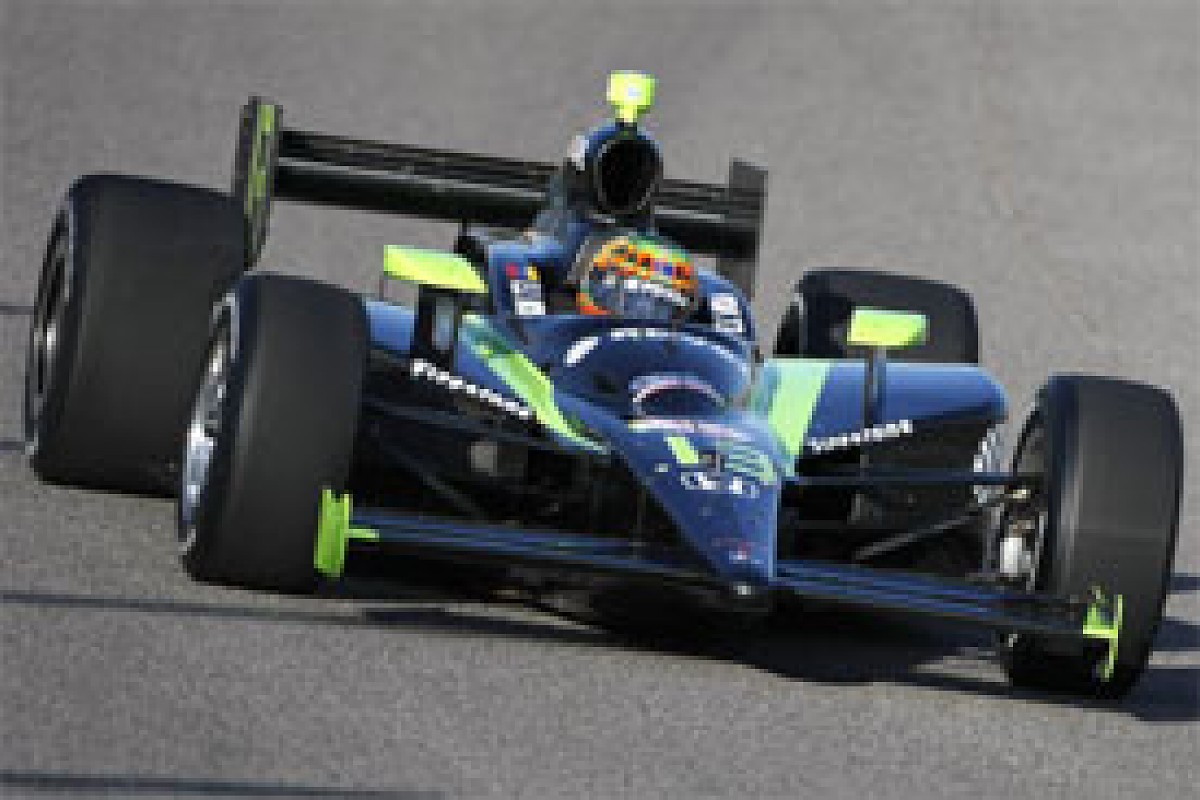 Ernesto Viso, HVM © LAT
#13
EJ Viso (VEN)
Age: 24
IRL/CCWS starts: 17
IRL/CCWS wins: 0
Best championship position: 18th (IndyCar, 2008)
Some rivals called him crazy, but no one could call him slow. Viso made an explosive arrival on the American single-seater racing scene last year and did not take long to prove that he could be a big IndyCar star if he can calm his style a little. He will benefit from the guidance of engineer Michael Cannon - the man who turned AJ Allmendinger into a Champ Car title contender - at the under-rated HVM team.
KV Racing Technology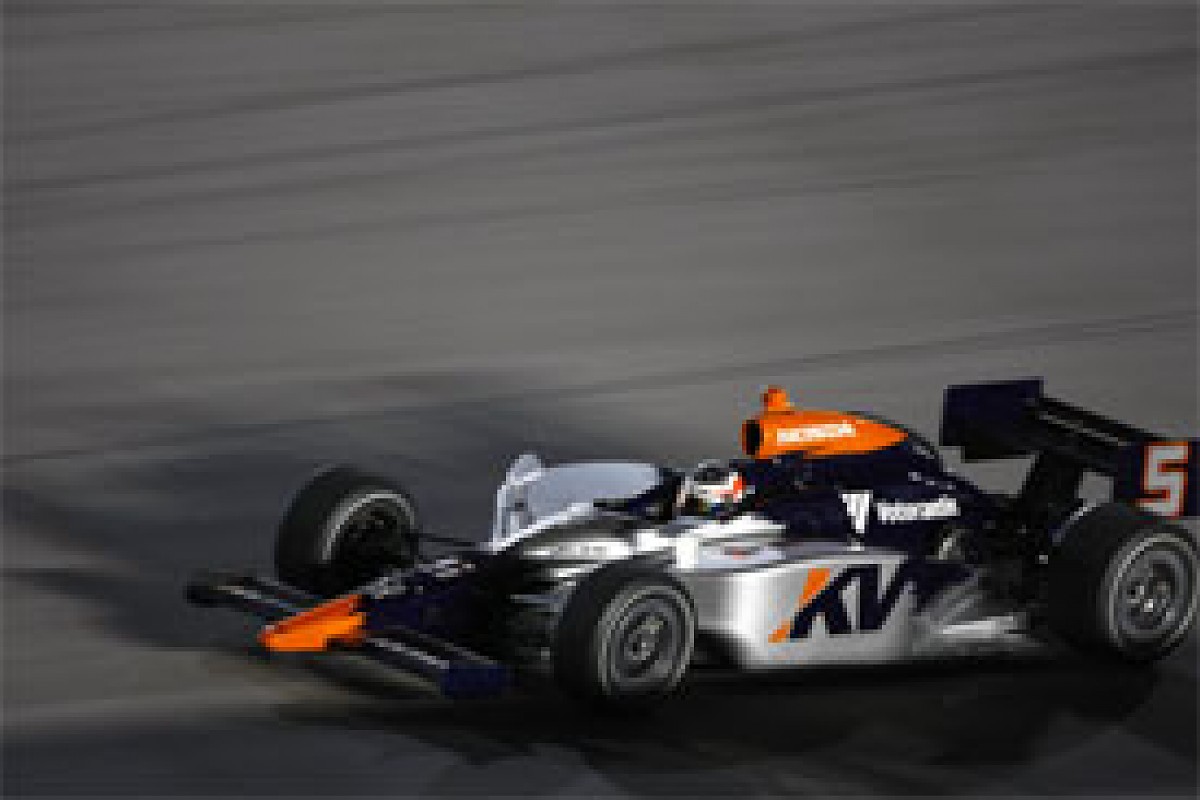 Mario Moraes, KV Racing © LAT
#5
Mario Moraes (BR)
Age: 20
IRL/CCWS starts: 18
IRL/CCWS wins: 0
Best championship position: 21st (IndyCar, 2008)
Moraes looked desperately out of his depth in early 2008 - but then that's exactly what he was, for he had jumped straight from Formula 3 to IndyCar at the age of 19, with no oval experience and an under-resourced Dale Coyne team making a hurried transition from Champ Car. As he found his feet, Moraes' speed shone through and, although he remained a little ragged, he gave experienced team-mate Bruno Junqueira a few scares. Being KV's sole driver this year could be tough.
Dreyer & Reinbold Racing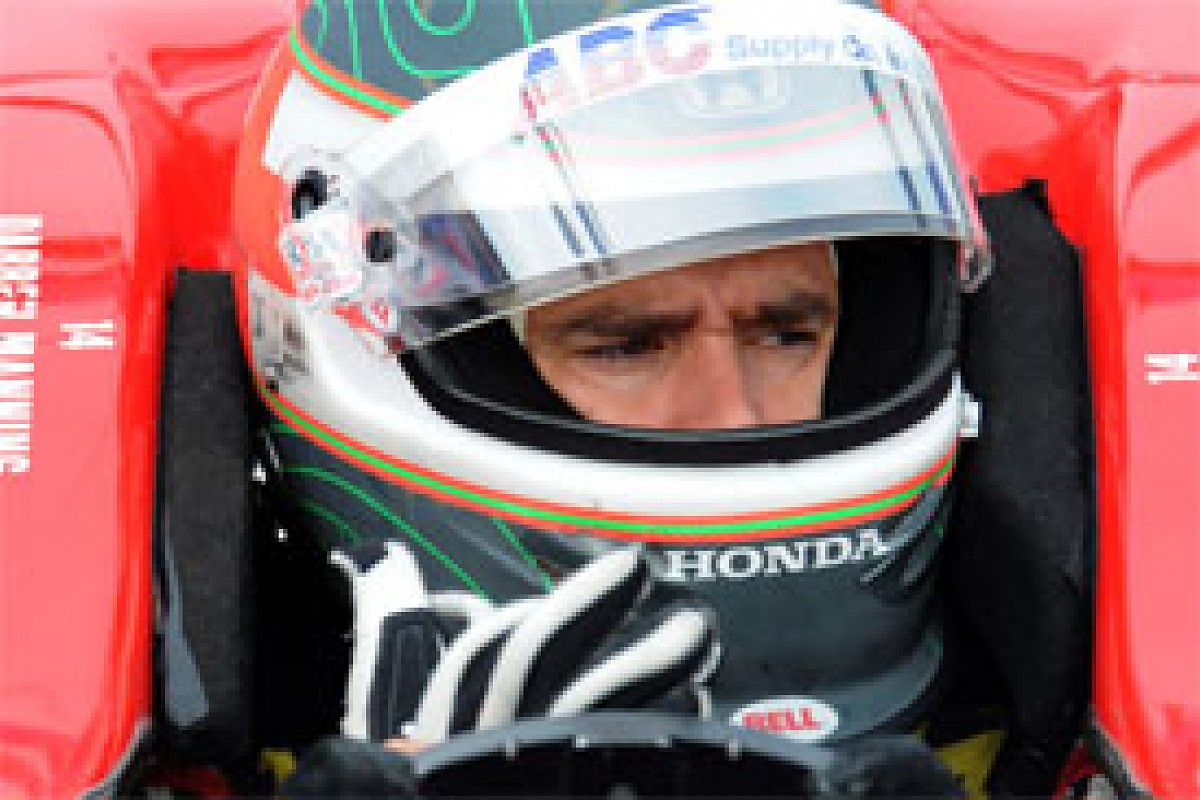 Darren Manning will drive a second Dreyer-Reinbold car © LAT
#23
Darren Manning (GB)
Age: 33
IRL/CCWS starts: 78
IRL/CCWS wins: 0
Best championship position: 9th (Champ Car, 2003)
2008 position: 14th
Manning makes a surprise return - at least for St. Petersburg - six months after his association with AJ Foyt ran its course. A smattering of road and street course appearances are more likely than a full-time drive, but don't bet against a few surprise results from the Yorkshireman, who has made gutsy underdog heroics a speciality.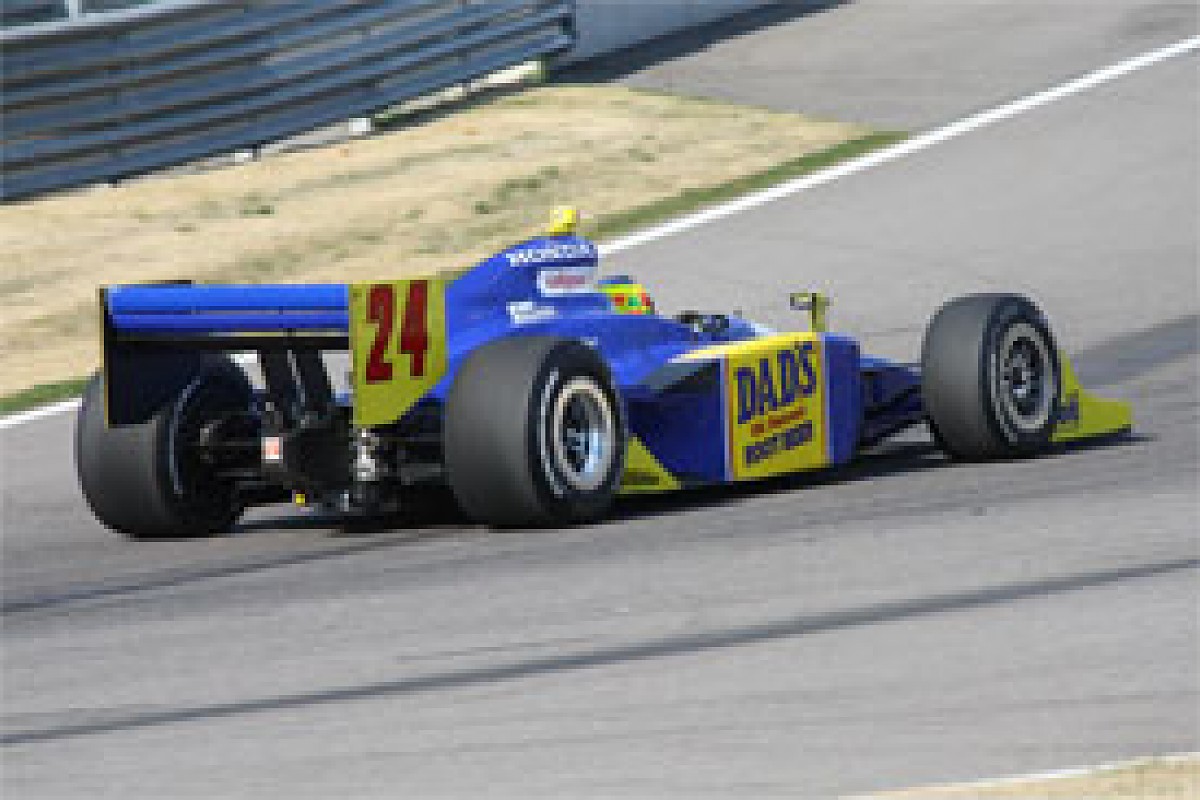 Mike Conway, Dreyer-Reinbold
#24
Mike Conway (GB)
Age: 25
IRL/CCWS starts: 0
2008 season: 12th in GP2
Switching to American racing is a bold move for Conway, but the former British Formula 3 champion is proving well-suited to IndyCar so far. A startling test debut for Panther last summer brought him to the paddock's attention, and he earned more respect for the excellent times he set during his first taste of oval driving at Homestead. Wins are highly unlikely, but he might just get Dreyer & Reinbold back on the podium.
AJ Foyt Enterprises
Vitor Meira, AJ Foyt Racing
#14
Vitor Meira (BR)
Age: 32
IRL/CCWS starts: 95
IRL/CCWS wins: 0
Best championship position: 5th (IndyCar, 2006)
2008 position: 13th
So many podiums, so many star performances, yet still no win for Meira as he nears his 100th IndyCar race. He is even less likely to take that elusive win now that he has lost his Panther drive to Wheldon and ended up at AJ Foyt's success-starved team. Predecessor Darren Manning managed to take Foyt to the podium last year though, and similar giant-killing superstar performances have to be the aim for Meira, who is accustomed to adversity.
Conquest Racing
Alex Tagliani will drive for Conquest Racing © LAT
#34
Alex Tagliani (CAN)
Age: 36
IRL/CCWS starts: 135
IRL/CCWS wins: 1
Best championship position: 7th (Champ Car, 2004 and 2005)
2008 position: 34th
Tagliani lifted the hard-working Conquest team's spirits at the end of a very tough 2008 season by arriving for the final three races and bringing the squad into podium contention. In an ideal world, he would be set for a full campaign this year and great things would be expected, but Conquest's lack of finance means that for now the Canadian's drive is only secure for one race. Both parties deserve better.
3G Motorsport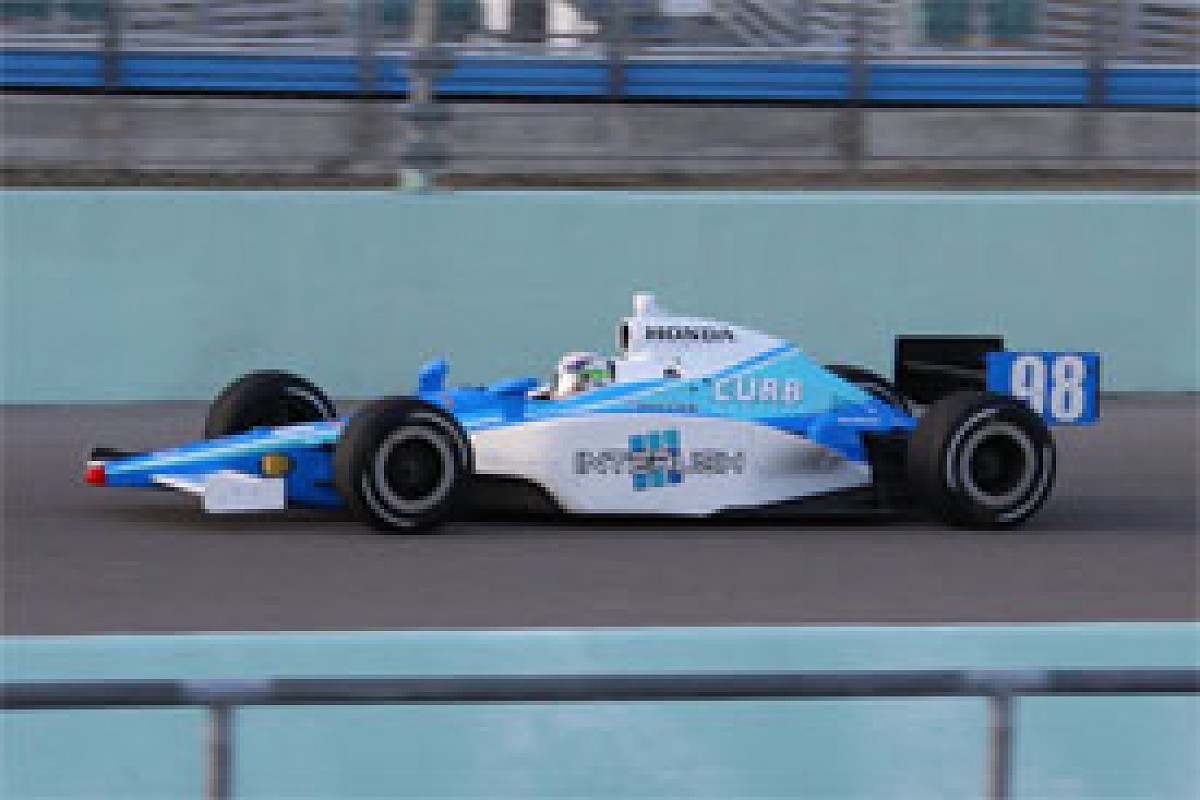 Stanton Barrett, 3G
#98
Stanton Barrett (USA)
Age: 36
IRL/CCWS starts: 0
2008 season: 22nd in NASCAR Nationwide Series
Few winter announcements raised more eyebrows than the news that long-time NASCAR regular and former stuntman Barrett was to try his hand at IndyCar racing with a new team based on the Beck Motorsports operation. The team recognises the massive learning curve Barrett faces and the priority is just to gain mileage at first, but the potential arrival of Tomas Scheckter in a second car later in the year could accelerate 3G's progress.