It's been many years since this writer took hand-written notes during a motorsport press conference; preferring eye contact with the speaker, Autosport relies on a trusty voice recorder to catch all the words. But 'all the words' is precisely the downside of recording devices. If mine is among the cluster of devices several feet away on the desk in front of the interviewee, then come transcribing time, it means ploughing through everything to rediscover nuggets of information and insight while reliving the experience of a driver and audience being whipped up into a coma by prattle and platitudes.
That's never a problem with Marco Andretti. He's different from most of his peers in that there are no wasted words. In a press conference setting he won't volunteer more than he's asked, but ask him a direct question even on a sensitive subject, and he won't shy away, instead responding with a candour and succinctness that is much appreciated and is an instant quote. As a bonus, his easily-bored attitude - and maybe the fame of his family name - intimidate most journalists from asking him banal questions, too.
In a one-to-one interview, Marco will go above and beyond, providing details without prompting and also revealing a depth of emotion that would surprise his critics. There are those who regard him simply as a cool cat whose heart and soul is less into racing than the life of luxury and fun that racing has brought him through family and earned wealth.
Such judgment is misguided and normally borne of preconceived assumptions about silver spoons and golden opportunities. Whatever anyone thinks, and however much jealousy Marco has encountered for always having the best car his father's Andretti Autosport team could provide him over the past 15 years - often excellent, sometimes only half-decent, occasionally poor - the third-gen Andretti has never been just playing at this sport. Michael's son truly cares.
This of course has regularly made Marco's more in-depth quotes self-excoriating to an awkward degree, because his results have so rarely matched his expectations. Autosport was among the many who, having seen him win three of the six Indy Lights races in which he participated in 2005, felt he didn't need to stick around to try and win the title the following year: he was ready for the big time with the team then still called Andretti Green Racing. That judgment seemed vindicated in his rookie season as a painfully close second place in his first Indianapolis 500 and a win at Sonoma (although a gift) suggested Marco was the proverbial rough diamond.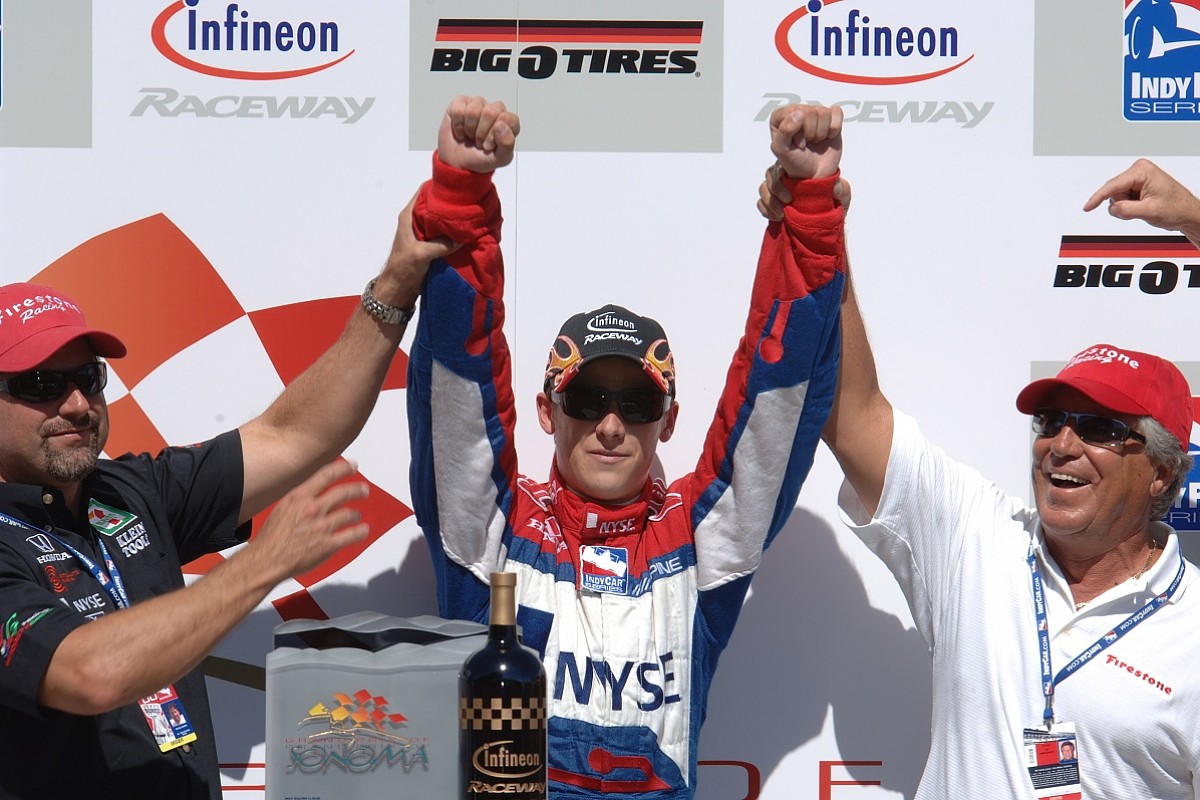 His sophomore term was remarkably uneven despite containing a couple more runner-up finishes, but momentum was regained in 2008 - four podiums, a pole and seventh in the championship despite driving for a team on one of its periodic declines. In fact, Andretti's performances were impressive enough that he was on Team Penske's shortlist to sub for Helio Castroneves in the opening round of 2009, as the Brazilian fought his tax case, before it ultimately went to Will Power.
For Marco, that would mean giving up a full-time seat on a fluctuating team to get a foot in the door with a more consistent top-flight operation - but one that couldn't guarantee any races after St. Petersburg should Castroneves be cleared of wrongdoing. With no strong alternatives on offer, Power got the nod and his one-off became a part-time ride that parlayed into a full season deal for 2010. For Andretti, the sure thing of a whole season with the family-run team made far more sense at the time.
He could still show his driving talent if he was plugged into a team that was deep in talent and produced consistent race-winning cars, but he was ill-equipped for helping guide a team from the periphery of the top five back to victory lane
Nine months later, hindsight could have skewed that view because in 2009 Andretti Autosport's IndyCar operation slumped. Having lost technically adept veteran drivers Dario Franchitti and Bryan Herta two years earlier, and race engineer Allen McDonald the following year, that had truly caught up with the team that been a dominant force just a few years earlier. Marco admitted that he and team-mates Tony Kanaan, Danica Patrick and Hideki Mutoh were thrashing in the dark and that their engineers had been disadvantaged by four drivers pulling in different directions, and then performing inconsistently from track to track.
"Maybe don't write that, but... you know, it's true," he shrugged. "Since Dario and Bryan left, we all needed to step it up in debriefs otherwise we're missing the point of having four drivers on the team. And... we haven't. We kinda all want different things from our cars. The other teams like Ganassi and Penske have moved the game on and we're now a couple of steps behind."
If, four years into his IndyCar career, Andretti still needed help from an experienced and analytical team-mate, that seemed to lend credence to his critics' verdict that he'd been rushed through the junior formulas. He could still show his driving talent if he was plugged into a team that was deep in talent and produced consistent race-winning cars, but he was ill-equipped for helping guide a team from the periphery of the top five back to victory lane.
Would he benefit from moving to a more consistent team, even one whose ultimate potential didn't match that of Andretti Autosport at its best? Andretti's response was typically heart-on-sleeve: "After the season I've just had, who the hell else would have me?" This, it should be noted, was after only slipping to eighth in the points standings. Unfortunately, his response would become far more appropriate in future end-of-season reviews.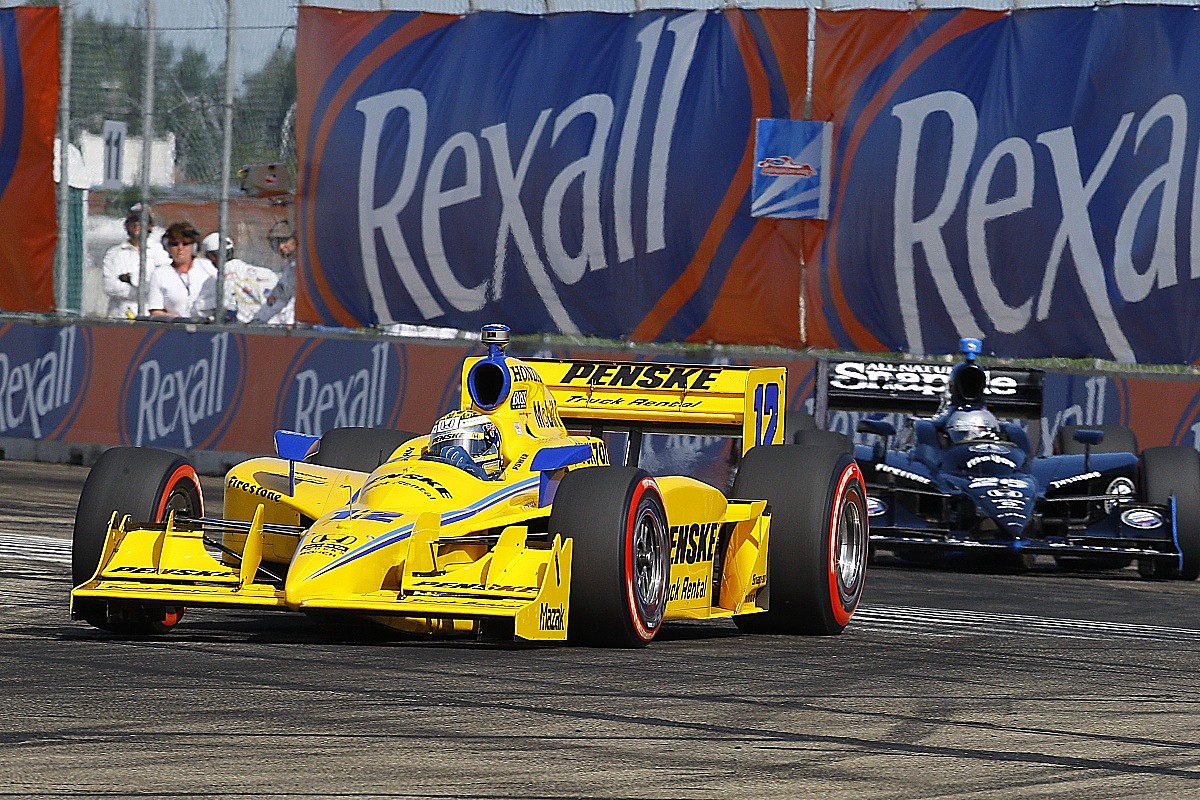 "It wasn't just about Marco being inexperienced or Michael's team slipping back," explained an unnamed ace a few years later. "I think he was one of a lot of people who was just totally caught out by what happened after the merger [between the Indy Racing League and Champ Car in February 2008].
"The field became twice as deep for drivers and teams and at the same time the combined IndyCar calendar added road and street courses which had been the main thing for Champ Car in its last three or four seasons. And then the teams that came across from Champ Car started catching up with the IRL teams too, learning all the tricks you needed for the old Dallara [IR03-09] of the time.
"So those three things combined upped the game for everyone. If a driver lost three or four tenths in qualifying, suddenly it cost him 10 places on the grid instead of five. In the purely IRL days, if Andretti Autosport as a team were underperforming in qualifying they could still get a car in the top six, behind the two Ganassis, two Penskes, maybe a Rahal Letterman car. After the merger, they might not even make the top 12 because they'd find themselves also behind KV [Racing], Newman/Haas, Coyne...
"The whole scene just became so much more competitive and everyone started digging deeper and deeper. If they didn't, they were nowhere; or if they were digging in the wrong direction, it took them a lot longer to get back to the front. Some of them never did, some of them never will..."
Asked if Marco would be one of those in the latter category, they added: "He's so difficult to gauge, isn't he? He's like [Takuma] Sato. Every time he produces a strong performance you either think, 'where the hell did that come from?' or 'that's the breakthrough, he should be fine from here' and it just doesn't happen.
"I definitely think Marco is talented as a driver but he needs to be given a great car or given a great team-mate, or both. Ryan [Hunter-Reay] is really strong but his set-ups don't work for Marco, so Marco and his engineer have got to find their own way. If they can't do that... that's when drivers start overdriving and everything turns to shit."
Michael Andretti would have concurred with this particular sage's opinion by the end of 2011. By now McDonald was back in the engineering room and that was the year that Marco scored his second victory after an exciting duel with Kanaan (now at KV Racing) at Iowa Speedway. More significant was his third place on the road course at Motegi, beaten only by Scott Dixon and Power.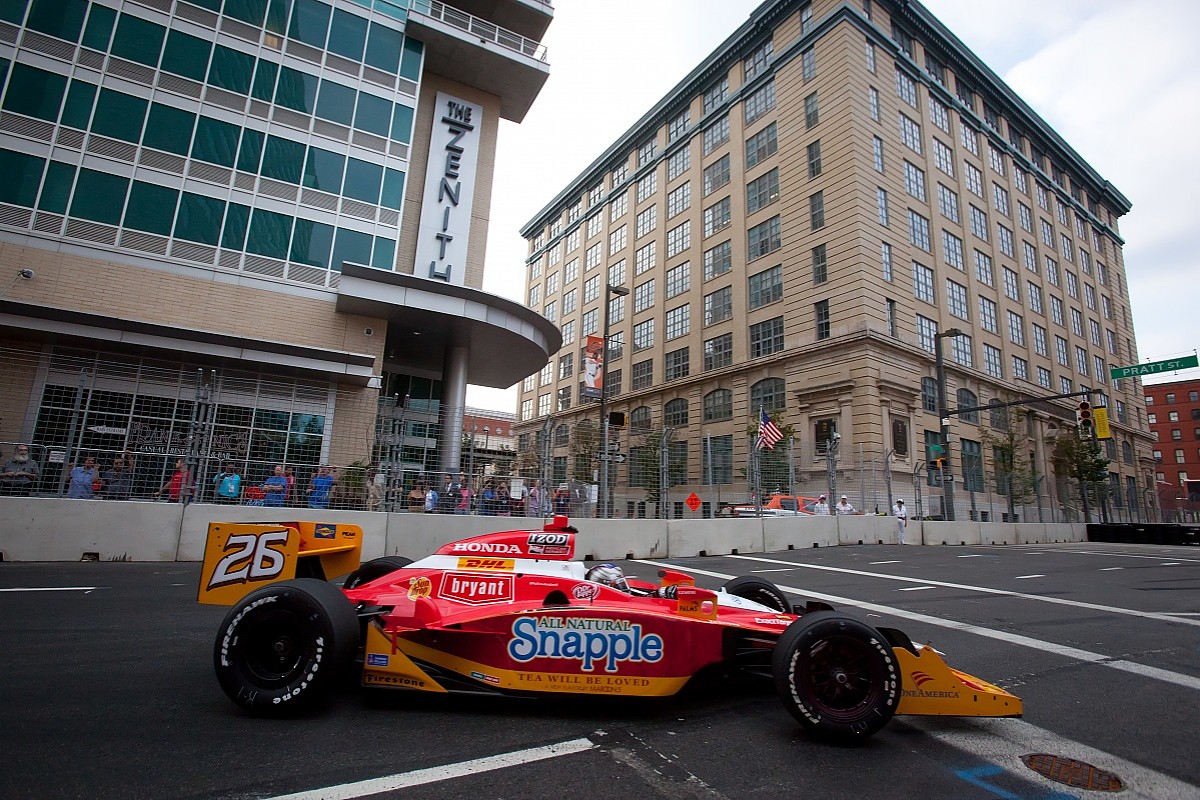 "Marco discovered he'd basically been overdriving the car," Michael Andretti explained. "I've been at that point in my career, too. You're like, 'What the hell's wrong? I'm driving as hard as I can,' - when that's exactly the problem. By Japan, Marco had discovered he needed to back it off and he was the quickest of our drivers and gave us a podium finish."
Marco added: "I like to really grab the car and drive the life out of it and the harder tyres we've had over the past couple years have hurt me: I've been looking for grip that just wasn't there. I was still usually quick on road courses but not always, and the street courses were really bad in qualifying, when you're looking for those extra couple tenths that put you sixth instead of 16th.
"Well, we figured out that I was attacking corner entry too hard - and that was the part of the corner I didn't need to work on! I was already quick on entry, but I'd been trying to go deeper still, over the edge of adhesion, so I wasn't able to get a good exit. Basically, I'd mess up the whole corner. In Motegi I focused on driving according to the tyre and we finished third."
"Marco has always had a tremendous feel for the car and he does feel things that are happening that other drivers don't notice" Bryan Herta
Had IndyCar continued with the old lawn-dart Dallara, Marco's Motegi mojo might have been maintained, but three races later that car was obsolete as the all-new turbocharged DW12 was introduced for 2012. Team-mate Hunter-Reay would defeat Power to win the championship, while Andretti was a calamitous 16th in the standings, his second place at Iowa Speedway being one of only three top 10 finishes that year.
Such a stark contrast could not be ignored, so Andretti took himself off to Rob Wilson's driving school and came back a new driver - more consistent and with more peaks. He finished the 2013 season fifth in the points with six top-five finishes including three podiums and two poles.

But in 2014 after a second place on a wet but drying track at Barber Motorsports Park, and a close third in the Indy 500, he slipped into anonymity once more. And that's where he's remained for much of the time in the six seasons since.
Sometimes - such as in 2015 and 2016 - the whole team was floundering on road and street courses, wrestling with the recalcitrant Honda aerokit. And in those circumstances, Andretti looked the equal of team-mates Hunter-Reay and Alexander Rossi. But when the cars improved, he could rarely find the couple of tenths that would put him in the ballpark.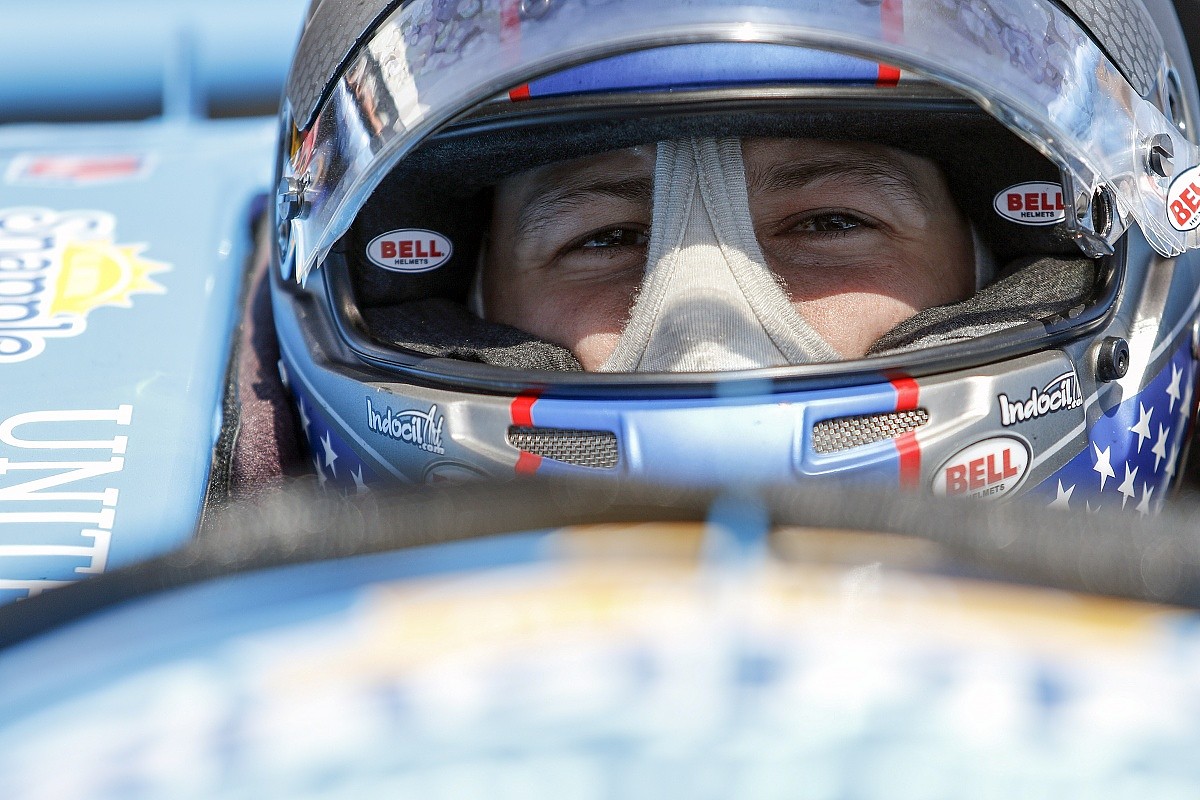 One Andretti engineer of the time remarked: "Marco spent so much of his career wringing his car out - overdriving it - that whenever we were missing by a mile on set-up and the car needed to be picked up and carried in qualifying, that came naturally to him and he was as strong as any of our guys. But then on race day, he'd still be doing that and screwing his tyres so after 10 laps Rossi and Hunter-Reay would leave him behind. I think that really messed with his mind.
"But honestly, the only time I saw Marco's head drop was in the races after Indy in 2016. He'd had a terrible start to the season - we all had, actually - so we were really pinning our hopes on Indy. And then Alex wins for us on fuel strategy and we screw Marco over by putting his tyres on back to front in one of the stops. I don't know if he'd have won, but that really deflated him. He knew we weren't going to win any other races that season so he knew he'd have to wait a whole year for his next chance to win. I felt really sorry for him."
The introduction of the new Dallara IR18 for 2018 was supposed to mark another new beginning for Andretti. Gone were the hideous, mega-downforce aerokits from the engine manufacturers; now sensitivity and feel would be required once more, and that, Andretti believed, would work in his favour.
Ever since he'd shone in the rain at Watkins Glen in 2006 until wiped out by a lapped Eddie Cheever, changeable track conditions had been one of his fortes, and sure enough he would score a brilliant pole in the damp at Detroit in 2018. But one of Marco's other strong points - pace on ovals - took a dive which he claimed was because he was too sensitive to the car's movement.
"Marco has always had a tremendous feel for the car and he does feel things that are happening that other drivers don't notice, I'd agree," says Herta, who co-owns the #98 car Andretti has raced for the past three seasons. "But I think that's also been to his benefit, especially on a high-speed 'flat' oval like Indy.
"That pole last year was a bit of a masterpiece. The fourth lap in particular was a work of art, it really was. When the tyres have lost their edge, you're really wheeling the thing, and he was fighting through all four corners.
"Then when he was on slicks in the rain at Detroit [in 2018 during the race] he was spectacular. It didn't quite work out in terms of tactics, but the fact that it was his call, he was prepared to risk it in the pursuit of a result I thought was really special. It put all of his abilities on full display.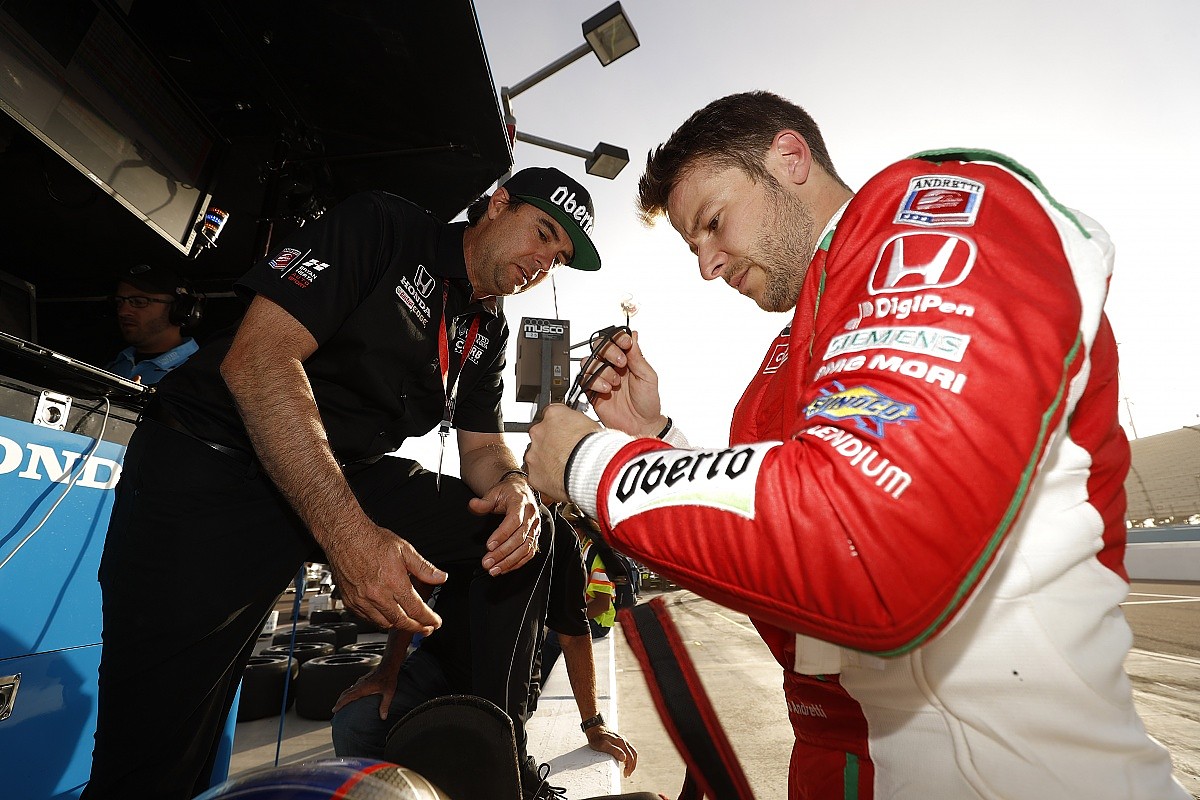 "It's sometimes hard to tell the amount of effort these guys put in except by lap time, but the onboard camera that day showed the car snapping violently, the amount of wheelspin and how well Marco reacted and anticipated.
"There have been several instances like that. Like at Mid-Ohio last year, where he was again on slicks on a drying track in qualifying, and we fell one lap short of being able to grab pole. Another great display..."
Another overlooked talent of Marco's was his ability to avoid making major mistakes; over the past 15 years, he probably had fewer single-car incidents than any other full-time IndyCar driver, and if he was involved in two-car accidents, he was rarely to blame.
"I think Marco could do anything he sets his mind to in racing. I don't think there's any limitation to what he can do" Bryan Herta
But some thought Marco's incredibly low number of incidents may also have been part of his problem - that in qualifying he'd be driving too many corners at 99.5%, more anxious to avoid error than to push to the ragged edge. Hunter-Reay, for example, was perplexed that during testing Andretti could be within a tenth of him around IndyCar's longest track, Road America, yet come qualifying there'd be a gulf between them.
Yet if Andretti was wary of risking his car in qualifying sessions, how can that be the same guy who's prepared to dance his slick-tyred car on a wet track surface between concrete blocks, or wring the last bit of performance from an ill-handling car?
To the very end of his full-time IndyCar career - and that's an assumption from last Friday's announcement in which he revealed his intention to go part-time - Andretti has remained an enigma as a driver, his bizarre blend of attributes and flaws being a mystery to all, himself perhaps included.
Having stated an interest in pursuing sportscar racing, it will be intriguing to see what opportunities come his way for in the past Andretti has fared well in prototypes both in the American Le Mans Series (now IMSA) and in a Le Mans 24 Hours cameo with Rebellion in 2010.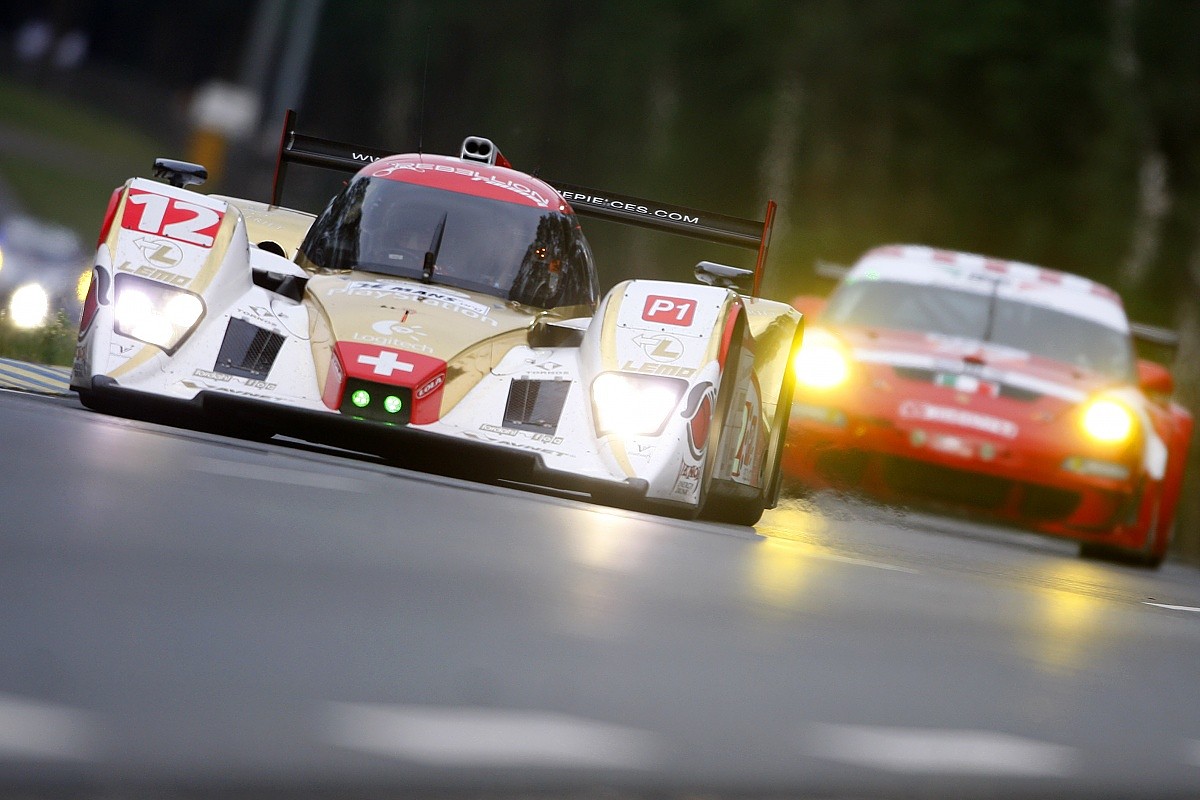 "I think Marco could do anything he sets his mind to in racing," adds Herta. "I don't think there's any limitation to what he can do. Who knows? He may decide next year to come back and run full-time in IndyCar. He's still young [33], deceptively so because he started so early so he could go on racing 10 years or more if he wants to.
"I can't see why he wouldn't be a factor going back to Indy and he's going to have other interesting things coming up, I'm sure. He mentioned to me that after he put his announcement out, that he was shocked by the calls he's received from far and wide with really fun driving opportunities. He's excited about it. I think he's gonna pop up in a few things."
The mystery that has surrounded Marco for more than a decade is unlikely to go away, so if nothing else, it must be hoped that a variety of new driving environments allows the man to give full vent to his talent, hone it and take several more shots at finally cracking the Indy 500.