Action Express Racing has confirmed a second entry in the 2021 Daytona 24 Hours, with NASCAR legend Jimmie Johnson making his eighth start in the event.
AXR, with Hendrick Motorsports, will field the #48 Ally Cadillac for drivers Johnson, Simon Pagenaud, ex-Sauber Formula 1 driver Kamui Kobayashi and Mike Rockenfeller.
This will be run alongside the team's #31 entry which will be piloted by the team's full-time drivers Pipo Derani and Felipe Nasr, as well as Mike Conway. AXR has three Rolex 24 wins to its name already.
"We've been talking to Jimmie about running with us for many months," said Gary Nelson, Action Express Racing team manager.
"It all came together in November with the support of Hendrick Motorsports and their tremendous partner, Ally.
"Jimmie has a lot of experience at Daytona, not only on the oval, but turning into the infield as well. Simon brings a lot of endurance experience and Kamui adds a wealth of car set-up knowledge and speed to the car.
"We won the Rolex 24 with Mike in 2010, so he is familiar with how we operate.
"I would like to thank fellow IMSA competitor Paul Miller for sharing the #48 number.
"We're looking at having a great 10-days in Daytona starting with the Roar Before the 24."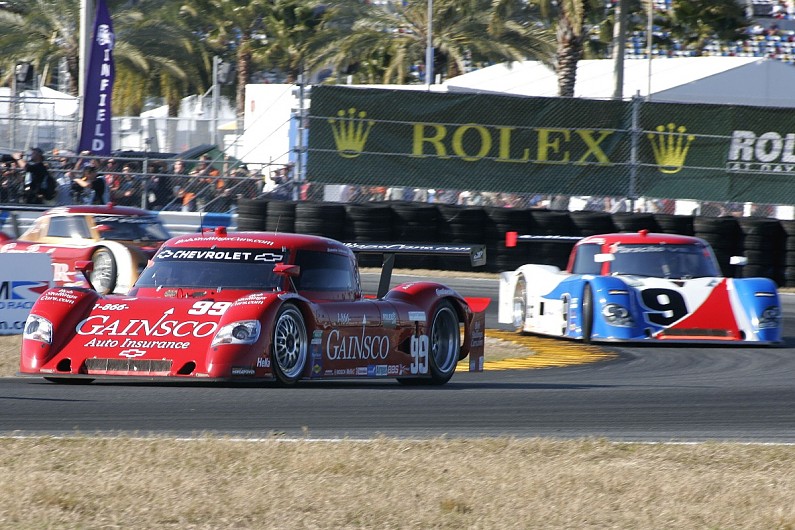 Johnson, whose last Daytona 24 came in a Corvette DPi in 2011 (pictured), commented: "The Rolex 24 at Daytona is one of the marquee races in the world.
"It's such a challenging event for both team and driver and requires such a high level of concentration throughout. It's just such a fun and unique race to compete in.
"This will be the first time I've raced with Action Express and have been very impressed with the team and its preparation.
"I'm also excited to have Ally on board and to be co-driving with Simon, Kamui, and Mike who are three world class drivers with experience in this race and the DPi Class.
"I've finished second in this event, so I'm looking forward to trying to get on the top step in 2021."
Johnson stepped down from full-time NASCAR competition at the end of the 2020 campaign, and will compete at the non-oval IndyCar events next year with Chip Ganassi Racing.
Indianapolis 500 winner Tony Kanaan will take over the #48 CGR machine for 2021's four oval events - inlcuding the Indy 500 - after striking a multi-year deal with the team.