Multiple IMSA SportsCar Championship title winner Action Express Racing looks certain to slim down to one car for next season.
The US entrant, winner of four drivers' and five team's titles since 2014, has announced that it will "most likely be returning in 2020 with only one Cadillac DPi-V.R" in the Daytona Prototype international division of the IMSA series, its flagship class.
The 2014 and 2015 IMSA championship winning #5 car is the one to be dropped due to the withdrawal of sponsor Mustang Sampling. That car also won the Daytona 24 Hours twice, in 2014 and 2018.
The remaining car - which won the 2018 IMSA title and currently competes with the #31 - will be entered under the Whelen Engineering banner again. Current drivers Felipe Nasr and Pipo Derani will return, as confirmed last month.
Filipe Albuquerque, who is racing in the #5 this year, will move over to drive with Nasr and Derani in the four long-distance rounds that make up the Endurance Cup segment of the IMSA series.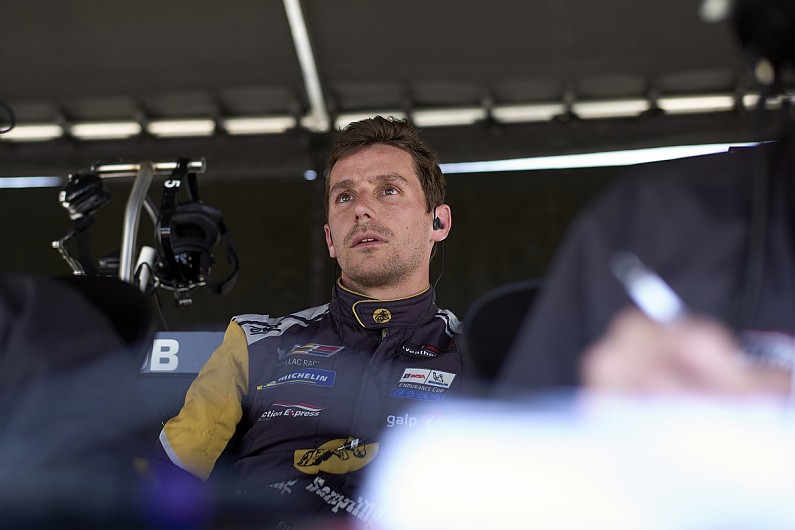 Team owner Bob Johnson said: "Action Express racing has fielded two cars in every event since 2011 [when it competed in Grand-Am], but beginning in 2020, it is likely that we will become a single-car team.
"We have worked for many months to find ways to remain a two-car team.
"To be fair to all involved, we must report that the #31 Whelen Engineering Racing Cadillac will probably be a single entry in 2020."
The likely move would leave no seat for Joao Barbosa, who claimed three wins at the Daytona 24 Hours in an unbroken stint with the team stretching back to 2010.
Action Express will complete what should be its final race as a two-car team in this weekend's Petit Le Mans IMSA series finale at Road Atlanta.
Nasr and Derani lie second in championship classification, 12 points between Penske Acura drivers Juan Pablo Montoya and Dane Cameron.