In association with
The 50th anniversary of the Formula 1 race-winning Lotus 72 will be one of the key celebrations at the 78th Goodwood Members' Meeting in March.
The striking Formula 1 car from Colin Chapman's team made its race debut in the Spanish Grand Prix on April 18, 1970 and went on to win four races that summer in the hands of Jochen Rindt.
The 72, in various stages of development, raced in Formula 1 for six seasons and won 20 races.
Just nine chassis were built and seven are believed to have survived.
Through the support of Classic Team Lotus, Goodwood intends to have as many of those seven cars as possible running in demonstration sessions at the Members' Meeting.
The meeting will also debut a new format for the popular Gerry Marshall Trophy race for Group 1 touring cars of the 1970s and early 1980s, which will increase the entry to 60 cars.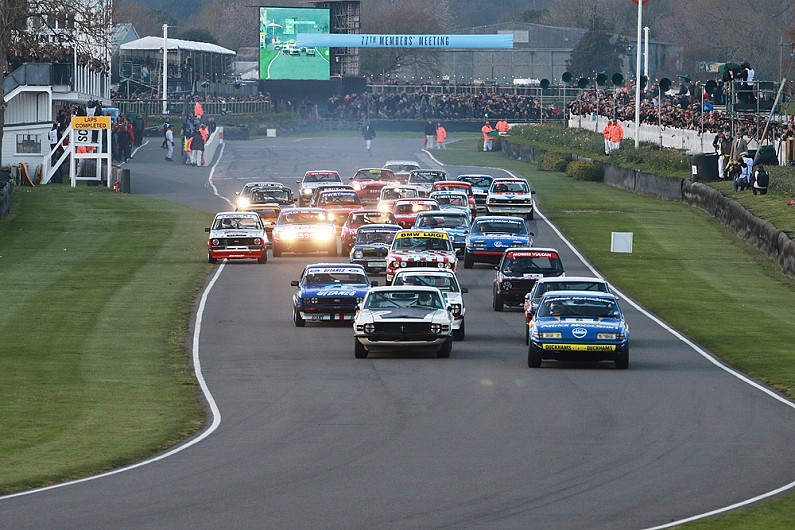 The first 15 finishers from each of the two heats on Saturday will go into Sunday's final.
This will mark the biggest entry of these cars since period and will allow entries from cars that have not previously been accommodated on a single grid.
The two-driver format race has been switched to the Pierpoint Cup for pre '66 V8 touring cars, which will be the last race on Saturday running for 45 minutes into the dusk.
The field will include former F1 racers, sport cars stars and current BTCC aces sharing Ford Falcons, Mustangs and Galaxies with the owners.
The hugely popular SF Edge Trophy for Edwardian Cars will run to a new two-part format with one race each day, while 500cc Formula 3 cars will be part of the line-up.
Replacing the 1-litre Formula 3 race, which is rested for 2020, will be a hotly-contested Formula Junior race for the rear-engined cars from the later years of the category competing for the Arundell Cup.
The single-seaters of the early 1960s have not featured at the Members' Meeting since a rare for the drum-braked rear-engined cars in 2015.