In association with
The life of Welsh Formula 1 driver Tom Pryce was celebrated at the Anglesey circuit over the weekend during the inaugural Tom Pryce Memorial Trophy.
On Sunday afternoon several hundred people, including marshals and fans, gathered on the grid at Anglesey for a minute's applause to mark what would have been his 70th birthday year.
Pryce, from the small North Wales town of Denbigh, rose from being a tractor mechanic to a Grand Prix driver in just four years but was killed in a freak accident in the 1977 South African Grand Prix.
The focal point of the celebration of his life was the Royale RP11 Formula 3 car he raced in 1971 and 1972, brought over from Germany by current owner Martin Feldmann.
Meanwhile, the road-going MGB GT that was his road car at the time of his death was there with Dave Jones, who was given the car by Tom's parents in 1977.
Jones knew Tom in his early years in Denbigh.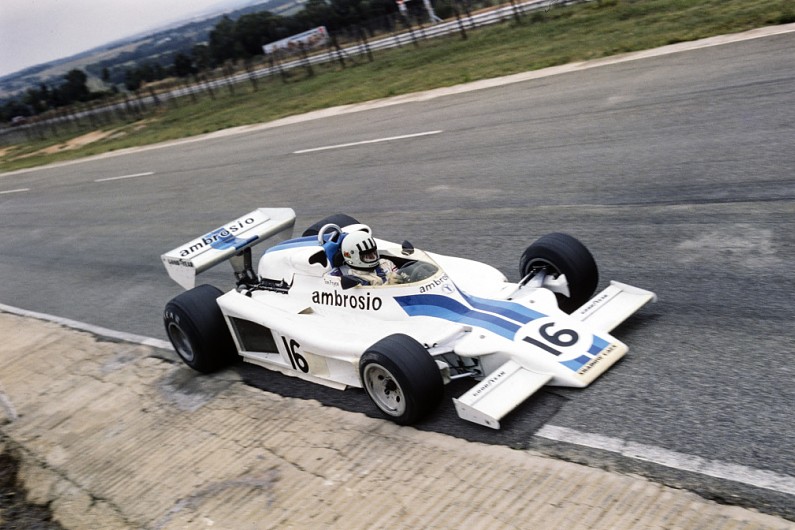 "I think he would be amazed that people were remembering him all these years later," said Jones, who is one of the people behind a new fund to create a permanent memorial to Pryce in Denbigh.
"This is the only race meeting to be run in his memory and it is such a wonderful occasion. I'd love to think that it can become an annual event and it is right to do it here at Anglesey on Welsh soil.
"He was a proud Welshman. When he was a young boy, he'd come to Anglesey on holiday to a caravan with his parents."
Former BTCC racer and fellow Welshman Karl Jones was also on hand to honour his countryman.
"I can remember vividly seeing Tom on the television in the Shadow and he inspired me to go racing.
"I was always a fan of Tom. He worked hard and was naturally gifted."