In association with
Two cars that last raced against each other in 1952 will share the grid at Thruxton during the Woodcote Trophy race at the circuit's Motorsport Celebration event.
In the 1952 British Empire Trophy on the Douglas street circuit on the Isle of Man, the Frazer Nash Le Mans Replica of Roy Salvadori finished fourth and the Ecurie Ecosse Jaguar XK120 of James Scott-Douglas finished sixth. It is believed that the cars have never raced together since that day, May 29 1952.
Both cars are now owned by Oxfordshire-based Steve Ward and he will split driving duties at Thruxton with his son Josh in the June 1-2 event. With a 40-minute race each day at the Hampshire track, they are hoping to race one car each per day.
"As far as I know this will be the first time the XK120 and the Nash will have been in the same race since 1952," said Ward.
"The XK has a well-documented history but the Nash seems to have done mainly club-level events.
"We got it two or three years ago and have only really brought it back to racing this year."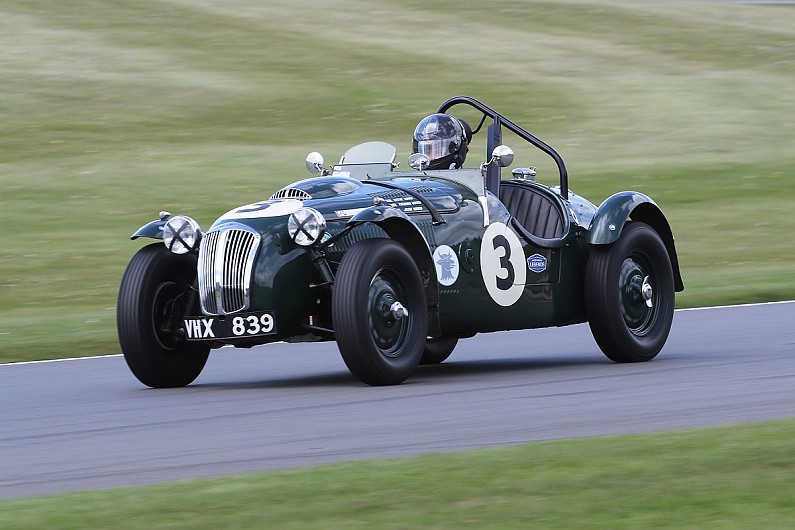 In 1952, after nearly three hours and 200 miles around the 3.8-mile Douglas track, Salvadori was beaten to a class win by the similar Frazer Nash of 23-year-old Mike Hawthorn.
While Hawthorn was in only his second season of racing, Salvadori was returning to racing after being severely injured at Silverstone a year earlier.
Steve and Josh Ward shared the Nash at the recent Donington Historic Festival and will soon be joined by Steve's other son Thomas, who is currently gaining licence signatures in order to upgrade to a National A licence.
With a 1924 Bentley also in the stable, Ward senior hopes that all three will race at the Silverstone Classic in July.