In association with
A record grid of 58 Minis will race at the in the Mini Celebration Trophy Silverstone Classic in July to honour the 60th birthday of the car.
A total of 60 cars have already entered the race for Pre 1966 Mini Coopers and the grid capacity on the Silverstone Grand Prix circuit will allow 58 of them to start the pair of 20-minute races for the Mini Celebration Trophy on July 27/28.
Following the runaway success of the Betty Haig Trophy at Goodwood in April, when 60 cars started across two heats, the Silverstone races will mark the biggest Mini grid ever seen in the UK and possibly the world.
Heading the entry will be Goodwood victor Nick Swift along with long-established Mini aces Jonathan Lewis, Ian Curley, Endaf Owens and Bill Sollis as well as Goodwood revelation Lars Ekorness from Norway.
Former BTCC racers Michael Caine, Patrick Watts and Jeff Smith will also be there, while current BTCC driver Andrew Jordan's plans for the race are unconfirmed due to a potential date clash.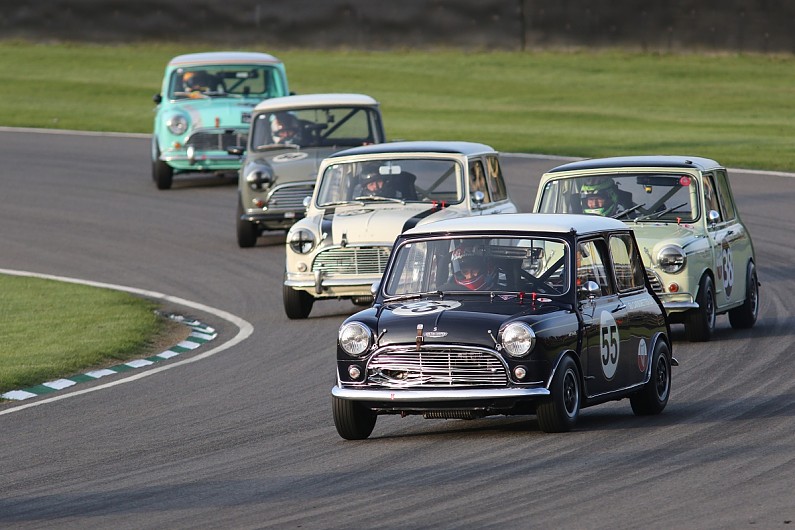 The Jordan Racing Team recently bought a suitable car and is rebuilding it ready for the race in case Jordan is available to race at Silverstone.
From overseas, Historic F1 racers Rick Carlino (USA) and James Hagan (Ireland) will join the grid, while racing veteran Graham Churchill has only to travel from Silverstone village.
Churchill normally shares his Pre '66 Mini with Mini ace Peter Baldwin, who has raced Minis every season since 1967.
Silverstone Classic CEO Nick Wigley said: "Last month we announced a record grid of historic F2 single-seaters and now we have the prospect of this equally incredible line-up of Minis.
"Everyone loves the Mini and to see so many of them all racing together bumper-to-bumper on the country's premier circuit is going to be a staggering sight."